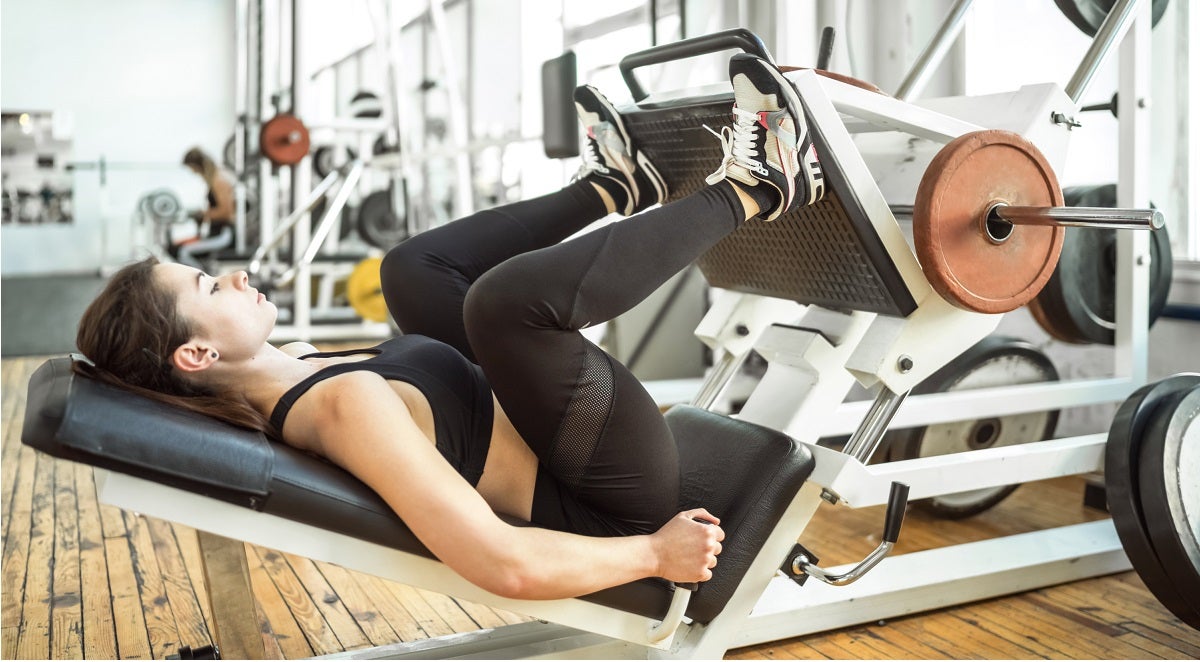 Our Editors independently research, test, and rate what we feel are the best products. We use affiliate links and may receive a small commission on purchases.
Let's be honest: skiing and snowboarding can take a lot out of you. However, the sport is loads of fun and you don't want to be left behind in the lodge while your friends are racing down mountainsides because your thighs are burning too intensely.
Due to this as well as helping to prevent injury, we highly recommend performing preseason ski conditioning workouts at least a couple weeks before ski season starts.
You should place a heavy focus not only on your lung capacity but also strengthening your lower body – the area you use most while skiing.
Cardio
Not only is it important to strengthen, but condition. There are various types of machinery you can use here, like treadmills, elliptical machines, recumbent bikes, spin bikes, stair-steppers, and more. Or you can get outside and run, walk, jog, cycle – whatever suits your preferences!
However, we know that skiing can be hard on the knees, so we are partial to the more low-impact forms of cardio on our guide. These include elliptical machines and recumbent bikes, with the former being the easiest on the joints.
To really maximize your stamina and see results fast, intervals are the best method. You can choose a certain amount of time where you go as hard as you can, then rest for double that amount of time. For example, you can sprint for 30 seconds as fast as you're capable, then walk or jog for 1 minute. Do this for up to 30 minutes total.
If you're not up to that level, try warming up by walking and stretching for 5 minutes, then jogging or fast walking for 30. Do this, along with the others on our guide for at least 2 or 3 times per week.
Note: With the following exercises, we aim to boost muscle power, focus on improving balance, and build endurance.
Warm Up
Start out all of your workouts with 5-10 minutes of simple cardio activity that isn't strenuous at all and that you can comfortably talk while doing. This could be on the treadmill, jogging, jump roping, etc. Make sure follow these rules:
Always inhale while exerting force, then exhale as you come back to your starting point. The faster you perform your exercises, the faster you should be breathing. Don't forget to breathe and focus on control.
Rest for 30 seconds after completing each exercise (unless we mention otherwise).
Once you're done with the entire set make sure to give yourself 1.5 to 2 minutes of rest. We recommend 3 sets of each exercise if you can.
Walking Lunges with Rotation
Walking lunges focus on your entire rear and frontal chain in the lower body such as: the glutes, quads, hamstrings. In addition, the rotation will push you to improve your balance, strengthen your abdominals, and improve core mobility. No equipment is needed with this exercise.
Stand with your feet slightly apart.
Step with 1 foot forward into a lunge, ensuring your knees never go further than your toes. If you can, do these with a mirror so you can make sure your rear knee is coming into a 90-degree angle to the floor as well as your "lunging" knee.
As you're stepping, rotate your body to one side towards the knee that is forward. Keep your arms lifted to your chest, outward from your sides. You can clasp your hands together if you prefer.
Rotate your body back to center, pushing up through your legs to take the next lunge with your other leg.
Once you've done this on both sides, repeat for a total of 10 on each side.
Hip Roll
Hip strength is directly related to your knees and how well you keep them properly aligned. The hip roll will help strengthen around your hips and glutes to keep your knees safe and feeling great.
You can use a chair if you need help keeping your balance for proper form.
Stand on your right leg.
Incline your body forward at your hips, making sure your back is straight and your knees are slightly bent.
Roll your hip away from the foot on the ground.
Make sure the entire time, you are keeping your body straight with your abs tight.
Repeat 10-15 times on each side.
Lateral Ski Jumps
It only makes sense that an exercise with the word "ski" in it would be good for ski training! These work your quads, glutes, hamstrings, and overall balance in your core and lower legs. The explosive motion will greatly improve your strength.
Stand with feet hip-width apart with knees slightly bent.
Balance on one leg.
Keeping yourself just on one leg, jump to the side as you land with your other leg. Try to land as quietly as possible, with your knees as bent as when you started.
Repeat this, landing on the other leg.
As you are jumping, swing your arms across your body like you see in speed skating.
Repeat these for a total of 30 times.
Romanian Deadlifts
These are the single best exercise you can do to strengthen your rear muscle chain. They improve posture as well, strengthening the entire length of the spinal erector muscles, trapezii, hip flexors, abdominals, hamstrings, and glutes. If you're not used to this, we recommend starting out with a lightweight (5 to 10 pounds) in the form of a dumbbell.
Take your weight in both hands as it rests on its side on the floor. Bend knees slightly, making sure your back is straight.
Lean forward towards the barbell at the hips.
Engage the glutes and hamstrings, pushing your hips forward until you're in a normal standing position.
Repeat this 10-15 times.
Jump Squat
Jump squats are an explosive exercise that help with mobility and the overall strength of your entire lower body and core. If you want to improve your speed on the slopes and push hard out of turns, we can't recommend this one enough. We suggest doing as many as you can for 3 sets.
Stand with feet shoulder-width apart and knees slightly bent.
Squat so your thighs are parallel with the floor, jumping as high as you can and landing softly with knees bent.
Russian Twists
These will greatly improve core mobility and strength, particularly in the oblique area.
Sit down on a yoga mat with your feet out in front of you and your knees bent.
Take your medicine ball or aforementioned lightweight dumbbell and place it at your side.
Grasp the ball or weight firmly by rotating your upper body toward it, keeping your feet on the mat.
Gently rotate your upper body, bringing the ball/weight to your other side.
Repeat 10-15 times.
You can increase the level of difficulty by keeping your legs in the air.
Summary
Remember, as with any exercise routine or sport, safety is our top priority. We suggest doing everything slowly until your muscles are properly accustomed to the motion you're performing. Proper posture is of the most importance. We hope that our guide has helped you out so you're better prepared for the upcoming ski season and will have you skiing all over the mountain!
Notice:
OutsidePursuits.com is a participant in the Amazon Services LLC Associates Program, an affiliate advertising program. OutsidePursuits.com earns fees from products sold through qualifying purchases by linking to Amazon.com. Amazon offers a commission on products sold through their affiliate links.