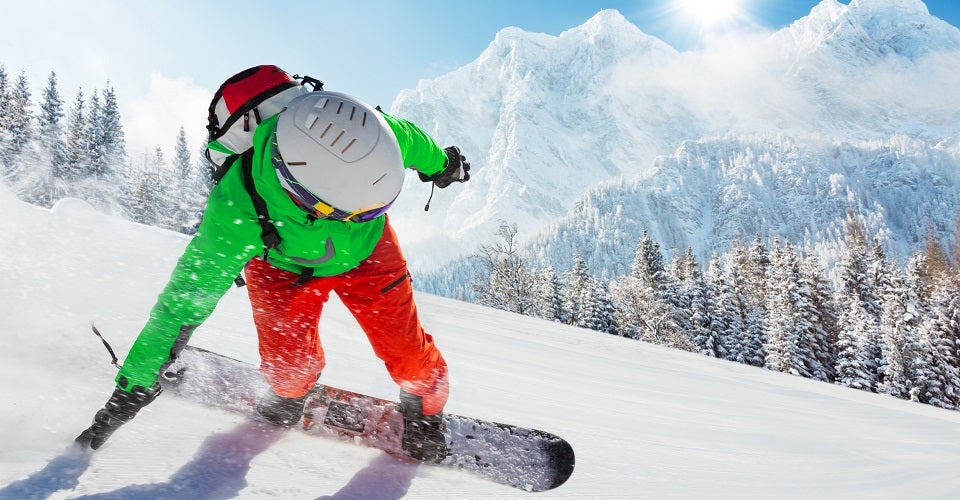 Our Editors independently research, test, and rate what we feel are the best products. We use affiliate links and may receive a small commission on purchases.
Getting on the mountain with your snowboard is only half the battle. Making sure your board is up to the task of shredding as hard as you can is another battle altogether.
So, when it's time to hit the slopes what kind of snowboard is most likely to bring the biggest bang for the buck? That's the all mountain snowboard, tried and true.
All mountain snowboards are meant to be ready at a moment's notice to shred all over the mountain. These boards are designed to keep you charging from the groomed runs to the backcountry powder and back again.
For boarders from beginner to expert, an all mountain snowboard can be the key to a one-board-quiver.
Of course, picking out the best all mountain snowboard might not be as easy as it seems. I'm going to help you understand what you need to know in order to select the perfect all mountain board for you.
Then we'll take a look at a handful of the best all mountain snowboards on the market today so you can pick one and hit the slopes ASAP!
Best All Mountain Snowboards
For more of my snowboarding gear recommendations, have a look through these popular Outside Pursuits guide links: Snowboard Goggles, Helmets, Jackets, Pants.
Quick Answer: The Best Rated All Mountain Snowboards
Our reviews of the top rated all mountain snowboards with a comparison table and guide will help you choose the right board for you.
---
All Mountain Snowboard Reviews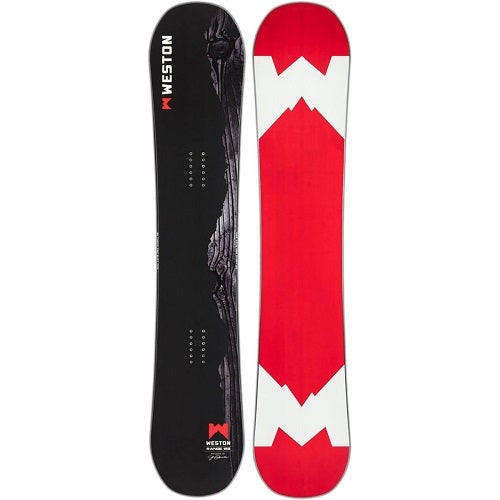 Weston Snowboards Range Snowboard at a Glance
:
---
Length: 155 – 161cm
Width: 254 – 258mm
Waist: 7m
I'll be honest, there are a handful of awesome all mountain boards in our reviews. The Weston Range board stands out because it lives in the middle of the road.
That's exactly what we're looking for in an all mountain board! Directional twin tip boards are a great choice thanks to their ability to adapt.
Directional boards prefer being ridden regular but have enough tail rocker to be ridden switch.
That means you can switch it up when you want to while still having a board that is stable and ready to rip.
With a medium stiff flex this board has power and enough shape to rip into the groomers. However, they used a carbon insert to keep weight down and allow the board to still float in in the powder.
Combined with the early rise rocker it will keep your tip floating.
Ultimately this board might not be the best at any one job on the mountain. However, it is going to have the ability to get all around the mountain and enjoy everything from steeps to park skiing.
Best for all around mountain exploration with tons of agility and bite on the groomers.
Ladies: Check out the Weston Snowboards Riva Snowboard For Women
Check price of the Weston Range Snowboard on: Backcountry.com
---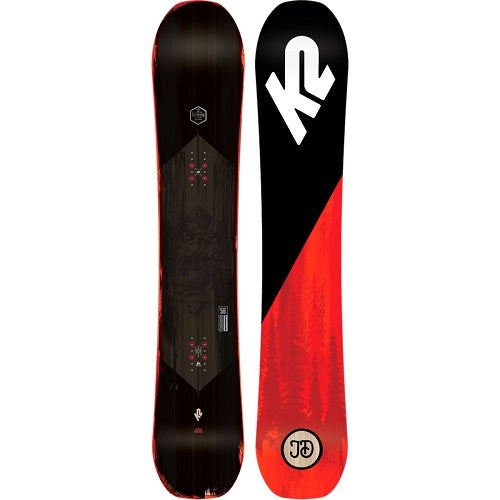 K2 Snowboards Joy Driver Snowboard at a Glance
:
---
Length: 156 – 165cm
Width: 248mm – 254mm
Waist: 8m
K2 is known for making great snowboards at affordable prices. In fact, they're one of my all time favorite brands on the mountain.
That's why the Joy Driver earns a spot on our list of all mountain boards. With a shifted camber design, this board puts more pressure on the tail than the tip.
The heel of your board is the lifeblood of any shaped turn and having extra pressure there means pushing turns harder, but requires more skill to end the turn properly.
This board is, in fact, more on the freeride side of things and has a mostly directional shape. That means in this case you'll be better off avoiding the park.
However, that doesn't mean it's a bad board.
In fact this makes a solid choice for boarders who spend a little more time off trail and a little less time on trail where the Weston Range is the opposite.
Best for running all of the mountain with a directional preference.
Check price of the K2 Joy Driver's on: Backcountry.com
---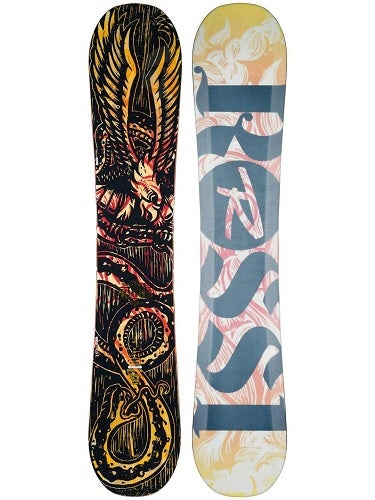 Rossignol Angus Snowboard at a Glance
:
---
Length: 154 – 163cm
Width: 25.15cm
Waist: 251 mm
This board hits squarely in the middle of tricks, groomers, and off-trail riding. Let's take a close look at what makes the Rossignol Angus a good choice for just about any style and any area of the mountain.
This is the first board to make our list that has a true twin tip design. That means this board rides just as well forward as it does backwards.
In other words – it's a great choice for tricks and park riding.
Of course, the FiveGnar sidecut design is a good choice for ripping carves as it blends two sidecut profiles into one.
This makes it easier to tip the board on edge and rip a great feeling carve without having to master it.
With a flat profile this board is a little more buttery than it is grabby. That means you'll be able to trick, switch, and pop without worrying so much about the edges grabbing in unless you really want them to.
Ladies: Check out the Rossignol Diva LF Womens Snowboard
Best for all mountain riding where time in the terrain park is on the horizon.

---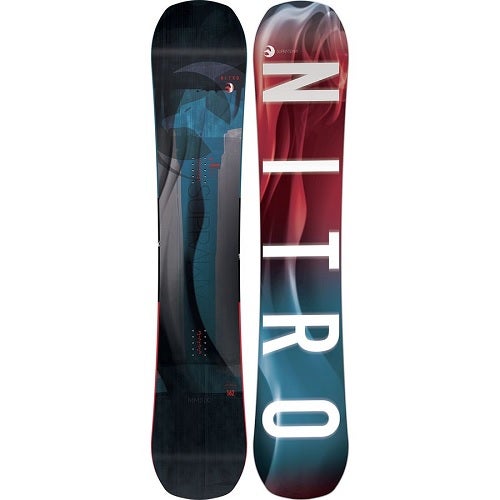 Nitro Suprateam Snowboard at a Glance
:
---
Length: 156 – 162cm
Width: 25cm
Waist: 256 – 263mm
Looking for a beginner friendly all mountain board that makes all the jobs easy? Whether you're carving, learning to ride switch, or tossing some tricks in the park this board is ready to stay with you the entire way!
With a twin tip shape this board can ride forward or backwards without a problem You also won't have a problem parting with the cash from your wallet.
The sticker price on this board is as affordable as they get!
Combined with the twin tip shape, the flat rocker profile makes this board buttery. That means it's easier to switch up but you'll have a harder time getting it to really bite into hardpack.
However, thanks to the generous sidecut this board will rip a tight turn once you convince it to come up on edge.
That means beginners can learn the thrill of riding a carved turn without putting dozens of hours into practicing.
Ladies: Check out the Nitro Mystique Snowboard For Women
Best for all around beginner traits that are easy to master and quick to learn.
Check price of the Nitro Suprateam's price on: Backcountry.com
---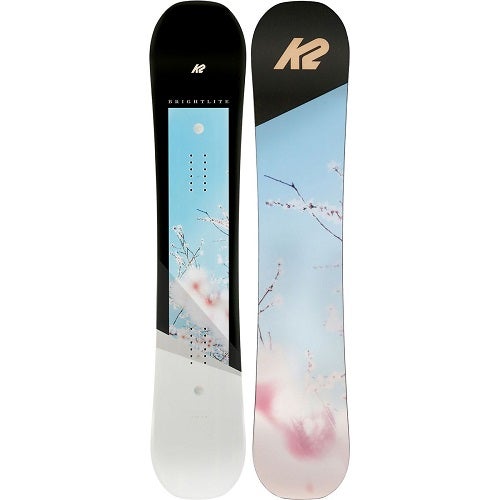 K2 Bright Lite Snowboard Women's at a Glance
:
---
Length: 142cm – 149cm
Width: 25cm
Waist: 237mm – 245mm
Ladies, if you're searching for that perfect all mountain board that can go anywhere and do anything, this is my top pick.
Coming from a well known make, K2's Bright Lite board is sure to be a reliable board.
Of all the board profiles available in an all mountain setup, directional twin is the best in my view. Most boarders are going to ride one direction 90% of the time so having a directional preference is just fine.
For those instances when you need or want to switch it up, a directional twin tip can deliver.
This board rides flat underfoot with heavy sidecut and carbon matrixes inside. That means the board is rigid with support and won't torque as you crank it up on edge to dig in and rip a carve.
I like the generously rockered tip because that's going to help with turn initiation and keep you from nose diving in the powder.
Best for all mountain female riders ready to shred a little of everything.
Check price of the K2 Bright Lite price on: Backcountry.com
---
All Mountain Snowboard Comparison Table
Author's Expertise / Why You Should Trust Our Reviews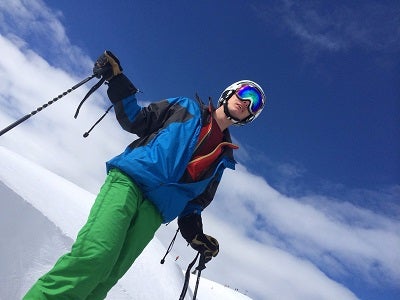 I started writing online for my own outdoor sports blog in 2010. Right out of the gate I landed opportunities to test gear for Road ID, Hydrapak, Wolverine, Helle Knives, Pearl Izumi, and GU Energy. Those were the days when growing a no-name blog was easy. Today niche blogging is a different story.
In 2012 I left Central Wyoming College with a degree in Outdoor Education and Leadership. Soon after, I was on a month-long expedition with the National Outdoor Leadership School's Outdoor Educator Course which helps would-be outdoor guides ascend from "aspiring" to "inspiring".
Between here and there I've participated in and spoken at length about outdoor pro-deal programs for companies like Patagonia, Smith Optics, Giro, Therm-a-Rest, Platypus, MSR, Columbia, and many more. I still work closely with tons of outdoor gear companies to review and analyze products. If you have a product opportunity you'd like to discuss, please review my guidelines and contact me here.
After several seasons of guiding backpacking trips and working as a certified Alpine Ski Instructor at Deer Valley Resort in Park City, UT for several seasons, I had to move on. As any educator will tell you – teaching doesn't pay the bills very well.
In 2016 I began building my freelance writing career as readers and other bloggers reached out to me for help with technical outdoor sports content strategy for online businesses. Within weeks I was overloaded with requests for freelance writing and my new career blossomed.
2018 saw the launch of Hike With Less, my ultralight backpacking partnership program with Dustin Walker.

Considerations for Choosing the Best All Mountain Snowboard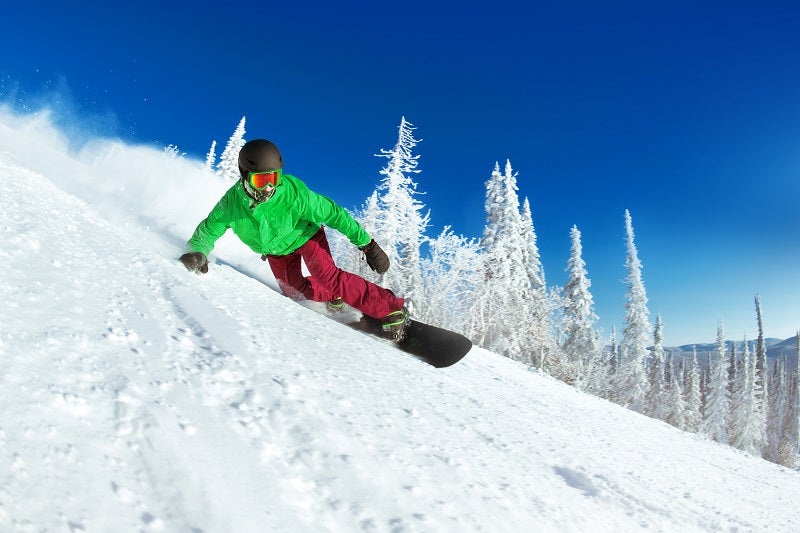 What is an All Mountain Snowboard?
Okay, so you're probably aware that carpenters don't use hammers to cut boards. In the same way a carpenter uses the right tool for the job so too do snowboarders. Each snowboard type has a specific role and you'll need to pick the correct one for the job.
All mountain snowboards are meant to be a jack of all trades. You can get away with a little park, a little freeride, a little carving, and a little powder. These boards are meant to blend characteristics of every other type of snowboard into one.
So, from beginner to expert an all mountain board is great if you expect to encounter a wide variety of terrain and snowboarding styles throughout your day.

Is an All Mountain Snowboard Right for You?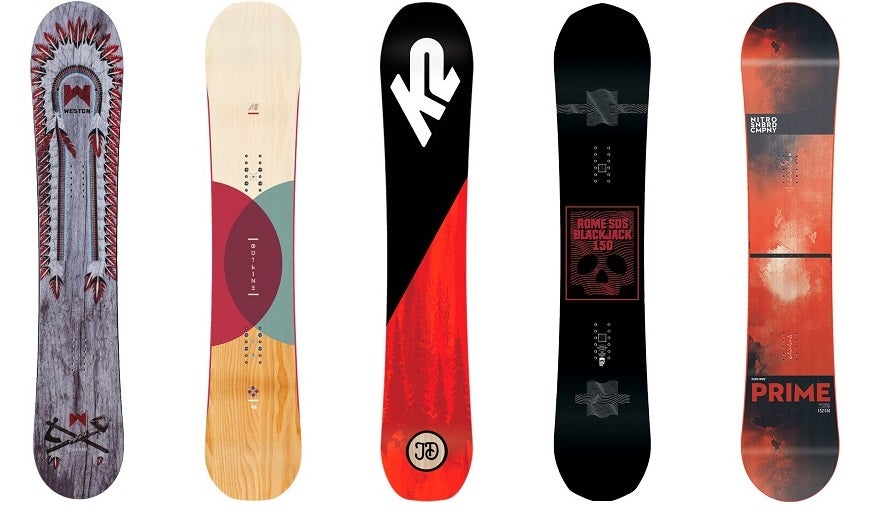 This is a totally fair question. Why choose an all mountain board if, instead, you might pick a freeride or freestyle board?
Well, let me give you an example of some situations where an all mountain board makes sense:
You're an instructor teaching throughout the day on all areas of the mountain and can't switch boards in between
You don't have the money to buy several different boards
You are a beginner and don't know yet what type of snowboarding you prefer
You'll be boarding with friends and family want to be ready for a variety of terrain and conditions
I usually tell people that unless you already know, for a specific reason, that you want a certain type of board – just go with an all mountain board.

Understanding All Mountain Snowboards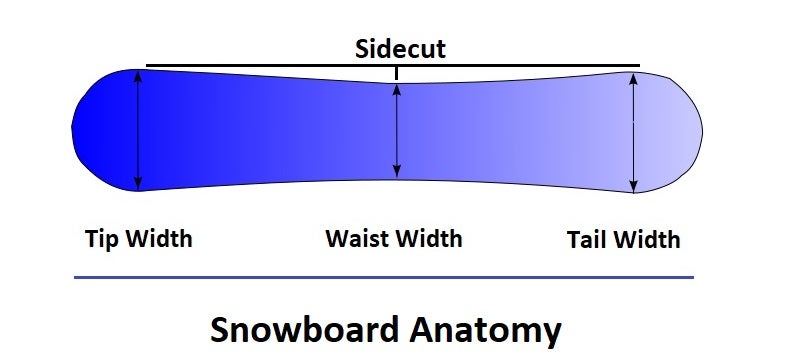 In order to find the perfect all mountain snowboard, you'll want to understand a few board mechanics. I'm going to briefly go over them here but I'd suggest that you spend some time researching in depth.
Tip & Tail refer to the front and back of the snowboard respectively. Usually this is in reference to width or rocker (the upturned shape of a snowboard).
Waist is the area at the center of the snowboard where the board is narrowest.
Bindings are the mechanical attachment point where the boot is held to the snowboard.
Sidecut is the amount of difference in width between the widest point (tip or tail) and the most narrow point (waist).
Turn Radius is the size of a turn (in circle terms) that your snowboard would make if it were gently tipped on edge and allowed to carve a perfect turn. This is usually in terms of turn radius and given in meters.
Rocker is shape of the snowboard that looks like an upturned U or banana shape. This is good for park boarding and powder boarding.
Camber is the recurve shape of the snowboard bending down. This helps apply pressure to the tip and tail of the board and is great on groomed trails.
Understanding how these characteristics affect the your board is important. However, all mountain boards generally blend these characteristics for you.

Snowboard Shape
Twin Tip
These boards are exactly the same (or very nearly) from front to back. This means you can ride regular or goofy without the board changing characteristics as you do so.
Twin tip boards are great for park boarding where you may regularly be changing from riding left foot forward to right foot forward (or vice versa). For situations where you want to be able to change feet, you don't want your board to perform differently in one direction compared to another so a twin tip board is ideal.
Directional
This types of boards have a preference. They're kind of the opposite of twin tip boards in that they should be ridden in one direction 90% of the time.
One reason to make a board directional is so that it floats better in powder. The nose and bindings may be rearranged so that there's better overall performance in powder.
Asymmetrical Shaped
This design come in all sorts of flavors. Some boards are asymmetrical from front to back or side to side.
One of the biggest goals of asymmetrical boards is to solve directional preferences and make turns easier. It is worth noting that asymmetrical boards can be twin tip or directional so choose wisely.
For all mountain use, a twin tip is probably best for most riders because it will be able to ride the entire mountain including the park. Freeride boards like the directional boards we talked about won't be as good in the park but will excel off-trail.

Snowboard Flex
Flex refers to how stiff the board is. Board flex can range from extra soft to extra stiff and anything in between.
In fact, a single board could change stiffness from the nose to the tail. Sometimes manufacturers change stiffness in snowboards to add pop off jumps or more float in powder.
Flex is, to some degree, also affected by rocker and camber profiles. So, a stiff board (or a stiff tail) on a cambered board can potentially have lots of extra pop on jumps.
Since we're talking about an all mountain snowboard here, we don't want to go too deep down the rabbit hole. A board with a nice even flex somewhere in the midrange is probably best for all mountain riding.
If we go too stiff the board can be a little too powerful for many riders to handle properly. If we go too soft, the board may struggle to respond to turns and hold an edge.
Finding the Right Board Length
This can be very simple or we can read into it a bit. Let's think about a bit of both.
To keep things dead simple we'll revisit the old adage: start with a board that's chin length with one end on the floor.
This isn't the end of the story though. Board length is also heavily determined by your weight and personal style. If you're on the lighter side, you can go a bit shorter. If you're heavier set then you'll want to go a bit longer on your board length.
There's another factor at play here too. Longer boards are more stable and float better in the powder. However, they take a bit more effort to turn and lack some agility.
Shorter boards are pretty much the opposite. They are easier to turn and very agile but they tend to sink in powder and lack stability at speed.
If you're not sure what to do, go with a chin length board. Adjust for your weight if you're particularly heavy or light. Then you can further adjust board length for personal preferences.
Video: Choosing a snowboard size from Evo.com
How to Choose the Right Size Snowboard
Finding Your Board Width
Board width factors in and plays along with board length. In many ways, it is almost the same factor as board length.
Most manufacturers set board width based on the length of the board. However, if you're particularly interested in a narrow waisted board, you can search for boards on the slimmer side. It's a priority that's important for several factors.
Narrow boards are particularly agile and can turn and carve on trails very well. Compared to wide boards, a narrow board will outperform every time on groomed trails.
Wide boards are going to provide more float and butter off trail but they're going to feel sluggish when edging on hardpack. You may struggle to get a good edged turn in.
The last thing to keep in mind is that your board must be at least as as wide as your boots. People with smaller feet can ride narrower boards. If you somehow try to ride a board that's too small for you, you may end up hanging over the edge with your toes or heels.
Luckily, this would only happen in situations where you have a custom board and binding combo that isn't properly set up for you.
Video: Choosing a snowboard width from Evo.com
How to Choose the Right Snowboard Width
FAQs For All Mountain Snowboards
Q: What is the best kind of snowboard?
A: This is a loaded question, for sure! The best kind of snowboard depends on you, your skill, where you'll be boarding, and how you like to board. There is no single best board or board style.
As you spend time on the mountain you'll slowly learn your personal style and what sets you apart from other riders. Embrace this and overtime you'll learn exactly what board or board style is better for you than others.
Q: How do I start learning to snowboard?
A: There's so much to snowboarding that I highly recommend taking a good lesson from a reputable snowboarding school. You'll learn about skills, boards, and etiquette that will help you as a developing snowboarder.
It's hard to really learn all you need to know about stance position, stance width, binding settings, and then apply all that to actually being on the mountain. The best way to do this is to get out there and go for it. But friends and family can often be poor teachers and getting yourself hurt is a surefire way to sit out for a season or two.
Stay safe and learn appropriate, responsible boarding.
Q: Is there such thing as a one-board-quiver?
A: This comes from the term "one arrow quiver" where a single arrow can do the jobs of all other types of arrows. It is, of course, not possible and you'll be in for nothing but trouble if you go searching for this holy grail.
That said, for beginners or those who board rarely a single snowboard may do all you need it to do. If you don't hit the slopes often or your skill level is lower you may be perfectly happy with a single all mountain board that covers your bases.
Advanced and expert riders, however, will naturally build up a repertoire of specific, tailored boards that meet their needs.
Q: Aren't all snowboards twin tip?
A: Definitely not. Snowboards come in almost every shape under the sun (though they're all roughly board shaped).
True twin tip boards are exactly symmetrical and they ride, look, and feel the same in both directions. Directional boards are asymmetrical and have a preference in direction though almost always can be ridden regular or goofy.
Some snowboards have pretty wild shapes with more than one change in sidecut radius or nose/tail symmetry that can be quite unusual. These are often for specific tasks or boarders who want to board a very specific way with a snowboard built for a singular purpose.
Q: What's the best core material for extra pop?
A: If you want to really add some pop to those jumps or get a little more air by preloading the tail of the board, you need a stiff board.
There are so many different materials at work inside any given snowboard. Everything from fiberglass, titanium, wood, carbon fiber, and more get heavy use in snowboards. You might be surprised to learn that it's probably not all that important to choose the right material.
Instead what I'd encourage you to look for is board stiffness. Either the whole board or the tail of the board should be relatively stiff if you want to be able to load it up for some pop. If you have a soft board, loading it up will just cause it to bend like spaghetti without really springing you into the jump.
That said, board flex is an important factor for more reasons than just preloading for jumps. Going too stiff can make the board hard to ride or perform poorly in other conditions so make sure to do your homework before committing.
Video Overview of All Mountain Snowboards
The 5 Best All Mountain Snowboards
Outside Pursuits Overview
All mountain boards are the perfect solution to conquering a little bit of everything. Even the most skilled boarders can make great use of an all mountain board for confidently tackling everything the mountain can conjure all at once.
Because most of us like to get out with friends, family, or by ourselves we need to be ready to board anywhere. Niche boards that might excel in the park will leave you on your heels when your friends are ready to rip carves down the groomers. That's why taking the middle ground is a great solution when one board can go the distance.
Don't be afraid to commit to an all mountain board. It's hard to go wrong when they're just so good at being all around crowd pleasers.
How We Researched
To come up with the best all mountain snowboards, we researched a variety of sources for reviews such as REI, Backcountry, Moosejaw, EVO along with our own personal experience.
We also consulted online magazines for product research and reviews to get as much unbiased information as we could. To help weed out fake reviews we used Fakespot.com to make sure we only looked at genuine reviews.
With so much quality gear available, we had to narrow it down based on what we felt were the best options were for the price. The author, Casey Fiedler was a full time ski instructor for Park City and The Canyons in Utah. 
To help narrow down the selection he used his personal experience along with recommendations from fellow ski instructors.
After extensive research, we came up with our list to help you choose the right one for you.
Sources
Notice:
OutsidePursuits.com is a participant in the Amazon Services LLC Associates Program, an affiliate advertising program. OutsidePursuits.com earns fees from products sold through qualifying purchases by linking to Amazon.com. Amazon offers a commission on products sold through their affiliate links.