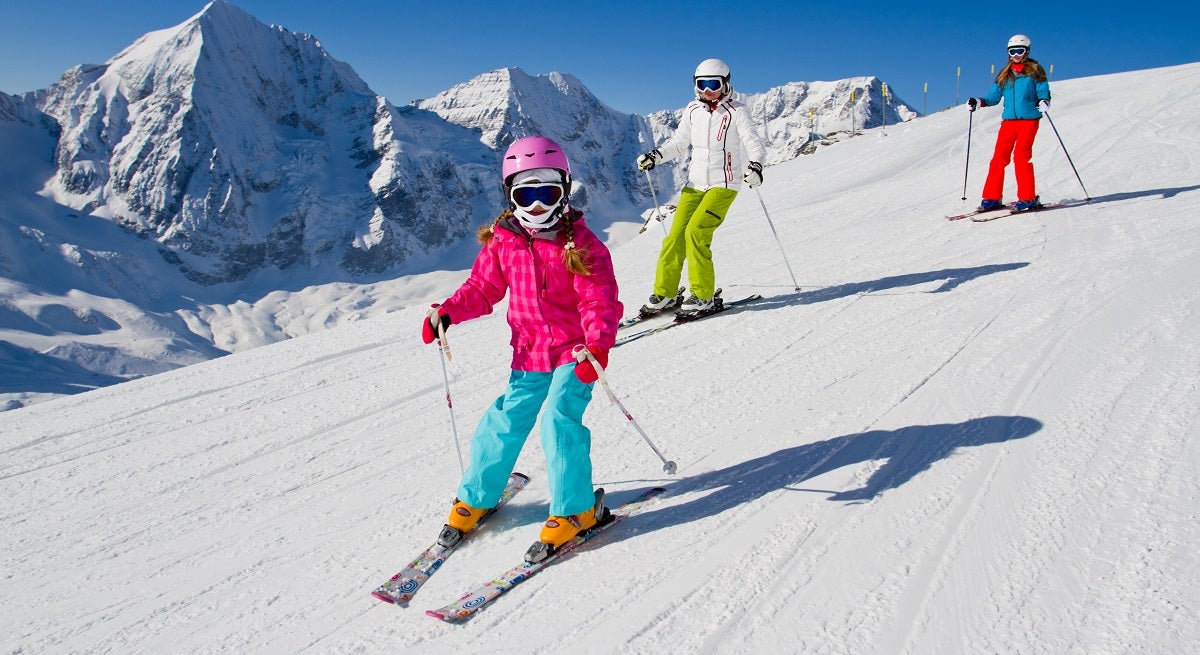 Our Editors independently research, test, and rate what we feel are the best products. We use affiliate links and may receive a small commission on purchases.
While there are countless people around the world who enjoy skiing, it's still a sport that many are hesitant to try. The biggest worry being that it may be dangerous. We're here to fill you in on all the details, describing just how dangerous skiing really is and how you can get started with confidence and safety at the helm.
We've taken our own experiences along with others to ensure that this guide gives you an accurate representation on what you can expect when you're just starting out.
Simply Put
We all know skiing is an extreme sport and with that, there is a certain level of danger which is associated. However, it's no more risky than if you were to go cycling or participate in a football game. Depending on the type of skiing you participate in, it may even be safer than those sports!
There are a ton of steps you can take to further ensure your safety and better prepare yourself to minimize any risks. Let's go through some of the most helpful in this guide.
Exercise Beforehand
If you're not already used to physical exercise, then you're going to make it much more difficult on yourself. Skiing is a physically demanding sport, so you need to be prepared for it. Not only that, but you want your body to be limber and strong enough so you avoid potential injury and muscle strains!
Since "exercise" is a pretty broad term, let's go through a few different forms of exercise we recommend:
Cardio – Cardio comes in the form of running (outdoors or on a treadmill), elliptical machines, bikes, steppers, rowing machines, swimming, and more. However, running has been proven to burn the most calories and get the heartrate up quickly which will mean it can help get you into shape faster as well. Cardio not only strengthens the body but helps boost stamina so you won't be huffing and puffing a few minutes into a run or trail!
Walking Lunges with Rotation – Lunges on their own are amazing, but the rotation will help keep you limber and strengthen your core muscles. This rotation is similar to the movements that occur while skiing. You'll find that even after just a couple weeks of these, your balance will improve and your lower body and core will grow more powerful.
Lateral ski jumps – It doesn't take a genius to figure out where this exercise got its name. These jumps are explosive movements which will work your fast-twitch muscle fibers and improve your strength in your lower body and core in quite a bit in a short amount of time. Not only that, but they can help get your heart rate up, boosting endurance.
Jump Squats – These are a slightly similar exercise to the lateral ski jumps, also an explosive exercise. These strengthen the lower body and core, but also aid in mobility and stamina. Your legs will surely be burning just after a few sets of these!
Russian Twists – These twisting motions are essential for skiers and will help you flow more naturally when you're learning. Russian twists are great core strengtheners, working the entirety of your abdominals, placing a special focus on hip flexors and obliques which are often forgotten about.
Lessons
If you can, go ahead and get yourself a few lessons. Sure, you may have a friend or family member offer to teach you, but unless they're trained at it, you'll likely be better off with a professional instructor. You'll find them at just about any ski resort you go to, though if you can, try to book in advance.
If you're going up with some other beginners, then you can often score a better price by booking lessons as a group. Not to mention, it's much more fun and helpful to learn with others that you know and trust. These lessons will teach you all about your skis, bindings, and boots. On top of that, they'll show you how to use the rope tow and/or the ski lift, ski etiquette, and actual ski basics like how to turn and stop.
Even if you don't have the budget to get multiple lessons, just a single introductory class can set you off on the right foot so you can learn quicker and spend less time crashing or feeling confused.
Safety Equipment
Maybe you feel like safety equipment is lame, but trust us, it's much cooler not having a brain injury from something that could've easily been avoided. There are all kinds of potential obstacles on a mountain, like trees, logs, other skiers, and more. There's a chance you'll eventually run into one of them, slip on ice, etc. and wearing a helmet will help keep your noggin in good shape even if that happens.
Helmets come in all types of styles and colors, so there's sure to be something which suits your preferences. Moreover, helmets are nicely lined with soft material that wicks away sweat so you'll feel warm and dry the whole day.
Goggles are another necessity that every skier should have. You can get a nice, quality pair of goggles from a reputable brand for no more than 20 to 30 bucks so budget shouldn't be an excuse. Goggles will keep your line of vision clear, free of fog, snow, and wind. Not to mention they're much more comfortable and durable than a pair of sunglasses.
With skiing and snowboarding, knee injuries are relatively common. It's the nature of snow sports, where things can get slippery quickly. To help avoid this from happening and keeping your knees in shape despite regular ski trips, we recommend you grab yourself a knee brace or two. They'll offer support and stability though won't inhibit your natural movements.
Stay Warm
It doesn't matter how good of a skier you are or how cool your gear is – if you aren't keeping your body temperature properly regulated you're putting yourself at a serious risk of injury or even death. When we go to ski resorts, we are entering extreme temperatures and possibly weather conditions.
When you're flying down a mountain at high speeds, snow, wind, and ice is going to be whipping back at you. You need the right clothing to keep yourself comfortable.
Base Layers
Everything starts with the base layers, so you need to make sure you pick a layer that's warm, moves with your body, wicks away moisture, and is breathable. Under Armour has some really great selections that are form-fitting and made for sports use.
Our extremities are the first to lose heat when it's cold outside, so don't forget your gloves and your ski socks. They'll keep your fingers and toes from converting into icicles, while keeping circulation at a healthy level.
Summary
It's actually pretty easy to avoid injury and learn how to ski, so don't be intimidated by these suggestions. As long as you follow all of these steps, you'll be on the road to success and comfort, all day long. We hope that our guide was able to help you out and calm any worries you may have had over how dangerous skiing is. Thanks for tuning in and we'll see you again shortly!
Notice:
OutsidePursuits.com is a participant in the Amazon Services LLC Associates Program, an affiliate advertising program. OutsidePursuits.com earns fees from products sold through qualifying purchases by linking to Amazon.com. Amazon offers a commission on products sold through their affiliate links.