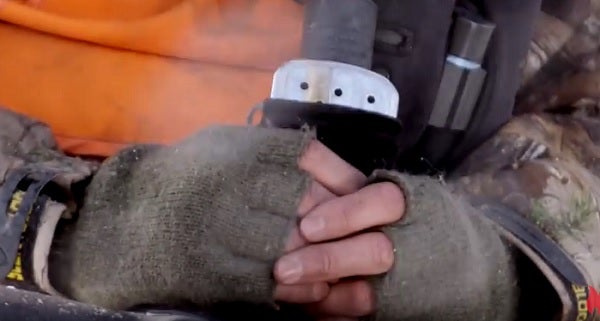 As a full time, ski instructor in the Wasatch Mountains, I know what it's like to spend time in some seriously rugged conditions.
Take it from me, hand warmers are not a cheap way out – they're often the difference between having a great day, and a terrible one.
When the choice is between grabbing a hand warmer or potentially having to head inside and miss the killer storm blowing in, most people opt for the hand warmer.
Unfortunately, it's expensive to pick up hand warmers last second.
Instead, we're going to help you figure out which hand warmers are right for you and how to decide which ones to buy for your next winter trip.
Quick Answer: The 5 Best Hand Warmers For 2018
Without further ado, let's break it down with the top hand warmers for this season, then we'll talk about how to choose the best one for in our buying guide.
Best Hand Warmers
EnergyFlux Ellipse Rechargeable Wrap-around Hand Warmer
BigBlue Rechargeable Electronic Hand Warmer
Zippo Hand Warmer
Heating Method:
Battery
Battery
Lighter fluid
Hours of Heat:
High setting: 5 hours
Low setting: 6.5 hours
High setting: 2 hours
Low setting: 4 hours
Up to 12 houra
Features:
Can also be used as a phone charger
Can also be used as a phone charger and emergency light
Rugged chrome construction with simple operation






Hand Warmer Reviews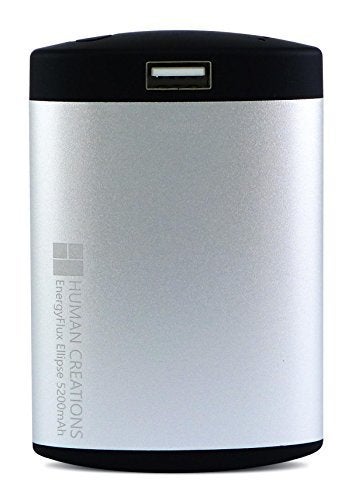 What can't be done with technology? It's a fair question as we look at this handwarmer that's got just about everything going for it.
Two heat settings give you control over this electronic hand warmer's output for optimizing heat and battery life.
If you've got a phone or other gadget that's dying, you can even give it a charge from the batteries in this hand warmer.
It's like a portable battery pack with the option to heat up your chilly hands. The EnergyFlux Ellipse is one of best hand warmers for skiing!
You'll be able to warm up your hands on both sides of the electronic hand-warmer for up to 6.5 hours on the lowest setting!
Unfortunately, it's too large and heavy to stuff inside a glove so you'll have to find a place for it in a pocket or jacket.
In my opinion, this is the best rechargeable hand warmer you can buy.
---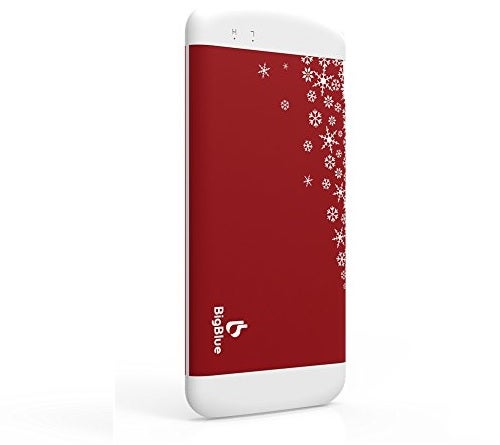 What's the biggest difference between any two electronic hand warmers? It's definitely the form factor and the battery life.
With a 6000mAh battery you'll be able to get 2.5 charges of an iPhone 7 or up to 4 hours of warmth at 113 degrees output. That's a lot of heat on both sides of this rechargeable electronic handwarmer.
I like this hand warmer for its slimmer profile which will fit more easily into commuter cases and purses. This is definitely a good choice for a more sleek and modern elegance.
Cold temperatures can really destroy the effective battery life of electronics. Luckily there's an easy on-off switch and you'll be able to extend the life of your battery pretty dramatically by keeping it in an inside pocket.
If you looking for the best usb rechargeable hand warmer, the BigBlue rechargeable is for you!
---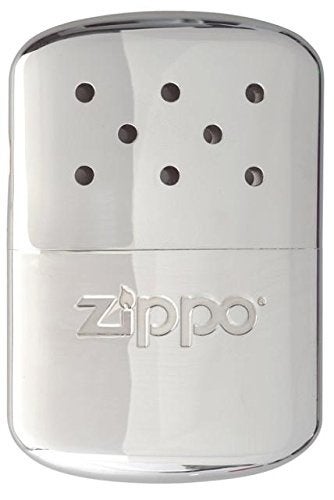 I would be remiss to avoid listing the classic Zippo hand warmer as the number one choice among peers. Cold blooded individuals have more choices than ever today, yet there's something timeless about the Zippo.
It's easy to pick up this hand warmer in both a 12-hour and 6-hour format and they'll both be different sizes. Choose whichever one makes the most sense for your needs based on size and burn time.
Without a doubt one of the biggest drawbacks of the Zippo hand warmers is that they're constant burning once you start them.
There's no on-off switch and if you head inside, you'll have a toasty 110 degree hand warmer burning away inside your pocket.
The Zippo catalytic hand warmer has been around forever, and still the best!
---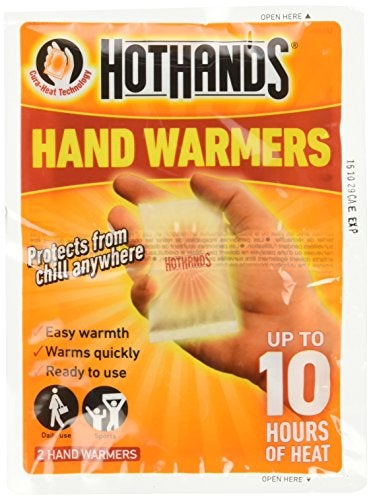 These are "hands down" the most popular hand warming solution for the modern cold weather pursuer. If you buy them in bulk, they're really not too expensive but beware – they'll add up over time compared to other options.
It doesn't get any easier to use than these disposable chemical hand warmers. Just rip open the plastic packet, put the hand warmers in your glove or pocket, and they'll be comfortably warm within a few minutes.
It does take them a while to get warm, however, so add them to your gloves before your hands get cold.
Unfortunately, they do have a tendency to occasionally break open. If this happens inside of your gloves, you can pretty much kiss them goodbye.
Once open, the packets spill their dark black iron powder and carbon contents everywhere and your hands will be eternally black every time you use your gloves. Something to consider.
However, the HotHands, are probably the best disposable hand warmers you can buy.
---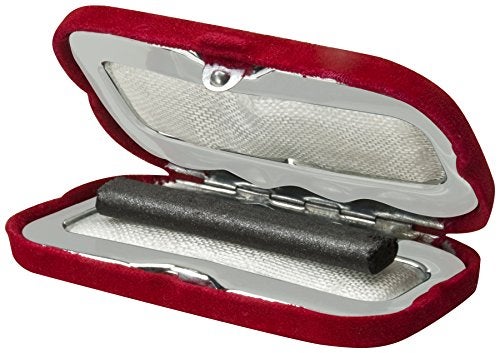 You've probably never seen a handwarmer quite like this one. Here's the basic idea: light the solid fuel stick with a match or lighter, then simply place it inside the fiberglass insulated case and close the lid.
By restricting access to oxygen, the solid fuel stick "smolders" and slowly burns at a very controlled rate which releases heat through the insulated case.
Don't worry though, because the solid fuel tabs are specially engineered to not release any smoke or odor when burning. There's no danger of fire because the fiberglass insulation inside the case won't combust.
While this type of handwarmer was once more popular than it is today, the inexpensive fuel sticks and simplicity make it a great option.
For those not fazed by the thought of combustible solid fuel generating heat, these handwarmers are among the warmest you can choose.
They're great for deep cold and situations where recharging is out of the question.
---
How to Choose the Best Hand Warmer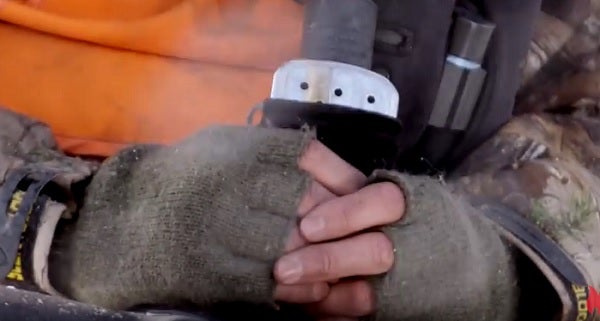 Some handwarmers are dead simple and disposable – you'd think there's not much that goes into making a decision about the purchase.
Fortunately for you, I know better and I'm going to help you avoid a few critical mistakes with your choice.
Electric vs Catalytic vs Chemical
When choosing a hand-warmer twenty years ago, there was only one option: catalytic hand warmers. It's a pretty simple concept: use a fuel source and a type of harmless energy release to generate heat in a manner that can be carried.
Today, we've got a lot more options when it comes to hand warmers. With the improvement of electric batteries and nano-tech there are electric handwarmers galore.
Many people aren't fully comfortable carrying around a handwarmer fueled by lighter fluid and so these newer tech hand warmers have had a "warm" welcome into the market.
There's also the disposable and effective chemical hand warmers. These are cheap, one time use packets which heat up when exposed to the air and will last for ~8 hours per use. They're popular and get the job done.
Electric Hand Warmers
Today's electric hand warmers come with a heap of advantages that make it hard to consider conventional hand warmers a viable option any more.
Plug your hand warmer into a socket overnight to charge the device and have a reliable heat source that will last all day without a problem.
What advantages to electric handwarmers have? You can turn the handwarmer on and off to save battery life. Often you can even plug a phone into the handwarmer and recharge your phone using some extra juice from the battery!
Of course, this will shorten the duration of the hand-warmer but I think it's a fair trade.
Pros:
Rechargeable
No need for lighter fluid smell or purchase
Can charge other electronic devices
Cons:
Shorter duration than catalytic warmers
Won't work if you forget to charge it
Catalytic Hand Warmers
This is just another way of saying "hand warmer that burns fuel". Without a doubt, the most striking example is the Zippo handwarmer which has been around for decades and still stands the test of time.
Catalytic handwarmers use a fuel source such as lighter fluid to combust in an extremely slow and controlled reaction to release heat.
While it's a little disconcerting to have something burning in your pocket, these handwarmers have been used and loved for years.
Pros:
Long life span (15+ hours)
Can be refilled with lighter fluid available in any gas station
Elegant and classic appeal
Cons:
Lighter fluid has a negative smell to many
Idea of something combusting in your pocket may be off putting
Chemical Hand Warmers
Most chemical handwarmers operate by taking advantage of the exothermic reaction of rusting iron. By mixing iron powder, water, and carbon inside a fiber pouch these little handwarmers will start a chemical reaction once exposed to the air.
Essentially your hands are being warmed up by a hyper-speed version of the same process which will eventually destroy the undercarriage of your car.
Chemical hand warmers are without a doubt the most popular solution I see at the ski resort today.
They do come with a few drawbacks, however:
Pros:
Simple and widely available
Small form factor
Inexpensive one-time solution
Cons:
Packets can rip open and leave black residue inside your gloves (ruined)
Price will add up over time compared to other options
Assessing Your Needs
Which type of handwarmer you choose will be largely dependent on your lifestyle. If you're in the cold every day, all day, then you may choose a rechargeable handwarmer.
If you're taking a one-time ski trip, you might choose a simple set of disposable chemical hand warmers. Let's look at a few situations:
Commuting to Work
In this situation, you probably want some way to warm up your hands on the bus or in the car before things get warm. Maybe you're walking down the windy streets of Chicago in mid-winter.
Rechargeable hand warmers are the best solution here as you'll have access to electricity and the long-term cost of disposable hand warmers will quickly add up.
Skiing Every Weekend
You'll want to consider two options:
If your hands are always cold, then you'll want chemical hand warmer packets to put inside your gloves. They're the only solution that's small enough and flexible enough to fit inside a glove.
This will quickly get expensive at about $1 per hand warmer, but the only other solution is a heated glove.
If your hands are only sometimes cold, you may opt for a rechargeable hand warmer which can be kept turned off until things get really cold. Then you can tuck your hands into your jacket and warm back up while you sip on a hot cocoa.
Classy Meeting or Persona
If you really want to convey some class at a winter wedding, or cold weather meeting – you may consider the classic Zippo hand warmer. It's sleek and elegant and has a slight air of "lumberjack" about it.
Combined with the right dress clothes, this might just convey the sense that you're a bearded cabin dweller at heart but know how to clean up when the time is right.
Conclusion
It's not too difficult to find great options for any cold hand situation. For those with gloves participating in active sports, the best choice might be chemical handwarmers. The small, flexible packets are great for including inside your gloves.
Many of us will like the appeal of a handwarmer with on-off functionality and the backup to charge our phone. It's always handy to have a spare battery around and the added benefit of warming your hands on the family ski trip can't ever hurt!
Whatever type of hand warmer you decide to go with, the classic Zippo is a high content for sleek style and ultra-long run time. Make sure you bring along an extra bottle of lighter fluid, though, or you'll be out of luck!
Notice: Outside Pursuits is a participant in the Amazon Services LLC Associates Program, an affiliate advertising program to provide a means for sites to earn advertising fees sold through by advertising and linking to Amazon.com. Amazon offers a small commission on products sold through their affiliate links. Each of your purchases via our Amazon affiliate links supports our efforts to bring you the best possible product reviews at no additional cost to you. We appreciate your support here at OutsidePursuits.com