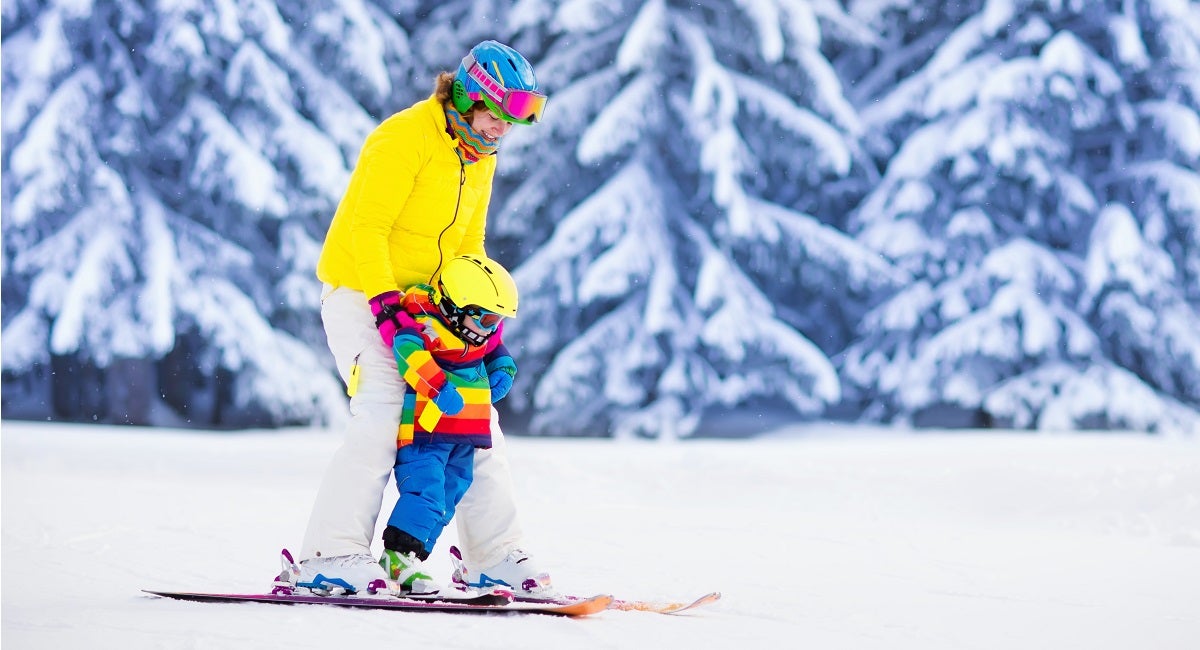 Our Editors independently research, test, and rate what we feel are the best products. We use affiliate links and may receive a small commission on purchases.
If you're going skiing soon for the first time then you are probably wondering how you'll go about it. Are you going to go get some lessons or will you take things into your own hands? There are some conflicting viewpoints about this subject but we're going to give you our personal recommendation based on experience and many pros' opinions. We always take your safety in mind and want to ensure you excel as efficiently as possible.
On Your Own
Even 10 years ago, it would be significantly more challenging learning how to ski on your own. However, thanks to various generous expert skiers and the YouTube platform, you can now do so from the comfort of your own home. Of course, nothing replaces actual practice out on the slopes so you'll have to make sure to physically practice what you've learned.
However, the downside here is that these videos don't talk back to you. The instructor in your video isn't going to be able to watch you and provide you with valuable feedback which is crucial to learning proper form to minimize injury and also help excel at a more rapid rate.
Easily put, it's not impossible at all to learn how to ski on your own. People have definitely pulled off greater feats. However, you should plan on this route taking you much longer and maybe even cost you more injuries or pain.
Learning with Friends
Chances are, you're probably not going to head up to a ski resort your first time yourself. If you do, then you're probably an incredibly brave and independent person. As the majority of people feel more comfortable going up with a group of friends or family members, there's a good chance that someone in said group already knows how to ski.
If they offer to show you the basics, then you're in a great position as you won't have to pay for lessons but will still know what you should be doing – more or less. This is the way many people before us have learned. After all, the first skiers obviously weren't able to go to a ski resort and simply sign up for lessons!
The benefit of learning from friends is that you'll be able to communicate effectively where there's a less likely chance of you misunderstanding or getting frustrated. Not only that, but they may show you tips and tricks that a ski instructor would not have in their lesson plan.
Taking Formal Ski Lessons
We absolutely recommend that you take formal ski lessons. The ski instructors out there have received years of training and have years of experience on top of that. This makes them the ideal teachers for someone who has zero or very little experience. They're not only skilled themselves, but also know how to effectively teach these skills to others.
Just keep in mind that all ski instructors vary a bit, especially in personality. We do suggest that you attend lessons with a reputable ski school as they've gained their reputation from greatly skilled employees.
Your instructor will teach you the basics, let you get familiar with your ski equipment, how to stop, turn, get on and off ski lifts, and more. Their number one priority is keeping you safe – as yours should be as well. They will also show you the way to respect the slopes and your fellow skiers, keeping proper etiquette.
How Many Ski Lessons Should You Take?
That's not really a black-and-white answer, as this depends on your individual goals and budget. For many, they take as many lessons as they can feasibly afford. Others take ski lessons until they feel they don't really need them anymore or would like to branch out onto their own and develop their individual style.
However, we do recommend getting at least 5 or so lessons to really benefit from them. These are skills you'll likely never forget too, so if you go the 5 lessons and then leave off until the next season. Oftentimes you can go with a group of 3 or more friends who also want to learn and get discounted lessons. This can make lessons more fun and effective as you'll encourage each other to continue practicing.
Summary
Now that you know a bit more about whether or not you should go skiing without ski lessons, do you know how you'd like to proceed? We know not everyone has the budget for it, but we highly recommend taking at least a few lessons to get acquainted with the mountain, gear, and the basics of skiing. They can make clothing recommendations of what ski jacket to get, comfortable ski boots and of course a helmet!
We hope our guide has helped you make your decision. Skiing is an incredible sport and we know you won't regret it. Thanks for tuning in, and we'll see you again shortly!
Notice:
OutsidePursuits.com is a participant in the Amazon Services LLC Associates Program, an affiliate advertising program. OutsidePursuits.com earns fees from products sold through qualifying purchases by linking to Amazon.com. Amazon offers a commission on products sold through their affiliate links.