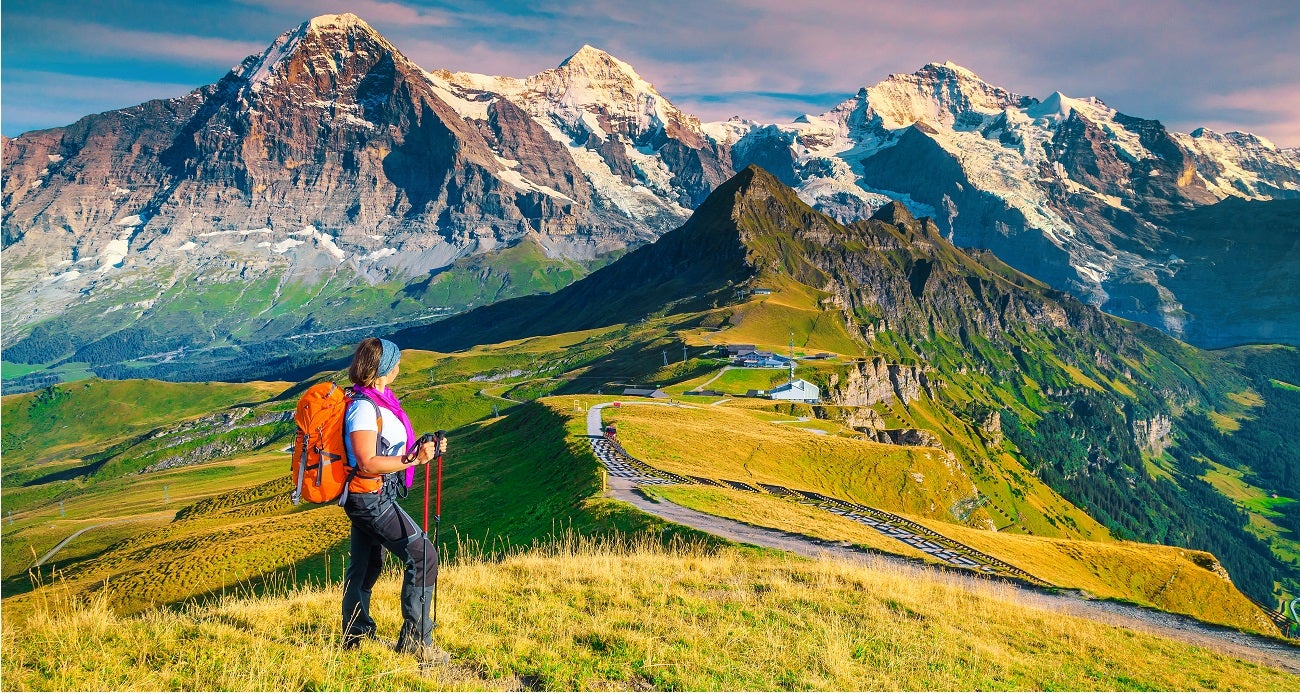 Our Editors independently research, test, and rate what we feel are the best products. We use affiliate links and may receive a small commission on purchases.
It's almost summertime, which means you and your family may want to embark on a hike or two. If you plan to hit a local trail, you may not need to worry about your outfit so much.
That said, whether you want to walk a mile or 10, it's always essential to wear and bring the right gear. This way, you can stay safe and prepared.
Take a look at these tips on how to dress for your next adventure.
Consider These Factors Beforehand
In theory, you could leave the house in a t-shirt and yoga pants. Many hikes don't require special equipment – as long as you have a sturdy pair of hiking shoes and hydration backpack or water bottel, you won't run into any problems.
At the same time, a casual outfit won't protect you from the vibrant Arizona sun on a five-mile trek through the desert. Every location differs from the next – and so does the climate.
Therefore, how you prepare for your hike depends on a few factors. You'll want to consider:
The area's predicted weather forecast for that day.
The potential health hazards, like harmful animals or risky conditions.
The trail's terrain, as well as its completion time.
The number of people who plan to participate.
These variables won't be the same for everyone. After you think about these points, you can make a more informed decision about what to take. Even when you plan to only venture out for an hour, preparation matters – always research and plan before you leave.
Here are some points to think about when it comes time to gear up.
1. Strive for Function Over Fashion
Many first-time hikers prioritize looks over form when they set out for a trip. No one ever wants their shirts or pants to look baggy or boxy, but it's necessary to sacrifice some looks for the sake of your hike.
You don't want to feel uncomfortable or overheated an hour into the excursion. Still, you may be able to wear your favorite leisure set – so long as it's the correct material.
The most seasoned outdoor enthusiasts know that cotton can be the worst fabric for a hike. It can't regulate your body's temperature, so when you sweat, those moisture particles stick to your skin.
If the sky opens up and you're only halfway back, you'll become extremely cold – and possibly sick. Always choose a breathable cloth, such as polyester, even if it's not the most fashionable option. Ideally bring a packable rain jacket.
2. Remember Your Body Type
Everyone's body has a different shape. Maybe you have a broad chest or ample torso, or your hips are slightly wider than your shoulders. In any case, it's up to you to determine your type and take it into consideration.
This way, you can dress more adequately for your body. For example, if a shorter man wants to avoid a shapeless look, he should wear slim-fit bottoms with rolled cuffs.
When you're outdoors, it's essential to choose an outfit that compliments your body type. While this step can help your appearance, it's also important from a comfort standpoint. A shirt that doesn't fit correctly can cause problems later on. Try to choose clothes that allow enough room for movement, but don't hinder your activity.
3. Think About Accessories
For most hikes, you'll need to bring a few accessories with you. These items may vary on those initial factors, like temperature and terrain, but there's some necessary equipment for every excursion. You'll always want to wear a protective hat, like a baseball cap, to protect your face from the sun. Consider a wool beanie instead when you plan to hike in colder weather.
Be sure to pack a map, flashlight, multi-tool and firestarter. You should also take a pair of sunglasses, as well as extra socks and sunscreen. Use a small backpack to transport these items. Additionally, you shouldn't forget a jacket, even if the weather seems bright and sunny. You never know when you'll need to use any of your gear – and it's best to be safe than sorry.
4. Prioritize All Layers Equally
On the surface, it's easy to think your shirt and pants matter most. While those articles can make or break a hike, so can your undergarments. The layers closest to your skin can feel even more uncomfortable than those outer pieces. Make sure to consider socks, bras and underwear as you put together an outfit. Like your shirt and pants, all undergarments should be breathable and flexible.
For women, these particular pieces can chafe against the skin – and that's not pleasant, ever. Choose undergarments that feature nylon or Lycra so that you can move around freely. When you embark on a multi-day hike, you can wash these articles and watch them dry quickly.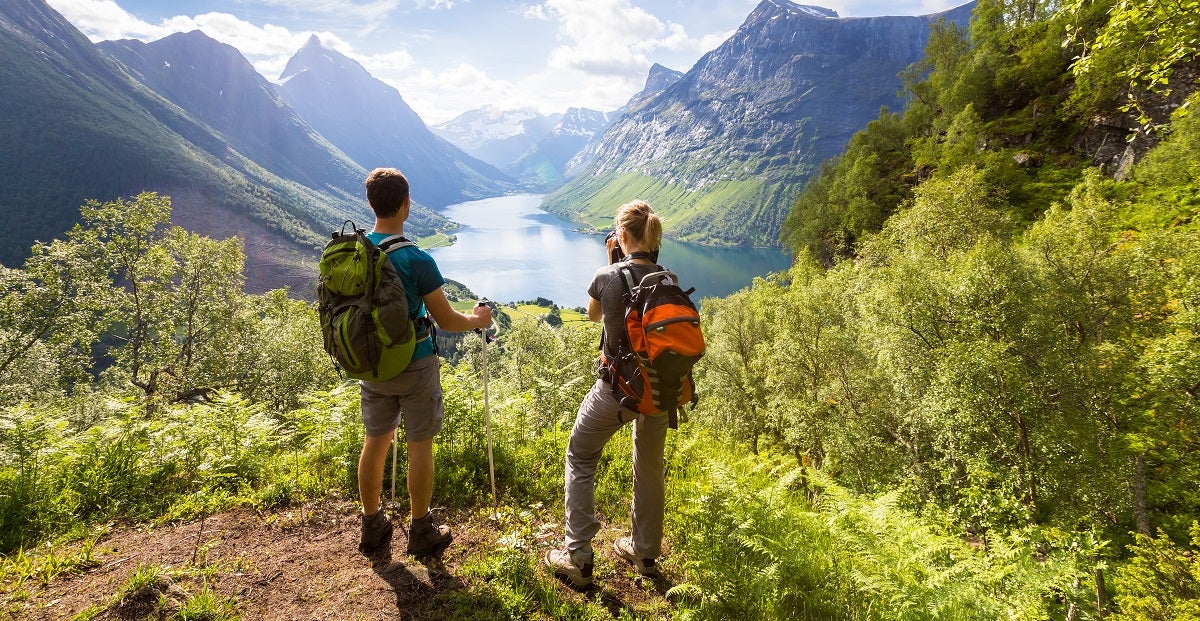 5. Wear More Than Necessary
Even if you plan to walk around the Grand Canyon when it's 90 degrees outside, it's always best to bring more clothes than necessary. This way, you're always prepared for a sudden weather change.
Plus, you can be there when someone with you needs extra protection from the elements. For the most part, hikes go as planned, especially when you do a little work beforehand. That said, you need to expect the unexpected.
When you dress with specific layers, you can take off and put on articles as you please. You won't feel overheated when it's too warm, but you can avoid the cold.
Most outdoor clothes can fit inside smaller bags, so they're easy to take along on lengthy hikes. You shouldn't pack a parka when you know it won't snow, but a lightweight sweater doesn't hurt!
6. Pick Shoes Wisely
You may think you need to splurge on a set of hiking boots. Sometimes, a sturdy pair with a strong grip can help you navigate more strenuous paths, so they're worth the cash.
For the most part, though, you should be able to wear your trusty sneakers. As long as they offer support and traction, you should be able to walk a mostly maintained path without issue.
If you plan to venture up a mountain or through a rocky pass, you'll need to grab those hiking boots. A properly made pair can make a difference between your success on the hike and how you feel after it's over.
Most hiking boots allow for shock absorption, which helps when you need to carry a backpack. Plus, these shoes tend to hold up better when you need to walk through mud or water.
Be sure to consider the details of your hike before you settle on a specific pair. As always, the more you prepare, the better.
Use These Tricks for Your Next Adventure
Before you embark on your next excursion, be sure that you're ready. The right outfit can make a huge difference, so consider these suggestions as you plan. Once you're out on the trail, you'll thank yourself.
Notice:
OutsidePursuits.com is a participant in the Amazon Services LLC Associates Program, an affiliate advertising program. OutsidePursuits.com earns fees from products sold through qualifying purchases by linking to Amazon.com. Amazon offers a commission on products sold through their affiliate links.