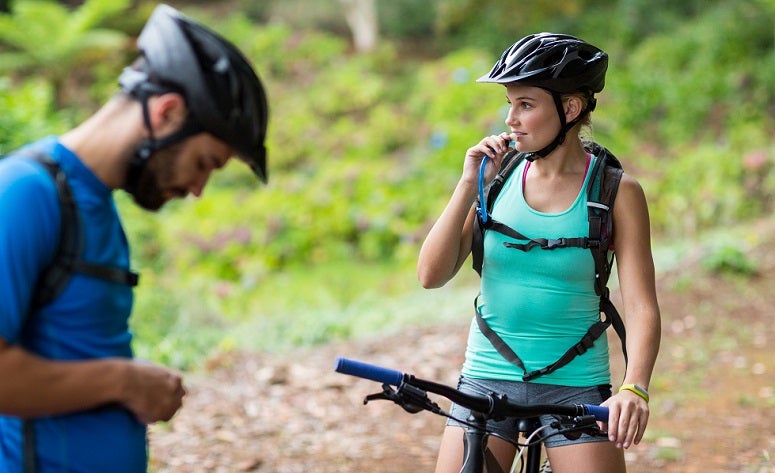 Hydration packs stand apart from the crowd by including dedicated space for a water bladder which might be for general use or more specific like running.
Most dedicated hydration packs are small day packs or athletic packs for biking, skiing, snowboarding or running where water is a priority.
While it is possible to find the best hydration packs in sizes ranging up to expedition backpacks in the 70L – 90L size range, we'll focus primarily on smaller packs.
When considering a hydration backpack you'll first want to identify what activities you'll primarily use the bag for.
For more of my top gear recommendations, have a look through these popular Outside Pursuits guide links: Hiking Backpacks, Travel Backpacks, Solar Chargers.
Quick Answer: The 7 Best Hydration Packs For 2018
So now that we have that out of way, lets take a quick look at the top rated hydration packs, full reviews and our buying guide is below.
Best Hydration Packs
| | Camelbak Caper 16 Ski Hydration Pack | Platypus Duthie A.M. 15 | CamelBak Rogue Hydration Pack |
| --- | --- | --- | --- |
| | | | |
| Best For: | Skiing/Snowboarding | Hiking, Kayaking, Backpacking and Paddleboarding | Biking, Walking, Kayaking, Paddleboarding |
| Water Capacity: | 3 Liters | 3 Liters | 2 Liters |
| Storage: | 11 Liters | 12 Liters | 2.5 Liters |
| Features: | Insulation to prevent the bladder and water lines from freezing | Magnetic hose retention | Breathable air mesh back panel |
| | | | |
Hydration Bladder Reviews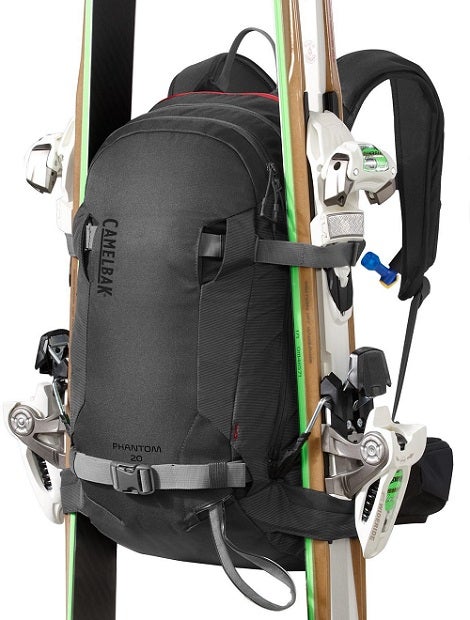 The Caper is similar to the below Phantom with the largest difference being the smaller pack size. The Caper has 11 liters of storage vs the Phantoms 17 liters.
The Caper is more suited more designed for skiers in my opinion as the loops are designed better for carrying skis vs a snowboard. The Caper has a 3 liter hydration bladder with the "Therminator" harness that keeps the hose and bladder from freezing up in subzero temperatures.
While being smaller than the Phantom, it still has plenty of storage for your helmet, avalanche probe, snacks and/or lunch plus a nice fleece lined pocked for your goggles.
The Caper is not so large however that it's not uncomfortable to wear on the ski lift. The smaller size also means it should fit in your ski or snowboard bag so you wont have to carry in your suitcase for traveling.
The Caper also has Camelbaks lifetime warranty and is probably the best hydration pack for skiing at a very reasonable price.
---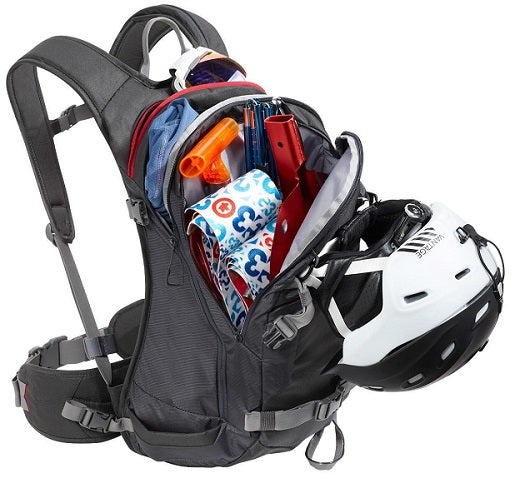 If your looking for a hydration backpack for snowboarding the Phantom is without a doubt one of the better choices. The Phantom has 20 liter of total storage with a 3 liter hydration bladder.
The carry straps are designed to not only carry your snowboard (or skis) but a helmet, avalanche beacon, goggles, pretty much all the gear you will need for a day of boarding or skiing.
What makes it the ideal hydration pack for winter sports is the fact that it has the "Therminator" harness system that insulates the hose and bladder from freezing.
One really nice touch of the Camelbak Phantom, is the zippers that were made to be opened wearing gloves. Sounds like a small thing, but believe me you will appreciate this feature!
The lifetime warranty and features make this the best hydration pack for snowboarding you can buy.
---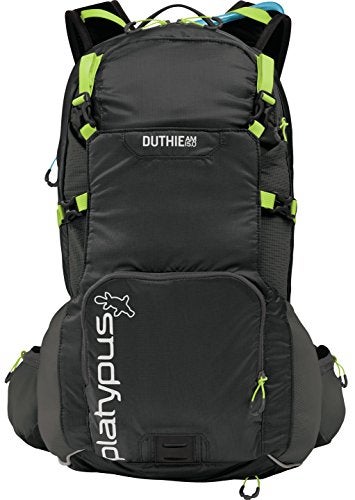 This hydration backpack comes prepared with the top-zip Platypus 3L hydration bladder and 12L of storage space for day hikes. This is the largest capacity hydration pack we'll review here.
Like many of the Platypus hydration packs, this pack is a great solution for general commuters or weekend hikers looking to bag a few trails.
With several hose routing options available, you'll be able to dial the pack in to fit your needs without much trouble at all.
Video: Overview of the Platypus Duthie.
The hiking water backpack is designed to carry everything from helmets to sleeping pads with room to spare.
One of my favorite features is the padded hip belt with integrated pockets – one of the handiest features on any pack! I would say this is the best hydration pack for hiking or backpacking.
---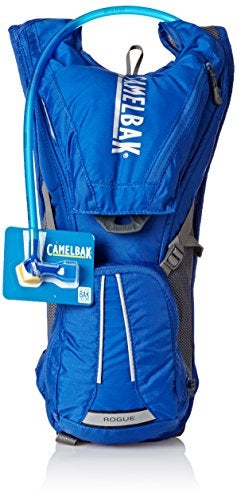 This ultra slim and trim hydration pack is made for biking and that actually matters due to the design and styling. With no hip belt, this pack would be very likely to flop around on a runner but for biking, the hip belt is unnecessary and would only impede pedaling.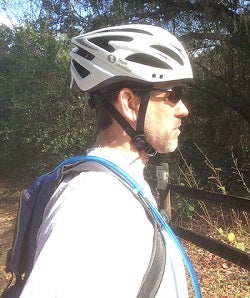 This is and excellent MTB hydration pack, it gives you 2 Liters of water, plenty for a several hour ride.
The hydration bladder can be secured using compression straps and the integrated holding power of mesh expansion panels.
Reflective piping on the back of the bag keeps bike riders visible in the evenings, too.
This camelbak hydration pack is perfect for bike riding, half day hikes, kayaking and paddle boarding.
This is not an insulated hydration pack, so being I like cold water, I fill it a 1/3 to a 1/4 full, then freeze the water. This keeps the water cold for hours! You could also throw some ice cubes in it…
There several zippered pockets that are plenty big enough to hold your keys, wallet, phone, some energy bars and even a packable rain jacket, like the Marmot Precip.
The CamelBak Rogue is the best hydration pack for mountain biking or road bike cycling.
---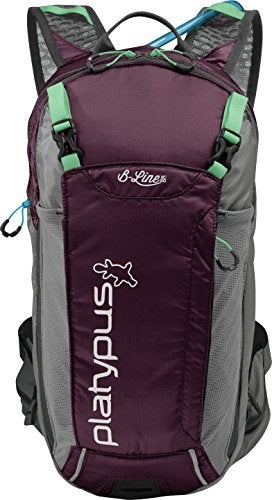 One cool feature on this water backpack is the magnetic hose retention system for easy release and storage of the hose system. Quick access hip belt pockets for keys, snacks, or energy gel are always a welcome addition and this pack delivers.
A small amount of internal storage and room to strap bulky gear to the outside make this a good hydration bladder for specific needs.
5L of storage and 3L top-zip hydration bag create the core of what this bag is all about. Mesh shoulder straps and a highly adjustable sternum strap are made to work with a wide range of female body sizes.
With a dedicated external helmet pocket, this bag might be the perfect minimal commuter bag for the female bicyclist.
Consider using the external pockets for bulky layers if you're not the helmet type.
This may be the best hydration pack for women with it's versatility.
---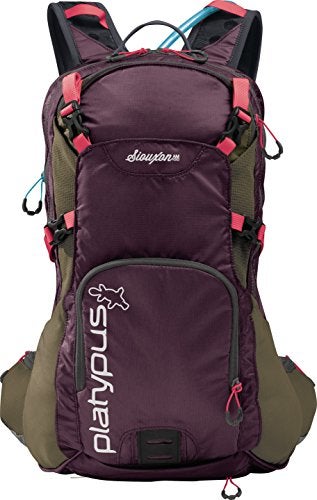 This is a great hybrid bag that is small enough to be taken on a hike, jog, or ride yet large enough to pass as an everyday carry type of bag.
7L of pack space and a 3L top-zip hydration bladder mean you won't be needing to fill up very often and there's just enough room for a change of running clothes at the office.
It has a dedicated micro fleece sunglasses pocket, carrying space for pads and helmets, and various attachment points make for a great all around bag.
If you bike riding there is plenty of space to organize your riding essentials, this hydration pack also features Platypus's "FloatAir" back panel so can stay dry and comfortable all day.
If you're looking for the best hydration bladder with an all-around attitude, this is probably your best pick.
---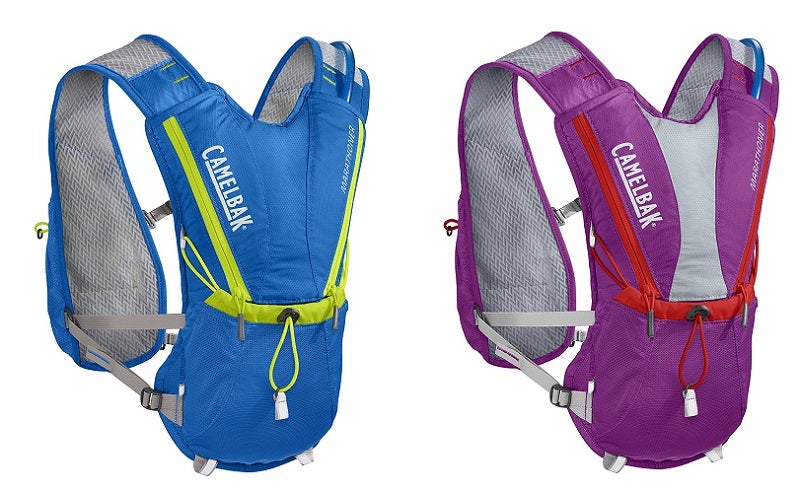 This Camelback water pack is an excellent solution for runners looking to acquire a balanced, refined and streamlined running hydration pack made specifically for long distance runs.
The pack is designed specifically for long runs with a 2L water capacity and room for an extra layer, gloves, hat, keys and maybe some suntan lotion.
The harness system is highly adjustable, features tons of easy access front pockets for getting to your nutrition without stopping, and overall shows a low profile.
On the front, you'll find space for two extra water bottles, energy gels, and a phone pocket.
Two front sternum straps help lock the pack down to minimize movement while running.
In my opinion this is the best running backpack.
---
Hydration Pack Comparison Table
How to Choose the Best Hydration Pack
Runners may want a vest-type model with space for extra water bottles on the front of the pack. Hikers and those seeking an everyday type bag will want to find a larger volume pack for a wider range of options.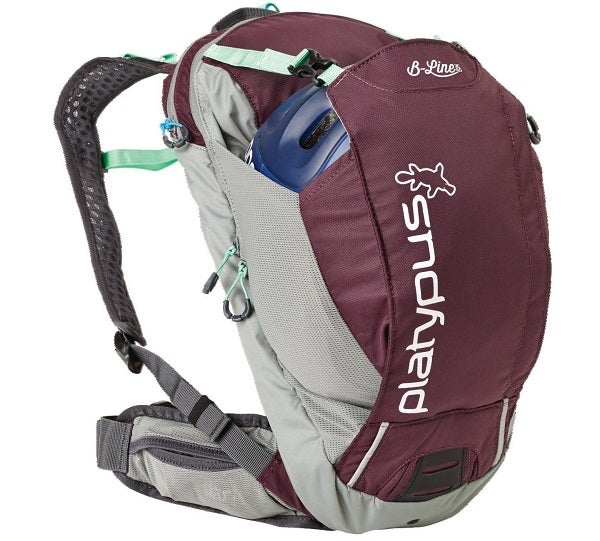 Fitment and Stability
Without a doubt one of the biggest drawbacks to hydration packs for athletic pursuits is their tendency to jostle about while running, jogging, or maneuvering. Most hydration bladders are slim, trim, and streamlined when compared to their larger hiking counterparts.
That being said, however, the weight of several liters of water moving on your back during the motions of running can become tiring, irritating, and abrasive.
Make sure when ordering a hydration pack that the pack is designed to fit your intended sport appropriately. Running hydration packs should fit snugly to minimize bounce.

Balance
Having a large amount of dense water on your back can create a huge imbalance for many athletes. Some hydration backpacks feature front hip belt pockets or sternum strap add-ons.
These packs may be an advantage for some as the extra frontal storage space creates opportunities to balance your load by carrying weight on the front of the pack as well as the back.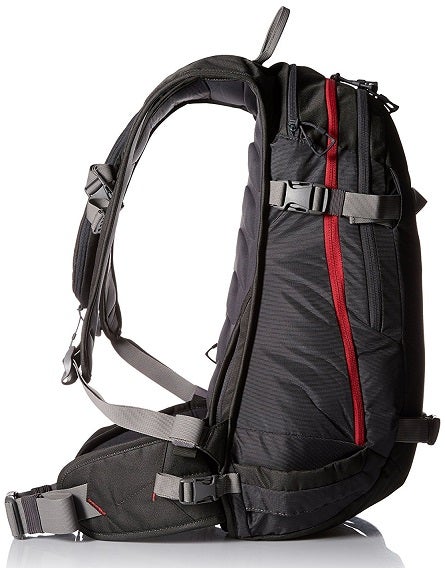 Compatibility
When choosing a hydration bladder, it's not entirely necessary to purchase a total unit. What do I mean by that? Most hydration bladders can be used in any pack so long as they meet the size requirements of the bag.
So, a 5L hydration bladder will fit a 5L compatible hydration pack regardless of the brand and model.
It's also really convenient that Platypus hydration tubes are cross compatible with Camelback hydration tubes so the two can easily be switched out.

Cleaning
If the hydration pack you're choosing comes with its own bladder, you'll need to think about cleaning. When choosing a hydration bladder, it's easy to forget that you'll have to eventually clean the thing. This can be a huge pain in the butt if your bladder is oddly shaped or has a small aperture.
Without a doubt, the easiest to clean are zip top bladders where the entire body of the bladder can be accessed by a large top opening. This is where Camelbak water backpacks excel, they all have a large screw top opening.
To make things simple, in this case it makes a lot of sense to buy a specialized cleaning kit from the manufacturer and be sure to follow the manufacturer recommended cleaning procedures.
If you happen to forget and store your pack with the hydration bladder still full of water, be sure to thoroughly cleaning it out before drinking from it again.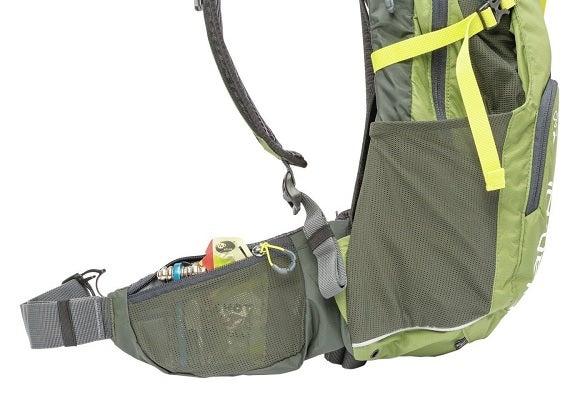 Insulation
If you're planning to use your hydration pack in extreme weather such as deep winter for skiing or snowboarding, you may want to consider insulation. Under very cold circumstances the bladder or hose may freeze causing damage or inability to drink from the pack. Both packs and hydration hoses can be insulated for cold weather performance.

Conclusion
If you're the type of multi-sport athlete who goes for a run before work, a quick walk on lunch break, and cycles home in the evening then you'll find great value and versatility in some of the larger hydration packs we reviewed.
For more dedicated athletes spending time putting serious miles on the bike or running marathon distances, a more streamlined and dedicated hydration pack system might be in order.
Be sure to consider your overall use and preferences before ordering a hydration pack system and consider an insulated bag and tube for winter use. If you're looking for a weekend camping bag, you'd be better served by looking for a hiking backpack with a hydration sleeve.
Most manufacturers of camping backpacks now offer hydration bladder integration as options and they'll be a great choice for those longer trips.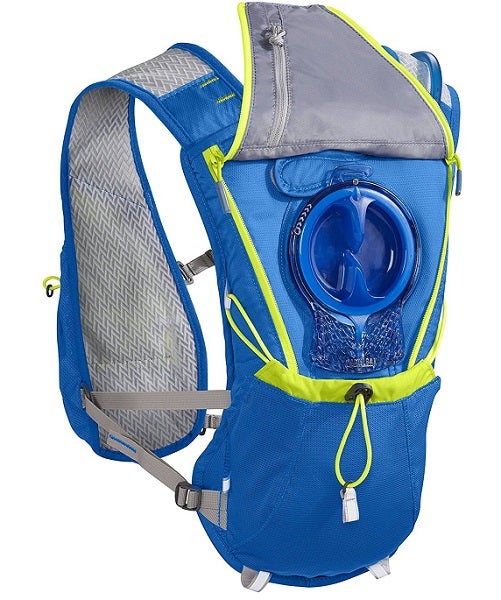 ---
I hope this guide was helpful for finding the best hydration pack to fit your needs. If you want to comment or recommend a pack I didn't include, please use my contact form to get in touch.
Have fun and be safe out there!
Notice: Outside Pursuits is a participant in the Amazon Services LLC Associates Program, an affiliate advertising program to provide a means for sites to earn advertising fees sold through by advertising and linking to Amazon.com. Amazon offers a small commission on products sold through their affiliate links. Each of your purchases via our Amazon affiliate links supports our efforts to bring you the best possible product reviews at no additional cost to you. We appreciate your support here at OutsidePursuits.com