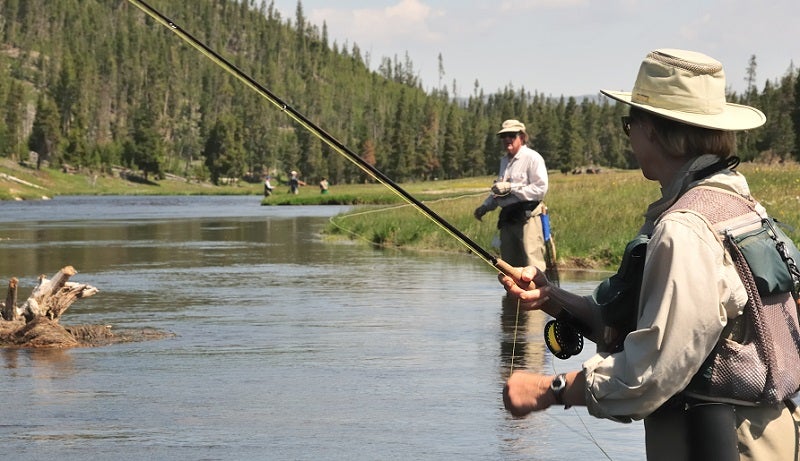 Our Editors independently research, test, and rate what we feel are the best products. We use affiliate links and may receive a small commission on purchases.
I've always been hyper aware of my skin on hot summer days. I'm one of those people that burns like a lobster after a few hours of fishing in the summer sun.
So, what's to be done?
Wear a long sleeve, lightweight shirt. Check. Wear a wide brim fishing hat. Check. Keep that sunscreen close by. Check.
In this article I'm going to help you learn how to find and select the best fishing hats available today. Sure, you can use any old beat up baseball cap for fishing, and sometimes that's great.
But when the weather turns unrelentingly sunny, or the rain pelts down in sheets you might want a top rated fishing hat that can stand on its own.
Best Hiking Hats
| | Sunday Afternoons Adventure Hat | DDyoutdoor Sun Protection Fishing Cap | Columbia Sportswear Bora Bora Booney Hat |
| --- | --- | --- | --- |
| | | | |
| | | | |
| Material: | Polyester/Nylon | Nylon | Nylon |
| Waterproof: | Yes | No | No |
| Features: | Closed cell foam brim allows hat to float, 7.5" veil protects your neck | Removable flaps with mesh side panels | Mesh vent panels with Omni-Wick™ sweatband |
| | | | |
For more of my hiking gear recommendations, have a look through these popular Outside Pursuits guide links: Hiking Shirts, Hiking Shorts, Hiking Pants.
Quick Answer: The 5 Best Fishing & Hiking Hats For 2021
Together we'll figure out what makes a good sun protection hat, and what to avoid. Now let's take a closer look at a few of the best and most popular fishing hats available today!
---
Hiking Hat Reviews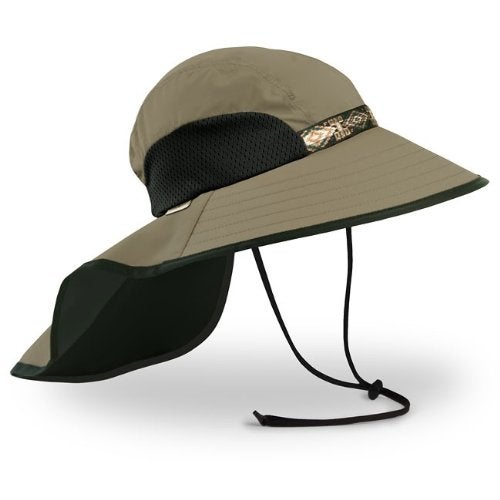 Sunday Afternoons Adventure Hat at a Glance
:
---
Slimmer fit than other models
Vented mesh panels
7.5″ Veil
Foam brim allows hat to float
This wide brim sun hat is made to fit slim, look sleek, and get the job done while keeping you cool. The addition of the 7.5 inch veil on the back gives complete protection for your nexk.
There's nothing particularly attractive about mesh paneling for vents. Frankly, it can look gaudy.
So Sunday Afternoon opted for thin, stretchy side panels that are just as cool and ventilated while still looking sleek.
The brim of the hat is made of a rigid and tough closed cell foam. That makes it durable yet flexible. On top of that, it also makes the hat float.
So if you forget to strap it down and it takes off into the lake on a breeze, you can go retrieve it.
Sunday Afternoons even went so far as to make sure that the exterior of the hat is a cool, sun reflecting light color. Yet the underside of the brim is a dark absorbing color which eases eye fatigue.
Best For: Someone who wants the the best hiking hat that is also perfect for fishing, or the beach!

---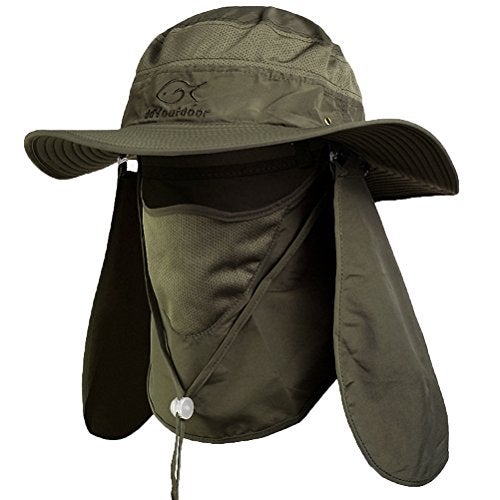 DDyoutdoor Outdoor Sun Protection Cap at a Glance
:
---
5 colors available
Side ventilation
Chin strap
Removable sun skirt
With tons of positive user feedback, a versatile design, and several options of color that should suit anyone's taste this hat takes first place.
Did I mention that it also happens to be one of the most affordable fishing hats on our list?
There's no denying that this hat has every available option ready to go. When totally assembled the entire hat features almost every possible option we mentioned in the "how to choose" section.
There's a removable sun skirt for the back of your neck as well as an optional sun skirt that covers your face, nose, and mouth.
It's made from light enough fabric that it's unobtrusive as well.
There's a chin strap for retention on windy days because the full circumference wide brim is prone to picking up gusts. But the fitment can be adjusted with an elastic shock cord in the back.
Overall there's everything you could possible want for optional features at a price that's hard to argue.
Best For: People who are active outdoors and want the best sun protection hat at a price you can't argue with.

---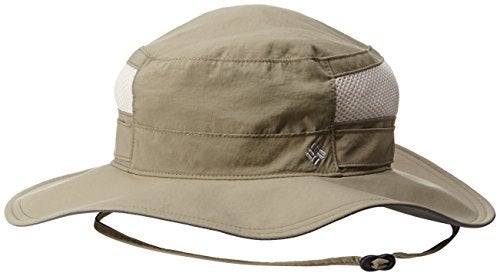 Columbia Sportswear Bora Bora Booney Sun Hat at a Glance
:
---
7 colors available
Adjustable circumference
Chin strap
Side ventilation
If you're looking for a wide brim sun hat but don't want all the gawdy sun skirts, the Bora Bora Booney II might be your top pick.
While there are other sun hats on our list, it's hard to beat Columbia's quality for the price.
On this hat Columbia has included one of the more generous mesh vent panels of any hat on our list. Only the front of the hat lacks ventilation.
Overall the design and construction is minimalistic without undue aesthetic changes. The brim is made from a flat, single color.
At the back of the hat is an elastic shock cord adjustment for circumference.
It is a one size fits all hat, so you should be comfortable as long as your head is reasonably within the sizing specified by Columbia.
The hat is 100% nylon which is very durable, and it features an internal sweat band that helps to catch and wick away sweat so it doesn't drip in your eyes while you're landing a fish.
Best For: Those who want a multi use wide brim hat that is one of the best sun hats for travel, fishing or the beach.

---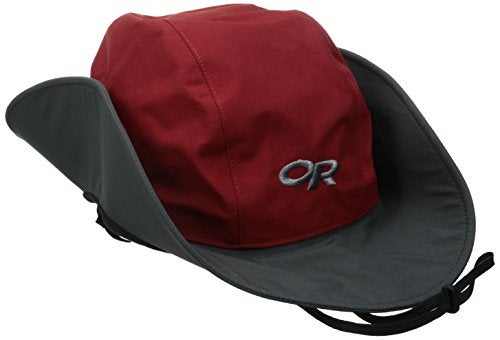 Outdoor Research Seattle Sombrero Hat at a Glance
:
---
Waterproof design
Adjustable brim
16 colors available!
Next up is the Outdoor Research Seattle Sombrero Hat. This hat earns its name by being the only waterproof wide brim hat on our list.
This hat should earn an award simply for the number of available colors you can pick from.
There are a total of 16 color options right now and that beats every other hat on our list. Making the hat look like your own is important, right!?
Outdoor Research has always been on of my favorite outdoor hat brands. They pay attention to details and quality. That's why this waterproof hat earns a place on our list.
Despite the higher price, it's the only place to turn if you want to fish or hike in the rain without water trickling down your neck all day.
It's true, you'll get wet if you spend all day standing in the rain. No matter how good your gear is.
But having a waterproof hat keeps the rain off your glasses, face, and away from dripping down the neckline of your clothes a little longer.
Best For: Locations where you plan to fish or hike in the rain frequently (such as Seattle).

---
YINGEE Outdoor Fishing Hat at a Glance
:
---
Baseball cap style
Removable sun skirts
5 colors available
Sick of all the sun hat talk? Looking for something that's more like the cool, calm, and collect style of a baseball cap? Look no further.
We don't always want to rock a silly looking sun hat, so sometimes it's nice to have a baseball style cap with the option for sun protection.
Without the sun skirt attached it's essentially a nylon baseball cap with generous mesh ventilation on both sides.
When it's particularly sunny and hot, you can snap on the sun skirt which wraps all the way up past your ears.
There's also the available frontal sun skirt which covers neck, nose, and mouth. There's plenty of mesh ventilation there so you can breath easily without worrying about sunburn from water reflection (which is a very real concern).
I like that the hat, including the bill, has been designed to be foldable. You can literally fold the hat in half, stuff it in your purse or bag, and go.
Best For: Anglers who want the best packable sun hat with full protection that can be removed.
---
How to Choose the Best Hiking Hat
There are several factors at play when picking out a fishing hat. Everything from practical to aesthetic matters, so let's find out what's what.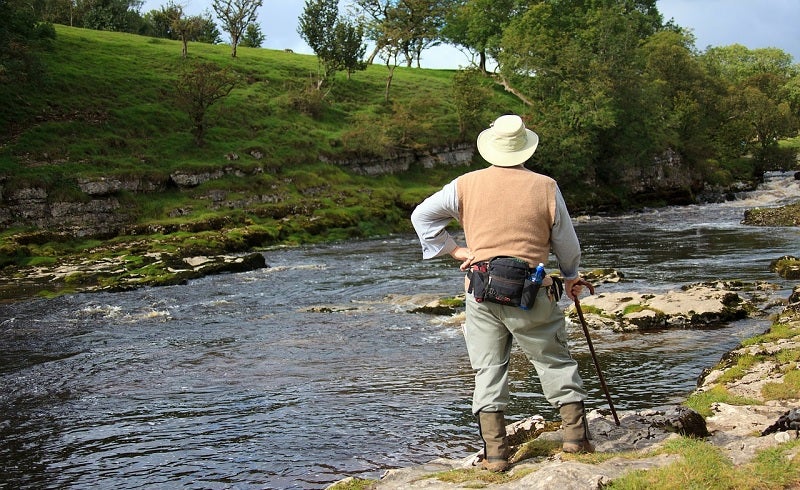 The Cool Factor
Alright, let's get this one out of the way right off the bat. There's a cool factor at play with hats.
Hats seem to always be a key fashion statement and the baseball cap and flat brim remain two of the most popular. The cool factor is definitely there.
On the other side of the spectrum we have the wide brim bucket hat, straw sun hats, and other oddities that may be more functional than attractive.
So what wins?
Is the cool factor more important than function? That's ultimately up to you. I personally prefer to toss "cool" out the window in favor of preventing massive sunburn and eye fatigue.
I'll go with what really works!
If you're just taking a break to cast a few lures off the end of the dock at the family cottage, an old beat up baseball cap should suffice just fine.

Types of Fishing Hats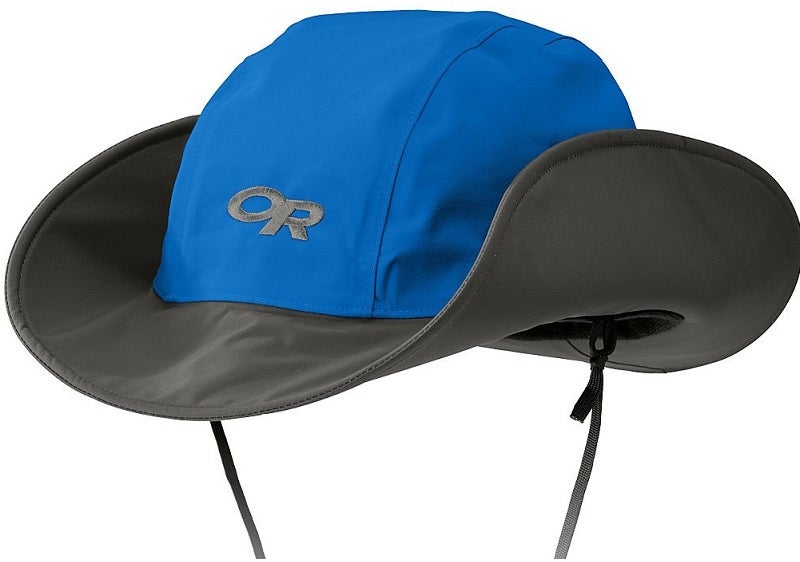 Let's just briefly go over the different categories of fishing hats that are available on the market today. Most of these are obvious but I would be remiss to write an article about the best fishing hats without describing the types of fishing hats.
Baseball cap: is the most ubiquitous style of hat on the planet. These hats need no introduction. They can be good fishing hats especially if they're made from a lightweight breathable fabric like polyester.
Boonie hat: is a military style wide brimmed hat. These are often considered one in the same with sun hats. They're a round hat with a brim running the full circumference of the hat. Boonie hats tend to have shorter brims.
Sun hats and wide brimmed hats: are similar to boonie hats. They're full circumference hats with brims that tend to extend 4-6" or more. They're designed to shade the entire face and neck.
Sun skirt hats: are just my way of including all hats that feature sun skirts. These can be just about any type of hat, but they have a thin lightweight sun skirt that hangs down over the neck. These are most commonly removable or can be folded up inside the hat when not in use.

Ventilation
The other cool factor, ventilation is important for fishing or hiking. Spending time on the water or trail in direct sun, particularly on humid warm days, makes for a hot experience. Ventilation on hats can help a ton with keeping your cool.
Ventilation panels most often come in the form of mesh fabric. These fabrics need to be soft if they're next to skin layers. Make sure to try the hat on if possible and test that the mesh doesn't have a sandpaper feel.
By far the biggest thing to watch out for with hat ventilation is sunburn. If you're bald like me, sun exposure can be dangerous and painful.
Avoid vents with the following:
Large mesh holes
Oriented near the top of the hat
With small mesh holes, air can be allowed to pass through while direct sunlight won't be harsh enough to burn after hours of fishing.
Vents located at or near the top of the hat are exposed to direct sunlight. This sunlight is the most harmful and likely to cause a sunburn.
Look for vents on the sides of the hat. These vents still allow plenty of evaporation and cooling while avoiding potential sunburn.
Adjustability
Sun protection hats come in so many different styles and designs it's impossible to summarize them all. Suffice it to say that adjustability isn't as simple as setting one size and forgetting about it.
Any angler knows that zipping across the lake on the boat leads to lost hats. The wind catches the bill of the hat, and off it goes into the water. Usually never to be seen again.
So, how can we avoid losing all these nice hats?
I prefer an adjustable hat so I can get it cinched down tight when riding, and loosen it up when fishing. Nothing is worse than a headache all day long from an overly tight hat.
There are other options, however. You can just take your hat off and tuck it on the dash or under your seat while you're moving. Or, you could go with the other method…

Retention Methods
If you're not a fan of overly tight hats, a retention strap might be your next best bet.
Yeah, I know, the wide brimmed sun hat with the dopey chin strap might be the epitome of unfashionable. However, I can attest to their function.
I've given up on trying to look cool and used the chin strap on one of my favorite Columbia sun hats more times than I can count.
It's not just for when you're riding across the lake on the boat. During windy days the last thing you want to do is have a fish on the line and be grabbing for your hat when a gale comes up.
Just use the darn chin strap, already.
For baseball caps you could use a hat clip such as this one if you want to be sure it won't get lost in the drink.

Conclusion
When it's time to pick out a fishing or hiking hat, you'll have to decide what's best. There are hats on our list with just about every type of feature you might want.
There's no wrong answer, but I can tell you from experience that you'll eventually end up using a rag or shirt as a sun skirt on a hot day. Go with a hat that has the features you need so you don't have to improvise later.
A word of advice?
Don't stick fishing lures in the waterproof Seattle Sombrero or you'll spring a leak.
How We Researched
To come up with the top fishing & hiking hats we researched a variety of sources for reviews such as REI, Bass Pro Shops, Cabelas and Backcountry along with our own personal experience.
We also consulted online magazines for product research and reviews to get as much unbiased information as we could. To help weed out fake reviews we used Fakespot.com to make sure we only looked at genuine reviews.
With so much quality gear available, we had to narrow it down based on what we felt were the best options for the price. The author, Casey Fiedler has been leading backpacking trips for over a decade in his native state of Michigan.
To help narrow down the selection he used his personal experience along with recommendations from fellow guides and outfitters.
After extensive research, we came up with our list to help you choose the right one for you.
Sources
---
I hope this guide was helpful for finding the best fishing & hiking hat to fit your needs. If you want to comment or recommend a hat I didn't include, please use my contact form to get in touch.
Notice:
OutsidePursuits.com is a participant in the Amazon Services LLC Associates Program, an affiliate advertising program. OutsidePursuits.com earns fees from products sold through qualifying purchases by linking to Amazon.com. Amazon offers a commission on products sold through their affiliate links.