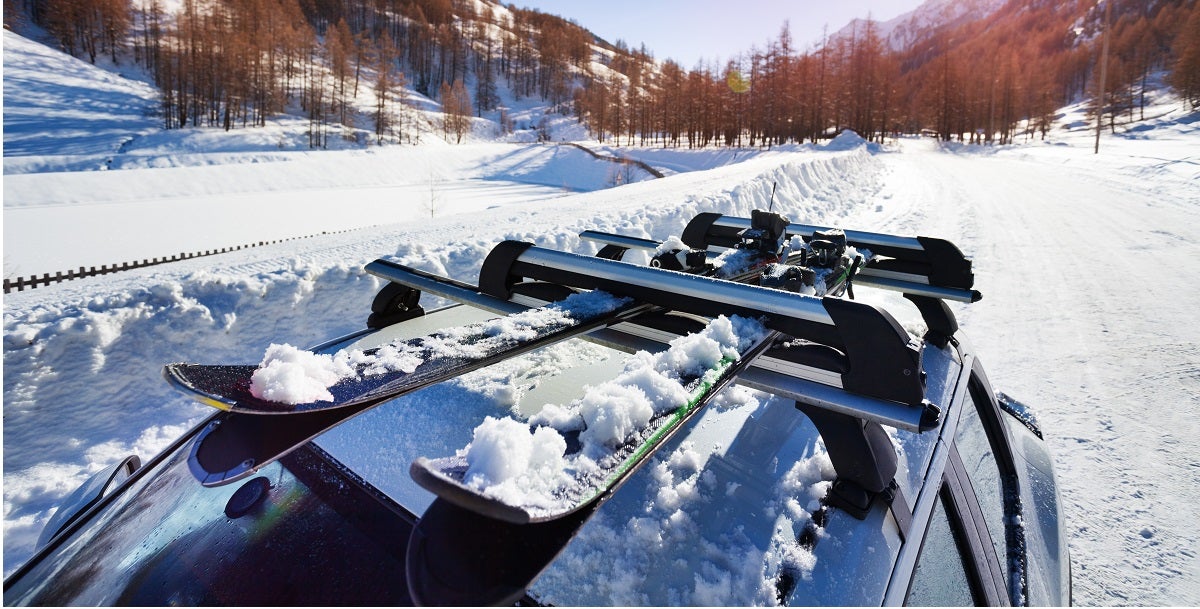 Our Editors independently research, test, and rate what we feel are the best products. We use affiliate links and may receive a small commission on purchases.
Whether you're just starting out and aren't sure how to store your skis and snowboards, or already have some experience under your belt but notice your methods aren't very effective, we're here to help you out.
When you get into the off-season you need to know these things to ensure your equipment doesn't become damaged and that you get the most use out of them as possible. So, if you're looking how to store skis and snowboards don't go anywhere because we have the best methods all right here!
The Basics
Let's first do a quick rundown of where you should not store your equipment. You do not want to store them in direct sunlight, in very cold, or in very hot conditions. You also do not want the environment to be damp at all as this can seriously start to wear down the materials, which will not only cut their life span but can also negatively affect performance.
Why let your gear wear down when all it takes is a few extra minutes to place them in a proper storage environment? It may be tempting to store your gear away under your bed, in a closet, or behind a door, but please try to avoid doing this! This is only putting them at a greater risk of damage and will also leave the susceptible to collecting dust and grime.
Cleanliness
It's not only crucial to keep your skis and boards in the right place, but also in the right state of cleanliness. Whenever you're putting them away for more than a few days, you really need to clean them up. Even though they may look clean, snow actually carries quite a bit of dust and dirt with it.
The good news is that cleaning them is pretty easy and common sense. Simply use a soft cloth and get some warm water, wiping them down on every surface. Make sure you're not scrubbing though, and wipe with a clean, dry cloth once you're done. Make sure they are completely dry before you put them away (remember what we said about damp environments).
Storage Racks
These are our preferred method of storage and honestly, can't be beat in terms of logistics, convenience, appearance, and affordability. Storage racks come in an array of different configurations, with some designed for you to store them close to the ceiling and away from view while others are meant to be mounted or stood up against a wall for you to display your equipment. If you have skis, you may even prefer freestanding designs where your skis are standing upright.
You have everything from a more industrial steel look to a more handmade wooden appearance – whatever suits your tastes best! If you have quite a few skiers/boarders in your home then there's no better alternative here. They save a ton of space and make sure your gear looks good while being safely stowed away.
Ski/Board Bags
If you travel quite regularly with your skis/board then you may want to consider getting a travel/storage bag for them. These padded bags are designed to fit your skis or snowboard safely without having to struggle with the process. They're very well-padded so even if you're traveling by plane and checking them in, you can rest assured that they'll be well protected from any bumps and abrasions.
You'll get your choice of either a soft shell or a hard shell, similar to what you'd find for guitar cases. Soft shells are going to be more affordable though offer a bit of flexibility for easier storage. Hard cases on the other hand, are much more durable and offer added protection though are more expensive and don't have any "give" to speak of.
What's cool about these bags is that even when you're not traveling and simply want a safe place to stow your skis/board on the offseason or whenever they're not in use, you can leave them in their bag. These bags will protect them from harmful UV exposure, liquids, and general exposure to the elements.
We still recommend keeping them away from the cold and moisture, but they'll likely be pretty safe even stowed in the garage if you keep them in their bag, properly zipped up. Don't forget about your boots! Store them safely in a boot bag so they are protected and ready for next season.
Ski/Snowboard Rack (for Vehicles)
Yes, we know that we've already covered ski/snowboard racks earlier up in our guide, but those are a different type of rack designed for at-home use. These, on the other hand, are made to store your equipment on a vehicle.
These roof racks also come in an array of configurations, depending on the gear you're transporting, and the style in which you'd like to keep them safe. Some racks feature an open design where your skis or boards are exposed freely to the elements, while others are a closed "box" type design that seal shut and close out any moisture or coldness. If you can, these will be the best for keeping them in tip-top condition and extending their lifespan as much as possible.
Summary
So, now that you've browsed through all the do's and do-not's of how to store your skis and snowboards do you know which method you're going to use in the future? If you can, we really recommend grabbing yourself a home storage rack or at least a bag for the off-season.
The racks of course look beautiful and are a fun way to show off your equipment while the bags are ideal if you don't care much about showing off and just want to keep them out of sight when not in use.
We hope that our guide has helped you pick the right choice for you. Thanks for tuning in, and we'll see you again shortly!
Notice:
OutsidePursuits.com is a participant in the Amazon Services LLC Associates Program, an affiliate advertising program. OutsidePursuits.com earns fees from products sold through qualifying purchases by linking to Amazon.com. Amazon offers a commission on products sold through their affiliate links.