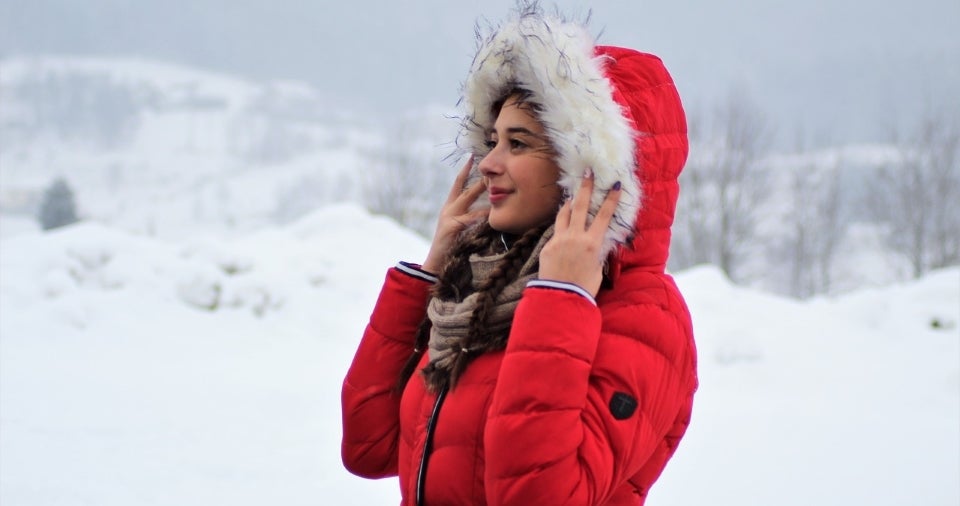 Our Editors independently research, test, and rate what we feel are the best products. We use affiliate links and may receive a small commission on purchases.
Opportunities to get explore the outdoors all over the world whether it be Quebec City, Canada, Vermont or an awe-inspiring tour to Iceland. Before you take your next big leap into a winter wonderland destination, make sure you're dressed appropriately.
Whether your next adventure takes you to the coldest places on earth, or your adventure happens at home in areas of the country with a rugged winter season, tromping through the snow, hiking up a mountain, or skiing down a slope requires the right clothing, constructed of the best material that will keep you warm, dry, and protected for as little or as long as you need it.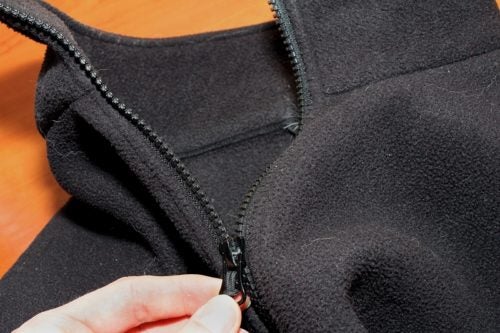 A variety of options in winter clothing materials are available, all offering their own pros and cons. Some materials have been around for centuries, keeping people warm on the coldest of days.
While other materials are newer, synthetic materials produced as a result of cold weather materials technology.
Before you purchase a pair of gloves or a pair of thermal underwear in preparation for this winter at home, or a cold vacation abroad, make sure you know the differences in cold weather material so you can decide what material type is best for your cold weather needs.
Cold weather clothing offers different levels of protection. Here is a guide of the different type of natural, synthetic, and blended fabrics that are most popular in winter clothing lines.
I. Natural Materials
#1 Merino Wool
Merino wool is a natural fabric material that comes from the Merino breed of sheep. Merino sheep are known for their fine grade of wool, which is lightweight, breathable, and never scratchy like traditional wool men and women have been decked out in for centuries. Merino sheep were first bred in Spain and then introduced in Australia in the late 18th century.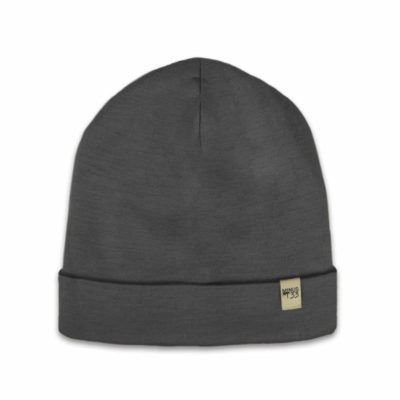 A good variety of clothing comes in Merino wool to include shirts, winter hats, sweatshirts, long underwear, undershirts, and winter socks to name a few.
Use: great base layer (undershirts, long underwear, etc.) or warm weather single layer
Merino Wool Pros
Versatile
Merino wool will keep you both cool in the summer and warm in the winter because of its natural predisposition to regulating temperature. The outer layer of the wool effectively repels water, which helps keep moisture out, While the inner layer effectively absorbs moisture, keeping your sweat away from your skin so that it can remain dry.
Holds Moisture
This particular type of wool can absorb almost a third of its weight in moisture but still feel like its dry. This particular feature is great for keeping you dry especially during physically demanding activities in cold or warm weather alike.
Bacteria don't have a chance to grow, and your damp shirt or other clothing articles will dry quickly since it won't be drenched in sweat like a normal cotton shirt would be.
Soft & Lightweight
Merino wool is surprisingly soft, given wool's reputation for being scratchy, thick, and generally all around uncomfortable. Because Merino wool thread is so fine when woven the resulting material is also very fine and soft.
Durable
The lifespan of Merino wool is much longer than other natural fibers like cotton, for instance. It can be used over and over, wrung out, washed, twisted, and stretched for years without succumbing to wear and tear.
Once the wool's lifespan has finally come to an end, you'll be happy to know because it's a natural fiber, it will biodegrade with ease.
Merino Wool Cons
High Cost
Yes it will last a long time, but Merino wool is not cheap, so choose carefully. A good Merino t-shirt, long sleeve shirt, or base layer bottoms can cost between $50 and $100. Socks will cost around $10 give or take. Accessories like hats, scarves, etc. will cost you somewhere in between.
#2 Down
Made from goose or duck plumage, which is the soft stuff underneath the feathers, down is a popular choice for cold weather insulation. Down is extremely light-weight, very lofty, and breathable.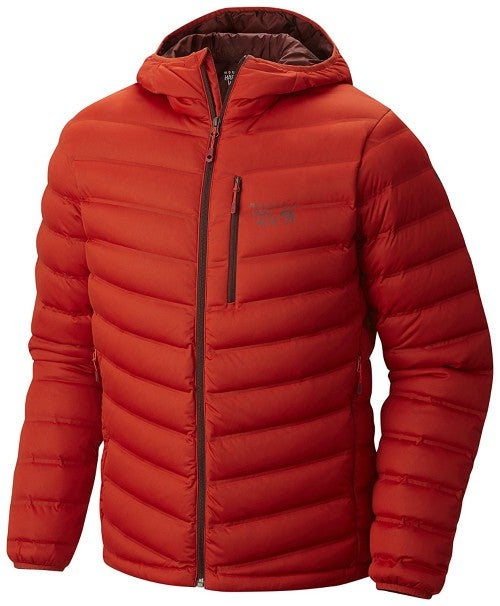 Use: Down is a popular choice for sleeping bags and jackets because of its excellent ability at retaining heat.
Down Pros
Super Lightweight & Compressible
Down has the best warmth to weight ratio. The higher the ratio, the higher quality the down. The highest quality down comes from adult geese, and provides more coverage per ounce of down.
Long Lasting
Down insulation will last a lifetime as long as you treat it right.
Down Cons
Not Water Resistant
Down loses all of its effectiveness the moment it gets wet. That's why it's a great choice for sleeping bags for tent camping. Down jackets are incredibly warm, but should not be used in wet environments unless you're using a waterproof shell.
Expensive
Down comes in different grades based on its effectiveness. The most effective grade can also be quite expensive.
#3 Cotton
Cotton is one of the most popular everyday natural fabrics worldwide. This plant-based woven fiber is used in everything from socks, underwear, shirts, undershirts, pants, canvas bags, canvas tents, etc. Cotton is very comfortable, but not very versatile.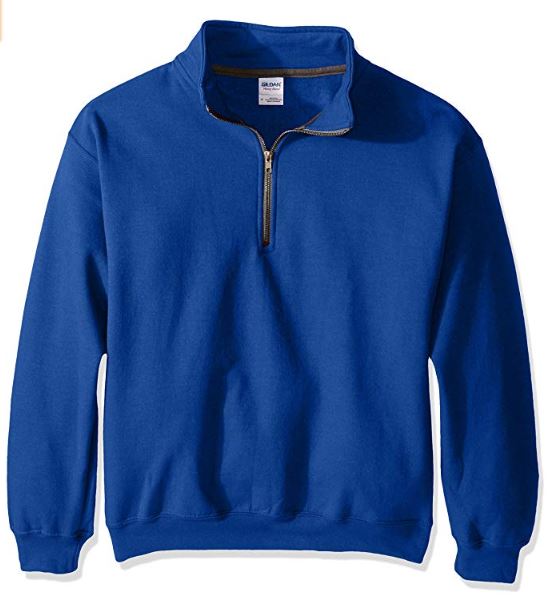 Use: As a base layer in non-moisture producing conditions only.
Cotton Pros
Comfort
Cotton can be incredibly comfortable, especially since it's a fabric that most of us are used to wearing on a daily basis.
Affordability
Since most clothing is made from cotton, it's available everywhere and at an affordable price
Cotton Cons
Absorbs Moisture
Cotton is completely ineffective at wicking away moisture. If you anticipate sweating at all in your cold weather environment, do not plan on including cotton anywhere in your layering plan. It will trap the sweat and keep that moisture close to your skin, causing your body to work harder to keep itself warm.
Not Durable
There are plenty of other options like wool or nylon that will last much longer than cotton. Cotton tends to break down after a number of washes.
II. Synthetic Materials
#1 Short-Staple Synthetic Insulation
Short-staple synthetic insulation is comprised of a large bulk of short synthetic fibers (2 inches long or less) that connect into each other in a tight weave to form insulation layers. It's a very compressible material because the fibers are so short. It's also great material for ski and snowboard travel bags.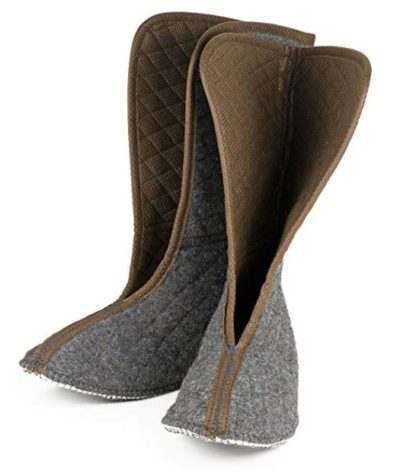 Thinsulate is a type of short-staple synthetic insulating material made from polypropylene microfibers, and developed by 3M Corporation back in the 1970's. This material comes in weights of 40, 70, 100, and 150 grams from which to choose depending on the severity of your cold weather environment.
Primaloft is another example of a short staple insulation, which was developed for the U.S. Army in the 1980's. Its use become popular in the 1990's after the materially started being commercially used in L.L. Beans insulated outdoor wear.
Use: It's a popular thermal lining material used in winter gear such as jackets, boots, and gloves.
Short-Staple Synthetic Insulation Pros
Thin
As demonstrated by its name, Thinsulate is much thinner than traditional insulation, allowing your boots, gloves, hats, or jackets to keep you warm without as much bulk as more traditional insulation methods such as down. Thinner material means you'll be able to move around more easily and your clothes will take up far less room in your suitcase.
High Heat Retention
Thinsulate and similarly designed fibers are much denser than regular polyester. This means heat is much less likely to escape, and cold air has a harder time penetrating the fabric.
Breathable
It's also very breathable, which helps with moisture build-up. The microfibers help to retain heat, but are breathable enough to allow moisture to escape so that it does not build up on your skin.
Inexpensive
Thinsulate and other synthetic thermal materials tend to be less expensive than traditional insulation composed of down.
Dries Quickly
Thinsulate is generally water resistant. And, when it does get wet, it dries much more quickly than down. Even when wet, Thinsulate still does pretty well at keeping warmth in.
Short Staple Synthetic Insulation Cons
Heavy
Although Thinsulate is thin, it and other synthetic fill materials can be heavier than natural down based insulation, creating more bulk in your suitcase. Also good material for stroa
Durability
Thinsulate and other synthetic insulation often do not last as long as down, forming insulation gaps, losing its heat retention efficiency.
#2 Gore-Tex
Gore-Tex is a very popular fabric membrane used to enhance the weatherproof capabilities of the fabric to which it's bonded. Gore-Tex came about after the technology behind the design was developed in 1969 quite by accident. Engineers discovered they could make a thin breathable, but water resistant material when polytetrafluoroethylene was quickly heated up and stretched.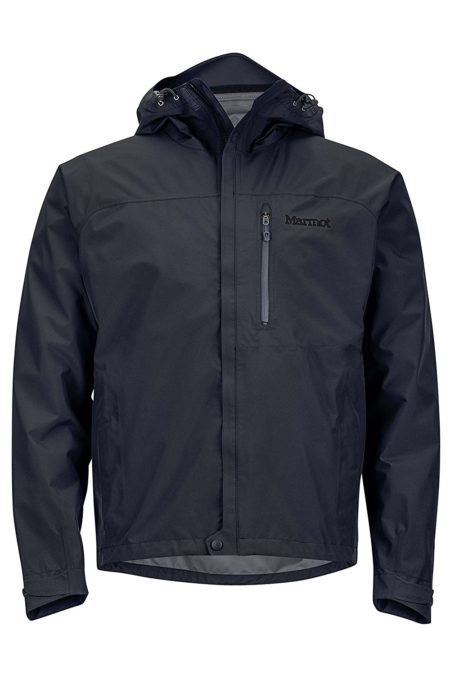 Use: In the world of cold weather clothing, Gore-Tex is used as a waterproof and windproof membrane in many rain jackets and as coat outer shells, shoes, boots, heated gloves, winter gloves and pants.
Gore-Tex Pros
Waterproof
Gore-Tex is waterproof. The material it bonds to may not be, however. So a special coating is applied to the outer material to make the entire garment waterproof.
Breathable
While Gore-Tex is waterproof, it is also breathable. The 9 million pores per square inch in the material are large enough to let water vapor from sweat escape, but small enough to block liquid water droplets from coming in.
Windproof
Gore-Tex membranes act as a net that catches the wind in a way and keeps it away from the body.
Gore-Tex Cons
Expensive
When used as a membrane, Gore-Tex products can be quite expensive. Gore Tex is superb at keeping wind and rain at bay, but you'll need to make sure you shop wisely.
#3 Fleece
Fleece is an incredibly popular, widespread clothing option that's used in mild weather and cold weather conditions. It's a synthetic material that is similar in function to wool, but much more lightweight.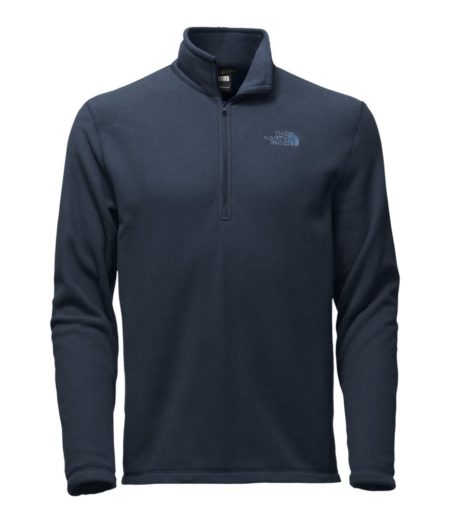 Use: Fleece is used most often used as a mid layer, on top of a base layer such as wool, and under an outer layer such as nylon or Gore-Tex.
Fleece Pros
Inexpensive
Fleece is available at most retailers at very affordable prices.
Breathable
Fleece dries pretty quickly and is also breathable, which makes it a great choice for a mid layer.
Durable
Fleece will last a very long time, and it's very easy to wash and care for. It can be treated as roughly as much of your everyday wear clothing, and keep on ticking.
Fleece Cons
Not Windproof
If you've ever been out and about on a windy Fall day with just your fleece, then you know first hand this is not the material to protect you from the wind. That's why it does much better as a mid layer.
#4 Nylon
Nylon is another incredibly popular synthetic material that's been around for years. It is used in a variety of clothing and outdoor equipment to include tents. While it is not naturally water repellent, a simple urethane coating will do the job.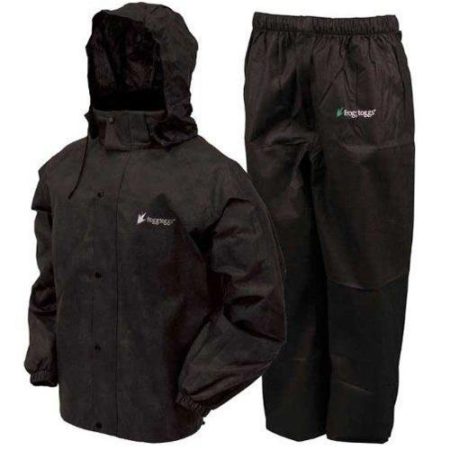 Use: Nylon coated in urethane can be used as a lightweight outer shell over multiple layers of clothing. Or it can serve as a mid layer or blended with other material as a strengthener in base or mid layers such as socks or pants.
Nylon Pros
Breathable & Lightweight
Nylon is a popular choice for base layers and mid layers because it wicks moisture away so well. It is lightweight, which makes it an obvious choice for packing.
Durable
Nylon is resistant to breaking down over time. You may have more success with a synthetic like polyester or nylon over the long haul than a non-synthetic material.
Nylon Cons
Non-Waterproof
Nylon is only waterproof when it's been treated with a urethane coating. That's why it is best suited as a base or mid layer.
---
Thanks for reading Hi-Tech Winter Clothing Materials and Fabrics. We hope this article has helped you to learn about materials used in winter clothing and how to choose clothing for your type of winter activities.
If you have any questions or comments for us just use this Contact Form. And see all of our winter clothing reviews below:
WINTER GEAR HEATED GLOVES | DOWN JACKETS | FLEECE JACKETS | BASE LAYERS | BEANIES | WINTER GLOVES | WATERPROOF BOOTS | NECK WARMERS & GAITERS | HEATED JACKETS | HARDSHELL JACKETS | SOFTSHELL JACKETS | WINDBREAKERS | ICE FISHING BOOTS
Notice:
OutsidePursuits.com is a participant in the Amazon Services LLC Associates Program, an affiliate advertising program. OutsidePursuits.com earns fees from products sold through qualifying purchases by linking to Amazon.com. Amazon offers a commission on products sold through their affiliate links.