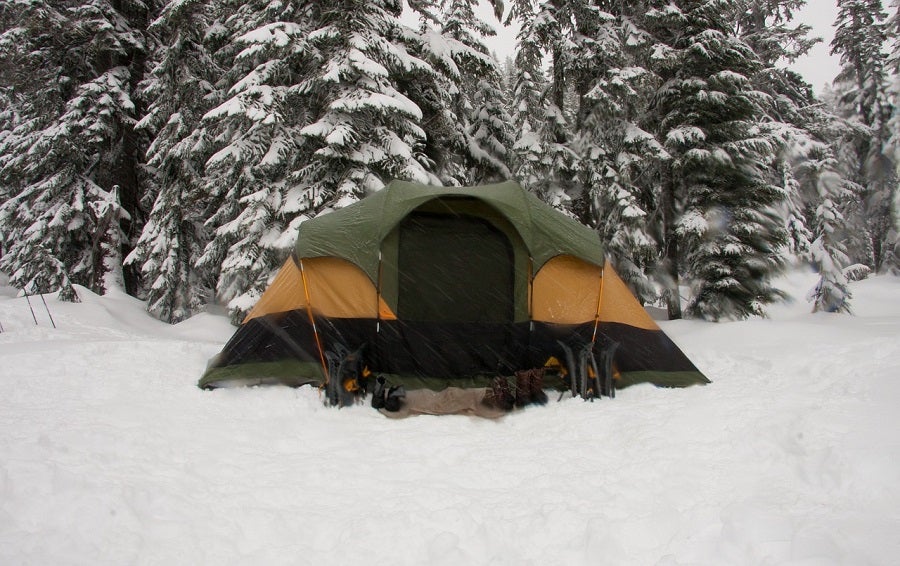 Our Editors independently research, test, and rate what we feel are the best products. We use affiliate links and may receive a small commission on purchases.
During the warmer months, hundreds of thousands of people flock to Rocky Mountain National Park to spend time in nature.
It's one of Colorado's favorite warm-weather pastimes, making spring and summer a busy, crowded time when the reason you set out to camp in the first place was to escape from reality for a few days.
If you become comfortable with camping in cold weather, suddenly you have opportunities to branch out and find peace throughout the entire year.
You will no longer have to restrict yourself to the peak visitation times and can wait for the crowds to disperse to visit the park and find your own slice of happiness.
But winter camping is less popular for a reason.  Even though there are a ton of benefits like avoiding crowds, no bug bites and a greater appreciation for central heat… it can still be hard on your body and even sometimes dangerous if not done correctly.
This is why it's important to take steps to prepare yourself for your trip.  It's not as simple as loading up your car with the camping supplies you have on-hand and getting on the road.
Preparation can take weeks.  It depends on how much you have to spend on supplies, what your past camping experiences have looked like, and how much cold you're prepared to handle.
If you're thinking about a Winter camping trip, use these tips to prepare and see if this trip is right for you.
Research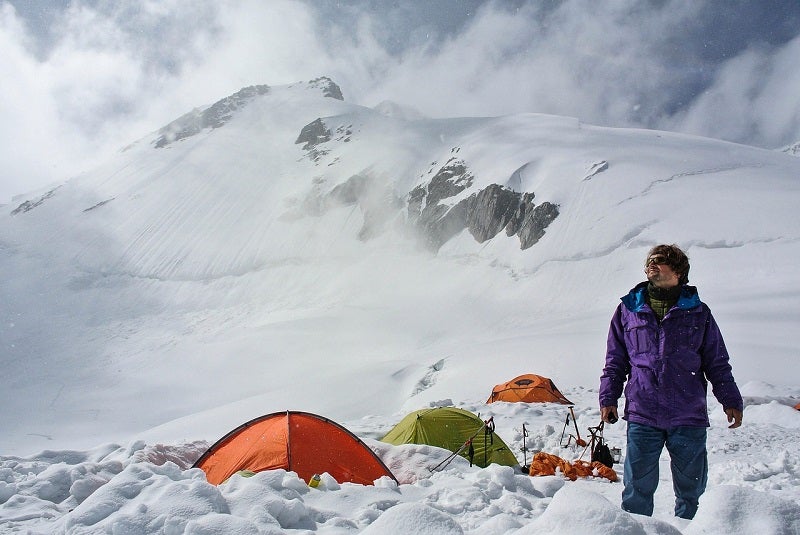 Do you understand the way the weather, your body and your equipment will work together on your winter camping experience?  Research is the first and most crucial step and the fact that you're reading this right now shows that you're off to a great start.
Likely the most important portion of your research will be dedicated to the way you can expect your body to respond to the cold temperatures.
Cold, windy and wet weather will steal heat from your body through radiation, conduction, convection and evaporation.  Having a good understanding of the ways in which your body loses heat will help you stay warm throughout your trip.
Additionally, you'll want to conduct proper research regarding your camping location of choice.  Ask yourself, "How long it will take you to arrive at your destination and set up?
If I'm in trouble, what emergency services are nearby and accessible to me?"  Learn from others who have been to your destination and may be able to help you answer questions you may not have considered.
Practice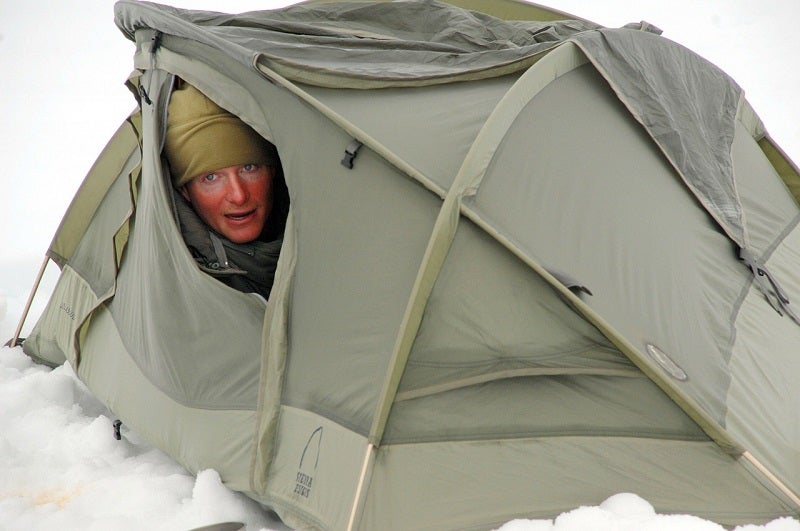 Practice for a more high-level and intense camping experience by going on shorter trips beforehand.  On your short trips be sure to take extra steps to stay safe such as setting up camp close to where your car is parked or bringing along an experienced camping buddy.
You won't know what camping in the winter will be like until you're actually there.  Practicing will prepare you both physically and mentally.
Invest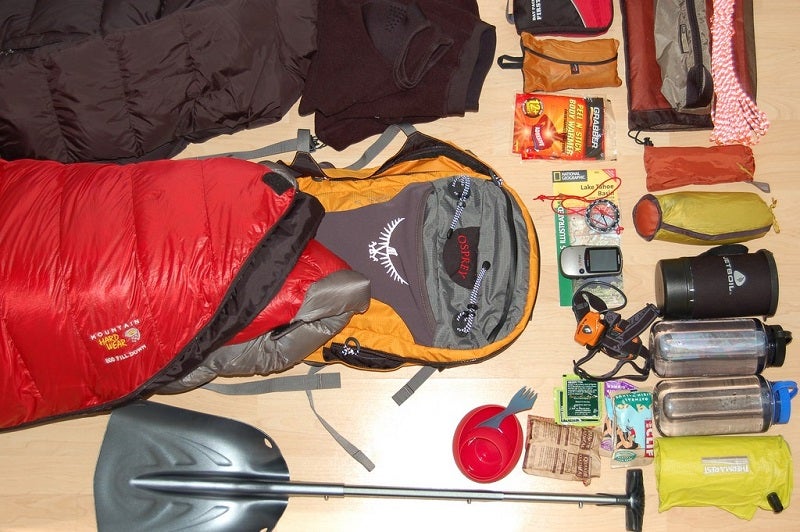 When the freezing temperatures hit, you'll be glad you spent the extra money on top of the line equipment.  The most important purchases to make for a winter-specific trip are insulation and shelter.
A high-quality jacket paired with warm pants, gloves and a hat will make all the difference in the cold.  In your bag, and on your person, you'll want to bring a base layer, middle layer and outer layer of clothing. Neck and head warmth are essential to full-body warmth.
There are different suggestions for material types, but when you're shopping for these items, ask what will keep you the most dry and the most warm.
In order to get good rest, make sure you also spend extra on a sleeping bag that will lock in heat.  A 0-degree sleeping bag is great for low temperatures. Investing in a sleeping pad will keep you much warmer as it will form a barrier between you and the freezing cold ground.
Rest is crucial to survival and your body will be burning extra energy to keep itself warm.
In terms of shelter, you'll want to get a mountaineering tent that requires little effort and time to set up.  They are usually dome shaped and made of solid fabric that will lock in heat and shield you from the wind.
Having a pair of snowshoes is a good idea. Even if there is not snow on the ground when you leave, Winter storms can vome out of nowhere.
Eat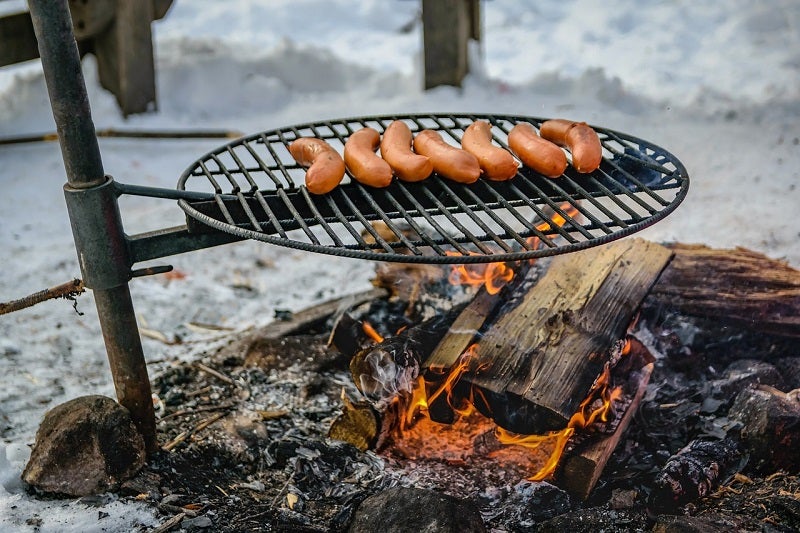 Since your body will be burning more energy, it's important to provide it with more energy to burn.  Plan to bring plenty of food and be sure to eat before, during and after any strenuous activity.
Proteins, fats and carbohydrates should all be a part of your winter camping diet.  Though it is tempting, avoid alcohol and caffeine as they will cool your core temperature.
Optimism
Stay positive.  That is the most important thing you can do throughout your winter camping experience.  Allowing the low temperatures to drag you down with them will make the experience one to remember, in a very bad way.
Make the best of your situation and focus on the positives.  You came out for a reason, after all.
Notice:
OutsidePursuits.com is a participant in the Amazon Services LLC Associates Program, an affiliate advertising program. OutsidePursuits.com earns fees from products sold through qualifying purchases by linking to Amazon.com. Amazon offers a commission on products sold through their affiliate links.