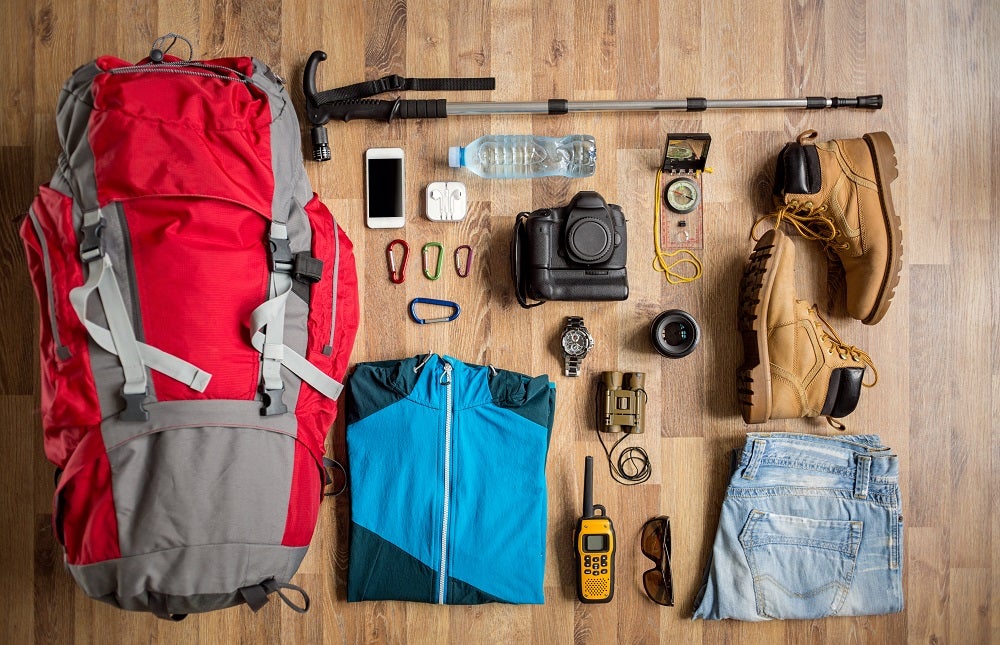 Our Editors independently research, test, and rate what we feel are the best products. We use affiliate links and may receive a small commission on purchases.
Hiking can be a fun and exciting way to not only burn calories and improve your cardiovascular functions, but it also brings you closer to nature and in turn, closer to yourself.
It can, however, be rather dangerous if you are not properly prepared — and the best way to be prepared is have a pack that is equipped with all the necessary items you need to have fun and be safe on your hike.
A key element of planning your hiking trip is planning the gear that you will need for the level of experience your hike requires. For example, a simple day hike on a well-cleared path requires much less gear than a multi-day trek through various terrains.
Nevertheless, being prepared for any occasion is a primary aspect of going hiking, whether you are a planning a surfing trip around the country or packing for a winter vacation.
Prepare Your Items
Before you even begin to place items into your pack, be sure you have completed an inventory checklist for everything you need or want. You want to be sure to lay out all of your gear and double check it for accuracy before getting it crammed into your hiking pack.
It can be a nuisance to unpack and repack everything multiple times because you forgot Q-tips, extra batteries or matches.
It is also necessary to be sure you have prepared items for the circumstances of the hike. For instance, if you are going on a solo hike, it may become more necessary to have long-range radio devices in case of an emergency.
Perhaps you are going on a hike with your kids — you will need extra supplies for these circumstances, so make sure you have prepared for them by packing all required gear. If you have toddlers or small children, a backpack specific to carrying kids will be invaluable.
A helpful packing hack is dividing different items into compact sacks. Keep your clothes in a compression sack, keep your cookware in its own pouch, and food in a bear canister.
This helps keep all of your gear organized and makes it easier to remove things with ease when on the go.
If you plan to bring electronics that can be charged by your solar backpack, make sure you also prepare additional charging ports in case your emergency technology loses power before your solar panels recharge.
Battery packs are fairly cheap and can be used for several charges before they require recharging as well. You can bring a dedicated solar charger as well, they tend to have larger more efficient solar panels than the ones on a solar backpack.
Heavy Items Closest to Your Spine
To protect your lower back from damage during hikes, you can store your heaviest items closest to your spine to relieve pressure and weight. Heavy items should be stored first, toward the bottom of the sack, closest to the frame.
Heavy items include things like:
You can also store your spare clothes in the bottom backside of the bag. Once your clothes become compressed in a single bag, it can become surprisingly heavy.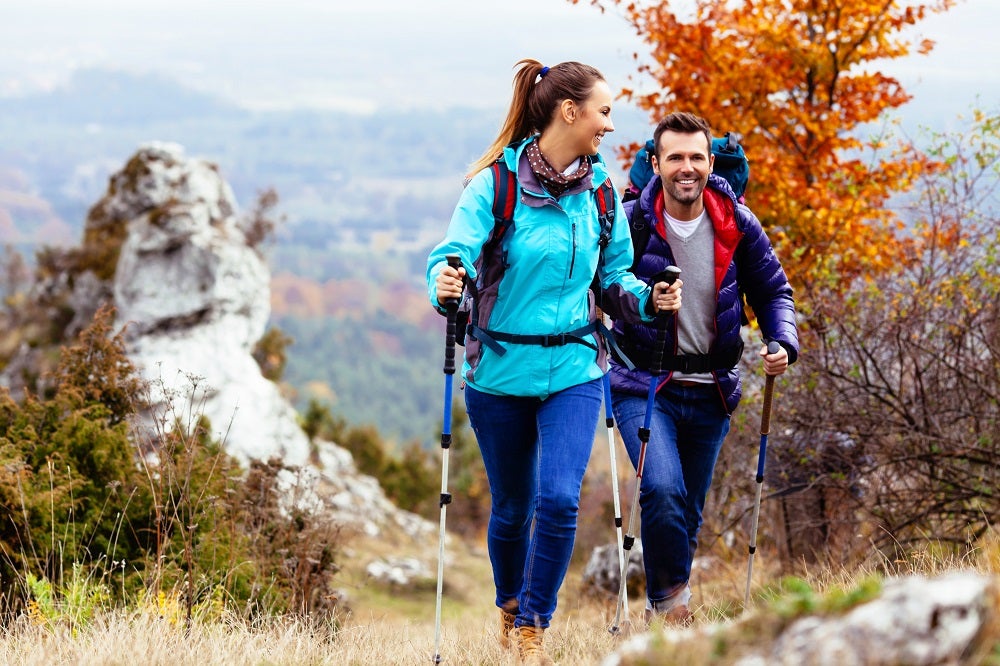 Frequently Used Items at the Top
This one may seem a little more obvious, but putting your most frequently used items toward the top of your bag will save you a lot of time and energy down the road.
If these items are closer to the top of the bag, you don't have to unpack several items to get to your partially eaten granola bar.
Frequently used items include:
If you're interested in travel photography it can be difficult to carry your wildlife photography camera around your neck while hiking or climbing.
Store your camera at the top of your pack to make it easy to get to in a photo-worthy moment and keep it protected from dust and debris.
Strap Some Items to the Outside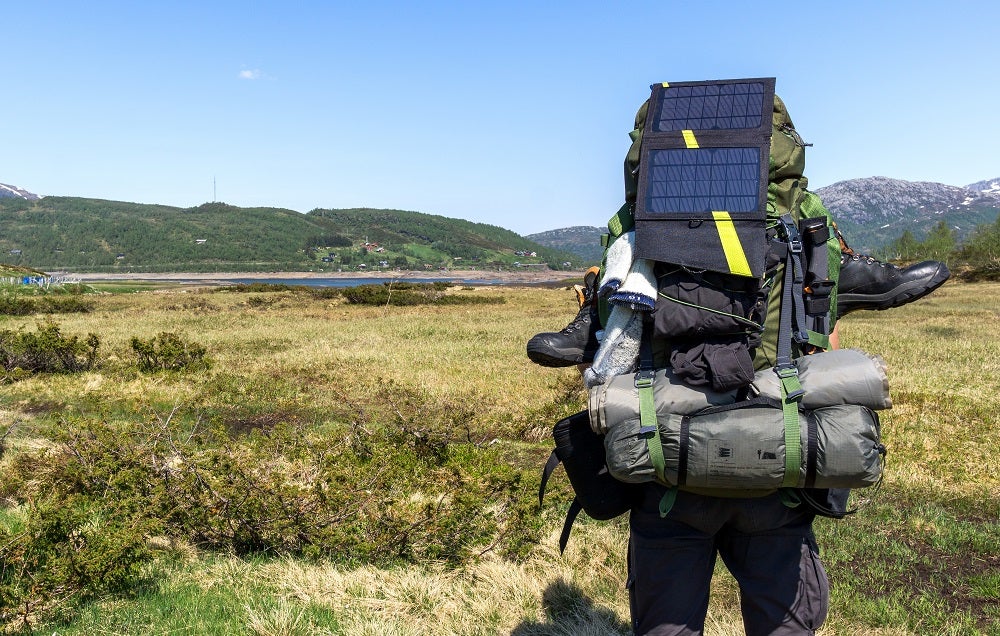 Hiking bags are typically equipped with rings on the front and side to allow for items to be clipped to the outside. This clears up space in the main compartment and makes certain items easier to access.
A solid knowledge of knots will come in handy for securing items to the outside of the pack.
Items usually strapped to the outside are:
Utilize Additional Pockets
Most backpacks will also come with additional pouches on the outside for storing other equipment that might become necessary for the hike.
These items include:
Hiking is true fun for all ages. Just be sure you have prepared your pack, packed it correctly, distributed weight properly, and remembered all critical gear.
Forgetting something as simple as your towel can feel devastating if you are in the middle of nowhere for several days. When you start planning your next hiking trip, be sure you have followed these steps to ensure you have everything you could ever need or want on your journey.
Notice:
OutsidePursuits.com is a participant in the Amazon Services LLC Associates Program, an affiliate advertising program. OutsidePursuits.com earns fees from products sold through qualifying purchases by linking to Amazon.com. Amazon offers a commission on products sold through their affiliate links.