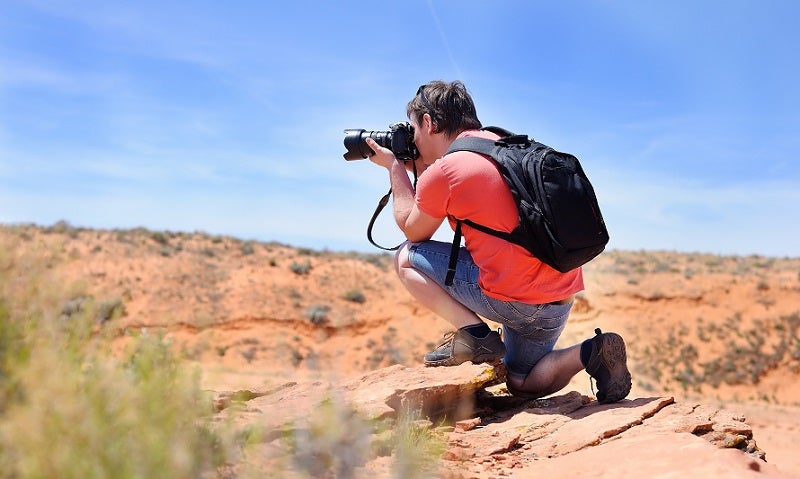 Our Editors independently research, test, and rate what we feel are the best products. We use affiliate links and may receive a small commission on purchases.
Wildlife photography is the preferred outside pursuit for many outdoor enthusiasts. Whether you're birdwatching, hunting pictures of big and small game in the wild or documenting plants and insects
Getting up close with nature can be doubly fascinating if you have stunning pictures to share.
To help you choose, we've reviewed the best wildlife photography cameras so you can snap impressive photos in the great outdoors.
In our buyer's guide section, we'll go over the most important features to help you pick a top rated wildlife photography camera that suits your needs and preferences.
Best Cameras For Wildlife & Bird Photography
| | Nikon D500 DX-Format Digital SLR | Canon EOS-1DX Mark II DSLR Camera | Canon EOS 5D Mark IV Full Frame DSLR |
| --- | --- | --- | --- |
| | | | |
| | | | |
| Sensor: | Cropped | Full frame | Full frame |
| Mega Pixels: | 20.9 | 20.2 | 30.4 |
| Frame Rate: | 10 fps | 16 fps | 7 fps |
| Autofocus: | 153 AF points | 61 AF points | 61 AF points |
| Video: | [email protected] fps | [email protected] fps | [email protected] fps |
| Rating: | 4.8 / 5.0 | 4.6 / 5.0 | 4.5 / 5.0 |
| | | | |
For more of my top camera gear recommendations, have a look through these popular Outside Pursuits guide links: Travel Cameras, Camera Backpacks, Travel Tripods.

Quick Answer: The Best Wildlife Photography Cameras
Our reviews of the top rated wildlife cameras with our comparison table and buyers guide will help you choose the right camera. We'll also cover our recommended lenses for each camera that are ideal for outdoor photography.
---
Wildlife Camera Reviews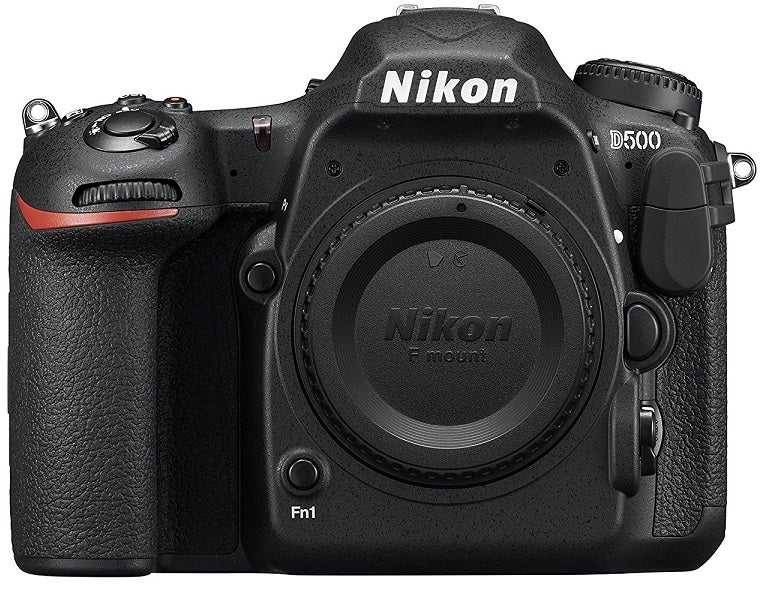 Nikon D500 DX-Format DSLR at a Glance
:
---
Sensor: Cropped 23.5 x 15.7 mm CMOS sensor (APS-C), 20.9 MP
Autofocus: 153 AF points
Frame Rate & Burst: 10 fps up to 200 frames, 79 RAW
ISO Range: Native ISO 51200, extend to ISO 1640000
Lens mount: Nikon F mount (AF coupling & contacts)
Lens: 16-80mm ED VR lens
Extras: WiFi, Bluetooth, NFC, 4K UHD video recording at 30 fps, time-lapse up to 9999 frames. Includes Li-ion battery, charger, USB & HDMI cable clip, DK-17 eyepiece, USB cable and strap.
Our editor's choice for wildlife photography cameras is the Nikon D500, a DX-format DSLR. This means the camera features a cropped (APS-C) CMOS sensor with 20.9 megapixels, a great balance between high-quality images and the advantages of the smaller and lighter DX lenses in the Nikkor line.
Even with a telephoto lens, you'll stay agile and are able to capture exquisite details, colors and textures.
In low-light conditions, you can still use every bit of light with a native ISO range of 100-51,200. Down to an exposure value of -4, the Nikon D500 can still bring out rich details in shadows.
The camera is up to the task of shooting moving animals thanks to fast technology: the EXPEED 5 processor is paired with a fast Multi-CAM 20k autofocus system featuring 153 AF points.
This effectively gives you a frame rate of 10 fps with an excellent subject acquisition in a wide range of situations.
For fast reading and writing of images, you can use XQD memory card technology, but there is also a second slot for regular SD cards.
The build of the Nikon D500 is durable, rugged and ergonomic, using magnesium alloy and carbon fiber materials. With water-drop and dust resistance, you can go all-in to get that breathtaking shot.
If you can use the eye-level viewfinder at difficult angles, the 3.2" tilting LCD touchscreen is there to help you out.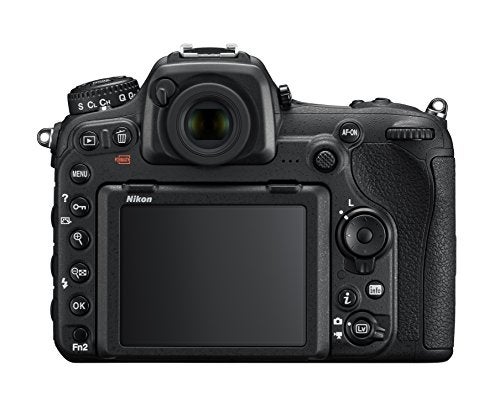 You can also shoot 4K Ultra HD video at 30 fps, and the camera has a range of connectivity options so you can transfer images via cable, WiFi, Bluetooth and NFC. The Nikon D500 includes everything you need to start shooting including a 16-80mm ED VR lens.
Coming in around $2,097, it's an investment where you receive excellent value for the money.
It's a camera that will not only perform well during all sorts of wildlife photography but might well stay with you a lifetime. This is the overall the best camera for wildlife photography in its price range.

---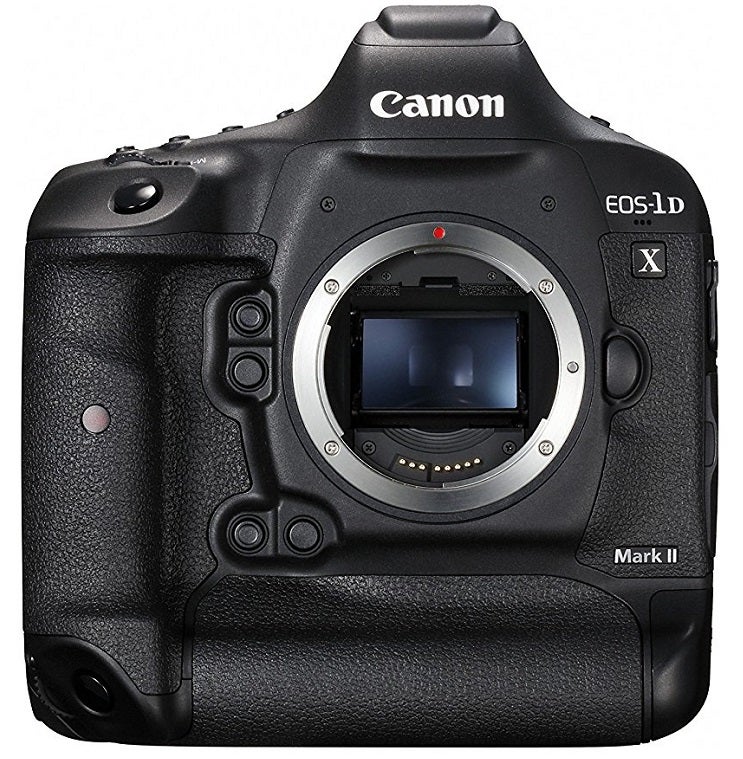 Canon EOS-1DX Mark II DSLR Camera at a Glance
:
---
Sensor: Full frame 36 x 24 mm CMOS sensor, 20.2 MP
Autofocus: 61 AF points
Frame Rate & Burst: 16 fps, 170 RAW
ISO Range: Native ISO 51200, extend to ISO 409600
Lens mount: Canon EF Mount (excluding EF-S and EF-M lenses)
Extras: Built-in GPS for geotagging, 4K UHD video at 60 fps and Full HD at 120 fps for slow motion. Includes battery pack & charger, wide strap, eyecup, cable protector and interface cable.
The Canon EOS-1DX Mark II is among the fastest DSLR cameras available and therefore an excellent choice as the best camera for bird photography.
The full frame CMOS sensor is equipped for high-speed signal reading and features 20.2 megapixels. Canon achieves outstanding performance with dual image processors.
Paired with precise, reliable and fast autofocus features, the camera allows for up to 16 fps or 14 fps in full resolution with a burst rate of 170 shots.
The autofocus uses a total of 61 AF points, 41 of which are cross-type points for a wide subject-tracking area.
Focus tracking is easy even in challenging situations and low-light conditions down to an exposure value of -3. All AF points are compatible down to f/8, depending on the lens.
The full frame sensor of the EOS-1DX Mark II features gapless micro-lenses for enhanced low-light performance, resulting in less noise in dark areas of the image even at higher ISO speeds.
The standard ISO range is 100 to 51,200 with powerful noise reduction. Expansion is possible down to ISO 50 and up to 409,600. Full auto or manual ISO are possible.
You can also shoot professional videos with this camera: 4K Ultra HD is possible at up to 60 fps, while Full HD delivers 120 fps, giving you slow-motion capabilities.
Geo-tagging your wildlife shots is easy to do thanks to the built-in GPS.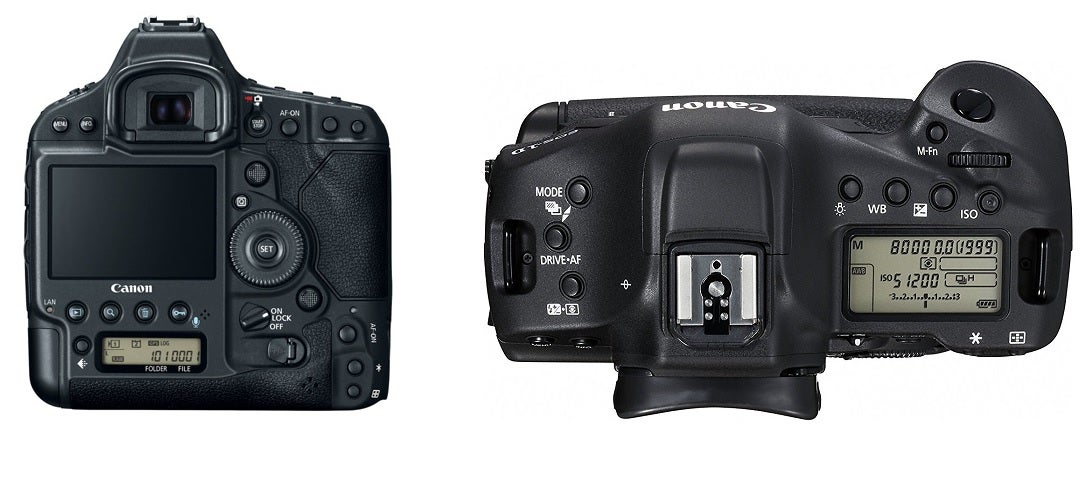 The camera's 3.2" touch panel TFT LCD guides you reliably through all settings. In-camera optical corrections include elimination of lens aberration, distortion and diffraction correction for shooting at a small aperture.
The superb technology of the Canon EOS-1DX Mark II camera is protected by a rigid and strong magnesium alloy for performing under rugged conditions. The grip design facilitates finger placement and reduced hand fatigue.
The shutter uses lightweight carbon fiber blades for uncompromised performance. If you don't mind spending more on a full-frame DSLR for wildlife photography, this camera is the perfect candidate.
Recommended Lens: Canon EF 70-200mm f/2.8L

---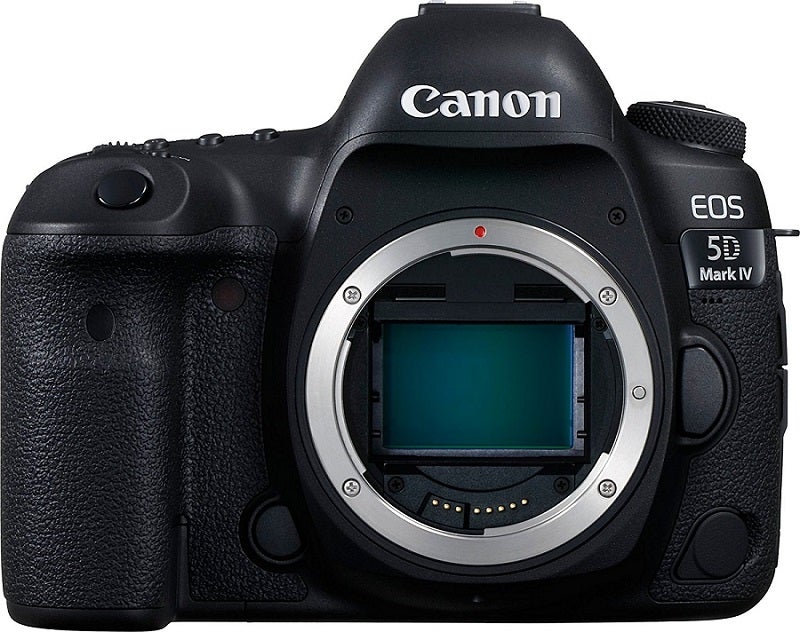 Canon EOS 5D Mark IV Full Frame DSLR at a Glance
:
---
Sensor: Full frame 36 x 24 mm CMOS sensor, 30.4 MP
Autofocus: 61 AF points
Frame Rate & Burst: 7 fps
ISO Range: Native ISO 100-32000, 50-102400 extended
Lens mount: Canon EF Mount (excluding EF-S and EF-M lenses)
Extras: 4K UHD video at 30 fps, WiFi, NFC, GPS for geo-tagging. Includes battery pack & charger, wide strap, eyecup, cable protector and interface cable.
The Canon EOS 5D Mark IV is a full frame DSLR at almost entry-level price with comparable specs to the previous model.
However, in a nutshell, for the lower price tag you have to make concessions when it comes to speed and light sensitivity: you get only half the frame rate and an ISO range of up to 32000.
Of course, that doesn't mean you can't take amazing pictures with this model: the image sensor is paired with Canon's DIGIC 6+ image processor and features two photo diodes per pixel and stunning total of 30.4 megapixels.
You get a fast and accurate autofocus. Same as on the EOS-1D X Mark II, the camera incorporates 61 AF points, 41 of which are cross-type while all points are compatible down to f/8, even with lens extenders attached.
Capturing moving animals is straightforward with a wide area for subject tracking with consistent focus. Apart from shot-to-shot precision, low-light performance is good with an intensity limit of EV -3.
With a solid ISO range, signal-to-noise ratio is great thanks to a special algorithm for high-level light sensitivity at high resolution, maintaining fast shutter speeds while suppressing blurring from camera shakes.

You can record professional videos in 4K UHD at 30 and 24 fps, whereas Full HD delivers a frame rate of 60 and regular HD even 120 fps. The 3.2" touch-sensitive LCD allows for fast and intuitive operation.
With built-in GPS, you can collect crucial location data along with your wildlife shots. WiFi and NFC allow you easy transfers of your images without a cable connection.
The Canon EOS 5D Mark IV comes with all the advantages of a full frame camera at a very attractive price for such advanced technology making one of the best cameras for nature photography.
Also available as a kit with a EF 24-105mm f/4L IS II USM Lens

---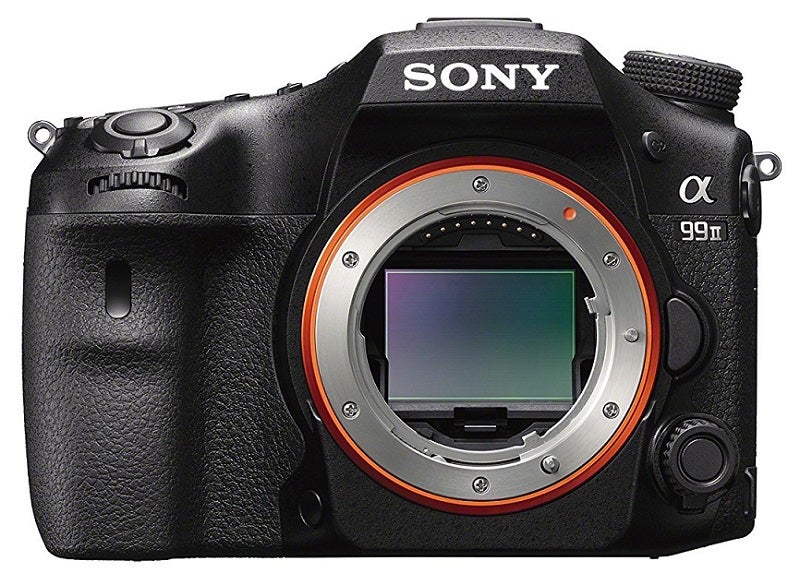 Sony a99II 42.4MP DSLR at a Glance
:
---
Sensor: Full frame 35.9 x 24 mm Exmor CMOS sensor, 42.4 MP
Autofocus: 79 AF points
Frame Rate & Burst: 12 fps, 54 RAW
ISO Range: Native ISO 100-25600, 50-102400 extended
Lens mount: Sony A-mount (operation with Minolta/Konica Minolta lenses confirmed)
Extras: 4K UHD video at 30 fps, WiFi, NFC, image stabilization. Includes battery pack & charger, shoulder strap, eyepiece & body cap, accessory shoe cap, USB cable.
The Sony a99 II DSLR camera breaks up the dominance of Nikon and Canon on our list, and rightfully so. This camera is smaller and more compact than the previous version, the Sony a99.
The more manageable dimensions, refined grip and improved hold are all contained in a strong, rigid magnesium alloy body for reliable shooting and steady handling in the field.
The full frame sensor boast an incredible 42.4 megapixel resolution and features a back-illuminated structure with a wide sensitivity range and extra-low noise performance and uncompromised sharpness.
You get edge-to-edge clarity and detail in every frame. The sensor is paired with BIONz X image processing to capture realistic shots with no diffraction or noise, finely tuned for true depiction.
With a native ISO range of 100 to 25,600 and 50 to 102,400 with expansion, the low-light precision of the Sony a99 II is satisfactory. Even at high ISO in low light, the autofocus works reliably down to an exposure value of -4.
You can capture even quick imminent animal moves thanks to a dense AF point coverage. The camera uses 79 AF points, including 15 cross-points, for responsive and stable AF features. The camera thus delivers a framerate of 12 with steadfast tracking.

With numerous video workflow features, professional video recording at 4K UHD is possible at 30 fps, while slow motion videos are possible thanks to 60 fps in Full HD or 120 fps in regular HD.
Geotagging is possible if you pair the camera with an Android or iOS device and a companion app via Bluetooth. Built-in WiFi and NFC enable further connectivity.
Sony delivers an incredible compact full frame camera with the a99 II that may be the best camera for nature and wildlife photography that is well worth the money.
The Sony a77 II is a comparable model with similar AF performance and a cropped APS-C sensor and roughly one third the price.
Recommended Lens: Sony 24 -70mm f/2.8 Carl Zeiss Vario Sonnar

---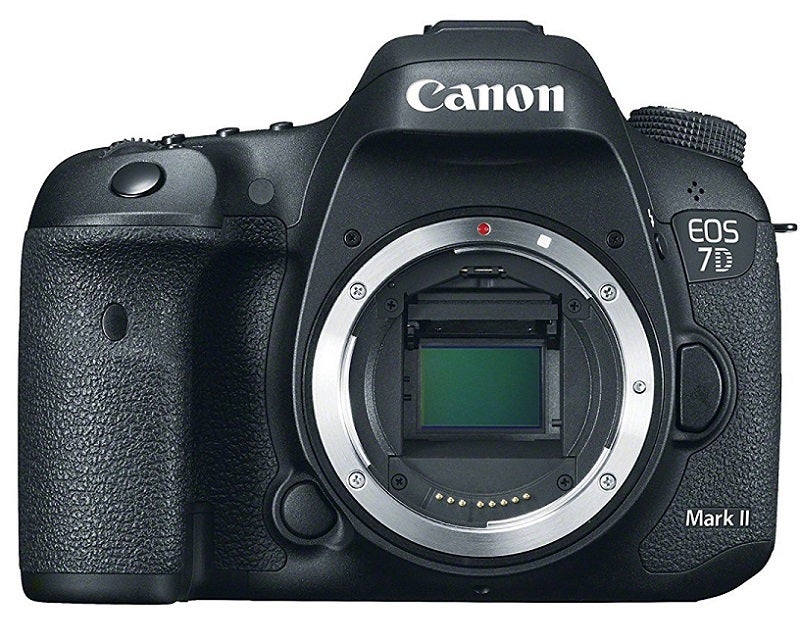 Canon EOS 7D Mark II DSLR at a Glance
:
---
Sensor: Cropped 22.4 x 15 mm CMOS sensor (APS-C), 20.2 MP
Autofocus: 65 AF points
Frame Rate & Burst: 10 fps, 31 RAW
ISO Range: Native ISO 100-25600, 50-102400 extended
Lens mount: Canon EF mount, incl. EF-S lenses (35mm equivalent focal length is approx. 1.6x the lens focal length due to cropped sensor)
Extras: Full HD video at 60 fps, dual memory card slot, built-in GPS. Includes battery pack & charger, wide strap, cable protector and interface cable.
The Canon EOS 7D Mark II DSLR combines a 20.2 MP cropped APS-C sensor with dual DIGIC 6 image processor and Canon's fast AF system. The high-resolution images are full of detail and clarity.
With a total of 65 AF points and dual pixel CMOS sensor, the camera delivers a frame rate of 10 fps. The burst rate sustains 1090 JPEGs or 31 RAW images in a single burst.
The cameras processors handle lens aberration, variances in peripheral illumination and image distortion in real time for accurate correction.
With a native ISO range of 100 to 16,000 and 50 to 102,400 expanded, low-lighting situations pose no challenge, especially because the camera compensates for light flickers to minimize disparities in color and exposure.

Full HD video recording is possible at frame rates up to 60 fps, and the camera supports both SD and CF memory cards. With the built-in GPS, you can add longitude, latitude and altitude data to your pictures.
Built of lightweight and rigid magnesium with seals to resist water and dust, the Canon EOS 7D Mark II is an excellent choice as the best camera for birding and ready for your wildlife photography adventures.
For a slightly cheaper price, you can get the comparable Canon EOS 80D, featuring a 24.2 MP APS-C sensor, 45 AF points and a frame rate of 7 fps.
Also available as a kit with the EF-S 18-135mm IS USM Lens

---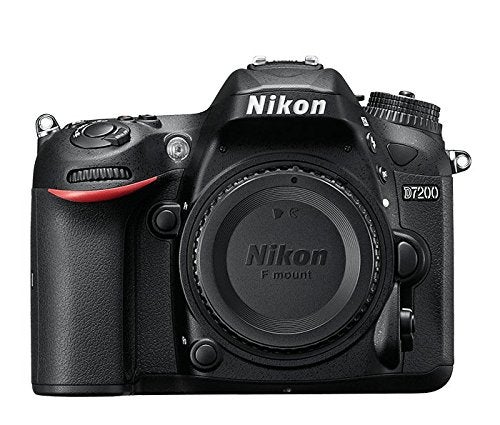 Nikon D7200 DX-format DSLR Body at a Glance
:
---
Sensor: Cropped 23.5 x 15.6 mm CMOS sensor (APS-C), 24.2 MP
Autofocus: 51 AF points
Frame Rate & Burst: 6 fps, 18 RAW
ISO Range: Native ISO 100-25600, 102,400 expanded (BW only)
Lens mount: Nikon F mount (AF coupling & contacts)
Extras: Full HD video recording at 60 fps, WiFi, NFC. Includes battery pack & charger, neck strap, USB cable, body cap, eyecup, eyepiece cap.
The Nikon D7200 is a very affordable DSLR ready for wildlife photography. The cropped APS-C sensor is paired with an EXPEED 4 image processor for finessed shots with less noise even in low-light conditions.
The images are remarkably sharp and pure thanks to the 24.2 MP hardware. The camera can maintain 6 frames per second for a single burst of 100 JPEGs or 18 RAW images.
The 1.3x crop mode will even deliver 7 fps. 51 AF points provide sufficiently satisfactory tracking and focusing of your subject matter.
Even down to an exposure value of -3. 15 cross-type sensors in the center provide good detection strength, while the AF points cover nearly most of the frame in 1.3x crop mode.
The center focus point works all the way down to f/8 for great focus performance even when using a teleconverter.
The Nikon D7200's ISO range is from 100 to 25,600 native, expandable up to 102,400, but only in black-and-white. You can shoot Full HD videos at up to 60 fps. Built-in WiFi and NFC make image transfers a cable-less breeze.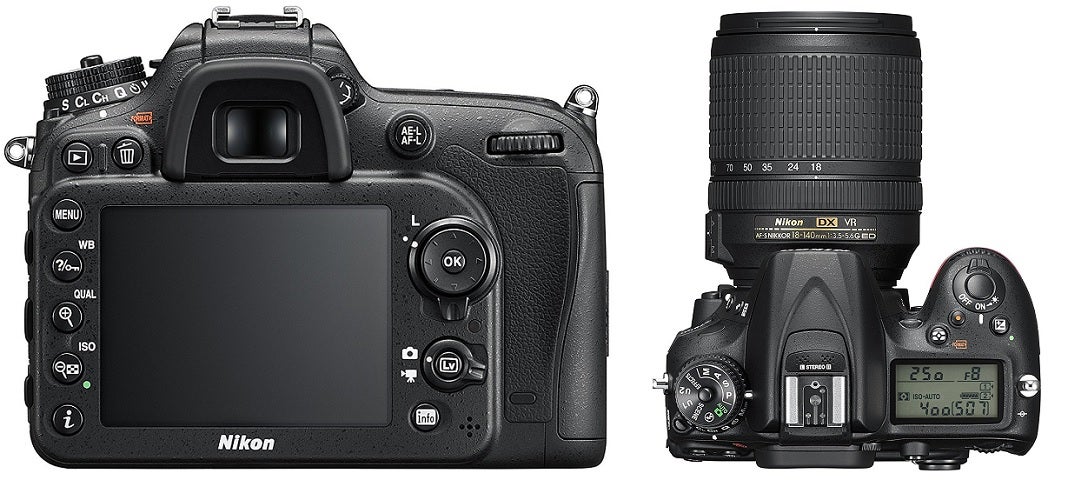 The dual SD card slot allows for sufficient storage or backup options.
With an entry-level price, the Nikon D7200 is the best affordable camera for wildlife photography and ready for challenging photography in difficult light situations.
A comparable alternative is the Pentax K-3II Pentax Digital SLR Camera, coming in under $1000 it may be the best camera for wildlife photography beginners. The pricier full-frame option, the Pentax K-1 Full Frame Digital SLR Camera is definitely worth considering.
Also available as kit with a carry bag and a 18-55mm & 70-300mm lens

---
Wildlife Camera Comparison Table
How to Choose the Best Wildlife Photography Camera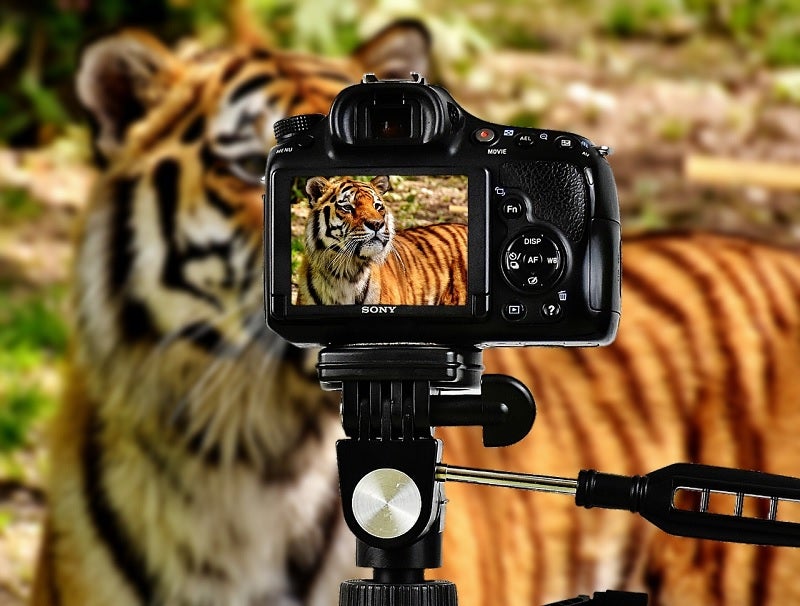 For wildlife photography, you'll be looking for a rugged camera that is fast enough to capture animals on the move. You'll want a fast autofocus system and a high frame rate to get that perfect shot.
The camera should also perform well in low-light conditions so you can take pictures at the beginning or end of the day when animals are active. For this, a wide ISO range and a good sensor are important.
We'll go into more details regarding full-frame and cropped sensors as well as camera lenses after our top selection.
With a wide array of available lenses, great autofocus performance, fast continuous shooting and high ISO capabilities, digital single-lens reflex (DSLR) cameras have all the necessary features for successful wildlife photography.
In the following, we'll explain the individual camera characteristics in detail so you'll know what you'll need.

Sensor
Regarding the sensor of a digital camera, size and the number of megapixels are important for wildlife photography. You'll find that manufacturers proudly announce a model's megapixels – but what is their value?
In a nutshell, one million pixels (think: image dots) constitute a megapixel. More of them means you'll shoot images of a higher resolution. With more image information, printing and enlarging pictures will yield better results.
However, megapixels are an issue of quantity. Quality on the other hand depends on many other factors: optics, software, and sensor design as well as size.
A large image sensor can have larger individual pixels, which can then capture light with less image noise, resulting in photos with less graininess, more differentiation and more defined highlights and shadows.
The cameras we have reviewed feature either a full frame sensor or a cropped one, called APS-C (Advanced Photo System, where the C stands for cropped).

Full frame vs. APS-C: FX or DX
DSLR cameras with a full frame sensor essentially replicate a 35mm film negative, whereas an APS-C (a cropped) sensor is roughly 2/3 in size.
In wildlife photography, it doesn't necessarily mean that the smaller sensor is inferior or less suited for shooting animals.
Why?
Not only are the cropped sensors cheaper to manufacture, their ratio results in a field of view multiplied by a factor of 1.5 or 1.6 when compared to a full frame camera.
You can therefore get a similar angle with a smaller (possibly cheaper) lens.
Note that camera manufacturers designate sensor size differently. Nikon uses FX for the full frame models and DX for cropped sensors.
Canon calls their cropped sensors EF-S.
For the models in our top selection, we've specified the sensor sizes as either full frame or cropped.
In the end, deciding on a sensor size comes down to what you prefer, what you can afford, as well as how and with what lenses you plan on shooting.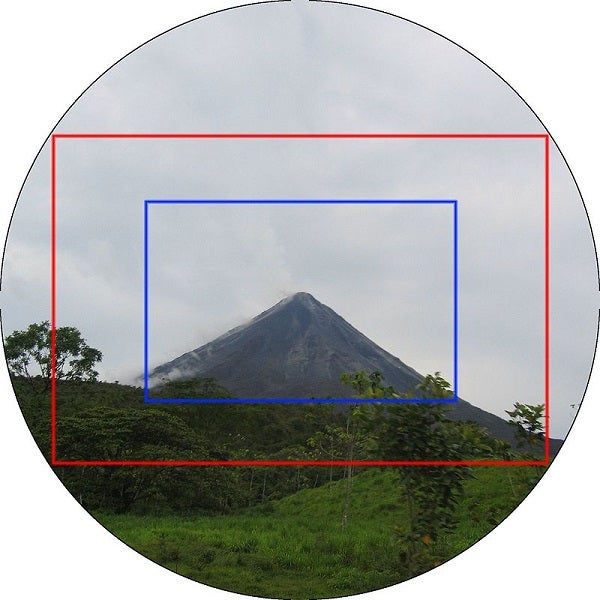 Photo Via: Wikipedia
Comparison of Full Frame vs Cropped Sensors
| Sensor | Full Frame | Cropped |
| --- | --- | --- |
| PRO | Larger sensor pixels mean better low-light performance and higher image quality | Lower price for camera and lenses |
| | Improved depth of field | Size & weight (typically smaller & lighter) |
| | No "zoom effect" | "Zoom effect" |
| | Higher dynamic range | Less vignettes and sharper edges |
| | | |
| CON | Higher price for camera and lenses | Inferior low-light performance (more noise) |
| | Size & weight (typically larger & heavier) | Smaller viewfinder image |
| | Using a lens designed for a smaller sensor results in cropped image | Less super-wide lenses available |
| | Vignettes & edge softness when using large lens image circle | Smaller dynamic range |
Autofocus
Speed is an issue when shooting animals. The autofocus feature can help you obtain sharp and focused wildlife images. The speed and accuracy of a camera's autofocus are important, as is the number of AF points – yet no absolute rating exists.
More autofocus points do not automatically mean a better or faster system. As a rule of thumb, higher-end cameras will outperform cheaper models.
In a DSLR camera, the autofocus feature uses focus points to accurately track the subject and keep it in focus with phase detection, processing power, algorithms and fast motors. A slow feature will result in blurry shots and frustration if what you're trying to record moves out of focus too quickly.
The focus points relay information to the AF processor, but with advanced software and high-performance processing, fewer points are needed. Focus points work best over a quiet, uncluttered background.
Autofocus might not always be the best way forward; you can also use the center focus, lock and then compose your image by moving the frame afterwards.
Shooting animals in close-up might require different technique and you might want to bring out the subject's personality by focusing on the eyes or expression. When shooting insects, plants and macro photography, you're more likely to use a manual focus.
Depending on the lens you use, not all autofocus points might be available. The focus speed also depends on the lens motor.
Again, higher-grade models typically perform better and wildlife photographers rely on professional super-telephoto lenses to shoot moving animals at a distance.
How Autofocus Works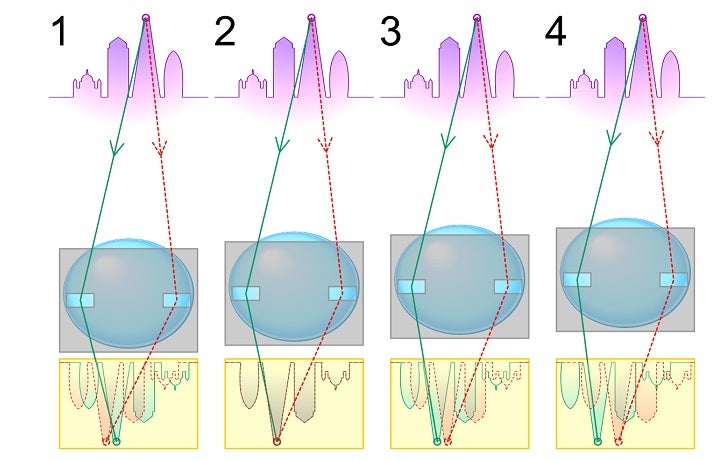 Photo Via: Wikipedia

Frames Per Second & Burst Rate
Speed again comes into play when looking at the capture rate of a camera, expressed in frames per second. Of course, this is most beneficial when shooting moving creatures.
The perfect shot is ever elusive, and very often you only have one chance of snapping it, within a window of a few seconds. That is why in wildlife photography, you take a rapid succession of many pictures.
Yet imagine you review them later only to find the perfect moment, an expressive pose or dramatic resolution of a chase, happened exactly between two frames.
The less delay there is between two frames (in other words, the more frames your camera shoots per second), the more likely you are to capture the right impression.
In addition, the burst rate specifies how many images are taken in each burst. Cameras use a buffer for burst mode, and the larger your individual photos are, the faster it will fill up. Burst rate is often referenced for shooting in RAW (uncompressed) mode.
Keep in mind you can increase the rate by compromising image quality for speed and selecting to take JPEG pictures instead. In any case, you should pair your camera with the fastest-rated memory card supported by the specific model to avoid speed issues when storing and handling images.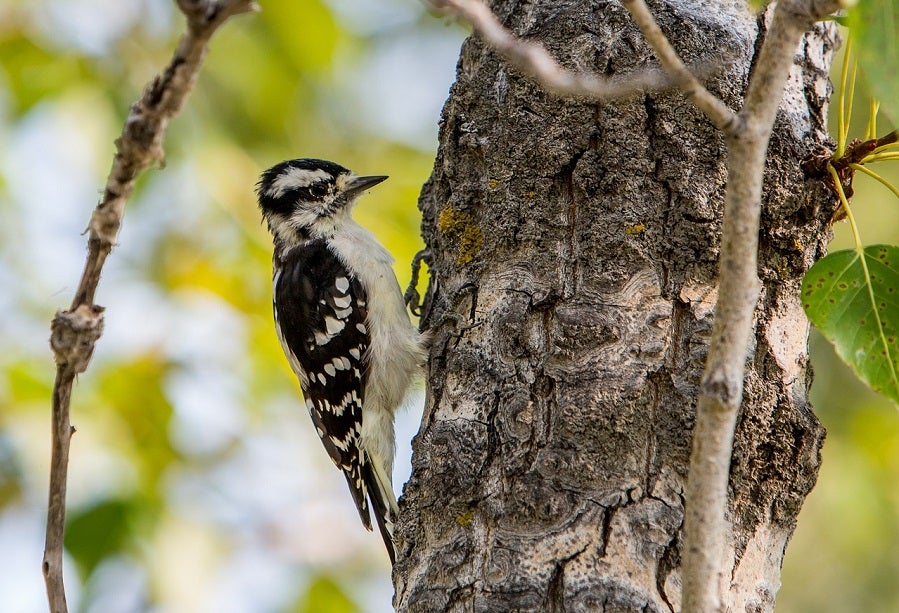 ISO Equivalence
Film speed is expressed in an ISO standard for the film's sensitivity to light, commonly referred to as just ISO or ISO setting. Digital cameras use an exposure index or ISO equivalence as specified by the manufacturer.
In short, different ISO settings are realized by varying the sensor data prior or after digital processing as well as through interpretation. Digital cameras have left conventional film behind in terms of light sensitivity, which is part of why DSLR cameras are the best choice for wildlife photography.
Animal photography has the great advantage that for the most part, you'll be shooting outside where you can rely on natural light. On the other hand, many interesting things in nature happen during the twilight hours around dusk or dawn, which introduces the challenge of low-light conditions.
Lower ISO settings yield images of better quality, yet often conditions call for a higher setting. You'll therefore find it to your advantage to have a wide ISO range for wildlife photography.
As a photographer, you have some flexibility and can play with autofocus settings or manual focus as well as aperture for your depth of field. A basic rule is that higher ISO values introduce more noise, yet most photographers accept that over a blurry or missed shot.
More light results in noise reduction, so a large sensor that collects more light will benefit you. As you can see from the advantages and disadvantages of full frame versus cropped sensors above, a full frame sensor camera might be your choice if you'll me working mostly in low-light conditions.
Extended or expanded ISO is a value beyond the physical sensitivity of the camera's sensor and actually means brightening the image using software, comparable to adding exposure in post processing.

Lenses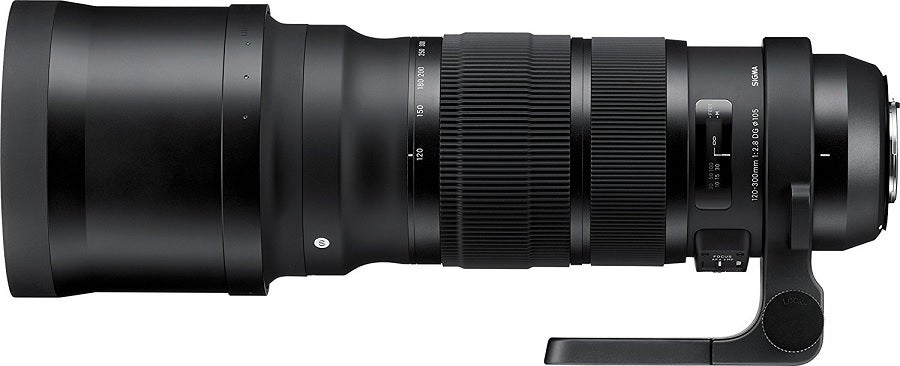 You should give lenses sufficient consideration when selecting a camera for your wildlife photography. If you already own a lens you plan on using, make sure it is compatible with the model you're interested in and fits the mount and the sensor.
Camera lenses are not interchangeable between all models and makes, and while your model will take lenses from other manufacturers that fit the mount, choosing a certain brand effectively means you're locked into that manufacturer's ecosystem of available equipment.
Look at the lenses from Nikon, Canon, Sony, Olympus, Panasonic, Pentax or Sigma and make sure you agree with the options available to the camera brand you are interested in.
A telephoto zoom lens is the first choice for most wildlife photography as there is a limit to how close exactly you can get to most wild animals. Taking shots from a distance ensures your safety and undisturbed animal behavior while you zoom in with a telephoto lense.
The Sigma 120-300mm f/2.8 DG OS HSM Sports is a strong super-telephoto zoom lense.
Available for Canon and Nikon, it comes with optical stabilization, internal focusing and a Hyper Sonic Motor for fast and quiet autofocus.
For more range at a higher price, consider the Sigma 500mm f/4 DG OS HSM Sports Lens for Canon or Nikon.
For cropped sensor cameras, consider the Sigma 18-300mm f/3.5-6.3 DC Macro OS HSM lens, an affordable all-in-one extreme zoom with optical stabilization.
It is available for Canon, Nikon, Sony or Pentax cameras.
Nikon full frame camera owners should consider the AF-S NIKKOR 80-400mm f/4.5-5.6G ED VRa.
Thanks to its maximum aperture, it reaches 30% farther than regular 80-300mm zoom lenses, a significant advantage for wildlife photography. For an even greater range, consider the AF-S NIKKOR 200-500mm f/5.6E ED VR.
Cropped sensor owners (the Nikon DX models) can choose between the AF-S DX NIKKOR 18-300mm f/3.5-6.3G ED VR lens or the slightly pricier NIKKOR VR 70-300mm f/4.5-5.6.
Canon photographers find a fairly light and compact telephoto lens in the Canon EF 100-400mm f/4.5-5.6L IS II USM model.
For a significantly greater cost, you can get one of the longest and fastest lenses with a reach of over a hundred yards: the EF 600mm f/4L IS II USM and EF 800mm f/5.6L IS USM lenses are for shooting big game at a distance and for safaris with limited access to nature.
For the Sony camera in our selection, the SAL-70400G2 70-400mm f/4-5.6 G SSM Super telephoto zoom lens features a fast autofocus performance.
A wide angle lens can also be appropriate for wildlife photography, for example for panning-style shots when you're taking a picture of horses or deer in a field, flocks of birds on a lake or nesting, and similar scenarios.
For the subject matter of plants and insects, your best choice will be a good macro or close-up lens

Photo Via: Wikipedia

Wildlife Photography Cameras For Birdwatching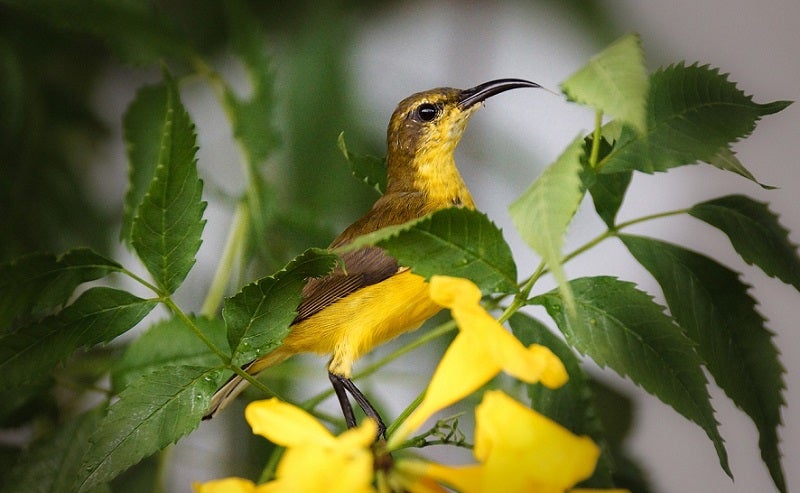 Birds make up a special category in wildlife photography, for the simple yet challenging reason that they can fly. They're more difficult to capture yet can give you absolutely stunning shots, especially when you're lucky enough to shoot a predator catching its prey.
More than 50 million Americans are birders, and birdwatching ranks among the 15 most popular US recreational outdoor activities. If your a beginning birder, see our How to Start Bird Watching Guide.
Single lens reflex cameras and their digital counterparts are great for birdwatching because while spotting, you can use the lens of the camera like you would use binoculars or a spotting-scope.
Instead of having to switch between spotting optics and camera, your perfect shot is only a button-click away. However, the numbers of camera lenses and objectives are different from binoculars, where you might find the combination of 8×40.
This means a magnification of 8 times with a 40mm objective. A spotting scope might have an 80mm objective and a zoom eyepiece to give you a magnification between 20x and 60x, for example.
For a camera lens, the focal length is important, which expresses the distance between lens and image plane inside the camera (the sensor, in digital cameras).
A greater focal length equals greater magnification.
For example, in a 300mm telephoto lens, the 300mm refers to the focal length, not the diameter of the objective.
As a birdwatcher, you might be after a specific species and have already selected your scope or binoculars. There is a simple formula to determine what focal length corresponds to the magnification factor of your optics.
A full-frame camera uses a 50mm lens for 1x magnification. Therefore a 300mm lens provides you with a magnification of 6x – simply divide the focal length by 50.
For a camera lens, the maximum aperture is also important, measured as an f-stop: the ratio of the maximum opening to the light entrance of the lens.
A smaller number means more light, which in turn relates to a faster possible shutter speed.
However, larger aperture lenses are heavier and more difficult to wield, especially without a tripod or monopod.
When shooting birds, consider a smaller aperture: instead of an f/2.8 telephoto lense, try a f/4 or f/5.6 one. This will work particularly well in ideal light conditions, i.e. during the day.
Shooting birds in low-light, consider a full-frame camera with an f/2.8 lens and possibly a monopod.

Teleconverter
A teleconverter is an optical device to enhance the reach of a camera lens by introducing a factor of magnification, most commonly 1.4x or 2x. However, a teleconverter reduces the maximum aperture of the lens, meaning less light reaches the sensor.
Additional drawbacks are that the light has to pass more glass, resulting in a possible image degradation. Your autofocus might also be impaired, which is why same manufacturers include a teleconverter already in a telephoto lens in order to be able to keep autofocus performance.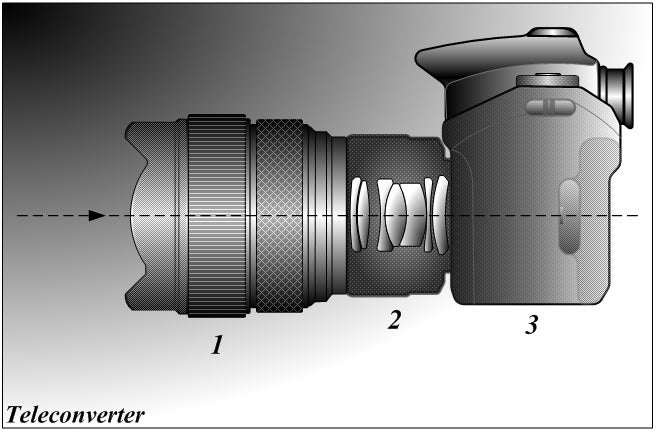 Photo Via: Wikipedia

Extras
These shouldn't be primary factors to influence your decision, but are nonetheless noteworthy. Apart from taking photos, you can also use your DSLR to record video.
Since you might be paying quite a bit for your wildlife photography camera, most of these can at least record 4K Ultra HD video at 30 fps. Some models go even beyond that and are capable of recording at high frame rates for slow-motion video.
You might also look at connectivity options, i.e. plugs for USB and HDMI as well as how many memory card slots a camera has. Some models even come with built-in GPS to automatically geotag your images.

FAQ About Wildlife Photography Cameras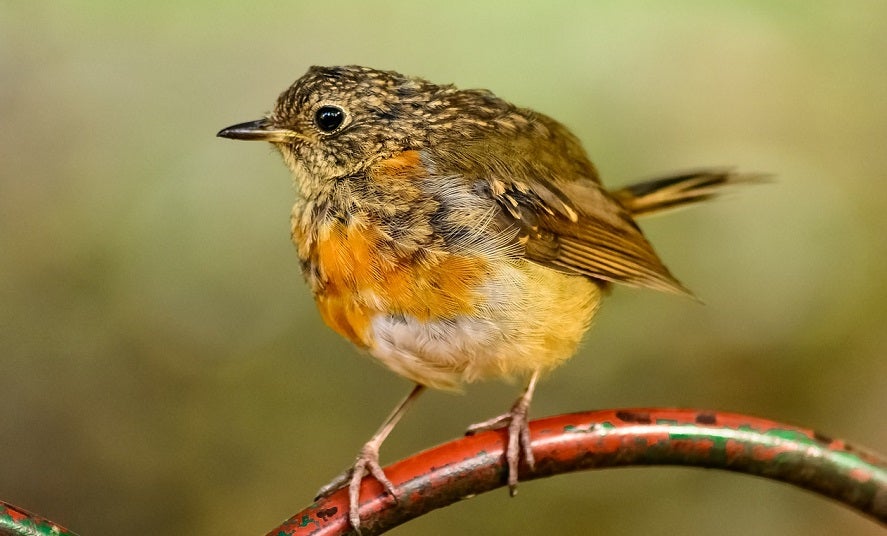 Q: What lens is included with each model?
A: The cameras as we have reviewed feature just the body and come without a lens. Depending on the model, a selection of lenses is available at an additional cost. We've presented a selection of telephoto lenses above compatible with the reviewed cameras and suitable for wildlife photography.
Q: Can I use any lens with my camera?
A: A lens for your camera has to fit the mount on the model, and the features of the lens need to be compatible with the camera's electronics, so you can make use of the autofocus, for example.
It's not always necessary to pair the manufacturer of lens and camera, but whatever lens you get, make sure it will work with your particular model.
Q: What is a telephoto lens?
A: For a full-frame camera, a lens with a focal length of 50mm is typically referred to as "normal." A telephoto lens is an objective with a focal length longer than its physical length, generally 85mm and more.
The field of view for a telephoto lens is commonly described in reference to a full-frame (or 35 mm) camera, so keep in mind that with a cropped sensor, you'll get a greater focal length with an otherwise identical lens.
Telephoto lenses are used to "zoom in" and bring objects in the distance into focus.
Q: Are cropped sensors for beginners and full frame models for professionals?
A: Full frame cameras and equipment tend to be more expensive, often leading to the assumption that they're more professional. But cropped sensor models are not only for beginners.
Keep in mind that you're a professional if you know how to skillfully handle a camera (of any type), not if you use an expensive one. You can achieve stunning wildlife shots with a cropped sensor camera if you know how to use it and adapt to conditions.
Q: Which camera is best for shooting in low-light conditions?
A: Less light means more noise, so shooting in low-light conditions might result in grainy pictures, less defined shots or blurry photographs because the subject moved during a slow shutter speed take.
For shooting at dawn and dusk and less than ideal light, select a camera with a wide ISO range and possible a full-frame sensor which can let in more light, then pair it with a lens that features a large maximum aperture to let in as much light as possible.
You'll probably need some sort of support, such as a tripod or monopod.
Q: Which model should I choose for birdwatching photos?
A: Technically, all the cameras we reviewed are apt for shooting birds in the wild. The ideal model depends on which species you're after and how close you can get.
If you're shooting with just your hands and no support, consider a lighter model, which will typically be a cropped sensor camera with a lighter telephoto lens. With a wide angle lens, you can capture an entire field or flock of birds.
If you need to cover great distances, a full frame camera with a extreme telephoto zoom might be best.
Q: Why can't I use a "mirrorless" camera for wildlife photography?
A: You can, of course, but so-called mirrorless cameras have some disadvantages. A mirrorless camera doesn't allow for a view directly through the mounted lens and will display a preview of the shot on a digital display.
You have less feel for how the final image will look, and the display might not perform well in outside light, introduce a delay or might give you away to wildlife at low light. It could also be that less lens options are available.
While you take great wildlife shots with these cameras, you're commonly more likely to miss the perfect picture due to their performance.
Q: What other equipment do I need?
A: Apart from a camera and lens, you might consider a teleconverter to increase the focal length. For steady shots, a tripod, monopod or beanbag is your best friend, and you'll greatly appreciate a camera backpack to lug your gear around.
For reliable storage, get a high-class fast memory card with the maximum capacity compatible with your camera. You might also benefit from an extra battery or charger to not run out of power on your picture hunts.
A rain or water cover protects your equipment in adverse weather, while a field or down jacket or even a heated jacket keeps you warm.

Top Camera Brands
While there many brands of DSLR cameras made for wildlife photography, we are going to narrow it down to our top 3 brands. You will do well considering any camera made by them:
Nikon: I think the undisputed king of professional DSLR cameras! They are based in Japan and have been making photography equipment for over 100 years.
Cannon: The EOS line of cameras by Cannon is without a doubt some of the best cameras available. They span in price range from several hundred dollars to several thousand.
Sony: Certainly not as well known for cameras as Nikon and Cannon they however apply their technology to making some excellent cameras that are worth considering.
Outside Pursuits Overview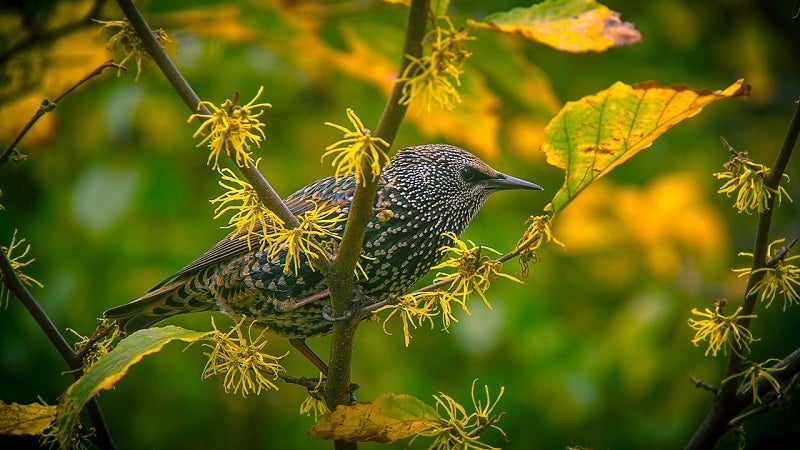 We hope that the wildlife photography cameras we've reviewed feature at least one model for every budget. All of them are able to perform well in outdoor conditions and are able to deliver impressive shots of various species of animals.
Keep in mind that you'll be using a high-quality for a long time and all of these models will give you better results than a typical point-and-shoot camera.
Your next steps might be to get a book on wildlife photography technique or look for some inspiration by viewing National Geographic's gallery of the Nature Photographer of the Year.
How We Researched
To come up with the top wildlife photography camera we researched a variety of sources for reviews such as REI, Dicks Sporting Goods and Bass Pro Shops along with our own personal experience.
We also consulted online magazines for product research and reviews to get as much unbiased information as we could. To help weed out fake reviews we used Fakespot.com to make sure we only looked at genuine reviews.
With so much quality gear available, we had to narrow it down based on what we felt were the best options for the price. The staff authors are avid photographers and birders.
To help narrow down the selection our authors used their personal experience along with recommendations from fellow hikers, photographers and birders.
After extensive research, we came up with our list to help you choose the right one for you.
Sources
---
I hope this guide was helpful for finding the best camera for nature and wildlife photography to fit your needs. If you want to comment or recommend a DSLR camera I didn't include, please use my contact form to get in touch.
Notice:
OutsidePursuits.com is a participant in the Amazon Services LLC Associates Program, an affiliate advertising program. OutsidePursuits.com earns fees from products sold through qualifying purchases by linking to Amazon.com. Amazon offers a commission on products sold through their affiliate links.