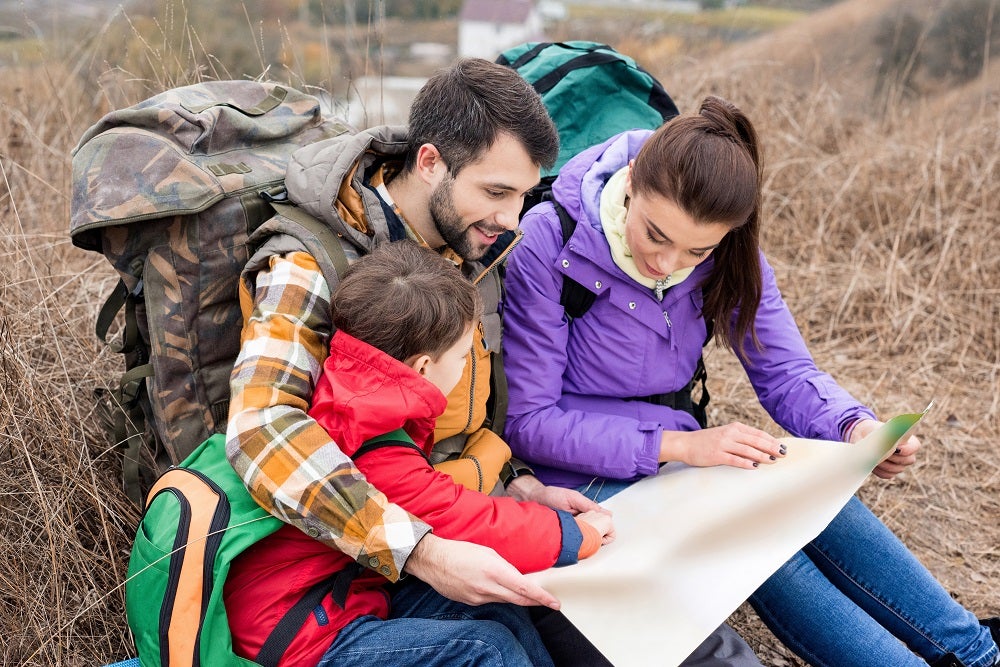 Our Editors independently research, test, and rate what we feel are the best products. We use affiliate links and may receive a small commission on purchases.
Outdoor adventures are an excellent way to spend your time with your family. Nature brings out some of humanity's greatest qualities. Spending quality time together brings families closer.
Your next outdoor adventure could be snowshoeing or kayaking in the summer. No matter the adventure, it is important to be together.
Hiking is one family adventure that is extremely popular and can be loads of fun for your kids. Unfortunately, if you fail to prepare your family and yourself for the excursion, you could wind up rather unhappy about how the trek turned out.
Hiking is fun and often free, and can be a great way to spend weekends during busy school years or summer vacations. But knowing how to plan ahead, prepare for emergencies and have a blast can be a challenge.
Planning
Anytime you take your loved ones out into the wild, you must be sure to plan for any and all obstacles that might get in the way of the good time.
Amongst all the planning and preparation you should do, here is a short list of ways to be especially prepared with a well-thought-out plan.
The Hike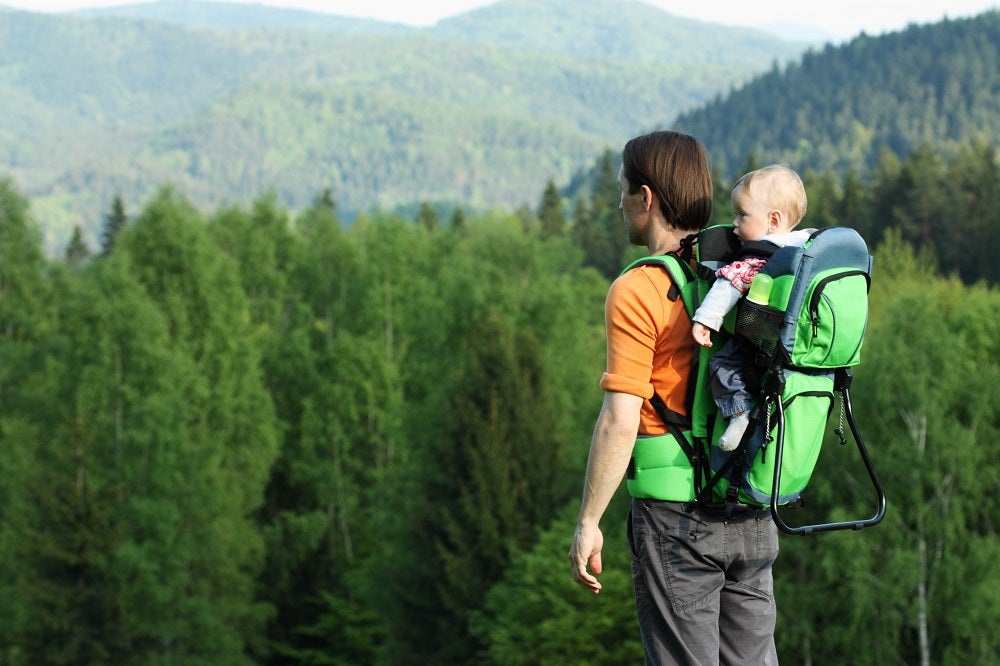 Many family cities offer great hiking options with a variety of landscapes from mountainous to desertous and everything in between. Before you leave your home, gear in hand, be sure you have done extensive research on the trail you plan to hike.
If you have young children or toddlers, make sure you have a kids hiking backpack to carry them in.
Ask yourself questions like:
Is this trail the best length for the experience levels of our hikers?
What type of trail is it? Moderate? Easy? Steep? Dangerous?
Are there any wild animal sightings recently?
You must have a clear understanding of the type of hike you are taking your children on, so be sure you have done your duty of making sure it is safe and accessible.
The Rest Stops
Just like road trips, planning ahead for when you expect to take breaks can be a helpful way to keep your schedule on track.
If you have young children, they will need more breaks than your older children, so be sure you have made plans according to the youngest kid in the bunch.
Your older kids might appreciate frequent breaks as well since they are more susceptible to muscle cramps from growing.
Using trail markers on your map will help you plot the destinations for your various breaks. With children, taking a break every hour or so will be necessary, so plan ahead for these breaks.
Your kids have to stay well energized and well hydrated, so these breaks will serve two purposes: rest and refuel.
The End Goal
Hikes that only encompass walking can be somewhat boring for your children. They want to see nature at it's finest, and they want to experience something new and exciting.
Pick a trail that has a fun destination to reach at the end, like a waterfall or a lake. Your kids will feel proud of their accomplishment and will have something to look forward to.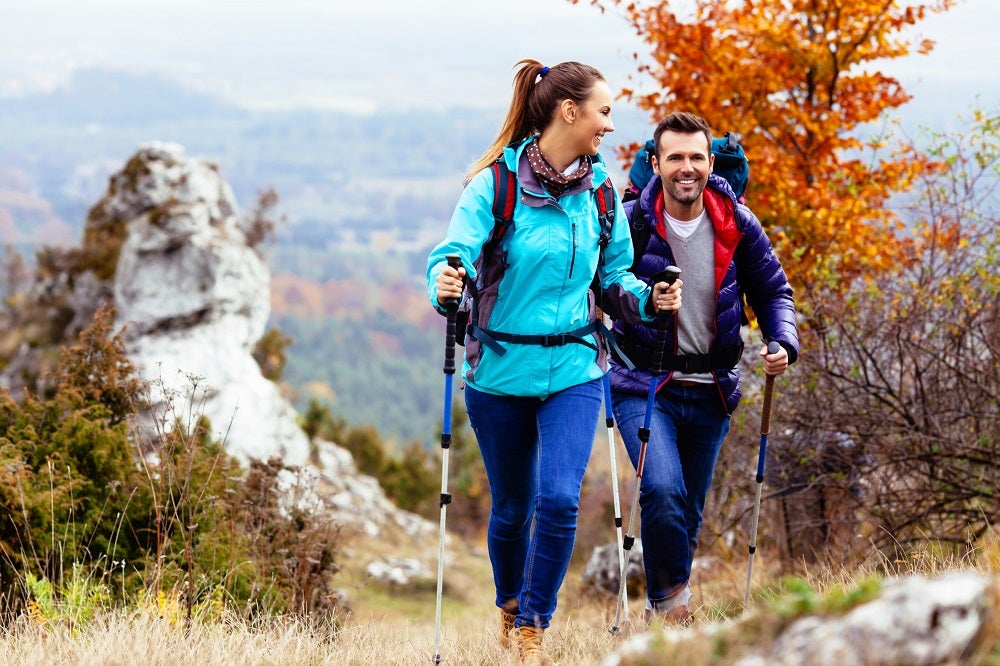 The Time Frame
Keep your plan in the proper time frames. When hiking with children, be sure you have planned ahead to leave a little early to make up any lost time to come.
If you have numerous breaks scheduled along your trip, factor these moments into your time frame.
The worst thing you can do is tell your children the hike will last 3 hours, when it reality it will take 6. They will become restless, you will lose your patience, and the whole adventure could turn into a bust.
Packing
A well-rounded pack will save your life in certain situations. There is nothing worse than hitting a trail and realizing you forgot something crucial, so be sure you have done all of your packing ahead of time.
Double- and triple-checking things (like I do) requires a lot of time, but it is well worth it. Depending on the length of your trip, you may need some additional things in your pack.
For instance, if you plan to spend a night camping once you reach your hiking destination, you will need more long-term things like: sleeping bags, backpacking stoves, rain jackets, rain pants and spare clothes.
These extra items might require a larger hiking backpack, so be sure you have one handy enough to fit all the gear without overloading the carrier.
If you are just planning for a day trip, you may only need your basic hiking gear, from comfortable footwear and head coverage to trekking poles and a bathing suit.
Day trips require a much smaller pack and can be a better option when you are hiking with children of a younger age. You also need to consider the amount of items you are carrying on your back.
Too many and you may cause yourself an injury that will be difficult to take care of in the wilderness.
Another important element of day hiking with your kids is preparing for grumpy children. Be sure you have packed plenty of entertainment, from nature books and music to scavenger hunts and I-spy games.
Your kids may also need to take more frequent snack breaks, so prepare healthy, well-balanced snacks like granola clusters and peanut butter balls.
If you are hiking with kids who have celiac disease, be sure you have plenty of snack options for them as well.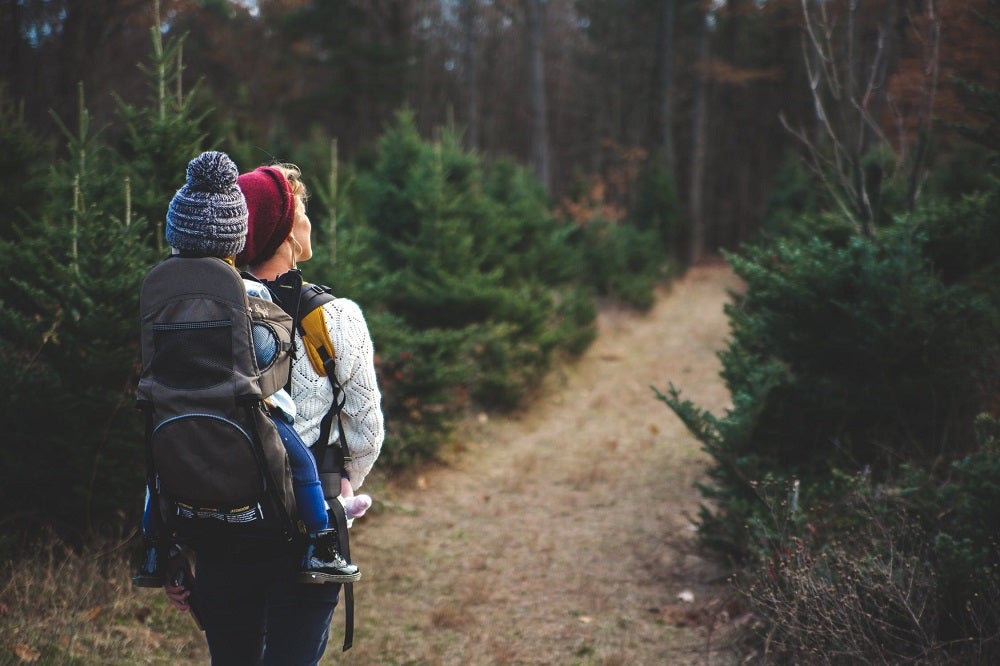 Traveling
In my experience, the most common thing parents forget to plan for is traveling to the hiking destination. Some trails are further from the city and require a longer amount of car time, which can lead to anxious kids.
The best thing you can do to avoid this scenario is have a plan for the car ride. Car games can be really fun and get the whole family excited to spend time together and keep the good times rolling.
Family car games are a great way to pass the time of the drive, but if you have kids who enjoy quiet as well be sure you have planned some quieter entertainment like movies or audiobooks.
Car snacks will come in handy during this time, and after the hike is finished, to keep the kids full and happy. Hiking can be exhausting for young ones, so prepping some protein-filled car snacks for afterwards will be great.
Beforehand, you can eat energizing snacks like trail mix or nuts to get good nutrients flowing before exercising.
Hiking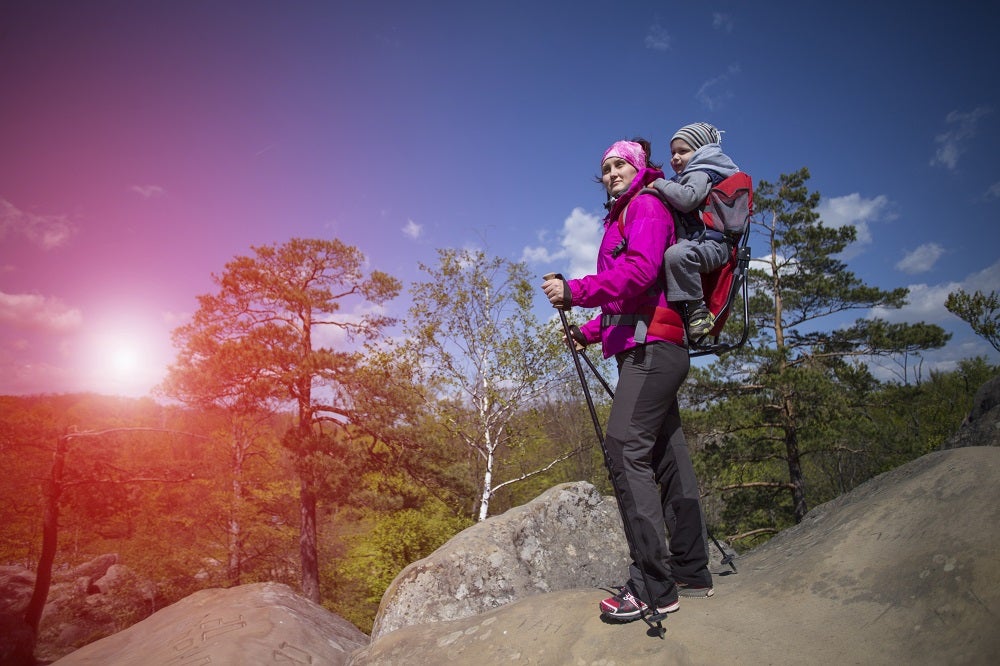 This is when the fun really begins. The hike is the part all of you have been looking forward to and preparing for.
Hiking is not only an excellent form of exercise that is both a low-intensity and high-cardiovascular workout, but it gives you the opportunity to be present in nature and expand your mind to the wonders of the earth.
While you're hiking, be sure to enjoy your surroundings. Children love to explore and be hands-on when they are outside. If your toddler finds a meadow they like, let them run around in it.
When your teen finally opens up to the fun being had, let them have a chance to lead the group and feel proud of their work. When your pre-teen is feeling explorative, teach them outdoor skills like knot tying, animal tracking and fire making.
Scavenger hunts are a really fun way to use your time and learn interesting things about nature while hiking. It also gives your elementary-age kids a task to feel accomplished about. Even parents enjoy a good trail game.
The final bit of advice I have for parents thinking about giving hiking with the family a try is to remember that you are a visitor in nature. Be sure to pack trash bags to pick up litter from yourself and maybe past hikers along the way.
If you're hiking with infants, bring plenty of bags to dispose of dirty diapers.
Show nature the respect it deserves and you will end up having an epic adventure that the whole family remembers for years to come. Just don't forget your camera so you can capture the moments.
Notice:
OutsidePursuits.com is a participant in the Amazon Services LLC Associates Program, an affiliate advertising program. OutsidePursuits.com earns fees from products sold through qualifying purchases by linking to Amazon.com. Amazon offers a commission on products sold through their affiliate links.