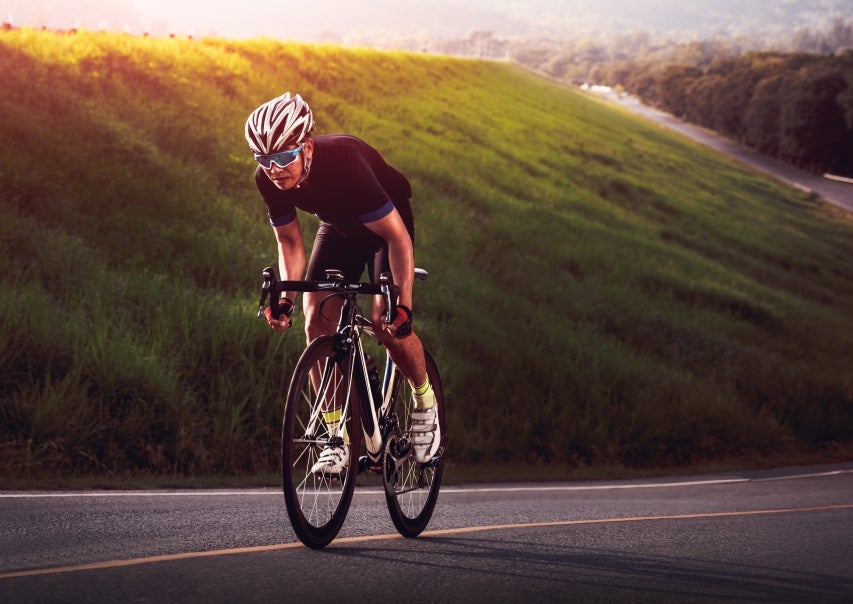 Our Editors independently research, test, and rate what we feel are the best products. We use affiliate links and may receive a small commission on purchases.
In this article we discuss the top-rated best road bike wheels. Then we discuss differentiating factors of the best road biking wheels for the money.
For information about cycling wheels' quality factors see our buyer's guide, Buyer's Guide To The Best Road Bike Wheels. Also take a look at Amazon Best Sellers to see which road bike wheels others are buying.
Best Road Bike Wheels
| | Mavic Ksyrium Elite | Mavic Cosmic Pro Carbon SL C | Zipp 808 NSW Carbon |
| --- | --- | --- | --- |
| | | | |
| | | | |
| Rim Material: | Maxtal | 3K carbon fibers | Carbon Fiber |
| Wheel Size: | 700 mm | 700 mm | 700 mm |
| Rip Depth: | 22 mm | 40 mm | 82 mm |
| Rip Width: | Internal: 17.25 mm External: 27.8 mm | Internal: 19 mm | Internal: 17 mm |
| | | | |
Also see: Road Bike Wheels Comparison Table
---
Quick Answer: The 5 Best-Rated Road Bike Wheels
---
Road Bike Wheels Reviews

You do not have to break the bank to replace the stock wheelset that came on your bike (unless the whole thing cost more than $2500). This popular pair from Mavic are stiff, light, and are even tubeless compatible, making for the perfect set of training wheels.
These aluminum road bike wheels are great for training and have been built to last, while the weight is still kept low. Sealed cartridge bearings keep out dirt. The same bearings are used in Mavic's high-end Cosmic Ultimate wheelset, so you know you will be spinning fast.
Ksyrium Elite. Reinvented.
The double butted steel spokes (18 front, 20 rear) boost the strength, along with the Fore Drilling process to strengthen the rim to spoke connection. The ISD 4D superlight rim has a wide internal width of 17mm and is designed to be aerodynamic.
Weighing in at 1520g, this light wheelset is also stiff. You will not notice much flex when pushing hard.
And if all of that were not good enough, the wheelset comes with tires mounted and set up tubeless. Mavic also offer a warranty and repair for anyone that has problems with the system.
---
Carbon rims are notorious for having inconsistent braking in wet conditions. Not so with this wheelset. Mavic have managed to replace the aluminum rim beds used in older versions of their carbon wheels with a rim that is 100% carbon.
This has been achieved by refining the manufacturing process to eliminate the need for machining the rims after they come out of the mold. On top of this, a heat treating method allows the rim to deal with the high temperatures generated during braking.
The top layer of resin has also been removed from the brake track so that the brake pads engage directly with carbon.
You do have to use the included SwissStop Flash Pro Yellow brake pads, but this is fine as the braking performance is solid in the dry and exceptional in the wet. Better than any other carbon wheel, in fact. This gives you the power needed to descend in confidence on any surface, and in any condition.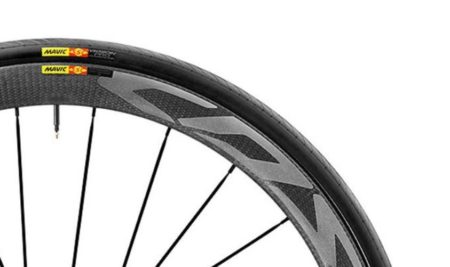 A disc version is also available.
The rim has an internal width of 17mm and is 40mm deep, with a rounded shape for optimum aerodynamics. The best tires to use with these wheels are between 25mm and 32mm wide. They come installed with Mavic's 25mm Yksion Pro GripLink on the front and the PowerLink on the rear.
When it comes to weight, the wheelset has a total weight of 1409g. The rear wheel is slightly heavier at 808g. Thanks to the stiff carbon and the straight pull elliptical spokes (18 front, 24 rear), you can accelerate fast. The aerodynamic shape allows you to hold you speed easily.
Mavic's Instant Drive 360 freewheel adds to the fast acceleration as the 40 tooth dual ratchet design engages almost instantly, propelling you forward at the first pedal movement.
Fast, light and stiff clinchers that perform well in all conditions make these a perfect set of racing wheels.
---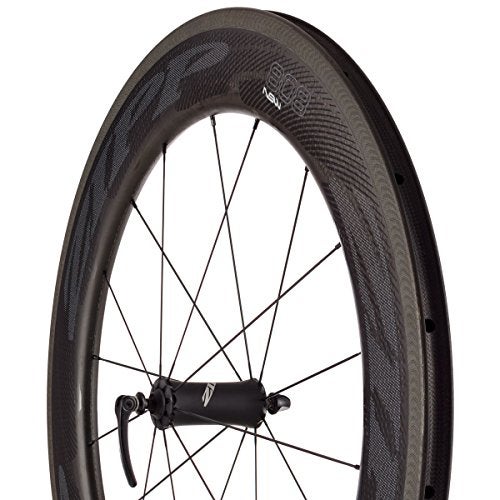 This wheelset is a top performing deep-section aerodynamic wheel for all out speed when racing time trials or triathlon. At 82mm, the rim is the deepest that Zipp make and it is a product of their Nest Speed Weaponry test lab.
The rim surface has small dimples that reduce drag by enhancing the boundary layer airflow. In layman's terms, this means that the layer of air that sticks to the surface of the wheel and increases drag can move away easier, allowing a faster speed.
Despite the deep rim, side winds are not as much as a problem as when using other similar wheels. Whatever the reason for this, this wheelset gives you more control when the wind is trying to push you off course.
While the braking surface is actually quite good for a carbon rim, you will still experience noise and brake fade after extended braking. However, bear in mind that these wheels are meant for going fast, so you should be avoiding braking anyway!
Cognition hubs with Axial Clutches work with the rims to keep the whole thing spinning fast. When freewheeling, the ratchets in the freehub are retracted so that there is no friction to slow you down. Once you start pedalling again, magnets ensure that the ratchets are reengaged.
The whole wheelset weighs 1810g and there is no flex, no matter how hard you push them. Overall this is a great set of wheels for TT, even though they are not tubeless compatible.

---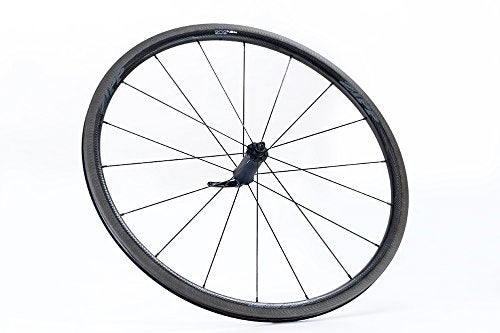 Although these wheels are intended for all round road use, their shortcomings make them a perfect set of wheels for climbing enthusiasts.
They lack a certain stiffness , are not particularly aerodynamic, and do not hold their speed too well on downhill sections, but none of this is of concern if you are going to spend most of your day cranking towards mountain peaks.
Zipp 202 Firecrest Carbon Clincher
In fact, when it is time to descend, this wheelset handles easily, even through tight turns and switchbacks.
Braking performance in the dry is good, thanks to the textured brake surface. In the wet they perform better than other carbon wheels, but still not as well as aluminum rims or disc brakes. That is to be expected though.

---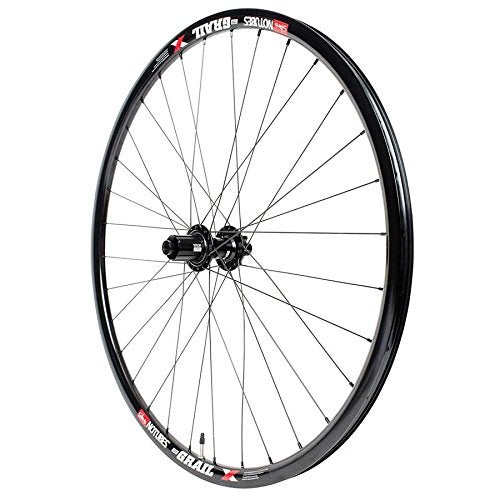 Tubeless is one of the best upgrades you can make. Unless you actually like fixing punctures that is. Stan's invented the tubeless system and it has seen huge success in mountain biking.
This wheelset was created for GT to put on their Grade gravel bike. They are designed to be fast enough for use on the road but strong enough to deal with cyclocross, gravel or adventure use as well.
Stan's No Tubes have produced cyclocross wheels before and these rims are similar to their Cross wheelset. The difference is that the Grail can take higher pressures, making it suitable to road use as well as off road, which cannot be said for all cyclocross or gravel wheels.
The 24.5mm deep rims are constructed from aluminum and have an aerodynamic shape. Inflating a tubeless tire with a track pump is easy thanks to Stan's rim profile.
Stan's also provide their 3.30 Disc hub at the front and their 3.30 RD Disc hub at the rear. The front wheel has 24 Sapim Laser spokes and the rear 28. As the name suggests, these hubs have 6-bolt disc brake mounts.
The freehub has 12 degrees of engagement and cartridge bearings keep out the dirt and mud that you will be plowing these wheels through.
While these are not the lightest wheels available, they certainly are not the heaviest. Likewise, there are stiffer wheelsets available, but the extra compliance makes riding through rough terrain just a bit more comfortable.

---
Road Bike Wheels Comparison Table
---
Buyer's Guide To The Best Road Bike Wheels
In this article we will review and compare the 5 top-rated road bike wheels from the road bike wheel brands that have achieved industry honors for quality and user ratings. We've compiled an overview of the best of the best road bike wheels.
But it's not simply a case of switching to a lighter, stronger and faster wheelset. There are lots of different types of wheels available, made from different materials, with features and options like freehubs, braking format, axle sizes etc.
Most road bike wheels that come stocked on new bikes are somewhat below the average quality of the remaining components. This helps keep the price low when you first buy the bike but means that you will likely want to buy a new wheelset. It is generally a good idea to have at least two sets of wheels anyway.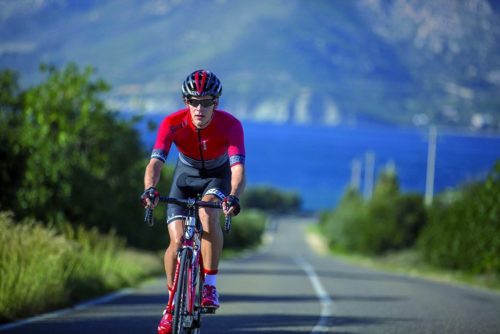 One cheaper and heavier pair for training that you don't mind hammering repeatedly into potholes and throwing grit at all the time, and a lighter, faster wheelset for racing or longer fair weather rides.
It is not simply a case of buying a lighter, stronger, faster pair of wheels though. There are lots of different types of wheels available, made from different materials, with options when it comes to freehubs, braking format, axle sizes etc.
Fear not! We are here to help. Below you can find a brief (as possible!) overview of all the considerations when looking for new road bike wheels, followed by some suggestions to get you rolling.
First, let's have a look at the various components that make up a bike wheel.
Primary Road Bike Wheel Components

Hub
This is the center of the wheel and contains bearings that spin the rest of the wheel around an axle. The axle is attached to the frame or fork. Most modern rear axles are 130mm wide and 100mm at the front, and both usually have a quick release. With the introduction of disc brakes (see below), various other sizes have been introduced, designed around a thru-axle.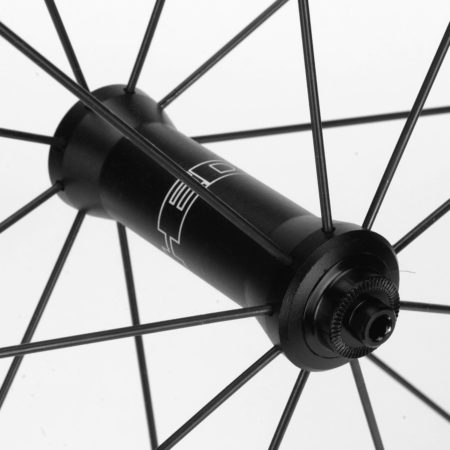 On the right-hand side of the rear hub is the freehub. This engages with the cassette to drive the wheel forward and allows the wheel to spin when the cassette is not moving. There are differences between Shimano, SRAM, and Campagnolo freehubs, so make sure that the freehub on your new wheel is compatible with your drivetrain. You may be able to get an adapter.

Spokes
The hub is laced to the rim with wire spokes. They may be made from aluminum or steel and the number used depends on the wheel. Less spokes makes for a lighter but weaker wheel. Inside the rim, the spokes thread into a nipple, which is just a fancy name for a nut. If a wheel gets out of true, it can be corrected by turning the nipples and adjusting the tension of the spokes.

Rim
This holds the tire and may have a braking surface for rim brakes. Rims may be made from aluminum or carbon. The latter is lighter but costs more and has a less consistent braking surface. Most road rims (and therefore wheels) have a diameter of 700c.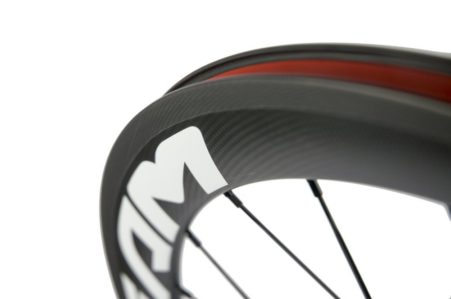 There is an industry standard rim width of 622mm but wider rims have begun to emerge in recent years. A wider rim gives the tire a bigger volume, creating a smoother ride.

Braking Type
Rim brakes push a brake pad onto each side of the rim using a cable mechanism. Aluminum rims have a far better braking surface than carbon, which tends to make lots of noise and performance fades after extended braking. Disc brakes are usually hydraulic and push pads onto a disc mounted on the hub. The power of hydraulic disc brakes is unmatched but both the hub and frame/fork have to be disc brake compatible.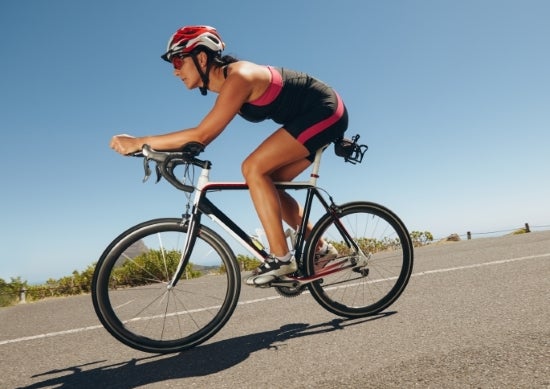 The Different Types of Road Bike Wheel
As you know, there is more to road cycling than just riding a bike on the road. There are recreational riders, racers, time trialists, endurance riders, and tourers. Then there are gravel bikes and cyclocross bikes intended for offroad use. Each style of riding requires different  wheel specifications.
Training
You will spend the majority of your time on training wheels and therefore they must be able to put up with a lot of (ab)use. The braking surface on an alloy rim will last longer than carbon. Weight savings shouldn't be much of a concern on your training wheels so you can afford to spend less for a heavier wheelset. A handmade wheelset with easily replaceable spokes is a great choice, as at some point they will need some attention.
Touring
Long service life is key, along with ease of maintenance. More spokes will ensure a stronger wheel.

Aerodynamic
Road bike wheels with a deep rim not only give your bike a professional look, but actually make it go faster. The deeper the rim extends towards the hub, the more aerodynamic gain you get. At the same time, however, the larger surface area on the bike's profile makes it more susceptible to side winds.
No one wants to get blown off the road, so there are mid-section aerodynamic wheels with a depth of around 30mm, and deep-section wheel with a depth of around 50mm. Obviously, the deeper the rim, the higher the weight. Aero wheels are usually made from carbon fiber but budget wheelsets will contain aluminum.
Aerodynamic wheels are usually reserved for racing and their owners will otherwise use training wheels.

Climbing
Aerodynamics are not such a concern on long climbs. On the other hand, rotating weight will be felt more when slogging uphill. For this reason, climbing wheels have a low weight, being constructed with shallow rims and less spokes. A shallow (not aerodynamic) rim gives a more comfortable ride as well.

Cyclocross/Gravel
Off road use demands a stronger wheel. More spokes are used for strength and carbon wheels offer the lowest weights.

Tire Type
If that weren't enough, there are three different rim-tire interfaces.

Clincher
This is the standard set up as you have (probably) always known it. An inner tube sits under the tire. It is easy to fix a flat tire by hand.
Tubular
These have an inner tube stitched into the casing. The tire is glued to the rim. If you get a flat, the tire has to be removed and a new tire glued on. For this reason, they are best used for racing as a roadside repair is out of the question without a support team.

Tubeless
If you hate flat tires, a tubeless system is a godsend. There is no inner tube but an airtight seal between the rim and tire. Sealant waits inside the tire and plugs up any punctures that occur, allowing you to keep riding…and smiling. If the tire does lose all its air for some reason, a tube can be easily installed and inflated.

Factory vs Handbuilt
One last thing to consider is if you want your new wheelset to be built by machines or a human. In actual fact, factory wheels are mostly built by machines and then finished off by hand. What is labeled as a factory wheel may actually have been built entirely by hand but with the same specification as thousands others.
Handbuilt wheels can be made to whatever specification you desire. You are in control of each component used and it will all be lovingly put together by a professional wheel builder.
Racing wheels (including aero wheels) are usually factory built whereas it is a better idea to have training wheel hand built.
---
Thanks for reading The Top-Rated 5 Best Road Bike Wheels Reviewed. We hope this article has helped you to discover the best road biking wheelset for your needs and preferences.
Also see these informative articles: Top 10 Road Biking Routes in the United States and How To Get Started Road Biking – A Beginner's Guide.
MORE BIKE GEAR  ROAD BIKE SHOES | ROAD BIKE PEDALS | CYCLING SHORTS | ROAD BIKE JERSEYS | ROAD BIKE WHEELS | ROAD BIKES UNDER $500 | ROAD BIKES UNDER $1000 | ELECTRIC BIKE CONVERSION KITS | ELECTRIC FOLDING BIKES | E-BIKE BATTERIES | CRUISER BIKES | BEACH CRUISERS | BALANCE BIKES | BIKE TRAVEL BAGS | ROAD BIKE HELMETS
Amazon Bestsellers For Road Bike Wheels
[amazon bestseller="road bike wheels" tracking_id="vs-outsidepursuits-20″]
How We Researched
To come up with the top road bike wheels, we researched a variety of sources for reviews such as CompetitiveCyclist, JensenUSA, REI, EVO along with our own personal experience.
We also consulted online magazines for product research and reviews to get as much unbiased information as we could. To help weed out fake reviews we used Fakespot.com to make sure we only looked at genuine reviews.
With so much quality gear available, we had to narrow it down based on what we felt were the best options for the price. The staff authors have a wide and varied background in road cycling, racing and bike packing.
The authors have decades of experience in cycling and eager to share their knowledge with readers.
To help narrow down the selection we used personal experiences along with recommendations from fellow cyclists, bloggers and bike shops.
After extensive research, we came up with our list to help you choose the right one for you.
Sources
Notice:
OutsidePursuits.com is a participant in the Amazon Services LLC Associates Program, an affiliate advertising program. OutsidePursuits.com earns fees from products sold through qualifying purchases by linking to Amazon.com. Amazon offers a commission on products sold through their affiliate links.