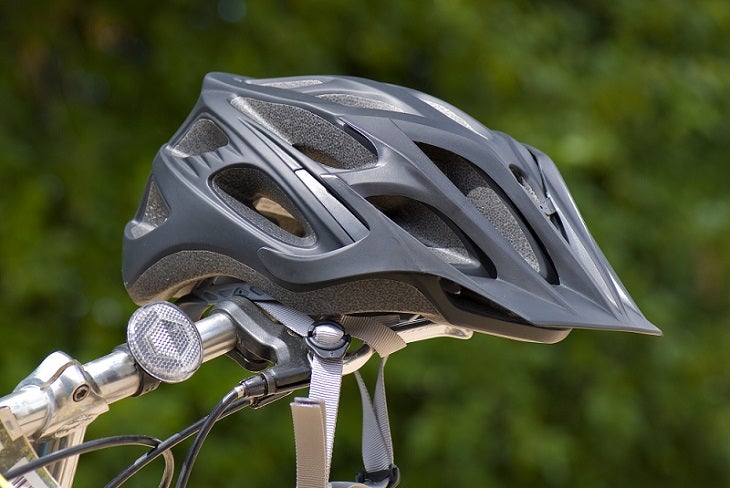 Our Editors independently research, test, and rate what we feel are the best products. We use affiliate links and may receive a small commission on purchases.
What are the best road bike helmets worthy of protecting your head?
What should you look for in a cycling helmet and what qualities are most critical?
Modern bike helmets now combine style and protection so concern about your appearance shouldn't be an excuse for neglecting safety.
So make sure what you have on your head is going to protect it.
Best Bike Helmets
| | Giro Syntax Road Bike Helmet | BELL Stratus Road Bike Helmet | Obsidian Cycling Premium Helmet |
| --- | --- | --- | --- |
| | | | |
| | | | |
| Weight: | 8.5 Ounces | 8.1 Ounces | 8.7 Ounces |
| Vents: | 25 Vents | 26 Vents | 22 Vents |
| Shell: | Molded polycarbonate shell with EPS Liner | In-Mold Polycarbonate | Molded polycarbonate shell with EPS Liner |
| MIPS: | Yes | Yes | No |
| | | | |
For more of my biking recommendations, have a look through these popular Outside Pursuits guide links: Bike Lights, Bike Racks, Bike Trailers.
Quick Answer: The 7 Best Rated Road Bike Helmets For 2021
Our reviews of the top rated bike helmets with our guide and comparison table will help you choose the right helmet for you.
---
Road Bike Helmet Reviews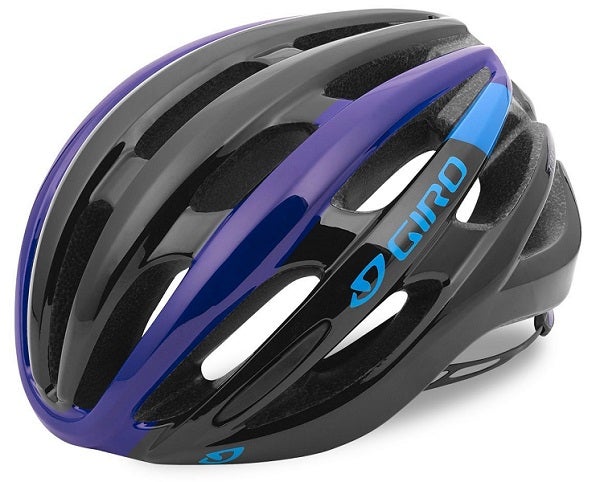 Giro Foray MIPS Road Cycling Helmet at a Glance
:
---
Shell: Molded polycarbonate
Liner: EPS Liner
Weight: 12 Oz
MIPS: Yes
The Giro Syntax cycle helmet is a great road bike option that is lightweight and well ventilated. The sleek design consists of many of Giro's most popular features including the In-Mold Construction and Roc Loc 5 fit system.
The Syntax comes in small, medium, large and XL and can be customized to your size by using the two-way fit adjustment.
There are 25 ventilation holes that enclose a soft, plush interior which ensures your head will stay comfortable and cool.
This road cycling helmet stands out among the competition due to its lightweight design maximum protection and MIPS (Multi-Directional Impact Protection System). MIPS is a new technology that in the event of an impact absorbing rotational impact.
I found the helmet incredibly easy to adjust to get the right fit and the the 3 different sizes ensures that one of them will be compatible with your head size.

The ventilation of this bicycle helmet is outstanding and the air flow provides exceptional cooling. On the cosmetic side, the helmet does not have the "mushroom" effect that most road bike helmets have.
The Giro Syntax helmet is not the cheapest helmet on the market, but is one of the more affordable Giro products and the best road bike helmet for the money.
On the negative side the padding inside is somewhat thin compared to their more expensive models.
This helmet is not as fancy or expensive as some of the other Giro helmets, but it will provide good protection and durability, and isn't that why you buy a helmet? The Giro Syntax is one of our top picks for the best cycling helmet.

---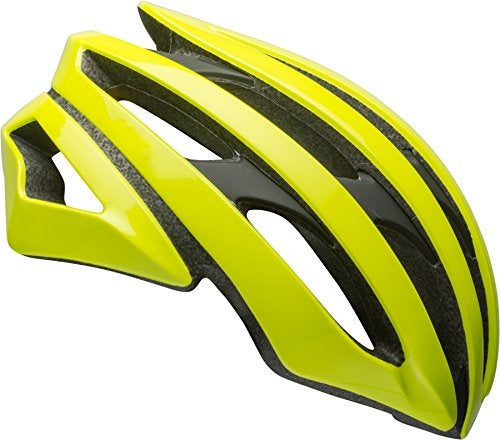 Bell Stratus MIPS Road Helmet at a Glance
:
---
Shell: In-mold polycarbonate
Liner: EPS Liner
Weight: 9.6 Oz
MIPS: Yes
Bell is certainly one of the better known manufactures of bike equipment on our list.
The Stratus is a comfortable helmet with the latest in safety featuring MIPS. MIPS is fast becoming a standard safety feature and for good reason. It helps reduce the risk of concussion in the event of an accident.
In addition to MIPS the Fusion In-Mold polycarbonate shell will protect your head from impact with its extremely tough design.
The Stratus is not just about being the safest bike helmet, if it's not comfortable you are not going to wear it and Bell has you covered.
The 18 large ventilation ports will keep your head cool during the summer months.
The airflow over your brows will keep sweat from dripping into your eyes and the dial to fit system will give you the perfect fit!

---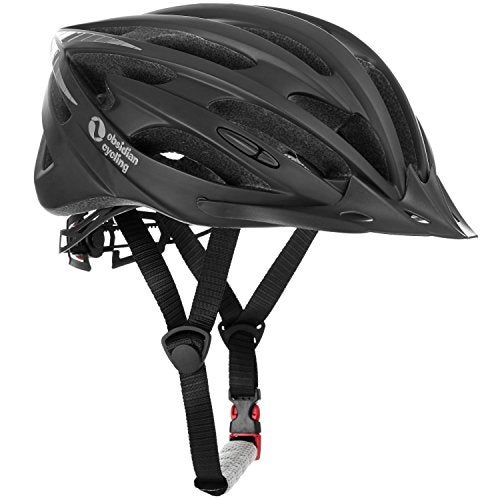 Team Obsidian Cycling Airflow at a Glance
:
---
Shell: In-Mold construction
Liner: EPS Liner
Weight: 8.7 Oz
MIPS: No
The stylish Obsidian Airflow Bike helmet provides you safety combined with cutting edge features.
Team Obsidian utilizes in-mold advanced technology to combine an American made, expanded polystyrene shell. Combined with a thick outer plastic layer which will provide you with superior protection.
This new patented adjustment system allows you to adjust the helmet both vertically and horizontally and it is backed by the "perfect fit guarantee."
The Obsidian helmet has 22 high air flow vents which have the efficiency of 30 standard vents to give you unmatched ventilation. The oval design of the helmet will give you a more comfortable fit when compared to traditional round models.
The Obsidian Airflow Bike helmet is well known for their "feather light" fit and sleek design. The visor is removable so you can use it for both road and mountain biking.
I found that the helmet is incredibly easy to fit because the straps are quick to adjust and give a wide range of fit.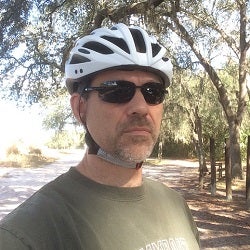 This cycling helmet is ideal for long rides because of its efficient ventilation system. Even in warm weather, I found that the helmet is so comfortable I was barely aware of it.
Made from quality materials, the helmet is very durable with just the right amount of padding.
Of course not everyone will find the helmet to be a perfect fit for their head but you shouldn't have any issues.
The padding is thinner than you find in some other models, but this doesn't detract from its combined comfort and safety.
Team Obsidian stayed true to its goal of offering a lightweight helmet that won't cause you to over-heat.
Overall, I give the Obsidian Airflow top marks in every category and is the best road bike helmet under $100. The Team Obsidian helmet provides stylish design, safety and comfort at a bargain price.

---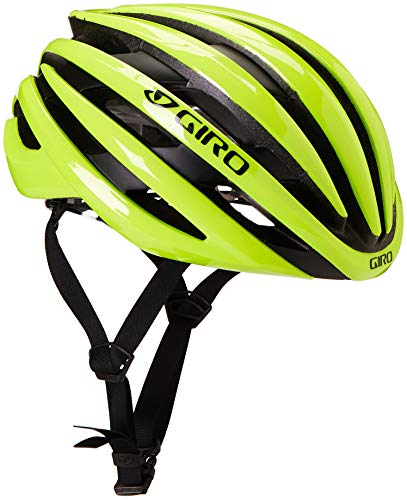 Giro Cinder MIPS Road Helmet at a Glance
:
---
Shell:

In-Mold Polycarbonate

Liner: EPS Liner
Weight: 8.1 Oz
MIPS: Yes
Giro is well known for making quality helmets and the Cinder is definitely one of the better road bike helmets on the market. It is made with the more expensive and better quality In-Mold construction.
The racing inspired design is aerodynamic with 26 wind tunnel designed vents for keeping your head cool in the hot summer weather.
The Savant has Giro's patented Roc Loc® 5 fitting system to get a perfect fit. It also offered in 3 sizes so it will fit small children to an adult.
If you have a larger than normal sized melon head (like me), you will still be able to get a good fit.

This is a seriously light weight helmet that once you put it on you will forget it's on your head!
The Cinder features Giro's "MIPS" which stands for Multi-Directional Impact Protection System. The design provides maximum protection against impacts from any direction.
This type of construction offers better protection in case of impact and isn't that why you want a helmet? The Giro Cinder offers unmatched protection and may be the best bicycle helmet at for a very reasonable price.

---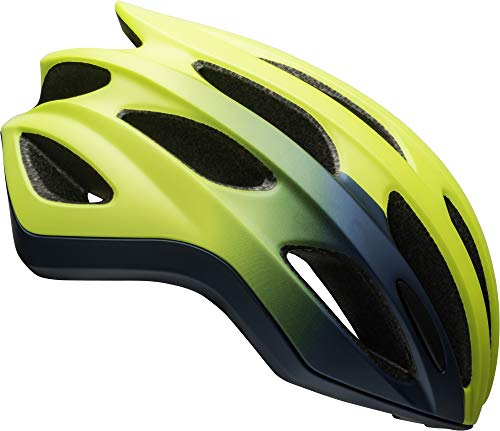 Bell Formula MIPS Road Bike Helmet at a Glance
:
---
Shell: Reinforced In-mold composite construction
Liner: EPS Liner
Weight: 1.7 Pounds
MIPS: Yes
The Bell Formula MIPS Adult Road Bike Helmet is a lightweight and comfortable helmet with great airflow.
Equipped with a MIPS (Multi-directional Impact Protection System_, it is specially designed to reduce rotational forces that can result from vigorous impact.
This helmet has a minimalist, slim fit system with an easy-to-turn rubber dial for adjustments. The quick-adjust fasteners also help keep straps flat and properly positioned.
There is even a Sweat Guide pad, built to pull moisture away from the brow and eye area. This way you won't be bothered by sweat dripping in your eyes and stinging!
A chemical process bonds the helmet's outer shell to the eps foam liner to create a sturdy yet firmly cushioned effect.
The Bell Road Bike Helmet also comes with 19 vents in total, ensuring that you won't overheat during long rides in the hot sun.
Overall, this is a great road bike helmet that is lightweight and ventilated while remaining durable and firm.

---
POC Ventral Spin Cycling Helmet at a Glance
:
---
Shell:

Unibody shell construction

Liner: EPS Liner
Weight: 9.4 Oz
MIPS: No, POC SPIN
POC maybe one of the lesser known names on our list but they make some excellent helmets. The Ventral features a propreitary safety feature called "POC SPIN" which is their version of MIPS.
It helps prevent injury from impact by reducing the forces transmitted to your head. The one piece uni-body shell will not shatter in an accident keeping your head protected along with an EPS liner providing extra protection.
The Ventral has a bit of a different design in regards to ventilation. The large aerdynamic design created air flow through the openings instead of around the vents. This keeps your head cooler and helps sweat evaporate.
The "Eye Garage" makes room for your sunglasses and allows them to fit comfortably and allows air to flow around them keeping sweat from dripping on them.
The Ventral comes in 9 colors so you should be able to find one that fits your style.
---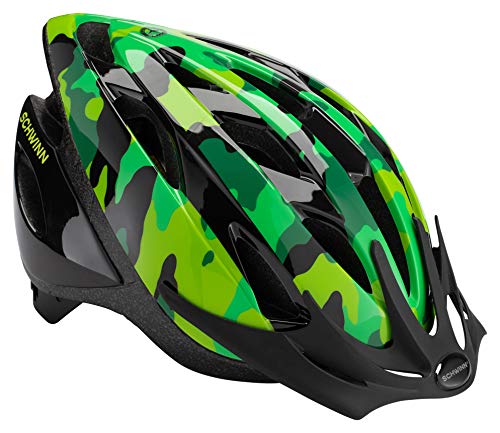 Schwinn Thrasher Bicycle Helmet at a Glance
:
---
Shell: Polycarbonate shell
Liner:

Moisture-wicking pads

Weight: 12.8 Oz
MIPS: No
Did you know Schwinn has been around for over 100 years? That's a lot of time to perfect a craft.
This helmet comes in adult, youth and childrens sizes, making it extremely versatile.
You can also get a fit for a wide array of head sizes, as this helmet comes with a dual fitting system that allows customizable sizing.
Even at a bargain price if comes with a rich feature set. There are 21 vents providing good airflow in the warm weather to keep you cool.
When the weather turns hot the moisture wicking pads will help keep you head dry. It even has a built in visor for shade when the sun is shining overhead.
Nobody wants to wear a helmet while out and about riding but it's a proven fact wearing a bicycle helmet will reduce your chances dramatically of a head injury.
The Schwinn Thrasher is the best road bike helmet under $50.

---
Bicycle Helmet Comparison Table
| Bike Helmet | | Shell | Ventilation | Other | MIPS | Rating |
| --- | --- | --- | --- | --- | --- | --- |
| Team Obsidian Cycling | | In-Mold construction | 22 Air vents | Detachable visor, washable liner | No | 4.8 / 5.0 |
| Giro Syntax | | In-mold polycarbonate | 25 Air vents | Roc Loc 5 Fit System with EPS foam liner | Yes | 4.5 / 5.0 |
| Bell Formula Road Bike Helmet | | Reinforced In-mold composite | 26 Air vents | Reflective stickers and straps | Yes | 4.7 / 5.0 |
| Giro Cinder | | In-Mold construction | 265 Air vents | Roc Loc 4 Fit System for a perfect fit | Yes | 4.6 / 5.0 |
| Bell Stratus MIPS | | In-Mold Polycarbonate | 18 Vents | Overbrow Ventilation | Yes | 4.3 / 5.0 |
| POC - Ventral Spin | | In-Mold Polycarbonate | 8 Air vents | Eye garage for sunglasses comfort | No, POC SPIN | 4.5 / 5.0 |
| Schwinn Thrasher Helmet | | Polycarbonate shell | 20 Air vents | Dial-fit retention system | No | 4.5 / 5.0 |
How to Choose the Best Road Bike Helmet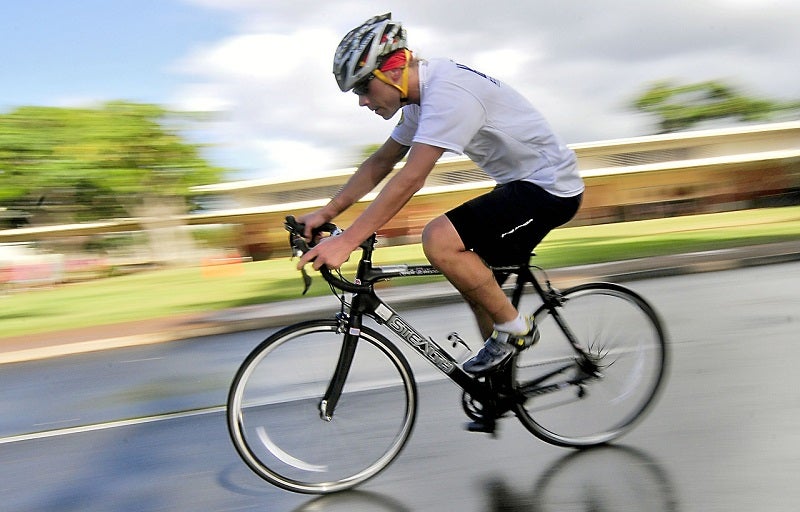 Types of Bike Helmets
A bicycle helmet is one of the important thing you can invest in when it comes to bike riding. In accidents involving bicyclists, head injuries are the most common, and easily preventable injury.
Nearly 2% of motor vehicle crashes that result in death involve bicyclists, and statistics from New York City reveal that 74% of the crashes resulting in death, involved a head injury.
Finding the right helmet can be the difference between life and death in a bike accident. Here is a guide which will assist you in choosing the best helmet for you.
There are three general types of bicycle helmets to consider when making your purchase:
Road Bike Helmets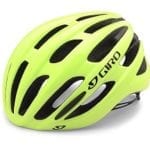 Road cycling helmets are those that used for everyday bicycle riding for transportation, fitness, and leisure purposes. They cover the upper portion of the head and tend to be lightweight and well ventilated.
These helmets have a thin foam inner layer, and a hard outer plastic layer. These are ideal for riding on busy city roads or for adventurous road racing.
Half-Shell Mountain Bike Helmets
Half-Shell Mountain bike helmets resemble classic road bike helmets in that they are designed to give maximum protection to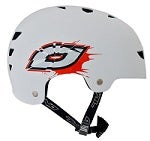 the top portion of the head.
They are typically used for riding in more rough terrain, and are designed with a visor to protect the rider from rain, mud, or sun.
These helmets are popular for trail riding in varied terrain. Mountain bike helmets are more durable and typically somewhat heavier than their road bike counterparts.
While mountain bike helmets can be worn on the road, the visor which restricts visibility does not make it the ideal choice for busy streets.
Full Face Downhill Helmets
Full-face downhill helmets are those that often used in extreme motor sports. They are designed to protect the entire head and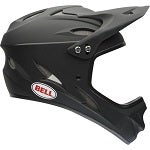 include a chin guard.
Though much heavier than other types of helmets, they provide full coverage protection for the rider. Many models include added safety features, such as goggles and a neck brace.
Full-face downward helmets are best suited for those traveling at high speed or performing stunts. Their weight, lack of ventilation, and obstructing view could make road riding dangerous.

Comfort
Comfort is one of the most important features to think about when choosing a cycling helmet. After all, a helmet that is not comfortable will likely not be worn, and will increase your risk of injury or death. The safest helmet should have a snug fit, but not be too tight.
To go into a bit more detail on what "being comfortable" signifies, make sure there aren't any pressure points being activated, and that you're not experiencing any uneven pressure anywhere in the helmet. If you do, this could be a huge indicating factor that the model is either the wrong size or wrong shape for your head.
It should lie centered on the head, and not tilt back towards the crown, or slide forward over the eyes. The front edge should lie approximately one inch or less above your eyebrows and should not move more than one inch in any direction when moved around the head.
Finding the right size for your head is the first step in ensuring comfort. Sizes are typically very general and are usually available in small, medium, large, and sometimes extra-large.
Some of the cheaper brands provide "one size fits all" options for men, women, or children, though these options should be evaluated with caution to ensure that the fit is secure. Each size falls in a range measured in inches or centimeters.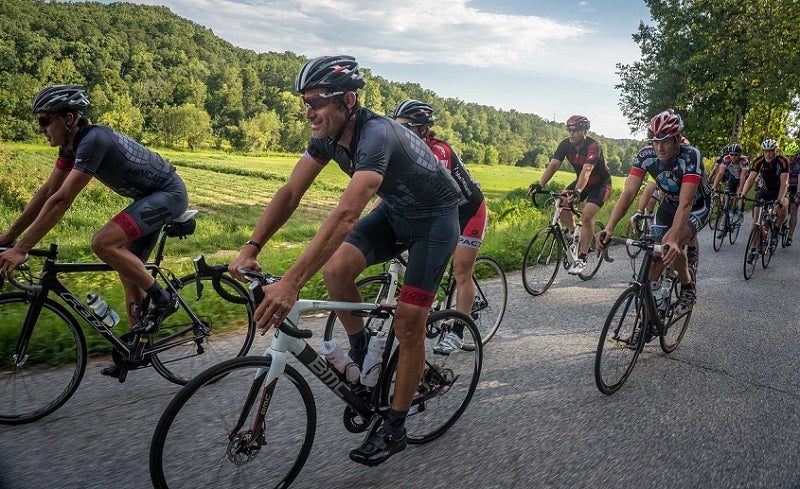 Fitting The Helmet
To find which size is the best fit for you, measure the largest part of your head with a measuring tape (approximately one inch above the eyebrows) — or for simplicity, use a piece of string to measure the same area, and compare the string to a tape measurer. The length in inches or centimeters will determine which size of helmet you require.
Once you have the proper general size, you can adjust the helmet to your specific level of comfort and optimal protection.
Begin adjusting your helmet by expanding the sizing wheel on the back as far as possible, and then tightening once it is on your head. Continue tightening the wheel until the helmet fits snugly.
The next step in adjustment is buckling and tightening the chinstrap. The strap should create a "v" under each ear.
To ensure the chinstrap is correct, open your mouth and make sure you feel the top of the helmet pressing into your head. If you do not feel pressure from the helmet, that is a sign you should continue to tighten the strap.
Helmet Shape
While it's obvious that the manufacturers and models vary quite a bit in terms of how they look, the actual shape varies, as well. It's not often talked about, but it's important to know that the manufacturers do vary a bit in the way they'll fit you.
For example, if you take a look at most Italian brands, they have a tendency to fit more narrow. American brands are usually more round, in contrast. As everyone has different-shaped noggins, this is an important aspect to take note of.

Weight
You will find that most helmets are surprisingly light weight. They are typically made of an expanded polystyrene foam layer covered in an outer plastic shell.
The best road cycling helmets will typically have these two layers molded together. These versions are often lighter, include more vents, and tend to have a more appealing appearance.
Less expensive versions glue or tape the plastic to the inner foam,and will usually separate after a short period of time.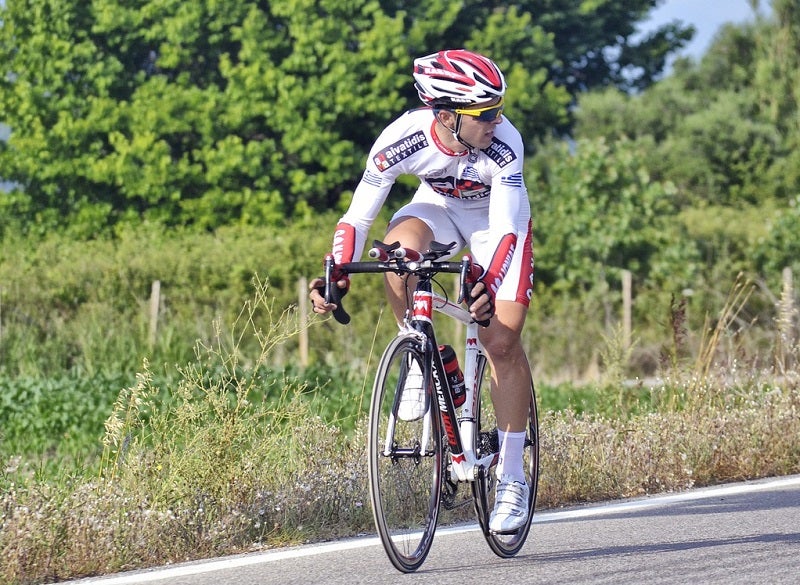 Protection
As long as they are worn appropriately, most any helmet will give you proper protection in the event of a crash because, the United States requires all "bicycle helmets" to meet Consumer Product Safety Commission (CPSC) standards.
These standards guarantee you are getting a product that has passed rigorous safety measures. All cycle helmets are required to meet these minimum requirements, regardless of their price range or added safety options.
You can look for the CPSC sticker inside each helmet to ensure you are buying a product that is truly made for bicycle riding.
You can see the Giro "MIPS" protection system here for the Savant and Foray helmets.
Retention System
All cycling helmets will have some type of retention system to fully secure the helmet so in case of impact it stays on your head. There are two parts to a retention system
Chin Strap
The chin strap that connects to both sides of the bicycle helmet and wraps under your chin. It should not be too loose that it could slip over your chin but you obviously don't want it choking you. It should have a buckle to properly size it with a clip to easily remove the helmet.
Tightening Mechanism
The most common form of tightening system is a "dial" on the back of the cycling helmet that will adjust the interior of the helmet to fit snugly to your head. Less common is a "ratchet" type system that you use to tighten the helmet.

Ventilation
When selecting a helmet one of the key things to keep in mind is how well ventilated it is. The use of vents allows you to keep cool in high temperatures and helps keep moisture away in cool temperatures.
This becomes much more important in areas with extreme summer climate. Many manufactures boast that their helmet is the optimal choice for vent technology, however conclusive results are difficult.
How cool one feels in a particular helmet is highly subjective. Keep in mind that helmets with larger vents are generally more expensive.
Hair Port
Do you have long hair and don't want to risk it blowing in front of your eyes while riding? That's a common concern, and can be difficult. However, hair ports could be a consideration. These are made at the back of the helmet, and easily accommodate ponytails without compromising the efficacy of the product

Durability
Durability is also an important factor that you should consider when selecting your bike helmet. Most manufacturers will recommend replacing your helmet every three to five years regardless of condition, however it is important to always ensure the straps and buckles are working correctly.
A common problem that affects the life of a helmet is how it is transported and stored. If you drop it on the floor, or throw it in the back of your car, your helmet can suffer structural damage even if it looks fine on the outside.
Other facts can impact durability as well including exposure to chemicals like sunscreen or insect repellent, seasonal temperature fluctuations, excessive UV exposure, or physical damage like dents.
As is usually the case you get what you pay for. Buying a $20 helmet a Walmart is not a good idea, better to spend a little more for better protection. It is your head after all!

Caring For Your Bike Helmet
Inspect your bicycle helmet regularly for any wear of foam pads, break down of glue, or other damage. While some things like broken buckles can be replaced, you should follow the manufacturer guidelines when it comes to deciding whether or not a helmet needs to be replaced.
While everyone wants to look good, it should not be a determining factor in buying your helmet. All helmets in theory, whether cheap or expensive should provide the exact same level of protection.
In practice however, this is not the case. Just because a helmet meets the minimum standards doesn't really make it safe. Better to get a quality helmet like the Kask Mojito to be sure your head is protected.
Once you have chosen your bicycle helmet based on safety, then you can look for secondary factors like ventilation, padding, straps, and visibility factors such as florescent colors, lights or optional cameras. The most important factor should be a properly fitting helmet.

FAQs About Bike Helmets
Q: When should I replace my helmet?
If you're even thinking about replacing your helmet, it's probably time to replace it. Three common reasons for getting a new helmet involve:
#1 Damaged adjustment device
If you can't be sure that your lid will stay on your head in the event of an accident, the helmet is no longer safe and you should replace it.
#2 Old helmet
Safety standards change over time, so if you have a vintage helmet that you want to dust off and try out, remember that it is very possible that it provides less protection. Why take the risk?
#3 You had a crash which impacted the helmet
The absorbent inner part of the helmet compresses upon impact, but often shows no outward sign of damage, especially under the outer shell. If your helmet takes a hit, get it changed.
Q: I heard that wearing a helmet is actually less safe than not wearing one.
A: There has been a lot of debate recently about whether the wearing of a helmet is actually a bad thing for encouraging people to cycle and the safety of those who do. You can easily find some compelling arguments, such as helmet-wearers take more risks, or that drivers take less care around a cyclist with a helmet.
However, much of what is quoted is infused with hyperbole and it is difficult to provide a coherent argument for not wearing a helmet.
At the end of the day, accidents happen. When they do, you are much better off with a quality, well-fitted helmet protecting your skull.
Q: Does more expensive equal more protection?
A: Between the helmets on this list, you won't find any difference in safety in real terms.
The difference in price is largely based on comfort, how many ventilation holes it has and if it has been endorsed by one of the big guns in the peloton.
The best way to get maximum protection is to ensure your helmet isn't loose or damaged.
Q: Can I wear a hat underneath my helmet?
A: As a general rule, helmets should be the only thing on your head while cycling. Wearing a cap, even a cycling cap, will stop your helmet fitting properly and can be dangerous.
However, there are some sun-protection fabrics that are thin enough to be worn under the helmet, and waterproof covers that can be worn on top.
Q: Do aero helmets make you faster?
A: Aerodynamics are all the rage in the "marginal gains" era of cycling. A test by FastFitness Tips showed that over a 38 kilometer time trial course, a time trial helmet can save a massive 48 seconds over a standard road bike helmet.
However, if you don't happen to be a professional athlete, you won't notice a difference between the most hi-tech helmets and those on this list in terms of speed. What's more, they are notorious for being unbreathable, trapping in heat and weighing considerably more.
My advice would be to enjoy your riding and focus on the factors outlined in the buyer's guide.
Timetrial (TT) vs Aero Road vs Road Helmets: How much faster on BestBikeSplit?
Q: What is MIPS?
A: MIPS (Multi-Directional Impact Protection System) is essentially a thin, low-friction liner inside of the helmet which lets the exterior shell of the model to slide slightly across the skull if involved in a crash. This sliding movement actually works to reduce rotational force, and the amount of energy transferred to the head.
It's been proven, as well. MIPS helmets reduced rotational force up to 43%, when compared to non-MIPs models.
Q: Can I ride while wearing my sunglasses?
A: We understand that sunny days can just beg bikers to go out and take advantage of the beautiful weather. We also know that having sun in your eyes can be dangerous while on your bike. However, if you're planning on wearing sunglasses with your helmet, make sure they work together. Before you get on the road, check to ensure your eyewear is compatible, and that the shell and tightening mechanism never touch your glasses.
Best Bike Helmet Brands

As you might imagine the "best" brands of anything are subjective. Bike helmets are no different and there are several manufactures of bike helmets that produce helmets worthy of protect your helmet.
Giro – Without a doubt one of the top makers of helmets. They make a WIDE variety of types, from ski helmets to bike helmets. They make helmets with the MIPS (Multi-directional Impact Protection System).
Team Obsidian – A recent upstart focused only on biking accessories, they make a both adult and kids helmets.
Kask – They are an Italian company that only makes helmets. They have a wide variety of helmets for recreational and bike racers. Their helmets are both stylish and among the safest available.
Schwinn – Who hasn't heard of Schwinn? They have have been around for over 100 years and make some of the best budget options for helmets as well as high end ones. Hard to go wrong with Schwinn!
Tips For Selecting A Bike Helmet

Tip #1: Try to opt for a bright color
Oftentimes, the first thing that a motorist sees, is your helmet. While black helmets look sleek and trendy and go with just about anything, it's not worth the risk. You can even go for a white helmet, which is still quite a neutral color and have high visibility.
Tip #2: Look for a helmet that has a sturdy internal sweatband
We already talked about getting the sun in your eyes. Well, having sweat in them may be even worse. To eliminate sweat from dripping into your eyes, a sweatband will absorb it so it doesn't become a problem.
Tip #3: While more expensive doesn't always equal quality, selecting the more respected brand will never be a bad idea
The more respected brands got that way for a reason. They consistently produced high-quality helmets that protected riders well. Even if you get an "expensive" helmet, it's not going to cost you much more in comparison. Plus, that's nothing if we're talking about the risk of concussion or more serious head injuries.
Bottom Line
Overall, when shopping for a bicycle helmet it is important to keep in mind fit, comfort, durability, and safety. Understand your specific needs and riding conditions – and choose a helmet that provides optimal safety in those conditions.
Most bicycling fatalities happen among riders who were not wearing a helmet, which illustrates how important a helmet is in saving lives. Maybe yours!
---
I hope this guide was helpful for finding the best road bike helmet to fit your needs. If you want to comment or recommend a helmet I didn't include, please use my contact form to get in touch.
Have fun and enjoy the ride!
Now that you have a good helmet, read my reviews of the best folding bikes for road and trail use.
How We Researched
To come up with the top road cycling helmets, we researched a variety of sources for reviews such as CompetitiveCyclist, JensenUSA, REI, EVO along with our own personal experience.
We also consulted online magazines for product research and reviews to get as much unbiased information as we could. To help weed out fake reviews we used Fakespot.com to make sure we only looked at genuine reviews.
With so much quality gear available, we had to narrow it down based on what we felt were the best options were for the price. The staff authors have a wide and varied background in road cycling, racing and bike packing.
The authors have decades of experience in cycling and eager to share their knowledge with readers.
To help narrow down the selection we used personal experiences along with recommendations from fellow cyclists, bloggers and bike shops.
After extensive research, we came up with our list to help you choose the right one for you.
Sources
Notice:
OutsidePursuits.com is a participant in the Amazon Services LLC Associates Program, an affiliate advertising program. OutsidePursuits.com earns fees from products sold through qualifying purchases by linking to Amazon.com. Amazon offers a commission on products sold through their affiliate links.