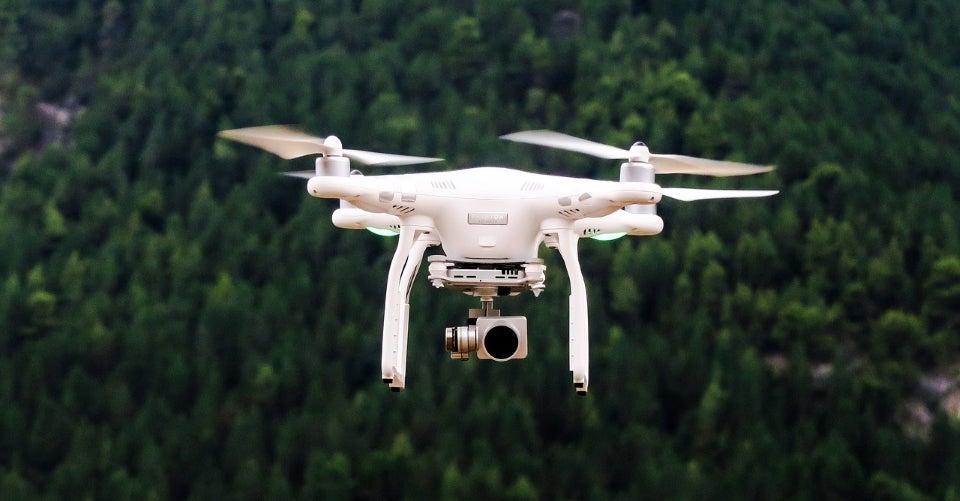 Our Editors independently research, test, and rate what we feel are the best products. We use affiliate links and may receive a small commission on purchases.
Our goal is to help you understand the qualities to look for when ordering a drone compatible with a GoPro camera. We aren't covering normal video drones, just the top-rated drones designed for carrying a GoPro, or an inexpensive GoPro alternative, to get professional aerial footage.
Also see: How To Choose The Best GoPro Drone For You.
Best Drone for GoPro
|   | DJI Phantom 2 Quadcopter | GoPro Karma with HERO5 Black | Traxxas Aton Plus Quadcopter |
| --- | --- | --- | --- |
| | | | |
| | | | |
| Dimensions | 15.5 x 8 x 14 inches | 11.9 x 17.3 x 5.9 inches | 18.6 x 18.6 x 3.7 inches |
| Weight | 8.2 pounds | 11.7 pounds | 1.7 pounds |
| Batteries | 2 Lithium Polymer batteries (included) | 1 Lithium Ion Battery (included) | 1 Nonstandard Battery (included) |
| Customer Reviews | 3.4 out of 5 stars | 2.9 out of 5 stars | 4.5 out of 5 stars |
| | | | |
---
Quick Answer: Best-Rated GoPro Drones
---
Drones For GoPro Reviews
This white drone is a quad rotor model, like most. It features a 3-axis gimbal made for the GoPro Hero 4 Black. That's right, it's specifically made just for the Hero 4 Black.
So double check before trying to rig it to work with other models of camera. If you want to rig the drone to work with other models of GoPro you'll need the H3-3D model of gimbal mount.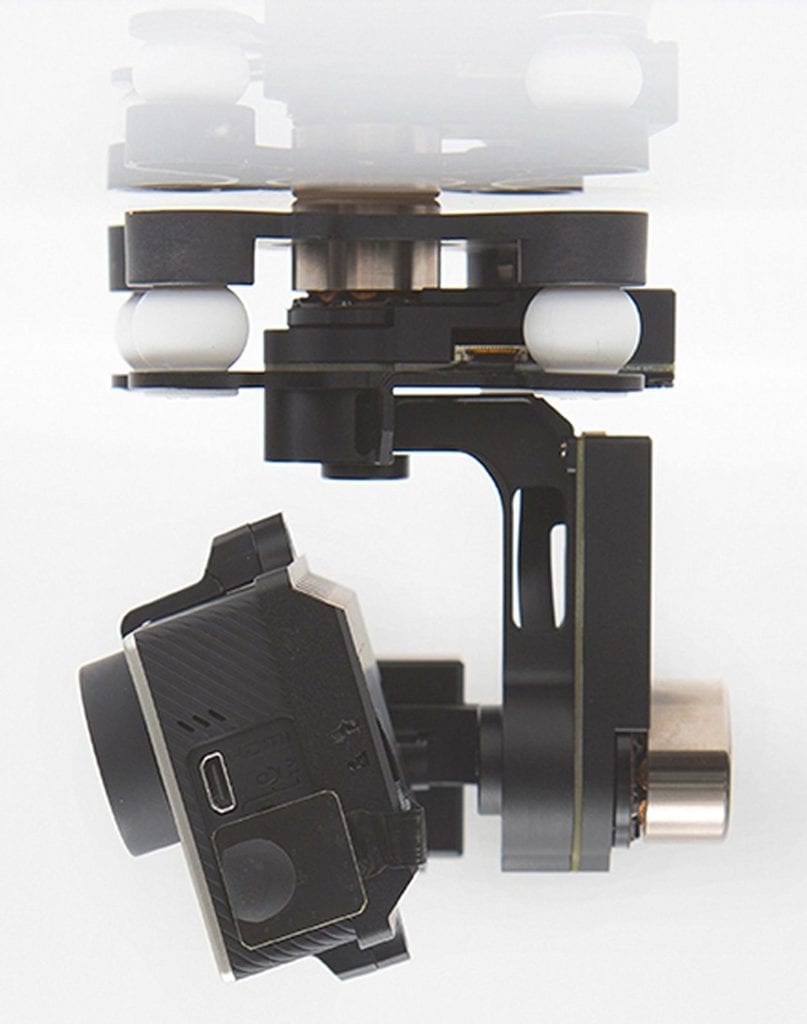 The upgraded V2 model features a longer flight time and native support for the Zen Muse H4-3D gimbal. They beefed up the battery for a 25-30-minute flight time which is pretty good for the value of the drone.
Features of the DJI Phantom 2 Quadcopter V2.0 Bundle:
Great stand-alone drone or ready-mount GoPro for aerial video
Phantom 2 includes a new remote control, new propulsion system and a new compass
Zen muse H4-3D gimbal included (requires install and calibration)
Note: GoPro camera is not included; GoPro Hero4 Black Edition sold separately will take advantage of the gimbal mount's camera stabilization features.
One thing I don't like about this model is that the gimbal must be installed after delivery. This means manually updating the firmware, and calibrating the adjustments for the gimbal. It seems like a big oversight when other drones come ready out of the box. However, installing and adjusting the gimbal aftermarket means more ability to swap out that gimbal for other options.
DJI Introduces the Phantom 2
I also don't like that there is no view on the controller to see what your camera is filming. It does make the drone a bit cheaper though, and once you get used to it, or upgrade the controller, you will be able to get good footage.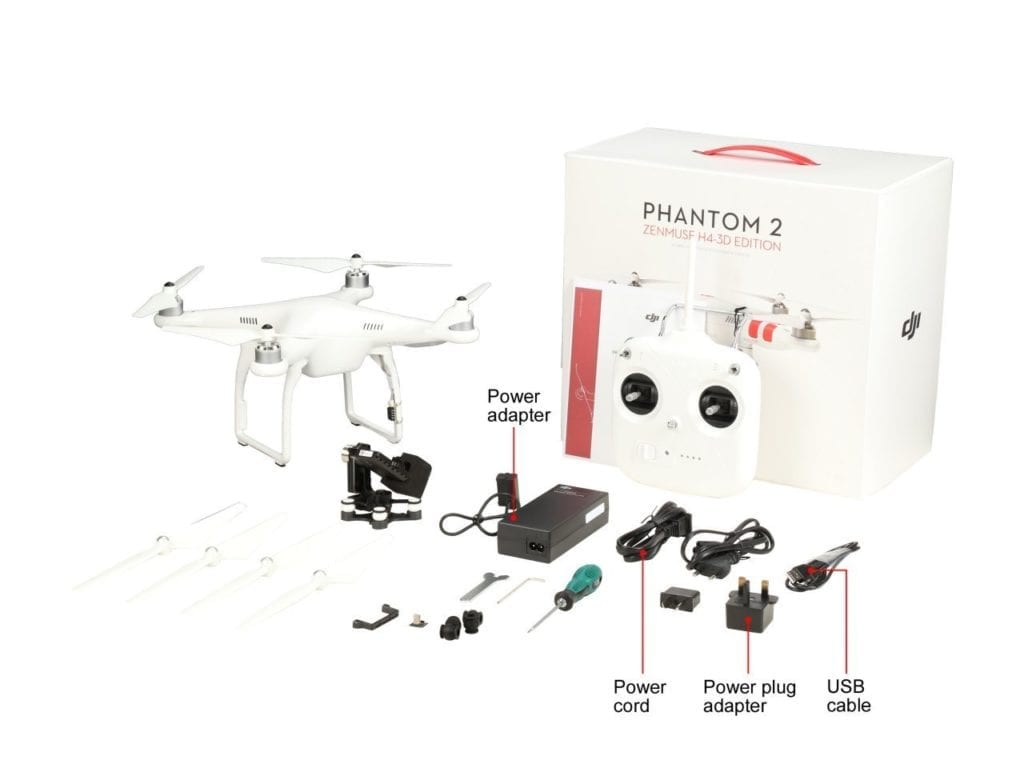 Other than these shortcomings, we believe it's the best drone for Gopro at its pricepoint. And it's a good choice for those who want more control over their payload options.

---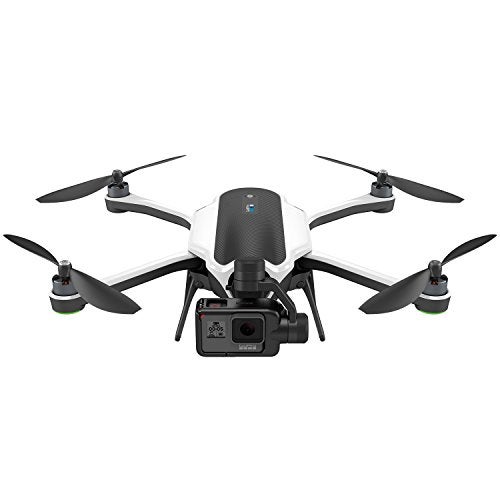 One thing I like about this quadcopter is that it's set up to work with a GoPro Hero 5 right out of the box. There's no guessing about compatibility, no worrying about messing with the gimbal.
It's just ready to go. Oh yeah, did I mention that it comes with a GoPro Hero 5 Black right out of the box, too?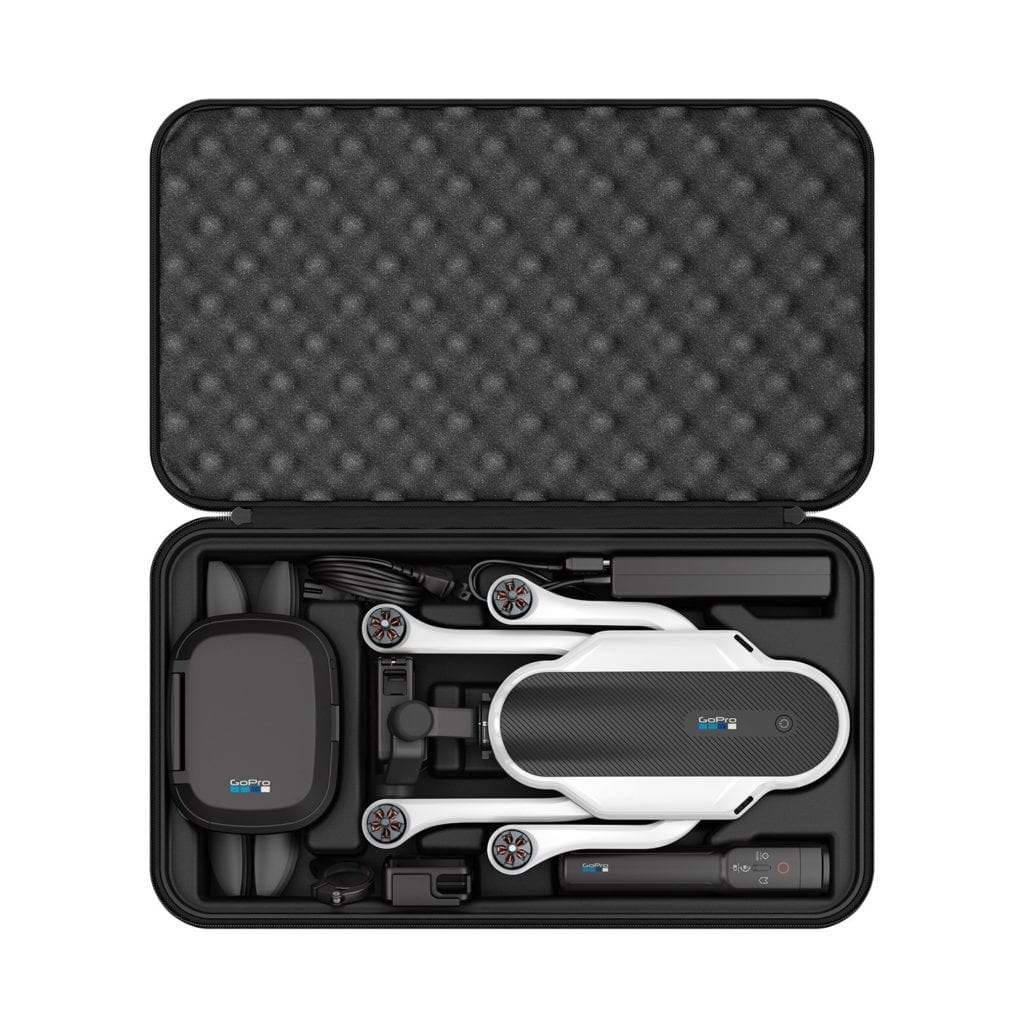 The great thing about this drone is that it's made directly by GoPro, straight from the manufacturer's specs. That means everything is going to fit. All the parts are made to work together.
If you're like me, this is a serious consideration because knowing that the whole system is made to work seamlessly removes a ton of aftermarket stress and tinkering in the setup process.
Features of the GoPro Karma with Hero 5:
Captures amazingly smooth GoPro video
Folds for transport in the included case. Easy to take on the road.
The patented Karma Stabilizer takes shake-free video
Karma Stabilizer is removable and can be attached to the GoPro Karma Grip for steady, handheld videography from a Hero drone.
GoPro Karma Grip also works with other standard GoPro mounts, such as the shoulder mount on the Karma Case
Major selling points of this drone are the compact, lightweight case which the drone easily folds into. There's a small handheld control unit with a live feed video display and gaming style controls.
I also like that you can remove the camera and the stabilizer unit and then use them with the handheld grip for stabilized hand shot video!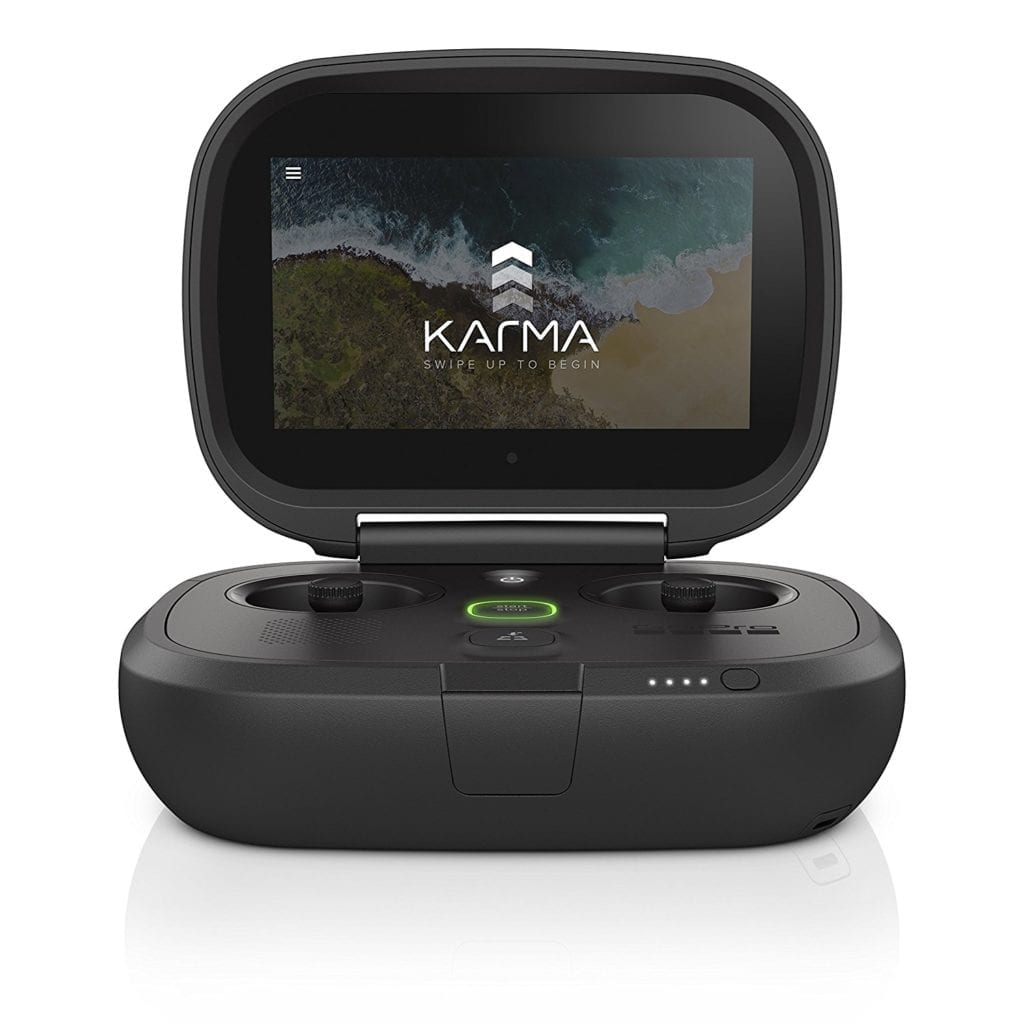 Some users report instability issues with drone hardware but GoPro does stand behind the product. This is an amazing choice for a one-stop shop if you want a drone and camera ready to go!

---
This quadcopter GoPro filming machine has a few advanced features to make the experience better for new or expert users. While I wish that the gimbal was a full three-axis unit, the drone makes up for that lack with several features I love.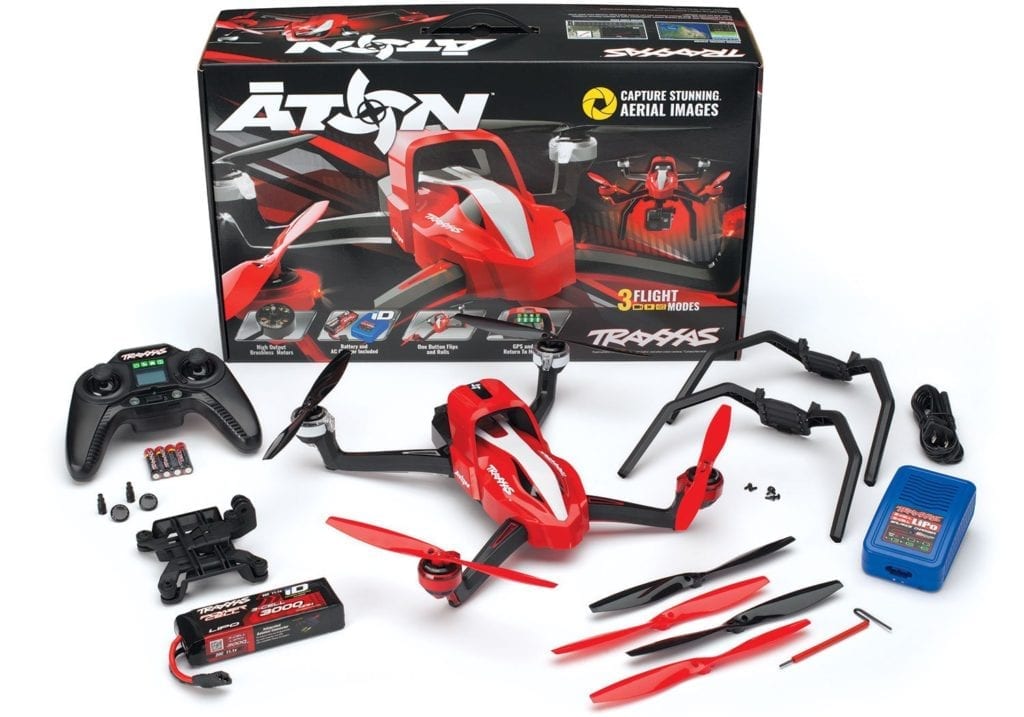 Features of the Traxxas Aton Plus Quadcopter:
Aton gives you the best of both worlds: over 50 mph speed using SPORT mode and stable high-resolution video in FILM mode

Aton Plus has a stabilized dual-axis gimbal for the GoPro camera and also a battery that delivers 5000 mAh 3s LiPo for extending your flight times

Aton Plus is easy to fly for a novice with dual-mode GPS. IT also features "Air Brakes" and "Return to Home" capability. These features and more deliver extreme agility

Tough ABS composite frame, LED lighting for high-visibility at night, and LED status bar

Aton LEDs are fully customizable

Includes fast 3-amp LiPo balance charger[

/checklist]
There are two modes – sport or filming mode. In sport mode, the drone is capable of awesome 50+ mph speeds. In filming mode, the computerized systems become optimized for stability and filming.
It also brings more customization and personalization to the table than other drones we've reviewed. You can switch the lighting and colors on much of the drone by swapping out the durable composite parts.
One of a Kind Performance | Traxxas Aton
One awesome feature is the dual mode GPS. This allows the Traxxas Aton drone to easily and simply return to the user at any time with a push of a button.
Beware, however, as this is not a perfect feature. It is possible for the drone to collide with objects when returning in some situations.
Ideal for users who want a filming drone and a recreational quadcopter for any situation.
---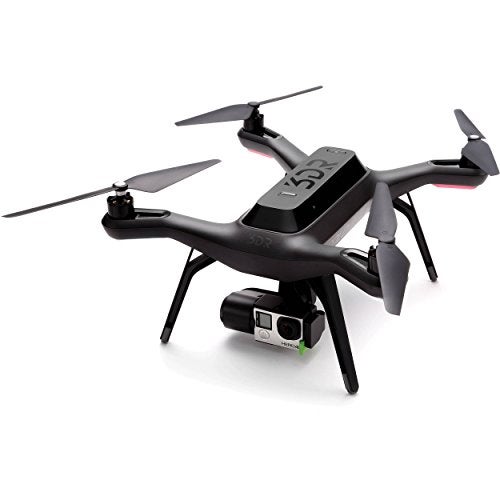 This GoPro drone is meant to carry your camera and feed it back to you via your phone. The controller has a built in support unit that can attach your iPhone or Android. Load up the app for a live stream video feed and control of the camera.
On the drone is a built in 1 GHz computer controlled with Pixhawk flight software. This software controls the four 880 KV motors and communicates back to the handheld controller to give you complete control over the flight of your camera drone. It does have a built in 3-axis gimbal which is ideal for top quality image stabilization. Nearly a must-have in my book!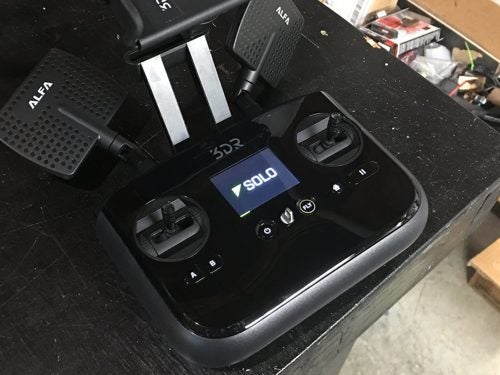 This drone comes pre-programmed with flight paths to help you get the best shots possible right out of the box. They worked directly with GoPro to make sure this drone is ready to support your camera.
At a reasonable price, this drone might make a good choice for those seeking an entry level model.

---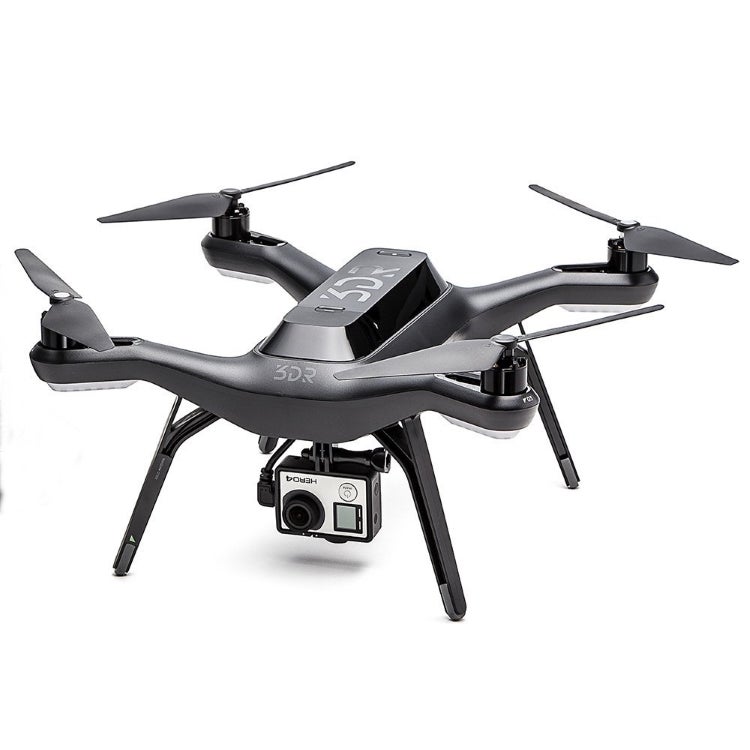 If you're looking for all of the benefits of a solid quadcopter drone without an attached gimbal, this is the model for you. You'll be able to choose an aftermarket gimbal for whichever GoPro camera you'd like.
I love that this model features a removable battery which rests along the body of the drone. This means you can fly until the power is low, return the drone, switch batteries, and get right back to it. It's rocking a dual onboard computer control system and offers wireless streaming from your GoPro to just about any smart phone or tablet.
One thing I love about this drone system is that the controller features an HDMI output to stream video on to any HDMI compatible screen. You could use an entire TV screen as your flight monitor for the drone! That gets me excited about the potential of this unit!
In case you're wondering, this drone does have a follow me feature on it. That means the drone can be commanded to follow the user (based on the location of the controller) to shoot video as you move.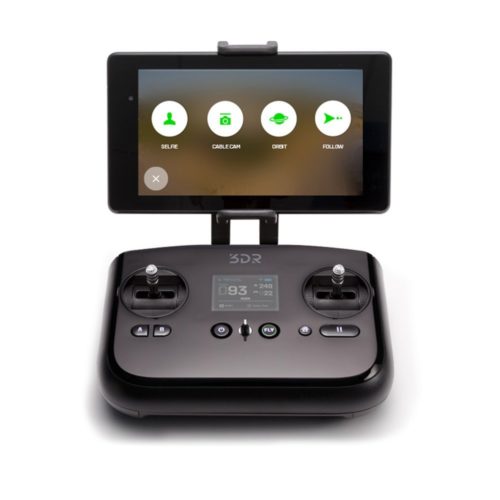 Whether you're kayaking, biking, or shooting a film score that's a handy feature to have ready! While the specs tout a half mile range, I'd stay well within that according to user reviews.
This is a good choice for users looking for a drone system to build their ultimate filming setup with.

---
How to Choose the Best GoPro Drone for You
Drones are becoming more popular by the day. They're constantly showing up in new ways that impact our lives. If you're a drone GoPro fan then this is great information for you. What separates the best drones for GoPro from other drones is the subject of this article
With GoPro constantly improving the size and quality of their cameras, it makes perfect sense to pair a drone with one of their high-quality, high-performing cameras.
If you're an avid GoPro user then you know that GoPro video quality is suitable for nearly all of the needs of an amateur hobbyist or a light-to-intermediate video professional.
Here's a great example of GoPro-quality videography taken with the GoPro 4 Silver at the Statue of Liberty in New York City:
Statue of Liberty via Drone
Besides simply purchasing a drone with GoPro mount, here are the most important considerations when selecting a GoPro drone kit to carry your GoPro camera:
GoPro Drone Payload
With today's drones, we don't even have to know how to fly to take to the skies. They're self-balancing, computerized, autonomous flying machines.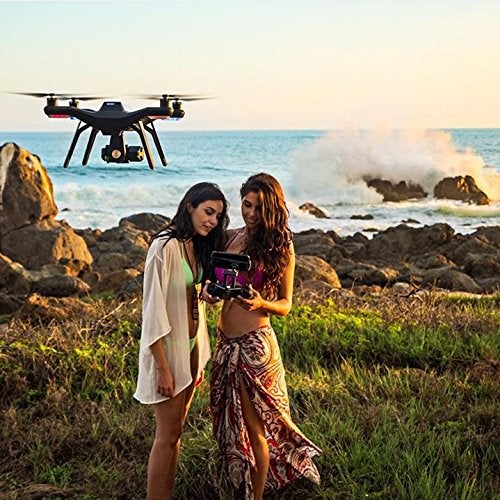 GoPro cameras are made to withstand outdoor conditions. That means you don't need to worry about the adverse effects of weather, dust, or accidental shock and impacts on your camera. On top of that, GoPro cameras are designed specifically to be as small and lightweight as possible while consistently offering some of the best image quality in the industry.
As if that's not enough, GoPro cameras can be directly compatible with certain drones. They're easy to load onto the gimbal mounts on dedicated drones. Plus, with most other systems, you won't be able to take your camera out and film hand footage or attach it to other mounts.
With a GoPro drone, you can film from the skies and then switch the camera over to a helmet mount seamlessly. Not many other drones and cameras can offer that level of customization.

Drone Battery Life
The sad reality is that any drone is going to outlast the battery life of a GoPro. Your GoPro camera is likely to be able to record for hours on end with a decent battery. Drones on the other hand are lucky to get 30 minutes of flight time.
Why? Drones just consume more power compared to your GoPro. Unless you're willing to spend as much on a drone as you might on a new car, you're just not going to have a battery that lasts as long as your GoPro.

GoPro Compatibility
Drone tech has come far enough today that we can find drones capable of fully integrating with newer GoPros. Most drones that are made specifically for working with a GoPro will be able to integrate with the Hero 4 and Hero 5 models.
Most drones are only compatible with Hero 5 and some select other models. BE SURE TO DOUBLE CHECK COMPATIBILITY BEFORE ORDERING!
So, what does it mean when a drone is fully compatible? It usually means there's a dedicated gimbal mount. Usually there's even an integrated full or partial camera housing. Most compatible drones can access the video stream from your GoPro and feed that back to your controller.
Should you go with a non-compatible drone and retrofit it to work with your GoPro? Honestly, it's not worth your time. The quality will be poor, you'll have very little ability to control the camera. You'd be so much further ahead to simply find a drone built to carry a GoPro payload. The benefits are well worth it, trust me.

GoPro Drone Size
This one depends a lot on what you want to use your drone for. If you're hoping to hike, bike, or ski into remote areas with your drone to capture shots, you may want to grab a smaller drone. Many drones have folding features or can have parts removed to make them smaller.
For professionals who may be filming with drones in easy to access areas, size isn't nearly so important. In fact, if you know that you can easily get your car or vehicle to your destination for filming, you'll be able to easily carry larger drones. That means you might want to consider bigger batteries, more advanced features, and other features that might not be possible on compact drones.

Choosing the Right Drone for the Future
Technology moves so fast today that it can be hard to find a drone that can last. I can say for sure that drone tech is and will continue to evolve rapidly. To maximize the use of your drone try a few of these tips.
Buy a drone at the high end of today's price range if you plan to get several years of use out of it for professional work. High end tech will still be effective in several years. Low end tech may already be outdated.
If you're buying a drone for a recreational hobby or just for fun, consider going cheap. You will probably quickly outgrow the performance of the drone but you'll have a year or two to decide if you want to upgrade or stay as a hobbyist. Then you can invest in the technology available at the time!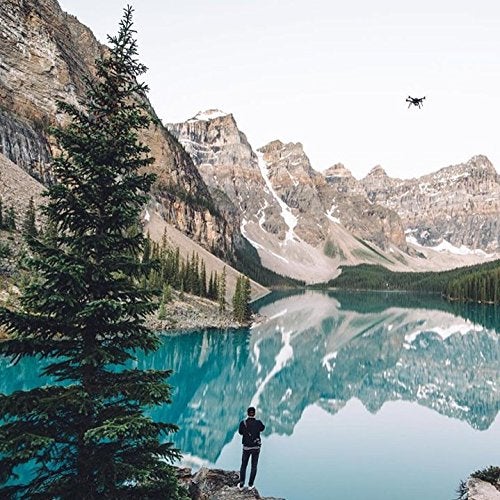 Conclusion
Ultimately, the drone you choose is based on your needs. Unless you're a pro I'd consider going with an entry level drone. As I mentioned above, the technology is constantly changing and chances are you may want to upgrade not too far down the road. Also see: How To Choose The Best Drone For You.
Professionals or aspiring videographers will want a drone with advanced flight capabilities such as "follow me" features, or "return to home". Having a good visual display monitor and the capability to upgrade components is rare by critical. Interchangeable batteries is a must have for you!
It may still be a few years before we see drones hit the market with every feature we could want. For now, however, we have to choose the ones that best serve our needs in getting the kinds of shots that really matter!
---
Thanks for reading Top 5 Best Drones For GoPro Reviewed. We hope this article has helped you to discover the best drone that is compatible with your GoPro model and that meets your needs and preferences.
And if you're shopping for other gear take a look at these related review articles from Outside Pursuits:
SPORTS & HOBBIES ELECTRIC SCOOTERS | AGGRESSIVE INLINE SKATES | INLINE SPEED SKATES | OUTDOOR BASKETBALLS | OUTDOOR BASKETBALL SHOES | BASKETBALL HOOPS | WATERSPORTS SHOES | PICKLEBALL PADDLES | GOPRO ALTERNATIVES | DRONES FOR GOPRO | INDOOR SOCCER SHOES | COOLER ICE PACKS | 12 VOLT COOLERS | CAMPING AIR MATTRESSES | WATERPROOF BACKPACKS | WATERPROOF BOOTS
How We Researched
To come up with the top drones for GoPro, we researched a variety of sources for reviews such as REI, Dicks Sporting Goods and Bass Pro Shops along with our own personal experience.
We also consulted online magazines for product research and reviews to get as much unbiased information as we could. To help weed out fake reviews we used Fakespot.com to make sure we only looked at genuine reviews.
With so much quality gear available, we had to narrow it down based on what we felt were the best options for the price. The staff authors are avid photographers and birders.
To help narrow down the selection our authors used their personal experience along with recommendations from fellow hikers, photographers and birders.
After extensive research, we came up with our list to help you choose the right one for you.
Sources
Notice:
OutsidePursuits.com is a participant in the Amazon Services LLC Associates Program, an affiliate advertising program. OutsidePursuits.com earns fees from products sold through qualifying purchases by linking to Amazon.com. Amazon offers a commission on products sold through their affiliate links.