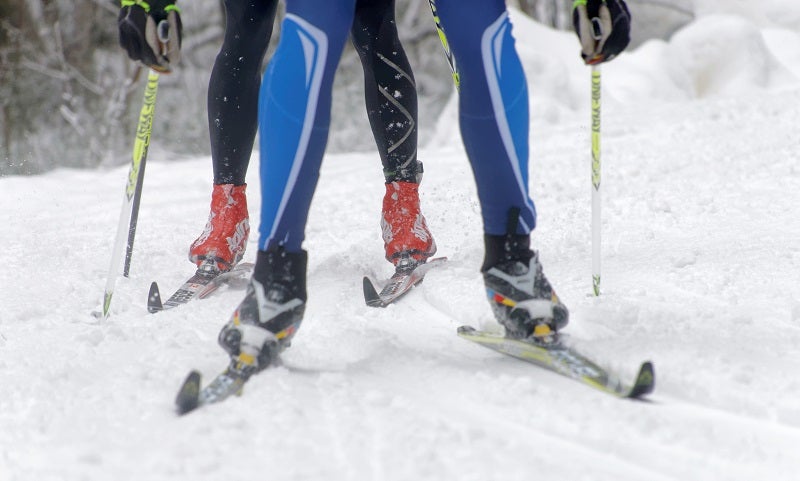 Our Editors independently research, test, and rate what we feel are the best products. We use affiliate links and may receive a small commission on purchases.
Cross country skiing, sometimes called Nordic skiing, is a relaxing and fun way to get out and enjoy the winter snow.
This type of skiing can be done in the mountains, or on flat land and doesn't involve the speed and dangers of downhill skiing.
There are several different styles, a cross country skier might be touring, racing, or setting fresh tracks in backcountry snow.
We're going to take a look at cross country skis for modern skiing and I'll walk you through how to choose the best cross country skis for you.
Finally, we'll analyze a handful of top-rated cross country skis and packages available today.
Best Cross Country Skis
| | Fischer Sports XC Skis | Rossignol BC-80 XC Skis | SALOMON RS XC Skis |
| --- | --- | --- | --- |
| | | | |
| | | | |
| Includes: | Skis | Skis & Bindings | Skis & Bindings |
| Best For: | Beginner/Intermediate | Beginner/Intermediate | Beginner |
| Terrain: | Groomed | Groomed and Off Track | Groomed and Off Track |
| | | | |
For more of my ski gear recommendations, have a look through these popular Outside Pursuits guide links: Snowshoes, Ski Jackets, Ski Base Layers.
Quick Answer: The Best Rated Cross Country Skis
Our reviews of the top cross country skis with our buyers guide will help you choose the right XC skis for you.

---
XC Ski Reviews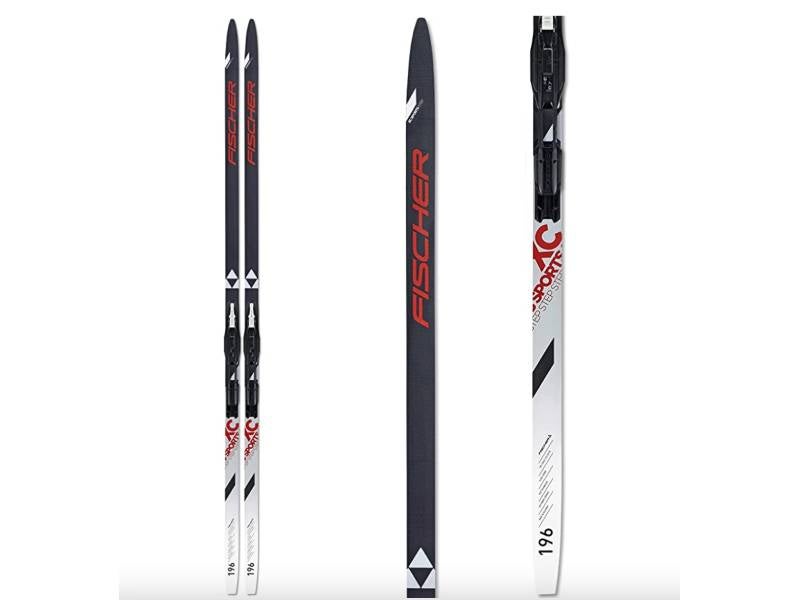 Fischer Sports XC Skis at a Glance
:
---
Length: 180-204

cm

Width:

62-52-60mm

Design: Waxless ski
Includes:

Skis, bindings not included
The Fischer XC Skis are primarily designed for groomed trails, however they can off off-track as long as the snow is not too deep.
These skis are 62mm wide which means great skiing in track and medium flotation out of track. They are made from traditional wood/fiberglass cores for lightweight and flex.
This is a mid range set that will be suitable for most any beginner to intermediate skier. Just be aware they do sacrifice some speed for better control.

---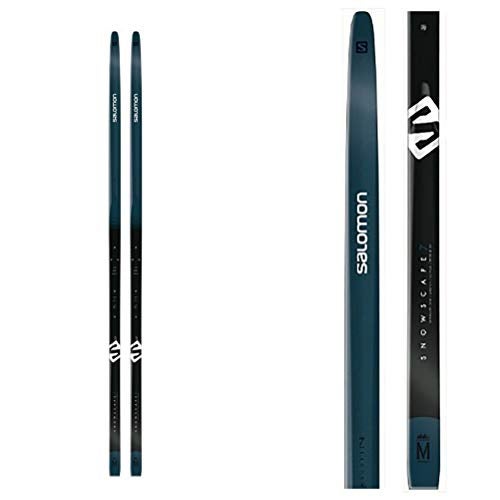 SALOMON RS Cross Country Skis at a Glance
:
---
Length:

171, 181, 186, 191cm

Width: 59-55-51-55 mm
Design: Waxless ski
Includes: Skis, b

indings
These skis are designed to maximize grip and stability over speed and glide. That makes them a good choice for beginners or hesitant intermediates. Plus, their price tag is relatively low overall so you won't feel the sting on your wallet too bad.
One feature every nordic ski should have is tail protectors (which these have). I like the attention to detail, and the fact that everthing you need to get out on the trails is included. What are you waiting for!
Best for beginners looking to minimize slipping and struggling with a stable, grippy ski for all condition.

---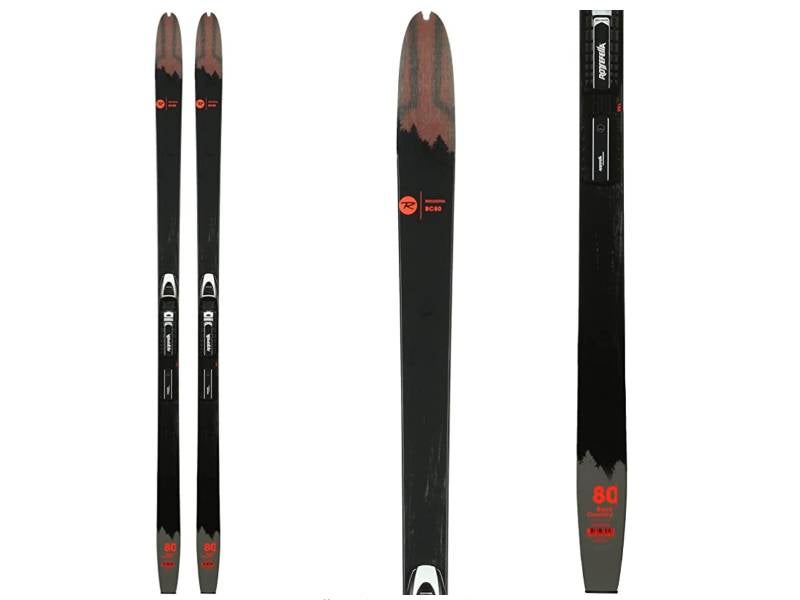 Rossignol BC-80 XC Skis at a Glance
:
---
Length:

166, 186, 196cm

Width:

59/50/53mm

Design: Waxless ski
Includes:

NNN bindings
This 59mm ski is great for groomed or ungroomed skiing and the occasional hill that are not too steep.
The skis feature the NNN bindings and unlike the other packages we reviewed, this is simply the ski and binding.
You'll want to find and purchase your own choice of NNN ski boots and poles.
Rossignol is a great name in skiing and it's hard to go wrong with a manufacturer who understands the needs of skiers.
These skis are an excellent choice for beginners as they're sized to be slightly shorter than traditional length while still providing support to heavy skiers. That means increased agility and maneuverability.
If you're looking for a replacement for an old pair of skis and your boots are already NNN boots, then the Rossignol BC-80 would make a great replacement.
These are an excellent pair of skis for beginner to intermediate skiers.

---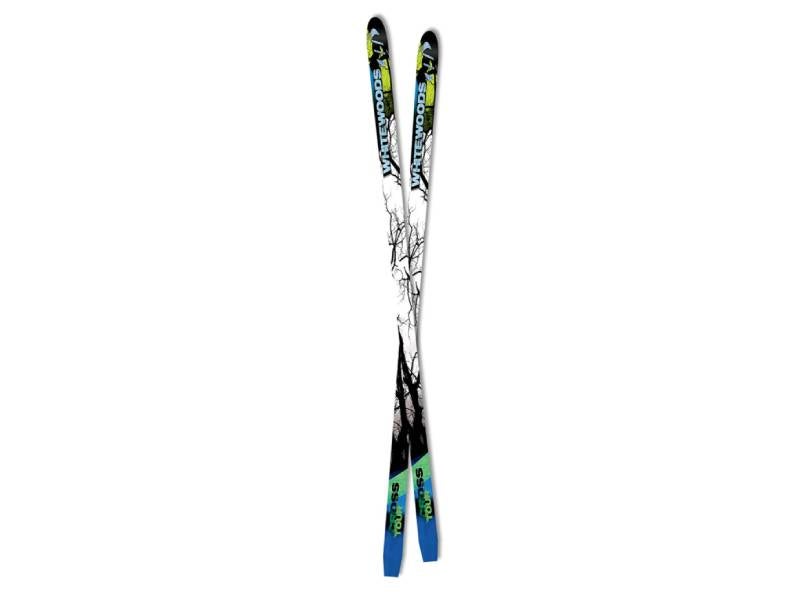 Whitewoods Adult Laminated Cross Country Skis at a Glance
:
---
Length:

157/197cm

Width:

64/55/59

mm
Design: Waxless ski
Includes:

Skis, bindings not included
These skis from Whitewoods are designed to minimize hassle and maximize fun for the beginner skier. You tell the seller your skier information, and they hook you up with the perfect setup. With a width of 75mm, these skis will make great in-track touring skis and can be used out-of-track when needed.
For any beginner cross country skier looking to ski primarily in track on groomed trails, it'll be hard to beat these XC skis. At its reasonable price point, these are definitely some of the best cross country skis available on Amazon.

---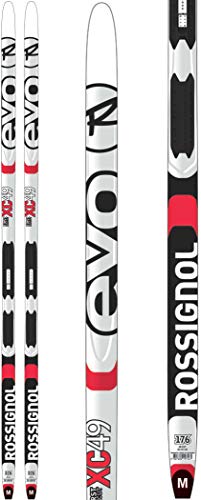 Rossignol Evo XT 55 Skis at a Glance
:
---
Length: 176, 186, 196cm
Width: 49/47/49mm
Design: Waxless ski
Includes: Premounted Turnamic bindings
If you're a beginner to advanced-intermediate nordic skier spending time mostly on trail this ski is your new best friend. Rossi knows how to make a good ski but this one doesn't come with boots or poles so have your NNN boots ready to go.
There's nothing better than having your skis ready to go when you are. That's why I thought the pre mounted bindings make a lot of sense for most skiers.
Just remember they will only work with NNN boots so either plan on getting new boots or make sure your current boots are NNN.
One nice feature of this ski is that Rossignol pushed the widest part of the tip back a way. That puts it closer to the bindings which helps keep the ski stable laterally when you shift weight.
Because this ski does have some small sidecut it's a little more advanced than your intro level ski. Intermediate nordic skiers will be able to make use of the slim hourglass shape.
Best for intermediate skiers aspiring to make their way to advanced skiing on groomed trails.

---
Author's Expertise / Why You Should Trust Our Reviews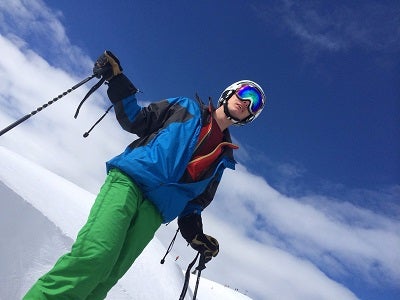 I started writing online for my own outdoor sports blog in 2010. Right out of the gate I landed opportunities to test gear for Road ID, Hydrapak, Wolverine, Helle Knives, Pearl Izumi, and GU Energy. Those were the days when growing a no-name blog was easy. Today niche blogging is a different story.
In 2012 I left Central Wyoming College with a degree in Outdoor Education and Leadership. Soon after, I was on a month-long expedition with the National Outdoor Leadership School's Outdoor Educator Course which helps would-be outdoor guides ascend from "aspiring" to "inspiring".
Between here and there I've participated in and spoken at length about outdoor pro-deal programs for companies like Patagonia, Smith Optics, Giro, Therm-a-Rest, Platypus, MSR, Columbia, and many more. I still work closely with tons of outdoor gear companies to review and analyze products. If you have a product opportunity you'd like to discuss, please review my guidelines and contact me here.
After several seasons of guiding backpacking trips and working as a certified Alpine Ski Instructor at Deer Valley Resort in Park City, UT for several seasons, I had to move on. As any educator will tell you – teaching doesn't pay the bills very well.
In 2016 I began building my freelance writing career as readers and other bloggers reached out to me for help with technical outdoor sports content strategy for online businesses. Within weeks I was overloaded with requests for freelance writing and my new career blossomed.
2018 saw the launch of Hike With Less, my ultralight backpacking partnership program with Dustin Walker.
How to Choose the Best Cross Country Skis – Buyers Guide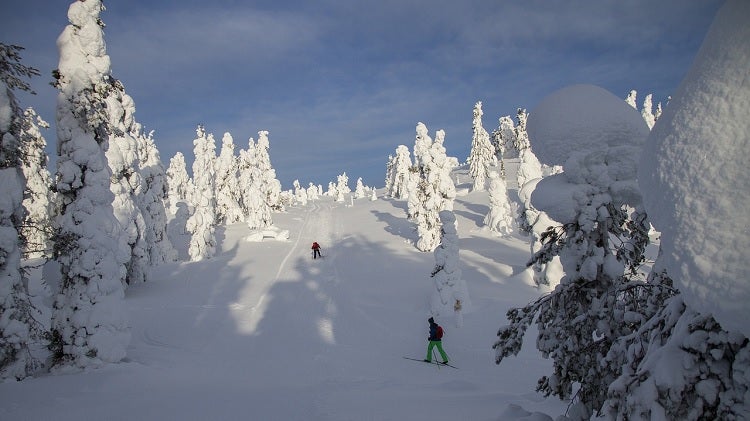 Types of Cross Country Skis
Touring Skis
In most areas, a touring ski is the prevalent ski choice for skiers on groomed terrain. These skis are long and very narrow. You may have a local ski area with groomed touring trails and often these areas will even rent touring skis for beginners.
Metal Edged Touring Skis
These skis are usually wider than touring skis and feature steel edges for better grip in rough snow conditions. Metal edged skis are meant for setting your own track, or skiing off of groomed trails.
Often these skis see use on steeper terrain and deeper snow where their sidecut and metal edges can be used to greater advantages.
Race
Similar to touring skis, these high-performance skis feature a few upgrades to make them appropriate for advanced skiers and racers. While also meant to be skied in groomed tracks, race skis are stiffer and more difficult to ski but offer improved high-end performance.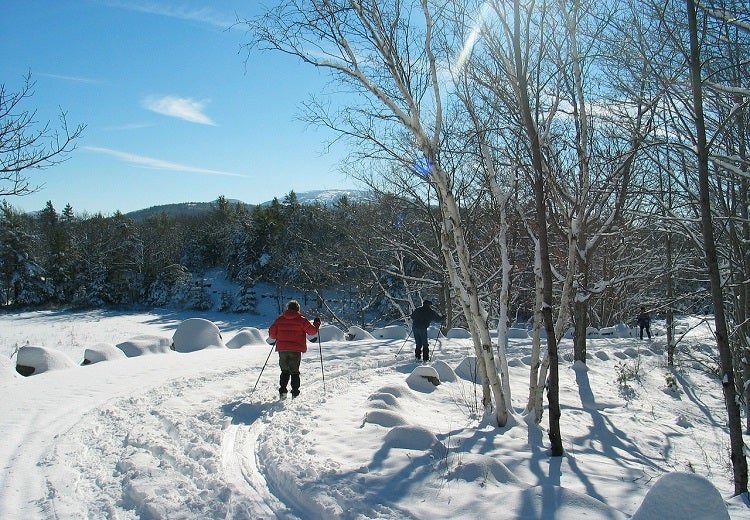 Ski Length
For cross country skiers, choosing a ski length is most heavily influenced by skier weight. Heavier skiers need longer skis and each ski length should have a recommended weight range.
Research the specifications of your skis before ordering to be sure your ski will be appropriate for your weight.
Ski length can also be affected by skier ability level and terrain. For beginner skiers, a shorter ski will prove easier to learn and handle than a longer ski.
For advanced skiers, a longer ski will offer greater speed. In steeper or more challenging terrain a skier may wish to choose a shorter ski length.
How do you size cross country skis?
For standard cross country skis, just add 25 cm to your height and buy that pair of skis or as close as possible.
If you are buying skating skis, you will want a shorter ski, so add only 5-10cm to you height to find your length of ski.
Ski Width
When ordering skis, you'll find that the majority of skis fit within a narrow and standardized range of sizes. For touring skiers, those wishing to ski in groomed tracks, a ski width no greater than 70mm is appropriate as ski tracks are groomed at 70mm or less.
Skiers wishing to ski both in track and out of track may want to look for a ski near 70mm wide as the ski will still fit within tracks but the relatively wide base will provide adequate floatation in deep snow.

Wax vs Waxless Skis
Today's cross country skiers have choice to make: to wax or not to wax? In order for cross country skis to do their job, they need some way to grip the snow when skiers kick off and glide.
A cross country ski might grip the snow by using textured ski bases, or by utilizing a combination of ski waxes on a flat base.
Waxable XC Skis
These skis gain their snow grip by using a special rub on wax applied to the middle of the ski base. Waxes must be perfectly matched to snow temperature and some practice and skill is required to master regular maintenance and waxing of these skis.
For the vast majority of skiers, especially those just starting out, a waxable ski is not the most ideal choice.
Waxless XC Skis
These skis gain their grip and traction thanks to a section of textured material on the ski base in the center just under the foot. When skiers kick off with each ski, the textured base is able to grip and propel the ski forward.
These skis require almost no maintenance or attention and perform equally well in all snow conditions. Skiers may still wish to use a rub on wax, such as the Swix F4, on these waxless skis in order to maintain best performance.
Video: Choosing the right XC Skis
SkiTips - Choosing the right Cross Country Ski
Cross Country Ski Bindings
New Nordic Norm
These bindings are usually designated "NNN" and operate by using a single steel bar which clips into the toe of a compatible cross country ski boot. Be sure your ski boots and bindings are both NNN compatible when choosing this binding.
Salomon Nordic System
These bindings are most often designated "SNS" and operate the same way as NNN bindings. The only difference is a single large ridge running down the length of the bindings versus the double ridge on the NNN bindings.
SNS Pilot
An advanced adaptation of the SNS binding, these Pilot bindings use a double bar for clipping the ski to the boot and result in higher performance.

Cross Country Ski Poles
You should always use poles when you are cross country skiing. You can use hiking poles, just make sure they have a larger basket so they don't sink into the snow.
How do you size cross country ski poles?
To size your cross country ski poles, just measure from your armpit to the ground. If you have a longer stride or are looking to go faster, you can go slightly longer.

Cross Country Ski Boots
You will use standard sizes to fit your boots as you would any other shoe. Your primary consideration is if you don't buy an all-in one package, make sure you buy boots that are compatible with your skis. There are two primary binding types: NNN and SNS. Just make sure they are comfortable and provide support.
How should cross country ski boots fit?
To make sure your boots fit correctly, bend your foot inside the boot like you are turning your skis and striding. Your toes should just touch the top of the boot.
If you plan on wearing a thicker sock or even heated socks, make sure there is enough room to accommodate them.

FAQs For Cross Country Skis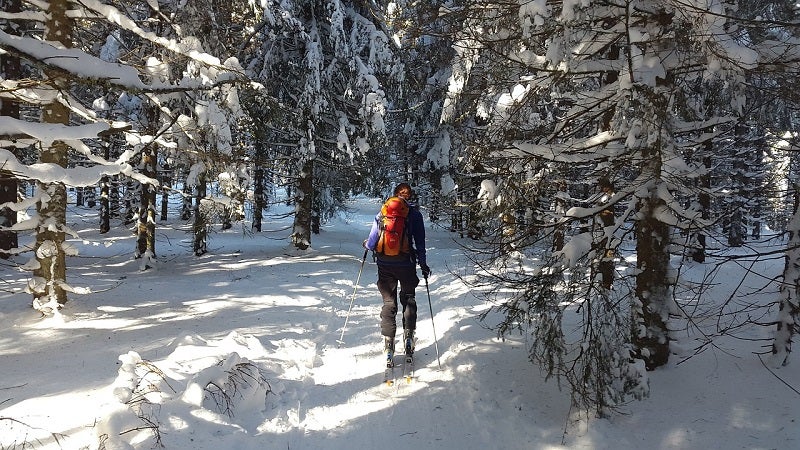 Q: What's the difference between shorter and longer skis?
A: For beginners short cross country skis can be a bit easier to manage. Even short skis in this category are quite long though, don't be fooled. They're nothing like other types of skis you might be used to like alpine.
Long skis are a little more efficient at speed and can help you keep up the momentum once you get going. However, if you fall or get yourself all tangled up you'll be working extra hard to manage those long skis as a beginner.
Mostly ski length will be determined by your height and weight. The taller and heavier you are, the longer ski you'll need. Once you determine this baseline number (most manufacturers will have a sizing chart) you can adjust longer if you want.
I don't recommend going shorter than the manufacturer's guidelines though as it can negatively impact performance.
Q: What is skate skiing or cross country skating?
A: Skate skiing is a totally different version of cross country skiing. Nordic skiing, as it's usually called, is the classic straight track shuffle style cross country skiing you're used to.
Skate skiing, on the other hand, is a herringbone pattern of push and glide much like skating on ice skates, alpine skis, or roller blades.
Skate skiing is only possible on groomed runs or tracks that are packed down and made wide enough for skating. You can't really break your own trail with skate technique – it just won't work.
Q: What is a waxless ski?
A: Waxless skis aren't actually waxless honestly. The thing is that they still usually need wax on the front and back but you have to be careful. You can never wax the scales which sit underfoot on the ski.
Traditional nordic skis use kick wax under foot on a smooth ski surface to create a friction between the ski and the snow so that you can kick off. With these skis you must change the wax each time you go out in order to have an effective skiing surface. This takes time, space, and money to do.
Waxless skis use directional scales under the foot area of the ski which provide grip when you kick off. They're slightly less efficient than wax skis, but they're so much easier to use and maintain that most people don't mind a loss of efficiency as a tradeoff.
Q: What are the types of cross country ski bindings?
A: There are a handful of different types and if your boots don't match the ski bindings you won't be able to ski. So here they are for you!
NNN or New Nordic Norm has to raised ridges on the bindings that fit into cavities on the boot. These boots have a metal bar at the front that clips into a pivot on the ski bindings.
NIS or Nordic Integrate System is a NNN binding that has been attached to the ski with a slight variation. In this way they're effectively the same binding.
SNS is the Salomon Nordic System which features one large central ridge on the binding which fits into a recess on the boot. It's essentially the same as the NNN system but with one less "ridge".
SNS Pilot bindings are a double pin variation on the SNS binding. They're more stable and offer better power transfer but they're relatively rare on anything short of an intermediate to expert setup.
3 Pin bindings are the old school toe bindings that have the duckbill extension on the front of the boot. They're still used though not commonly.
There you have it! Most of you will be buying NNN or SNS bindings. Just make sure you get the matching pair of skis or you'll be unable to ski them!
If you start getting into metal edged touring setups you may find different bindings but that's a bit beyond the scope of this article.
Q: How long should my poles be?
A: Generally I recommend beginners buy a kit with poles, skis, and boots. These kits are sized based on your height and weight. However, sometimes stuff just doesn't fit quite right. We're all different sizes and shapes, right?
When sizing up your poles what you want to look for is armpit length. Put the tip of the pole on the ground and the handle should come about up to your armpit or maybe a bit lower. That's so you can really use the pole to help push and glide!
If you're used to alpine ski poles or hiking poles which normally are shorter and sized to about the height of your elbow, you may get it wrong! Short poles for cross country skiing aren't very helpful and they'll leave you struggling to pole along fast enough.

Conclusion
For most skiers, a waxless ski makes the most sense. On top of that, for beginners, buying a packaged product from an outfitter where you'll be assisted in purchasing the correct equipment can help minimize chances of a mistake. Both of the package products we reviewed are great options for these reasons.
Many skiers may wish to purchase their own equipment specifically and the Rossignol Evo can be a great beginner through intermediate level ski for pairing with your own choice of boots and poles.
Remember that it's often helpful to go in person to an outfitter or gear store when you're getting started to get advice and help from trained pros. Don't be afraid to ask around and see if you can borrow a friend's equipment to get started, too. Then you'll have a better idea of what works for you!
---
I hope this guide was helpful for finding the best cross country skis to fit your needs. If you want to comment or recommend a pair of skis I didn't include, please use my contact form to get in touch.
Have fun and be safe out there!
How We Researched
To come up with the best cross-country skis, we researched a variety of sources for reviews such as REI, Backcountry, Moosejaw, EVO along with our own personal experience.
We also consulted online magazines for product research and reviews to get as much unbiased information as we could. To help weed out fake reviews we used Fakespot.com to make sure we only looked at genuine reviews.
With so much quality gear available, we had to narrow it down based on what we felt were the best options were for the price. The author, Casey Fiedler was a full time ski instructor for Park City and The Canyons in Utah. 
To help narrow down the selection he used his personal experience along with recommendations from fellow ski instructors.
After extensive research, we came up with our list to help you choose the right one for you.
Sources
Notice:
OutsidePursuits.com is a participant in the Amazon Services LLC Associates Program, an affiliate advertising program. OutsidePursuits.com earns fees from products sold through qualifying purchases by linking to Amazon.com. Amazon offers a commission on products sold through their affiliate links.