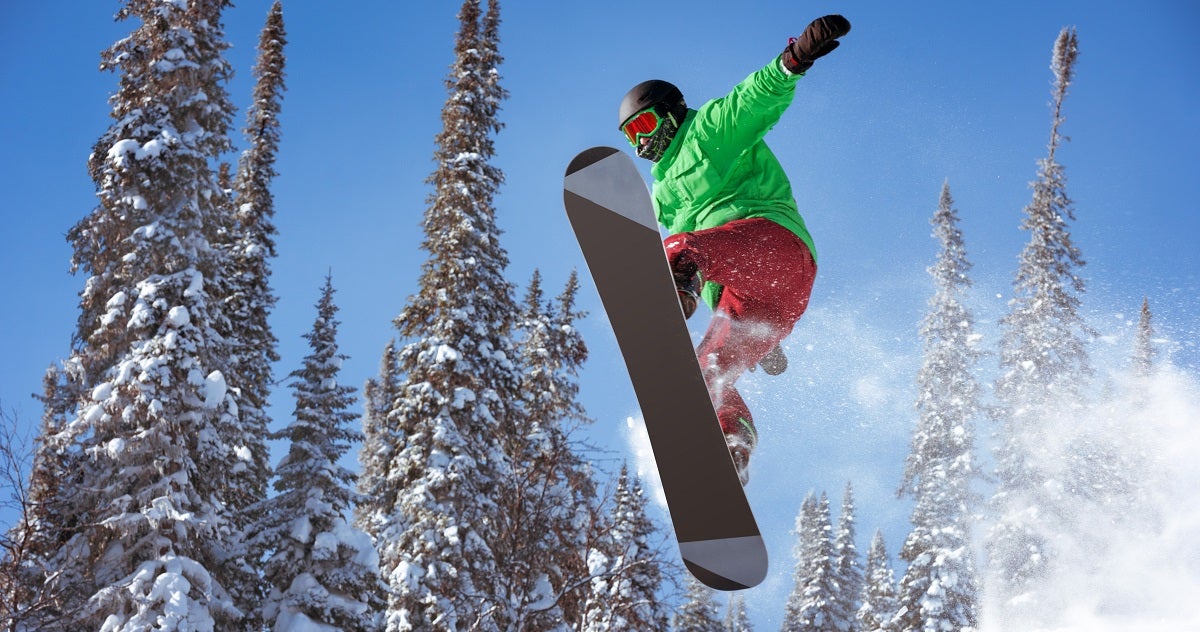 Our Editors independently research, test, and rate what we feel are the best products. We use affiliate links and may receive a small commission on purchases.
Winter is nearly here, which means it's time to start planning our cold-weather vacations and winter activities. If you're unsure which activities to try or where to start, look no further!
Here are a few tips and tricks that'll help you make the most out of your next excursion.
Skiing
Skiing is usually one of the first activities that comes to mind when you think about winter sports. It's simple in theory: You strap two thin boards to your feet, and, with poles in each hand, travel down steep slopes.
It's a step up from rollerblading or ice skating, but instead of being restricted to a rink, you can ski anywhere there's snow. For beginners, though, it can feel intimidating.
Before you start tackling downhills, learn how to snowplow with your skis. This means pointing your toes inward, getting the tips of your skis as close together as possible. This is a skill that will help later because it gives you the ability to slow your descent, but as a beginner, it helps you gain some control.
If you're prone to joint injuries, try doing some exercises specifically meant to strengthen your joints and avoid knee, back or other injuries. Once you feel strong enough to ski, try to learn like a kid.
Children don't spend all their time second-guessing themselves or getting confused by muscle memory from other sports. They listen to the instructor and learn much faster than adults can manage.
If this is your first time on skis, your best bet is to get an instructor to talk you through some of the basics. Don't try to tackle any sick tricks or copy a "ripper" — a ski slang term for someone who knows how to handle themselves on the slopes.
If you're on skis, you might hear someone call you a "planker" — that's just a term for skiers because you have planks strapped to your feet. Don't forget your "brain bucket" — another term for a helmet — when you head out on the slopes.
If you're using skiing for fitness or are just curious to see how far and fast you've traveled, consider adding a ski app or two to your phone. SnoCru tracks your runs with a satellite view, and SkiLynx lets you create group chats to keep track of your ski group while you're out on the mountain.
Cross-Country Skiing
If you don't have any desire to shoot down the mountainside as fast as humanly possible but still want to explore the winter landscape without stomping through the snow, cross-country skiing might be the right choice for you.
You're still a planker, but you need specialized skis designed for long distances and trails without too many hills. Look for a "corduroy trail" if you're just starting. That's a cross-country term for a freshly-packed trail because the ribbed pattern in the snow looks like the fabric it's named for.
Moving in cross-country skis is just a shuffle. After a few minutes on the trail, you'll catch on, moving one ski ahead of the other and using your poles to move forward and balance. It might look complicated, but it's a fairly natural motion and you'll pick it up in no time.
Getting up hills can be challenging. Your shuffle might work for small slopes, but on large hills, you'll find yourself sliding backward. Instead of trying to shuffle, point the tips of your skis outward and walk up the hill, one step at a time. This is called the herringbone technique because it leaves a herringbone pattern in the snow.
Once you get to the top, remember the snowplow technique mentioned earlier to help slow your descent. Don't forget to snowplow if you want to avoid a wipeout on the mountain!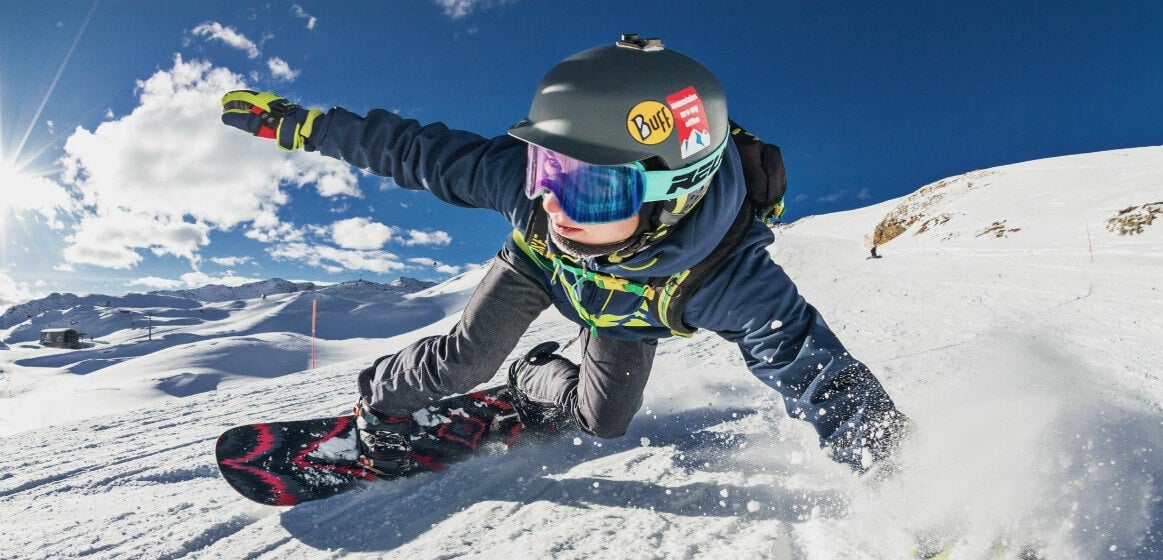 Snowboarding
Admit it — snowboarding just looks cool. According to most snow sports participants, skiing is easy to learn but hard to master, and snowboarding is the opposite. Instead of strapping your feet to two long planks, you're attaching both feet to one single board. That means you don't have the option to throw one of your feet out to catch yourself if you start to fall.
Once you have your balance down, the next step is to learn how to turn the board — otherwise, you're going to face-plant into a tree at a high speed. Again, don't forget that brain bucket. Remember to turn your shoulders. When you do that, the rest of your body will follow from your shoulders to feet, which turns the board.
Learn how to slow down and stop, even if that means falling on your behind. Don't be a "bomber" — someone who "bombs" down the slopes recklessly fast because they can't stop their board. Save the tricks for later when you've mastered the basics of boarding and purchased a sick mountain snowboard of your very own, instead of renting one.
Snowshoeing
Stomping through the snow is exhausting and will leave you with soggy boots and sore legs. Snowshoeing lets you walk on top of the fresh snow without sinking in, letting you explore the winter landscape without the need for skis or snowboards.
Snowshoeing is a fantastic winter exercise if you're not in good enough shape or past injuries prevent you from skiing or snowboarding. That said, it's often a good idea to prepare for these excursions if you're prone to knee pain.
Still, it's an activity that everyone can enjoy, regardless of their age or skill level. All you really need are some snowshoes, a pair of waterproof boots and the willingness to brave the cold
Snowshoeing isn't an activity that's generated a lot of slang, such as boarding or skiing, but there are plenty of related terms you should familiarize yourself with. Some notable words include "flotation," which is the shoe's ability to stay on top of the snow, and "step kicking," which means kicking the tip of your snowshoe into a snowbank to create steps to help you climb a steep hill.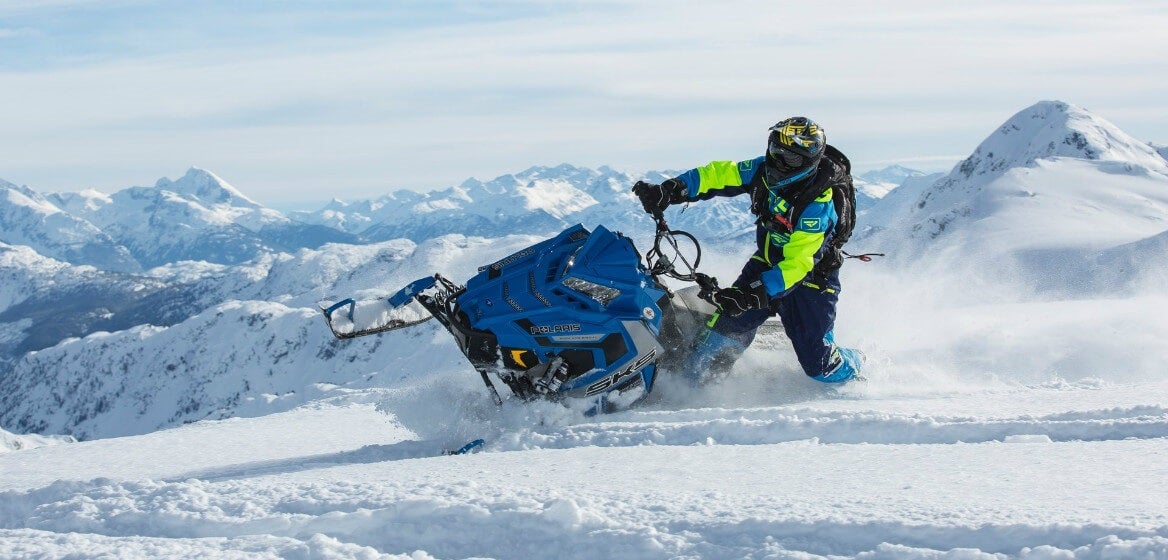 Snowmobiling
If you have a true need for speed but don't feel confident in your ability to control a snowboard or skis, snowmobiling is a great option. The snowmobile does all the work for you, and you just have to enjoy the ride.
Before you take off into the wilderness on your own, make sure you understand how to handle the snowmobile. Getting a few lessons from an instructor couldn't hurt and can help keep you and everyone else around you safe.
Bundle up and make sure you protect your face, head and hands from the cold. You will also need a helmet and goggles, and it's recommended you wear reflective outerwear to make it easier for other riders to see you.
Whatever you do, don't call it "snowmobiling." In the 80s, participants started calling it sledding (not to be confused with the activity you did as a kid), and the name stuck.
Ice Skating
You don't have to be an Olympic-level figure skater to enjoy getting out on the ice with a pair of blades. Ice skating can be fun, but you might feel nervous about getting out on the rink with a giant pair of blades strapped to your feet.
First, don't look down all the time. If you're spending your entire skating session staring at your feet, you're going to fall a lot, or run into people or a wall. Don't lean back while you're trying to find your center of balance.
At best, this will hurt your spine, and at worst, you'll end up on your backside. While you're at it, try to stop feeling afraid of falling. The more afraid you are, the more you'll fall because you won't get out of your own head.
If you find that you really enjoy ice skating, consider taking some lessons to improve your skills.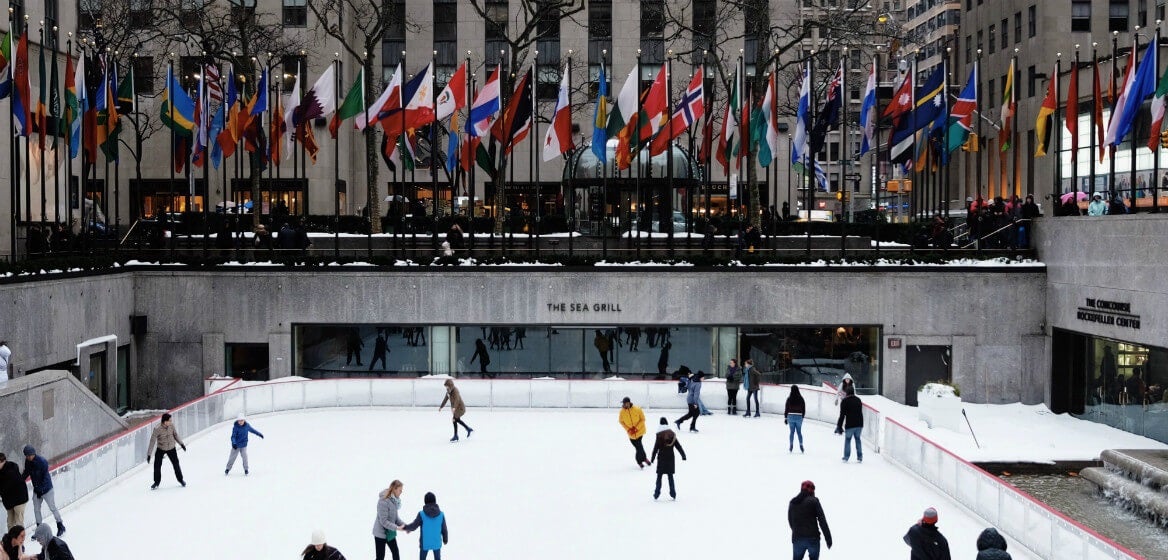 Sledding
What would a winter activity list be without at least a brief mention of everyone's favorite childhood afternoon — sledding! Sledding is fantastic because you can do it anywhere there's a hill and some snow.
You can use nearly anything as a sled, from an actual fancy sled to an inner tube or the lid of your garbage can. The possibilities are endless.
Experts recommend using a sled you can steer and has brakes, as well as wearing a helmet to protect your head. Furthermore, you should always try to avoid hills that end on streets or in parking lots.
Which Do You Want to Try First?
Now that winter is nearly here, and snow has started falling in many parts of the country, which one of these activities do you want to try first? Which one is already your favorite?
Let us know in the comments below and stay safe this season!
Notice:
OutsidePursuits.com is a participant in the Amazon Services LLC Associates Program, an affiliate advertising program. OutsidePursuits.com earns fees from products sold through qualifying purchases by linking to Amazon.com. Amazon offers a commission on products sold through their affiliate links.