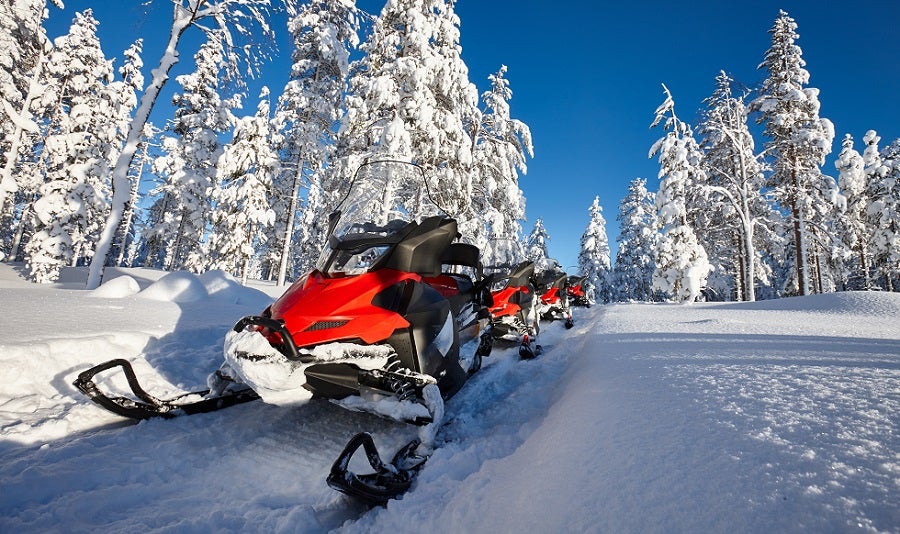 Our Editors independently research, test, and rate what we feel are the best products. We use affiliate links and may receive a small commission on purchases.
Watching my father and uncles zoom across the yard and down to the frozen shore as a young boy got me hooked on snowmobiling.
While my brothers and I slipped across the snow and ice we would watch them take off towards their shanties a half mile down the lake on their well-loved snowmobiles from the late 70's and early 80's.
While these older machines still run great due to religious maintenance and care from their owners, today there are more and better options for those wishing to triumph over winter and race through the snow.
Buying Your First Snowmobile
So where to start? With the great variety of machines available both new and used, not to mention clothing and gear, it can be a little intimidating getting started in the world of snowmobiling.
By asking and answering a few questions, however, we can start chipping away at the information and get out to enjoy the snow on some awesome modern sleds.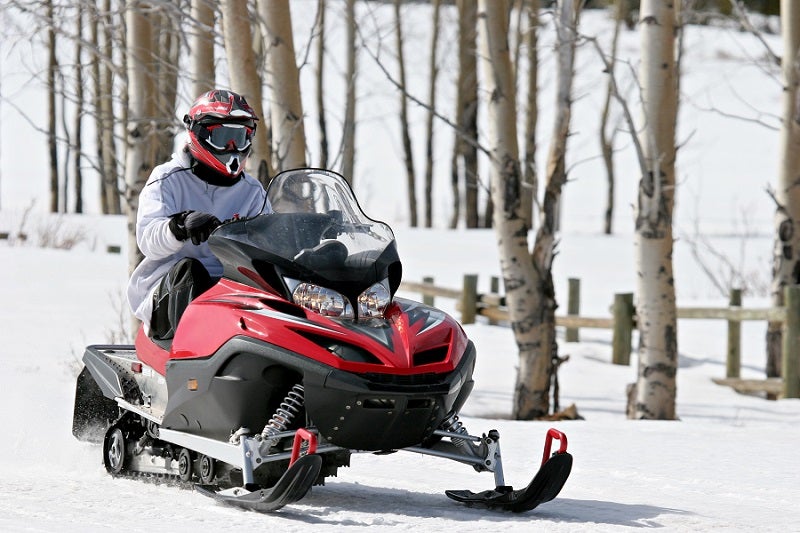 How & Where Will You Use Your Snowmobile?
First things first, before you can decide what sort of snowmobile to get, you need to figure out your actual needs.
Are there groomed snowmobile trails near you that you plan on using or will the machine be used mostly on ice?  What sort of terrain will you be riding in, hills and mountains or relatively flat?
While most snowmobiles will work in most terrains, getting a machine that is built for your environment will provide a safer, more enjoyable ride. A powersports or snowmobile dealer should have staff that can answer your questions about machine requirements for your area.
Keep in mind, however, that specific activities may require specialized equipment. For instance, racing and hill-climbing sleds need to be outfitted with aftermarket tracks.
For backcountry snowmobiling in avalanche terrain you'll need a beacon, probe, and shovel as well as the training to perform avalanche rescues. If your snow machine is gonna sit without running for extended periods of time you will be well-served by keeping a portable jump starter handy.
Maybe you simply want a recreational snowmobile. You live or have a cabin somewhere snowy and simply want to enjoy a leisurely ride once a month in the cold season.
Perhaps you won't need the most advanced high-displacement engine. Instead you might need something that focuses on comfort and has extra space on the seat for your wife or kids.
Sticking With a Sure-Thing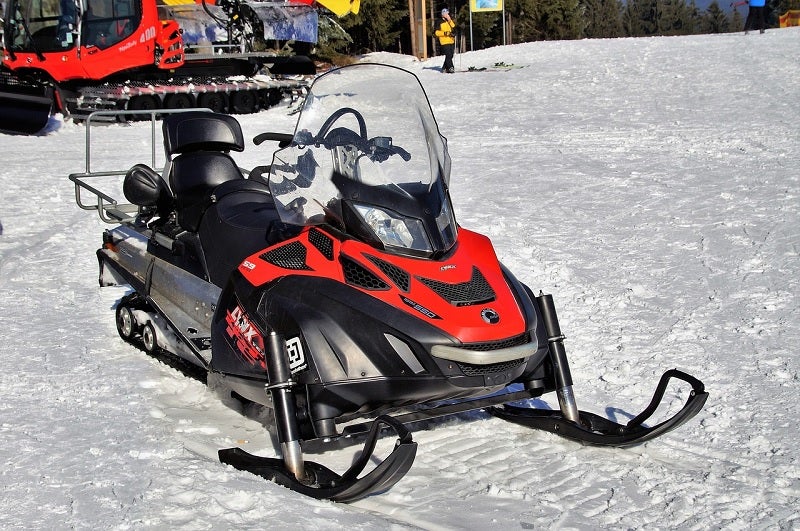 For a beginner rider looking to get started in this sport a entry level machine such as a trail model will most likely be all you need. These machine are build to be a good all around ride, great for trails where nothing particularly wild is on the menu.
Perhaps a bit lower on horsepower and flare, trail model snowmobiles are meant for the casual rider.
Consider  to find a model with a reverse gear. While not a necessity, it really comes in handy when that gap in the trees turns out to be a dead end.
Other handy features might be accessory plugs for heated gloves or riding suits. These are particularly helpful if you need to ride the sled in any conditions. For the casual rider, however, you might consider just staying indoors when the mercury drops to intolerable levels.
Don't have the dough to buy a brand new sled with accessories? Don't worry, with a little DIY you can buy mini 12V outlets and wire them into the snowmobile yourself. It's not hard to do and most snowmobiles can be modified to accept standard plug-in riding gear.
Just like cars, snowmobile manufacturers offer all sorts of variables and options when buying new sleds. From basic changes like color and coatings, to upgraded electric starters and heated handlebars.
These options can be found on the manufacturer's website so you can add some cool features and flare to your new machine, or if you are not buying new, you can still get an idea of what is available for each model.
Other Types of Snowmobiles
Depending on your exact needs, there are several other varieties of snowmobile available. Mountain snowmobiles have modifications that make them ideal for extremely rugged vertical conditions and deep powder.
Touring snowmobiles are made to ride longer distances in comfort with two riders or lots of gear. Utility snowmobiles are less common but are made to carry equipment and do work on trails or around the woods in the winter.
If you're still not quite sure what type of snowmobile to get, we highly recommend talking to a dealer near you. They'll be able to help guide your decision on exactly what type and size of sled to get.
Riding Gear You Will Need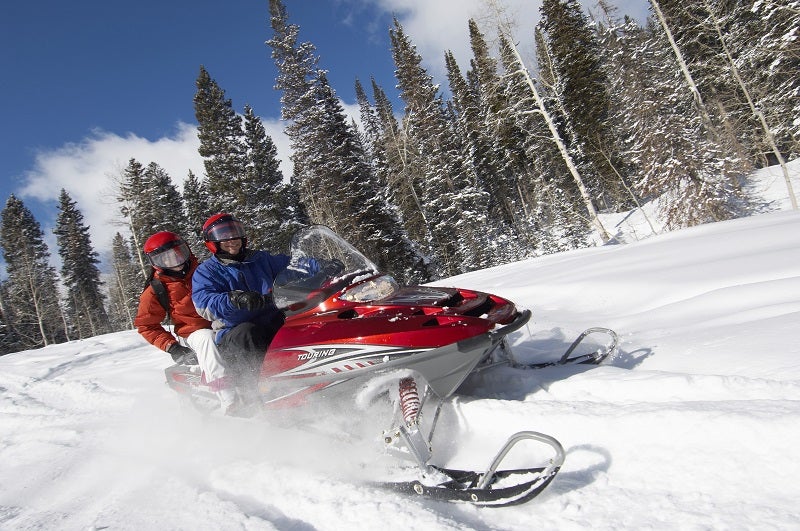 Like a motorcycle, there are only so many safety features that can be added to a snowmobile before it becomes a different machine entirely. For this reason protection from accidents and the elements fall back on the rider's gear.
A good set of winter clothing like a warm snowmobiling jacket is essential for comfort and added safety. While any quality winter clothing that keeps the wind and rain out will work for trail riding, there is a whole slew of gear aimed at the winter warrior that is specially designed for use on a snowmobile.
As a rule, snowmobile gear should be tougher versions of standard winter wear.
Snowmobile Boots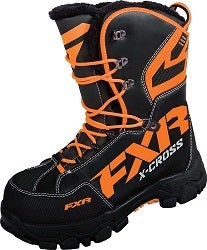 Boots for snowmobiling should be tougher versions of a standard winter boot. Wind and waterproof (at least for the lower part of the boot) are a must for prolonged comfort, and added arch support keep your feet comfortable on long rides.
Of course fit is important, as the best snowmobile boots on the market are useless unless they fit well.
High quality winter boots will serve a beginner rider just fine, but for those interested in a bit more protection specially designed snowmobile boots are available.
Waterproof breathable materials are more widely available than ever. Once Gore-Tex was the only trusted name in waterproof breathable clothing.
Today, almost every gear maker has their own brand of waterproof breathable membrane. When available, a waterproof breathable boot is a great addition to your gear if you can find it at a reasonable price.
Snowmobiling boots are designed to offer greater support for the ankle and often have added padding around the sides of the foot and calf to protect the foot from getting banged up by the running boards. I
n addition to this, the toes and heels are often clad in a harder wearing material to supply added protection from the aggressive grip often found on the running boards of snowmobiles.
Snowmobile Gloves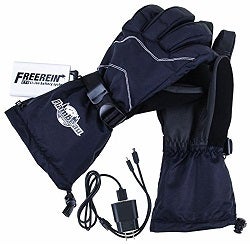 Gloves are the next critical piece of gear you'll need to keep those fingers toasty!. The extra air flow of riding with minimal finger movement makes a recipe for frozen digits.
If you opted for the heated handlebars on your machine, or have a knuckle shield of some sort (like those seen on dirt bikes and quads) then you are off to a good start,
Tough snowmobile gloves or mittens are still a must. Specifically, find styles with long cuffs to keep out the wind and blowing snow.
The choice between gloves and mittens is a personal one, the general tradeoff being between extra warmth and extra mobility.
A good trade off is the "split finger" or "three finger" variety that strike a balance between gloves and mittens by giving the thumb and trigger finger their own compartments like gloves, but grouping the last three fingers into one compartment like mittens.
These are commonly known as lobster claw mittens. Either way, a good pair of glove/mitten liners is recommended. For those who like a little more warmth or if the weather is particularly cold, heated gloves and liners are available.
No matter if you choose gloves or mittens, be sure the liners are removable. After a long ride you'll be able to take out the liners and heat them by the fireplace or toss them in the dryer overnight.
This removes any moisture or sweat and will keep your gloves significantly warmer for the next ride. Once liners get wet, the glove becomes nearly useless for insulation.
Snowmobile Helmets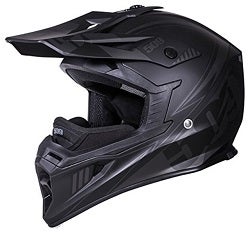 Helmets are not required in all states by law, but they are heavily recommended for all riders in all situations. Get one that is at least DOT approved, with Snell approval being a plus.
Snowmobile helmets come in a few different styles, with dozens of different options and features, however, for the casual or beginner rider a full face, modular, or dual-sport style is recommended.
It is worth noting that modular helmets are the safest in case of an accident. EMS personnel can perform life saving airway management without having to remove the helmet.
No matter what style you choose, try to find a model that has integrated bluetooth capabilities, or at least the option to add in an aftermarket system.
While not necessary, these systems can be helpful when riding in groups, and the voice activated calling can be a life-saver in the event of an accident. More important than any added features is fit, as a proper fit ensures you will stay comfortable, warm and safe.
Helmet sizing can be a real pain in the butt. More so than any other piece of gear, we advise trying before you buy.
Order your helmet from a store that allows for free return shipping or be prepared to spend a lot of money returning and trying on different helmets until you get the right fit.
Better yet, go to a physical powersports store that carries a wide line of helmets and try them on in person before purchasing.
Snowmobile Goggles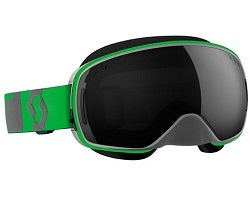 One of the biggest problems that arises with helmets is fogging. While most visors are designed to be 'anti-fog', some work better than others. Dual pane lens snowmobile goggles are the best weapon against fogging.
These double layer lenses are crucial on any winter helmets or goggles and are nearly 100% fog-proof.
If fogging is still an issue replacement and aftermarket visors can also be fitted to your existing helmet or a spray on coating can be applied to alleviate the issue.
Another option, which can help, is opting for goggles instead of a visor. This way the moisture from your breath doesn't have a chance to get at the lens and fogging is reduced dramatically.
The lenses on a good set of goggles can be switched just like a visor, allowing for adjustments in the tint for brighter weather.
Colder temperatures may be an issue with goggles as the face is not as completely covered, but a good balaclava will help to fix that setback.
Opt for a windproof face mask in combination with goggles to provide a double layer of protection. Make sure your face mask has nose protection because frostbite can set in quickly on an exposed nose in cold weather when riding.
Helmet Replacement
A final note on helmets – they do not last forever. While most items mentioned above can safely be purchased used, it is best to avoid used helmets unless you are certain of their history.
Often the liner can be removed and cleaned or replaced for a better fit, but the safety padding cannot. This padding can break down over time and the shell itself can become weakened from uv radiation or heavy impacts like those experienced in a crash.
Even relatively light impacts (like the helmet falling onto concrete from the seat) can weaken the shell enough that it could fail under a heavy blow.
The general accepted rule is to replace the helmet after one crash or solid impact, or after 4 or 5 years. Make a habit of checking your helmet often for signs of wear or damage, inside and out. It could save your life.
Where To Start Riding?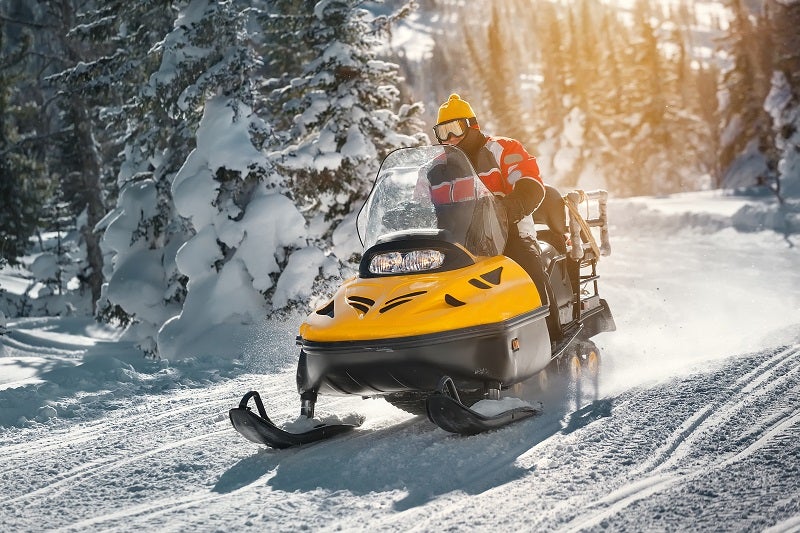 Once outfitted, there are a few more things to look into before you hit the trail. Each state has their own laws on where and when a snowmobile can be operated and what sort of registration is needed to operate the machine.
Most of these rules as well as trail maps and markers can be found on your state's website or Department of Natural Resources website.
Private Property
In some areas it is common to ride through anyone's property without regard. In other areas it may be highly frowned upon. Legally speaking, private property is not open riding land.
Homeowners and property owners do not have to let you on their property. Businesses may frown upon snowmobile use on or around their property for legal and insurance reasons.
By law you must obtain permission to ride on private property. Even if you just need to go through a corner lot to get to the next trial. However annoying this may seem, it's your responsibility as a sled operator to abide by any private property laws.
Public Land Designations
Not all public land is the same when it comes to riding laws. In Wilderness Areas, for example, motorized machinery of any type is completely illegal. Before you set off into the wide open expanses of public lands, be sure that you know where the land boundaries are.
In many areas State Forests butt up against Wilderness Areas or other types of public lands. Crossing into one that doesn't allow snowmobiles can be an easy mistake.
However, natural resources law enforcement officers won't think twice about impounding your sled and slapping a hefty fine on your head if they catch you.
To avoid these problems in areas where you're not accustomed to riding try a GPS. Many GPS units come preloaded with maps that illustrate various public lands. If that's not available for your area, you may need to use a mapping software to set up the GPS yourself before you head out.
Rules of the Trail
If you're looking for the laws and rules of your state, start with this article by the American Council of Snowmobile Associations. Here they have organized information about each state's governing agencies for snowmobile rules and regulations.
If you need more information try searching for "[state] snowmobile rules" which should return tons of information about what laws to obey and which licenses you may need for your area.
Otherwise calling the local Chamber of Commerce in the city where you'll be snowmobiling will probably put you in touch with someone who has information about local snowmobile trails and laws.
Conclusion
Like sports cars, motorcycles, and other fun vehicles the world of snowmobiling is vast. There are aftermarket parts to modify your sled and gear for any situation.
Of course we can't cover every possible aspect, as even an entry level discussion about engines, shocks, or sled tracks merits its own article to be thorough enough. However, getting started snowmobiling doesn't have to be difficult.
You should have enough knowledge now to get started finding the gear you need to go snowmobiling. Don't forget that some areas require licensing, registration, and other legal steps to safely snowmobile.
Ride responsibly and respect the other riders around you. Most importantly, enjoy the trail!
Notice:
OutsidePursuits.com is a participant in the Amazon Services LLC Associates Program, an affiliate advertising program. OutsidePursuits.com earns fees from products sold through qualifying purchases by linking to Amazon.com. Amazon offers a commission on products sold through their affiliate links.