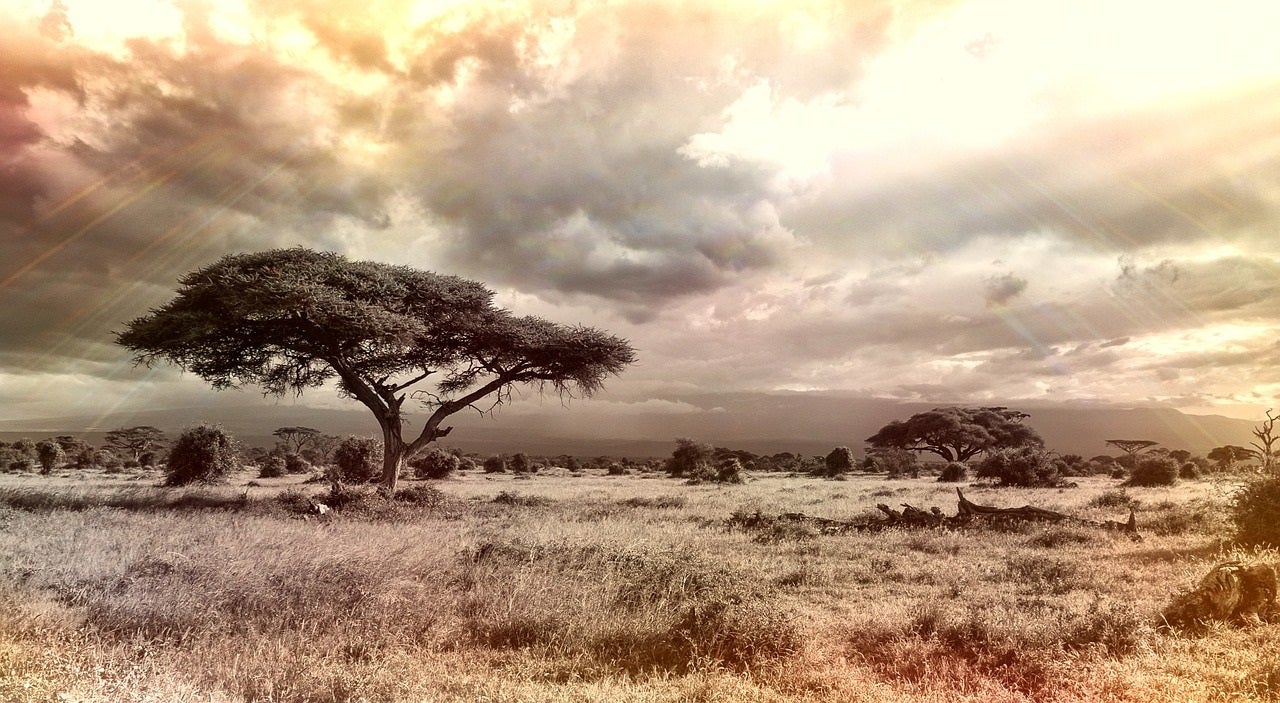 Our Editors independently research, test, and rate what we feel are the best products. We use affiliate links and may receive a small commission on purchases.
Are you a novice traveler waiting to embark on your first voyage to Africa?
Having heard and seen many news channels and other sources of information delivering inappropriate facts about Africa, do you think traveling to such a country is going to be a daunting task?
We will walk through some stereotypes that most of us believe to be true but they are actually not.  The true fact is that Africa is a far more interesting travel destination than the media would have you think.
FIVE MYTHS ABOUT AFRICA
Myth #1  Africa is dangerous
Fact: There is a disease named "Ebola" affecting many parts of Africa. But however simply visiting  Africa is not a risk of contracting the disease. Though there are few parts of Africa not advisable to be visited by foreigners because of factors like war, famine, terrorism  and crime, there are other safe and beautiful places that falls under the category of must-see tourist destinations of Africa.
Myth #2  Africa is a technologically backward continent
Fact: There are many African inventions like traffic regulating robots, unmanned aerial vehicle, S-class interior design for Mercedes car. These technological innovations prove though Africans lack access to education and resources, they make maximum use of them and they emerge as the most capable self taught problem solvers. Moreover, solar technology is another technological field that Africans excel in.
Myth #3  Africa is always sweltering hot
Fact: Africa is a immense, pleasant landscape that contains deserts, rainforests, and snowy mountains. Ski resorts are available in countries like Morocco etc.
Myth #4  Every African lives in poverty
Fact: Not every African country gets submerged in poverty. Countries like Nigeria, South Africa and Egypt are some of the wealthy countries in Africa.
Myth #5  African government is fueled by corruption
Fact: Africa has undergone experienced noteworthy leadership of people like Nelson Mandela. There are also many young entrepreneurs who are dedicated to make persistent positive change.
QUICK LIST OF THE MUST-SEE DESTINATIONS IN AFRICA
Africa's topography, scenery, and activities differ drastically by region
Uganda – One of only three nations on the planet where you can trek to catch the sight of mountain gorillas in the wild. Since it's a rain forest, you might get wet as there could be some chances of rain anytime, so there is nothing as a real good time to go. Just be sure to keep yourself equipped with necessary things for a trip on a rainy season.
Tanzania is home to Mount Kilimanjaro—the one which tops the great bucket-list of hiking destinations in the entire world. Zanzibar, which is located off the coast of Tanzania and encompassed by the warm waters of the Indian Ocean, is celebrated for its stupendous beaches and captivating spice trade, scuba diving and history.
Head to Zambia and Zimbabwe to enjoy the Victoria Falls, which is tagged as the largest waterfalls in the planet. Additionally, you will be filled with excitement on the white water kayaking down the Zambezi river, packed with crocodiles and hippos
In Namibia, you will be fortunate to get an opportunity to climb some of the highest sand dunes on the planet. You are certain to have a breathtaking experience.
Kenya houses a wonderland of marvelous landscape, colorful culture of the indigenous inhabitants and unparalleled wildlife-spotting opportunities. Don't forget your camera and binoculars!
The trip to Africa is incomplete without visiting Egypt to view the greatest architectural feats, The Pyramids of Giza.
Known for its first-world culture, remarkable view and gourmet eatery scene, Cape Town is meant to be the jewel in the crown of South Africa.
TIPS FOR NOVICE TRAVELERS
Apart from the fundamental necessities that a new traveler must possess like visas, required vaccines etc., here are few tips that would be helpful for those visiting Africa for the first time.
Being victimized by criminals, becoming ill with some hideous disease, being alone and surrounded by throngs of people whose culture and language you don't understand are some of scary things that you would have to deal with effectively by taking some precautionary actions.
It is safer to have the right forms of payment. Sometimes cheques are worthless and many restaurants do not accept credit cards. Hence it is a wiser option to carry cash with you though it can be nerve-wracking. Moreover, US dollars is accepted widely in Africa. Also, higher denomination bills provide a better exchange rate when compared to the smaller ones. More importantly use the new bills of US dollars that is new bills printed as of 2006 or later.
It is recommended that you spend no less than 21 days in a week. Having a buffer day or two in travel plan is better for allowing any delays such as include internal flights getting cancelled/delayed, floods, breakdown of vehicles etc.
It would be fun to travel around the rural Africa when you drive on your own. So rent a vehicle and enjoy the driving by exploring rural regions of Africa. But for traveling over long distances to urban areas, it is better you opt for public transportation. It would be cheaper and secure than any private taxis.
Have your toiletries with you because in Africa, you will have a hard time finding some toiletries if you run out of any.
If you are one of those who give treats or money to any underprivileged child that you encounter, you will be the victim of some unforeseen consequences faced by that particular child. The things you give to child may not stay with the child, it might be snatched by any other people leaving the child cursing you. So it would be better to donate to some schools or organizations directly that will make sure your gifts are distributed evenly.
Keep your electronic gadgets safer using a surge protector plugged into a power transformer while charging your cameras, GPS devices or cell phones.
With these tips and advice in mind and noting down the must-see destinations, start off your bon voyage to Africa! Explore, Discover and Enjoy!
Happy Traveling!
Notice:
OutsidePursuits.com is a participant in the Amazon Services LLC Associates Program, an affiliate advertising program. OutsidePursuits.com earns fees from products sold through qualifying purchases by linking to Amazon.com. Amazon offers a commission on products sold through their affiliate links.