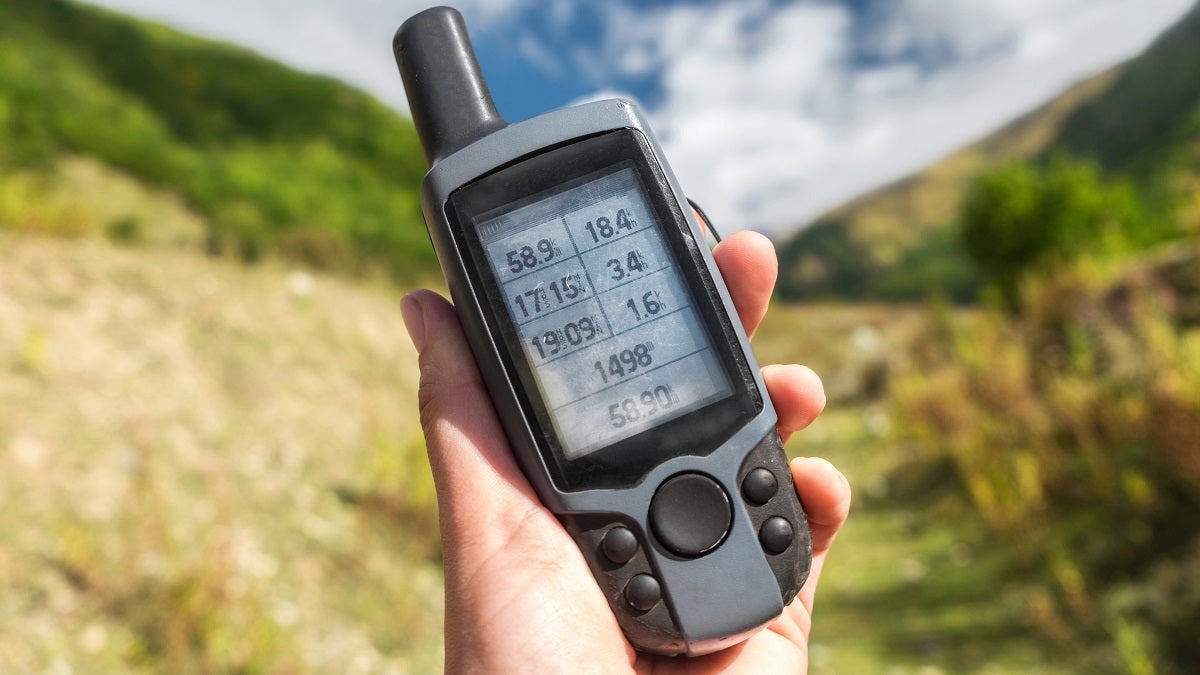 Our Editors independently research, test, and rate what we feel are the best products. We use affiliate links and may receive a small commission on purchases.
Exploring the great outdoors is good for the body and soul. But humans nowadays spend most of their time in urban environments or the suburbs, disconnecting them from nature. For those who want to venture out beyond the confines of city life, a hike or camping weekend away from it all is ideal — with the right equipment. And one of the most important pieces of equipment anyone who wishes to wander should have is a quality GPS device.
GPS is an important asset. It can track your movements, give you directions to keep you from getting lost, and even signal for help if something goes wrong. Here's what you need to know about a GPS device and how to choose the right one for the types of activities you most enjoy.
How an GPS Device Works
GPS is short for global positioning system. The system uses satellites to help track your position wherever you may be to assist you with navigation. The GPS receiver calculates distances from satellites to determine your position. It takes its calculations and displays them on a map. GPS receivers are pretty accurate. In fact, GPS-enabled smartphones can be accurate up to around 16 feet. It just depends on the device.
Types of GPS Devices
One of the best-known GPS devices is your smartphone. Although your phone can serve as a GPS, it may not be as sensitive as a dedicated GPS device. Smartphones rely on a data connection to calculate location. If you're in woodlands or an area away from data signals, your phone's GPS will not be able to provide accurate assistance. In addition, a smartphone's battery life is limited, potentially leaving you in the lurch when you need your phone the most. Other types of GPS devices include:
Wearable GPS devices, such as wristwatches
Car GPS systems, which are usually plugged in or hardwired to the car's power source
Handheld GPS devices
Portable GPS displays
Depending on why you need GPS, you may even be able to use a metal detector, paired with GPS, to geocache.
How to Choose an Outdoor GPS
Getting out in nature by going for a hike or climb is good for the body and for your overall well-being. It's important to disconnect now and then from the hustle and bustle of daily life. As summer nears, Maryville University recommends you plan to some active time outdoors for yourself and your family.
You can learn a lot about nature and yourself when you spend quality time outdoors. In addition, a weekend camping trip or hike could provide valuable bonding time with your loved ones.
Before you go, invest in some quality outdoor gear, such as the proper hiking shoes, a water bottle or pack, and a portable GPS to make your outdoor experience safer and more enjoyable. To choose the best GPS for your needs, examine the following features: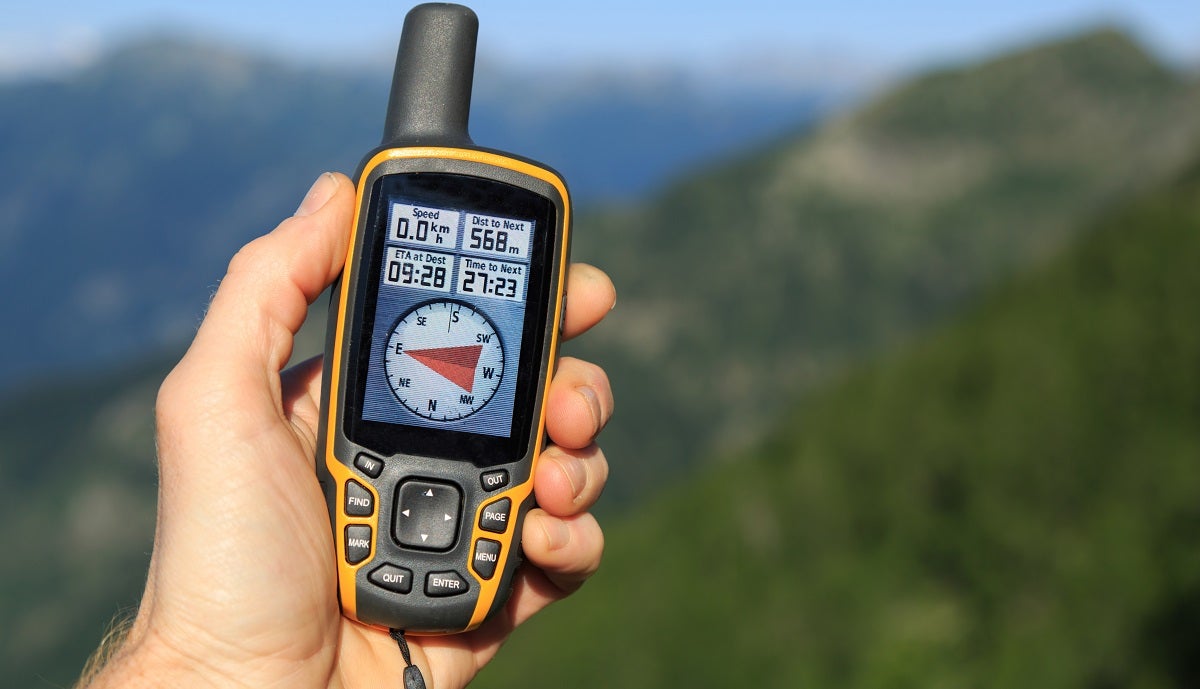 Size and Weight of Unit
Depending on how far you're traveling and how much gear you need to carry, a unit's size and weight could be important. Larger screens are a nice feature but add to the size and weight of the device. Look for a unit that provides you with the best balance of portability and viewability for your needs.
Pre-Installed Maps
GPS is only as good as the maps it comes installed with. It's a good idea to take a closer look at what type of map the GPS includes. You may find you need a more detailed topographical map, or expanded out-of-state or other country locations. Some units may come with additional maps. If they don't, make sure the unit makes it possible to upload additional purchased maps via a micro SD card or transfer from a computer.
Camera Feature
Higher-end GPS devices have an integrated digital camera. You may want a device that can take photos of locations and geotag them for future reference.
Wireless Transfers
If you regularly hike with friends, you may want a GPS unit that can communicate with other GPS devices. The devices must be the same brand to communicate, but the wireless transfer feature can provide an easy way to share your location if you're separated from your friends.
Two-Way Radio Functionality
You may want a GPS unit with two-way radio functionality if you choose wireless-transfer-enabled GPS. it will save you on the gear you have to carry by replacing the walkie-talkie, so you can communicate with friends or other hikers in the area. The radio feature also provides you with NOAA weather forecasts, which could be a lifesaver to keep you up to date on any weather changes which could endanger your hike.
Electronic Compass
A GPS will tell you the direction you're traveling in while you move. But it doesn't fully replace a compass. Some GPS devices include an electronic compass that can tell you where you're standing so you can plan in what direction you'd like to continue.
Which GPS Device is Best?
There's a good selection of GPS devices on the market in every price point, size, and style. How do you choose the best one? It's a personal decision, based on your activities. If you climb or cross bodies of water in your trekking adventures, a waterproof, wristwatch may be the best choice. You won't have to worry about dropping or losing the GPS and can get it wet without damage.
If you normally go on simple outdoor walks or hikes that don't require strenuous effort, a handheld GPS with a larger screen may be the best choice to track your position and view the area you're in. Wear a backpack with a handy side pocket that can hold your GPS when not in use. The side pocket makes it easy to grab your unit for reference if you need to double-check your location.
Regardless of which GPS device you choose, the important part is to get out there. Hiking is a good form of physical activity. Surrounding yourself in nature provides you with a sense of relaxation and well being that can't be beaten. And once you're familiar with the ins and outs of how your GPS unit works, you'll have the confidence to safely venture out further.
Notice:
OutsidePursuits.com is a participant in the Amazon Services LLC Associates Program, an affiliate advertising program. OutsidePursuits.com earns fees from products sold through qualifying purchases by linking to Amazon.com. Amazon offers a commission on products sold through their affiliate links.