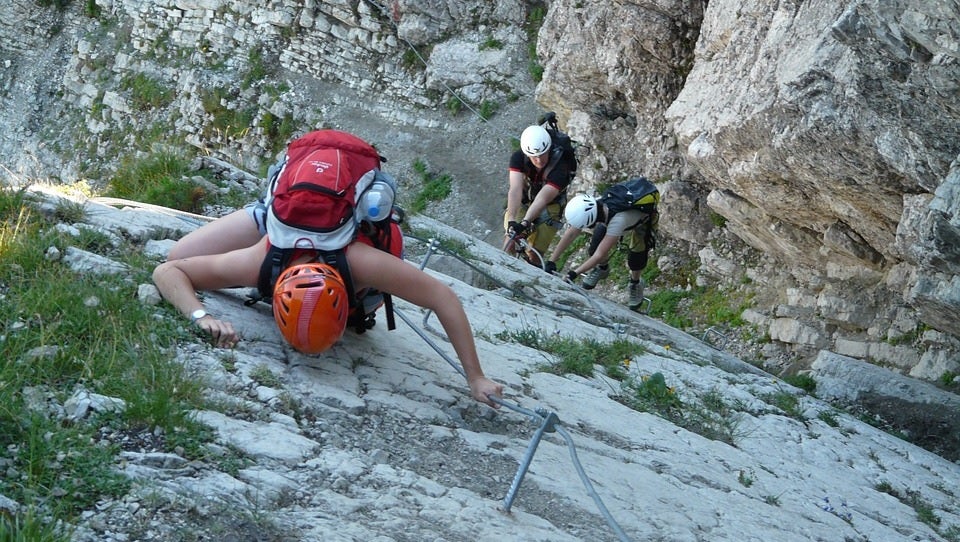 Our Editors independently research, test, and rate what we feel are the best products. We use affiliate links and may receive a small commission on purchases.
For many of us, a big climbing trip is something precious. Unlike the pro climbers that we idolize, it's rarely practical for the average person to spend week after week hitting up all the world-class crags on their continent.
At best the average climber may get three or four big trips a year, so it's critical that we get the most out of them, especially if we're traveling a long ways to climb. Let's cover what you can do as a climber to have the most fulfilling climbing trip possible the next time you spend your vacation next to the rocks.
Pack Snacks
Food is fuel at the crag, and if you're expecting even the shortest approach, you should plan on bringing enough snacks to keep you going throughout the day.
This means more than just a single energy bar — climbing takes a lot out of you and you may end up skipping ordinary meal times if you're trying to squeeze in those last few routes before the weather turns.
Some great crag snacks include:
Finger food vegetables like carrots or snap peas.
Nuts that are high in protein and fat to keep you going.
Small amounts of chocolate. The sugar will give you a quick boost, and the chocolate will improve your mood.
Fruits like berries, bananas, or apples. Make sure to pack out any leftovers with you.
Leftovers that you don't mind eating cold. There's nothing wrong with packing a meal into the crag as long as it doesn't need to be warmed up.
A hydration pack with water. Even though water is calorie-free, it's probably the most important kind of fuel that you can bring with you on a big trip.
Keep Stretching and Moving
Even a small injury can shut your trip down immediately. Climbers can put a lot of power through small tendons in the fingers or shoulders, so it's important to keep your body warm and ready before jumping on a hard route. If you're going to spend a lot of time in the car on your way to the crag, then it's not a bad idea to follow a road trip fitness routine.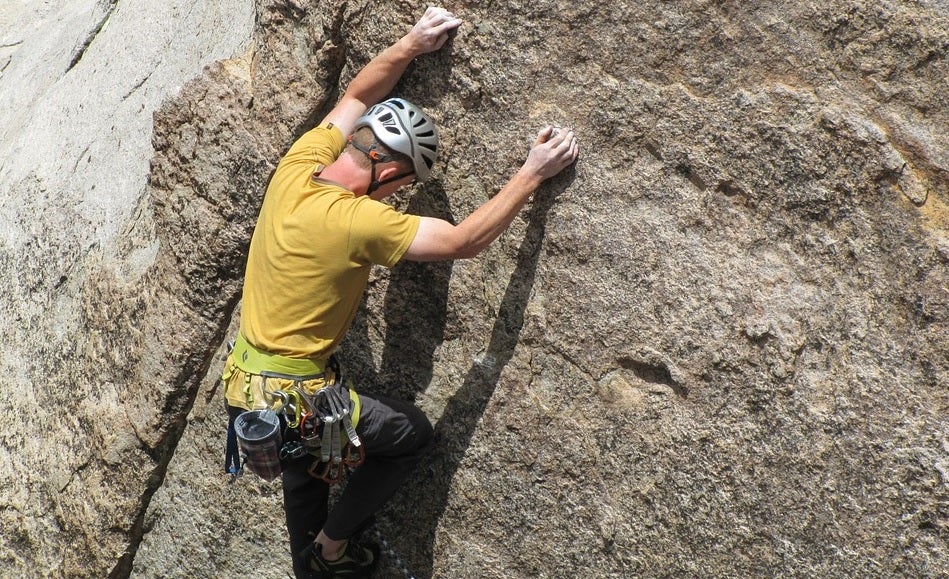 Use Weather Forecasts as Guidelines
Many of the world's best climbing areas are located at high altitudes in mountainous regions. This means that there's often some travel necessary to reach the trailhead, but it also means that weather conditions can change on a dime.
The forecast that you read at home is a good starting point, but don't expect its predictions to come true at the crag. Trust what you're seeing on the ground; be prepared to start climbing as soon as you have clear weather and keep casting a glance over your shoulder to see how those clouds are moving.
It's also important to remember that sunny skies don't necessarily mean good climbing conditions. Check pollen counts alongside weather reports if hay fever is something that affects you strongly during certain times of the year.
Have a Backup Plan
Weather is unpredictable, and world-class climbing crags can get crowded. Don't hit the road planning on doing a certain set of climbs at a certain time or you're setting yourself up for disappointment. Instead, hit the cliffside with more than one plan.
If your favorite climbs are taken — as classics often are — have a plan for some backups nearby. If your original destination is rained out, have some ideas about where you can drive to that's nearby. Sometimes just driving an hour can put you under blue skies.
Don't be Afraid to Hire a Guide
Professional guides can be great for newer climbers who want to learn the ropes outdoors, but it would be a mistake to think that intermediate and advanced climbers have nothing to gain from a guide. If you're climbing somewhere new or at a particularly challenging area like the desert towers of Moab, a guide can introduce you to new and difficult routes in addition to providing an extra safety net.
Find Ways to Treat Yourself
Climbing is hard work, and it's easy to get burnt out from climbing all day. Find ways to unwind in the evenings or on rest days. For example, finding a nice hot spring nearby to relax in or heading into the nearest town for a beer and some pizza.
Big climbing trips will stay with you forever. Get the most out of your trip by planning ahead and coming prepared with enough snacks to keep moving, weather reports and on-the-ground observations, and a backup plan if your initial plans fall through.
Notice:
OutsidePursuits.com is a participant in the Amazon Services LLC Associates Program, an affiliate advertising program. OutsidePursuits.com earns fees from products sold through qualifying purchases by linking to Amazon.com. Amazon offers a commission on products sold through their affiliate links.