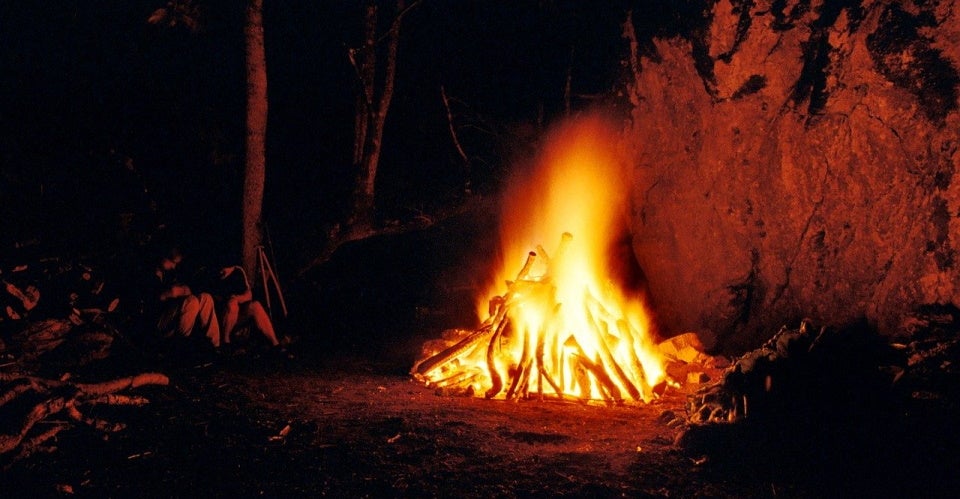 Our Editors independently research, test, and rate what we feel are the best products. We use affiliate links and may receive a small commission on purchases.
When you head into the backcountry chances are good that you're thinking about meals, stoves, rain gear, and tents. If you're like me, you're probably also thinking that you must have forgotten to pack something.
However, we should be thinking about, and asking ourselves, very different things as we head into the sensitive wilderness areas we so adore.
Repeated human impacts, particularly in high traffic areas, can rapidly cause the destruction of the areas we enjoy. To avoid this, we need to plan how our use of outdoor public lands can be tailored to minimize each person's impact on the land.
It's common practice these days not to litter. What might seem like one harmless act by an individual is known to have a cumulative negative impact. We all know that litter builds up and becomes unsightly and unhealthy for our environments.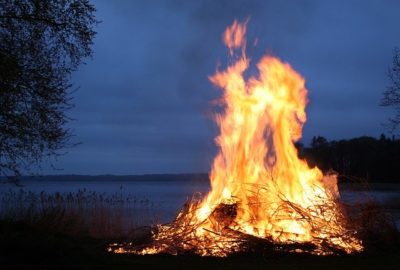 What if I told you that your favorite nighttime outdoor activity might not be as innocent as you once thought. Like the slow decay and disgust caused by litter, backcountry fires can be, in many ways, similarly disruptive to the environment.
Fortunately, there are many situations where fires are great in the backcountry! Plus, we can always do more to learn how to minimize the impacts of our fires when we choose to enjoy them responsibly in the backcountry.
Using a system of backcountry ethics called Leave No Trace, we can make better decisions about our impacts in the wilderness!
When Burning Isn't Allowed
Regardless of how you feel about backcountry campfires personally, there are times when it's just not allowed. Each land management agency has their own regulations so you'll have to check before you go.
Not only is it illegal to burn in certain areas or certain times of year, it's just irresponsible too. In order to make sure you're not breaking any laws just call the ranger station before you go and ask what their policies are for burning and if you need a burn permit.
Burn permits, burn bans, and wilderness areas that prohibit burning altogether are examples of times when burning just isn't allowed. But what about when you're not sure if it's right or not?
When You Have to Make the Right Call
Assuming that you've gotten a permit (if needed) and the area you're in allows fires, is it time for a fire? Maybe not so fast!
There are a couple things to think about before you start a wilderness fire and burn responsibly. Since we're talking about working within LNT guidelines we really don't want to be building new fire rings – these leave a visible impact later unless we take them apart. Even then, however, charred rocks look obscene near campsites and trails.
For that reason the best way you can make a fire without an impact is to use an established campsite. In many areas, fires are only legally allowed in established fire pits anyways. While these fire pits leave a visual impact, they're more ideal than uncontained fires or many sporadic and spread out fire rings cluttering an area.
If you're far enough away from heavily trafficked areas, such as off-trail in a wilderness area a fire may be allowed anywhere you want to make one. In these case you need to be sure that your fire will be contained properly.
Check these factors before making a fire:
Wind speed and direction
Flammable ground debris
Moisture content of ground cover
It's your responsibility to control your fire and wildfire arson is a very serious crime with heavy impacts to others. When in doubt, just skip the fire. It's not worth an accident!
Visual Impacts of Fires
When it comes to LNT philosophy the idea is to have as little impact on the natural area around you as possible. Fires leave tons of visual impacts and it's important to recognize why LNT guidelines might steer us away from building fires in many situations.
While it's fun to enjoy for a few minutes, a fire that gets out of control can have a huge impact on the recreational land. These events are, of course, the exception and not the norm. Instead the usual impacts of a fire are burt vegetation, charred rocks, and leftover unburnt sticks.
To minimize this:
Use firewood no larger than your wrist which fits inside the fire ring so it is totally burnt away by the end of your fire.
Scoop away the top layer of soil before enjoying your small fire. Then replace that soil layer to cover up fully burnt ashes and to allow plantlife to regrow.
If using rocks for a fire ring, set them with the charred side down when done with your fire.
Build your fire away from existing vegetation. Charred and burnt leaves, bark, and grasses are dangerous and visually unappealing.
One other often overlooked visual impact of enjoying a backcountry fire is the light pollution. For many of us, the light and warmth of a fire is a welcome embrace after a long day.
However, we must remember that to other outdoor users fire light can disrupt the otherwise undisturbed appeal of the landscape.
Particularly if you're in an exposed location such as an elevated ridgeline, saddle, or other high spot you may want to take care to conceal your fire. Wilderness landscapes lose some of their appeal when dotted with the recreational fires of backcountry users.
Try building your fire positioned with a tree, rock, or natural object mostly obstructing direct view outward from your campsite. This prevents your fire from becoming as much of a visual disturbance to any other potential land users.
Does a Backpacking Stove Count?
So if it's not always a good idea to have a backcountry fire wherever and whenever you feel like it, does that mean we can't use any fire at all?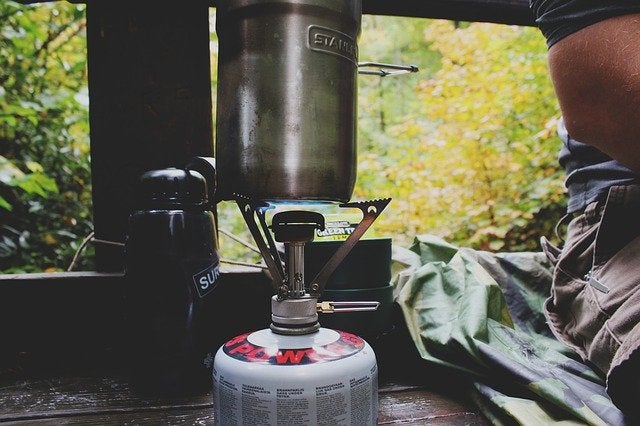 Usually this is not the case. Most often a liquid fuel stove or canister stove for backpacking are exempt from many burn regulations. However, in some cases, burn regulations do extend to stoves. Check with the ranger station wherever you're going to be sure of the policies for your area.
When it comes to making your own decision on using a backpacking stove there are only a couple things to keep in mind.
Be extra cautious when using alcohol or liquid fuel stoves where spilling fuel might cause a flare up hurting you or leaving an impact.
Always use a ground reflector to increase the efficiency of your stove and prevent damage or accidental fires to ground debris.
Always use a windscreen to increase efficiency and prevent accidental fires. This also minimizes visual impact.
Never use a stove on a picnic table or shelter floor. They will char the wood surface which leaves a negative visual impact for other users.
How to Learn More About Using Campfires Responsibly
If you want to become a more responsible backcountry user, it's easy to get more knowledge! Start by planning your wilderness trip thoroughly so you're prepared. Know what to bring and carry any extra gear you might need to enjoy backcountry fires safely when planning your trips beforehand.
The next step is to brush up on LNT practices so you and others with you can enjoy the backcountry while preserving the public spaces for others. You can do this by taking the online LNT awareness course. This course is fun, quick, and provides a test of your outdoor know-how!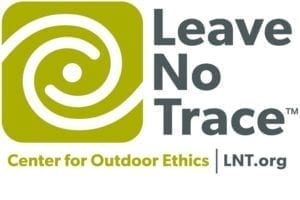 If you want to go even further, you can take an LNT course and become an LNT Educator! This is an awesome perk for those who work in outdoor fields! Those who are really passionate about LNT can become LNT Master Educators to help others learn to better enjoy the outdoors!
Notice:
OutsidePursuits.com is a participant in the Amazon Services LLC Associates Program, an affiliate advertising program. OutsidePursuits.com earns fees from products sold through qualifying purchases by linking to Amazon.com. Amazon offers a commission on products sold through their affiliate links.