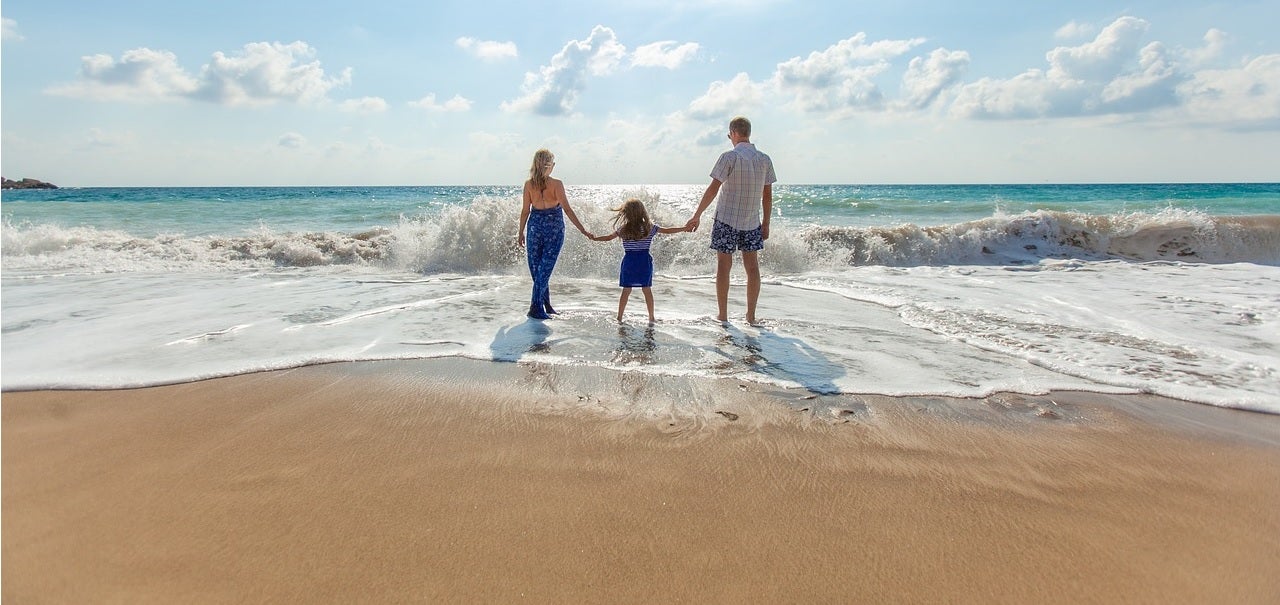 Our Editors independently research, test, and rate what we feel are the best products. We use affiliate links and may receive a small commission on purchases.
If you are planning a beach vacation for your family, you probably already know where you are headed, and you've also budgeted for it. If not, that's the first step before you start creating a packing list.
However, if you are ready to pack up the car, it's important to make sure everything you need gets from your home to the beach. There's one thing that can make a fun vacation turn into misery right from the start – forgetting one or more of the essentials at home.
I think we've all been there. Ever had to run to a convenience store located across the beach and pay 5 times what you would pay at home for a small bottle of sunscreen? Let's try to avoid that by going over all the beach vacation necessities before you head out.
Your Own Shady Retreat
Let's face it, the beach is bright and sunny. While that may be the whole reason you are going there, staying out in that hot sun all day gets pretty uncomfortable. It's easy to create your own shade and there are several ways you can do it.
Many families headed to the beach rely on beach umbrellas. They are really easy to set up and they can be moved to provide more shade as the day goes on and the sun shifts. Throwing one, or three, in the back of the vehicle isn't too difficult. You can also set up shade in several different locations on the beach.
A pop-up canopy, also known as a beach canopy, makes creating a shady paradise on the beach super simple. Most go up in just a few steps and can set up by just one or two people. They also fold down to a compact size to make packing them easy.
Many have removable sides you can use to block the sun or wind from a specific direction, leaving the rest of the canopy open to fresh, ocean breezes.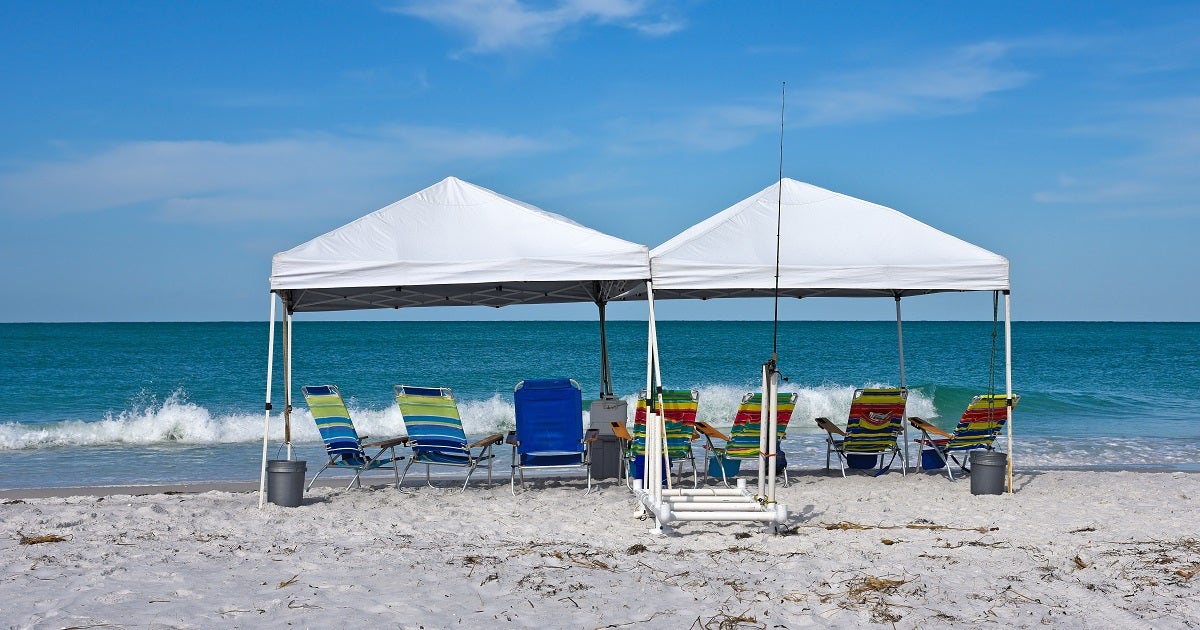 If you need a little more privacy while at the beach, say if you will need to change into swim clothes once you get there, a beach tent can provide it. They are usually just as easy to set up as a pop-up canopy, but the sides are enclosed. These can also be used if you will need to change a diaper or even set a toddler down for a nap where it is shady and cool.
When staying in the shade isn't an option, such as when you want to get your feet wet, a sun hat can help keep you from getting too hot or from getting a sunburn.
Sun hats or bonnets are always recommended for infants, babies, and toddlers who are more susceptible to the sun. These hats can also provide shade over their eyes to keep them from squinting in the bright sun.
Enough Seating For Everyone
Beach chairs and towels are the stable of ocean-front seating. The type and style you choose are completely up to use. Nearly all of them are lightweight and can be easily carried from the car to your favorite beach spot. They also fold down to a compact size to make packing them in the vehicle quite painless.
If you like to lay out to tan under the summer sun, you might want to go with a beach blanket. These are even easier to pack than beach chairs and allow you to lay flat, making it easy to get a fresh tan.
Beach blankets are also a common choice for those with little ones because they can move around, sit, and lay over a wider area, but still protected from the hot sand of the beach.
A beach hammock is the ultimate in beach relaxation. Many beach hammocks are very portable and some even come with their own stand so you can literally lay and swing anywhere you'd like. They are so comfortable you may need to draw straws to see who gets the first turn.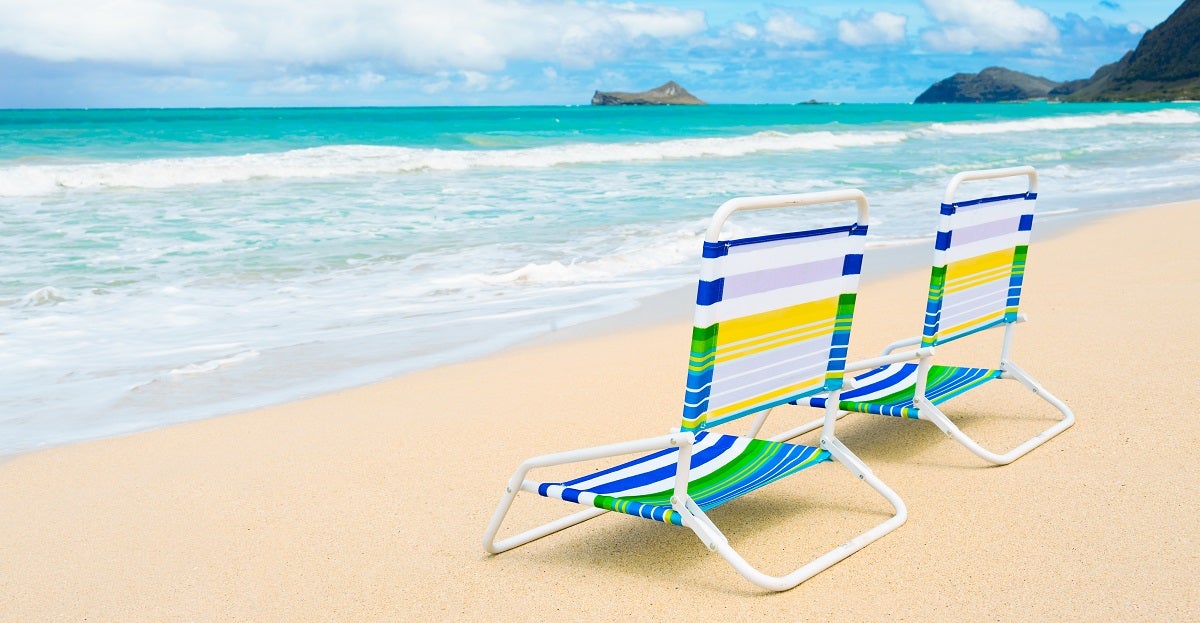 Beach Entertainment
The beach would be no fun at all if you didn't have something fun to do there. You may not realize it, but there are literally thousands of beach activities and games you bring that will keep the family happy and occupied for an entire weekend, or even a whole week.
A plastic sand bucket with a shovel and all the accessories keep young ones building the biggest sand castle, or maybe burying mom and dad, for hours. Older kids may enjoy a body board as they ride the small waves. For those who can swim well, snorkel gear can give you a whole new perspective of the beach.
There's always the staple of beach volleyball, too. Most beaches have their own nets, or even just poles so you can use your own net. If they don't, there are very portable and easy to use volleyball sets that set up quickly wherever you'd like on the beach.
Just be sure you have enough space. Bocce ball has become a family favorite on beach vacations but don't forget about flying kites or even playing tug o' war.
Mom, dad, or even older teenagers might find the perfect beach entertainment is nothing but a good book. It's recommended you bring a hard copy of a book and not an e-reader or tablet. Sand and salt water can quickly ruin them. Head to the bookstore and grab the perfect novel for a relaxing day at the beach. You might even want to bring several!
Drinks & Snacks
You won't be able to spend an entire day at the beach with the family without everyone getting hungry or thirsty at some point. Be sure to bring along everyone's go-to snacks. A picnic basket is ideal, keeping all the food in a handy location that is easily carried to your beach site.
If you plan to bring cold snack items, such as pre-made sandwiches, potato salad, or even a fruit salad, you will need a beach cooler that will hold all of it, keeping it cool and fresh until it's time for lunch. If you will be feeding a fair few people, a wheeled cooler can make it much easier to get the food from the car to the beach.
A soft cooler is ideal when bringing mostly dry snacks such as crackers and trail mix, and you only need to keep a few drinks cool. Be sure to have enough water with you to keep everyone hydrated. The combination of salt water and the hot sun is quickly dehydrating.
Even if you don't have enough room in your soft cooler, you will want to keep an extra case or two back at the car that you can go grab if you need it.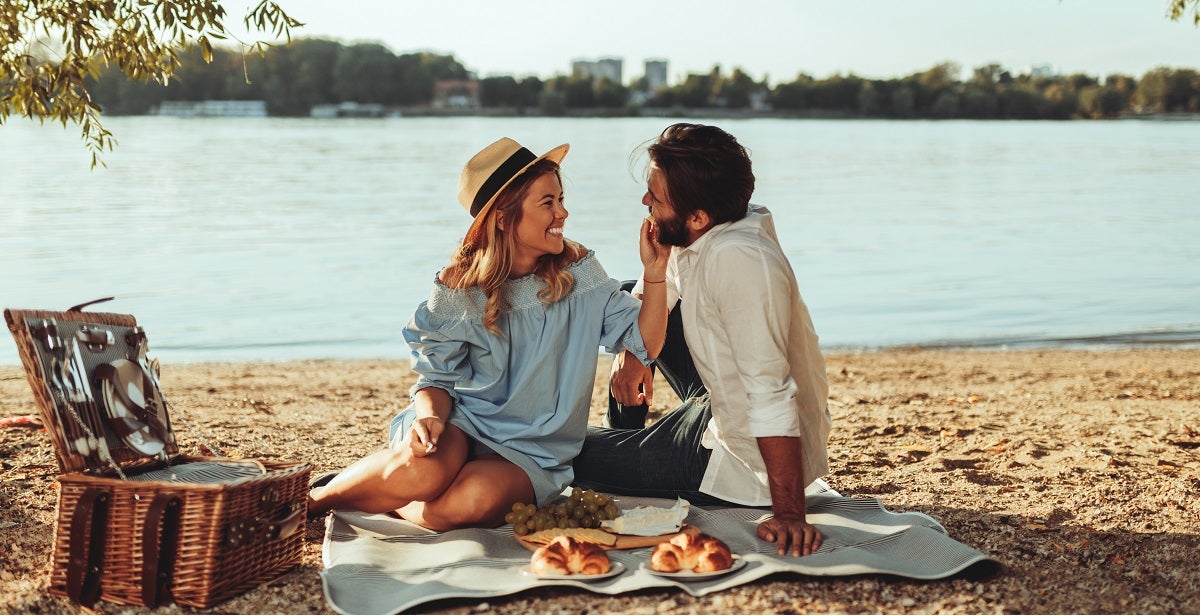 Don't Forget These Essentials
These aren't the only essentials, however. You want to make a last-minute check to be sure you have the camera to capture all the family beach vacation memories and while it is always important to have a first aid kit in your car for emergencies, make sure you have one packed and that it is accessible.
It simply wouldn't be a trip to the beach if you didn't have sunscreen and beach towels. Make sure you bring enough sunscreen so that everyone can apply it at least 4 times throughout the day, as the water will slowly reduce its effectiveness. Beach towels can be used to sit on, dry off when needing to sit and eat, or even as a pillow if you feel like laying in the warm sun.
One of the most important items you will need for your vacation to the beach is a dry bag. Personal items that shouldn't get wet, such as a wallet, and any electronics like your cell phones can be placed in a dry bag to… well, keep them dry!
You may want to get a dry bag that is big enough for the whole family, or several smaller ones so you can keep spare, dry clothes in one and the more personal items in another. These bags are designed to be watertight so that even if it gets accidentally tossed into the waves, the contents are safe and dry.
Last but not least is a pair of beach shoes. The sand can get hot enough to burn your feet in the mid-day sun. If you need to run to the car, the pavement will definitely be hot but you can also cut your feet.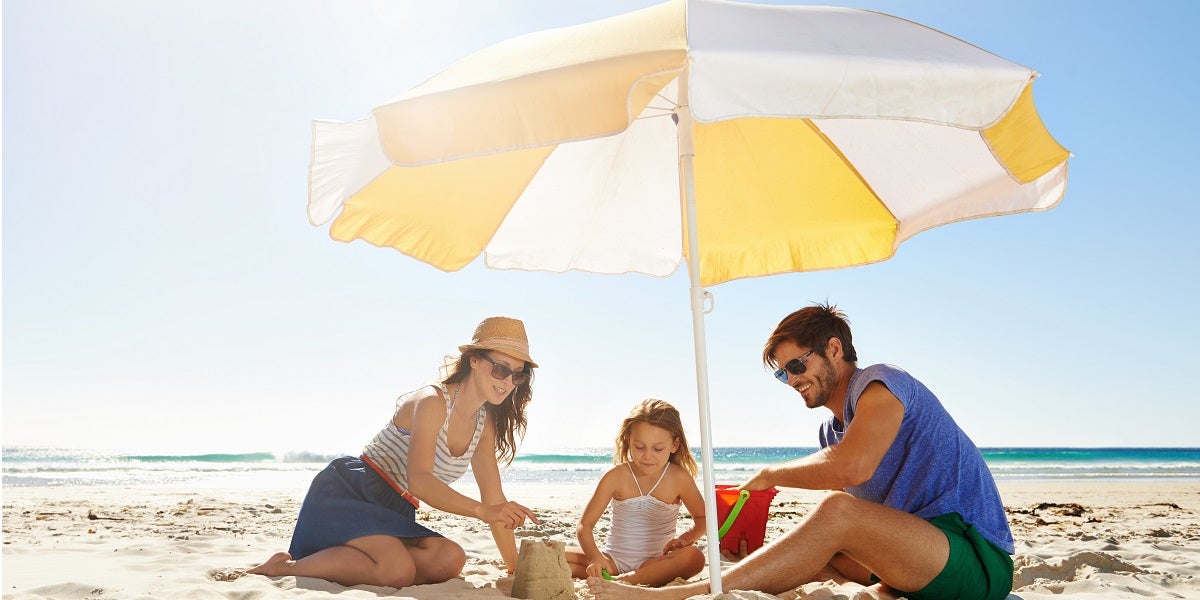 Are You Ready To Head To The Beach?
If everything we've listed seems like too much to carry to the car and then from the car to the awesome site on the beach you always go to, don't worry.
There's a rather good solution to this common beach vacation conundrum. A beach cart can carry everything that you would over several tiring trips from the car. Since you won't be so tired out, you can get to the relaxation and entertainment you've planned.
No one is truly ready to head out for a day, or a weekend, at the beach until they've gone over the checklist a third, or maybe even fourth, time. Did you remember everything on this list? Remember to have everyone create their own list as well, whether they want to make sure they have their favorite sun hat or even their waterproof Bluetooth speaker.
Are you ready to grab your flip-flops,  sunglasses and enjoy a vacation at the beach with your family? Now you are!
Notice:
OutsidePursuits.com is a participant in the Amazon Services LLC Associates Program, an affiliate advertising program. OutsidePursuits.com earns fees from products sold through qualifying purchases by linking to Amazon.com. Amazon offers a commission on products sold through their affiliate links.