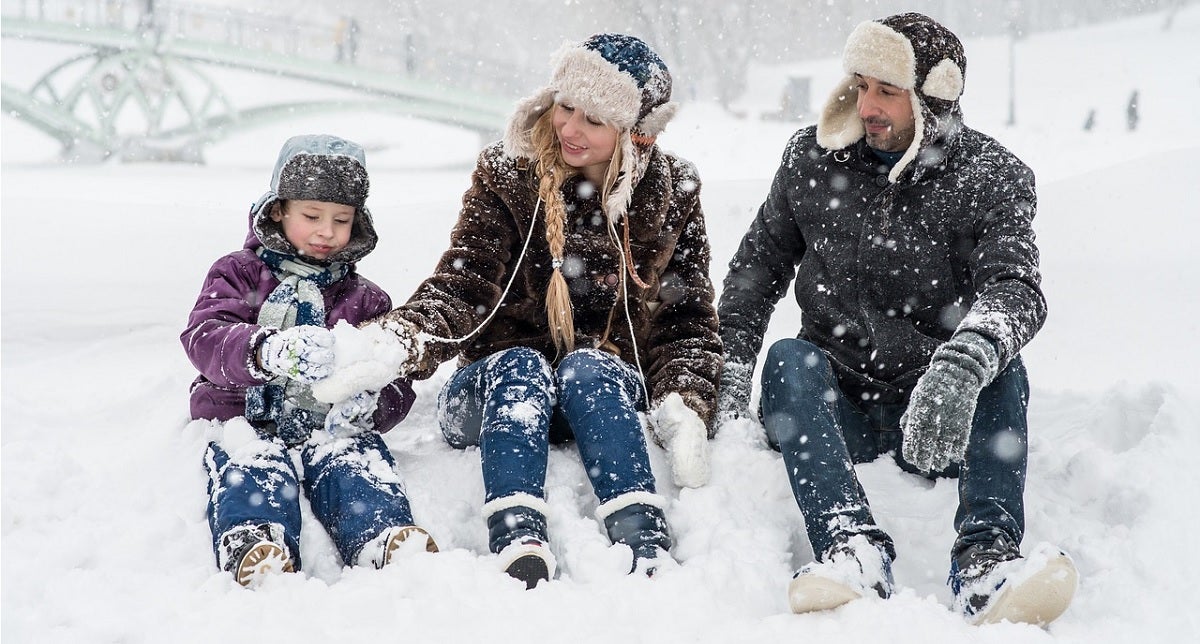 Our Editors independently research, test, and rate what we feel are the best products. We use affiliate links and may receive a small commission on purchases.
You may have heard of battery-powered heated clothing in recent years. We all know how it is: you bundle up thinking that if you wear the right scarf or the perfectly insulated jacket that you'll finally be able to avoid that windchill this winter.
Unfortunately, most of the time we still suffer a bit. So, will battery-powered heated clothing do the trick? Well, we're about to go into the ins and outs of this subject so you have a better idea if it's just right for you or not.
What is Heated Clothing?
First off, let's take a look at what this clothing actually involves. These articles of clothing all vary in design, but they all have one thing in common: there are small wires built into each one. The batteries will supply a low (safe) electric charge which will pass through said wires and cause them to heat up.
However, they're also made to not heat up too much and are separated from the top layer of your clothing by a waterproof layer to ensure rain or snow does not damage or affect it. This layer also helps to keep the heat from escaping through the garment, which would kind of defeat the purpose.
If you've ever had or used an electric blanket, then this is essentially the same concept except now you're wearing it! These batteries are often the kinds used in power tools and things of that nature so if you ever need a quick replacement, they probably won't be too hard to find in a pinch!
You'll find heated clothing for just about any purpose, from hunting to working in the shop to simply hanging out around town.
Why wear it?
Our bodies are always producing heat, so why do we get cold? Well, this heat doesn't usually stay up against our skin for very long. It escapes through our clothing. However, with heated clothing, it will keep you warm even if you aren't working out or physically exerting yourself.
For example, if you were snowboarding or riding a bike or something this physically demanding, you may not need heated clothing. If you're just resting, though, you could quickly get cold.
Moreover, even if your clothing is damp from rain or snow, heated clothing can help keep you warm. This makes them also great for outdoor adventuring, like hiking, camping, and more. This type of clothing has been around for quite a few years, but due to recent innovations, they've rapidly risen in popularity.
Types of Heated Clothing
So, you may be wondering, "What kinds of heated clothing are even available for me to wear?". Let's take a look at the most popular garments so you can have a better idea.
Hoodies
Who doesn't love a nice, soft hoodie on a chilly day? Well, the truth is that hoodies are quite comfortable until you're in frigid temperatures. We know that they're easy to tie around our waist or place in a backpack, though, making them great for travel.
So, what's the solution?
A heated hoodie, of course! These range in style, thickness, material, and purpose. That means that you're sure to find a hoodie ideal for whatever you're looking for. Batteries on these usually last anywhere from 8 to 12 hours depending on the manufacturer and model. The longer-lasting models will typically be a bit more expensive but they're overall quite affordable. We really like these for travel and more casual situations.
Heated Jackets
If you need something a bit more serious, then you'll probably want to level up to a heated jacket. If you're going to be partaking in winter sports, spending a lot of time in the wilderness during the winter, or simply work or hang out in cold weather then these are probably better suited for your needs.
The shells on these are oftentimes waterproof and windproof as well, which is something the hoodies commonly lack. These are considered to be the most full-coverage, warmest tops of this classification.
Heated Vests
If you need some heat around your core but need 100% freedom of movement, then heated vests are probably the best way to go. Sure, heated jackets are a nice option, but they can often be restrictive as the style is more close to the body.
If you're snowboarding, skiing, playing football, biking, etc. then you'll probably appreciate heated vests as your arms are free to move around as they please and won't get too hot from the heated system. However, it will heat your middle which will give you the perfect balance – not too hot nor too cold. Plus, vests seem to be making a comeback right now if fashion is important to you.
Gloves
Keeping our hands and fingers warm is one of the biggest challenges of cold weather. In fact, our digits are often the first to lose heat yet are incredibly sensitive so it's important that we take special care of them. Gloves are the easiest way to do this, though regular gloves often don't do a great job of it.
Heated gloves oftentimes come with a leather exterior for durability, dexterity, and to keep any liquid out from the interior.
Hand Warmers
If you're already happy with the gloves or mittens you have, then buying a new pair may seem a bit redundant or unnecessary. However, if you're still finding that they're a bit too chilly on particularly low-temp days then we have a feasible solution: hand warmers.
Yes, we realize that they aren't technically clothing, but they're worth mentioning because many people love the fit and feel of the gloves they already have.
Heated Socks
Remember what we said about losing heat from our digits? That definitely goes for toes as well! We all know the feeling of our toes feeling like little blocks of ice. Or when they're so cold that you can no longer feel them at all! Not only is this uncomfortable and distracting, it's also unhealthy.
Sometimes, thick wool socks just aren't going to get the job done. What you need is a nice pair of heated socks. These are great for extreme temperatures, if you have less-than-great circulation, or if you are just sick of your feet getting cold at home during the winter.
Summary
Now that you're practically a pro when it comes to all things "heated clothing" do you know which garment(s) you're going to incorporate into your winter wardrobe? If you are unsure about heated clothing but still want to give it a go, I recommend starting out with a pair of heated socks or heated gloves.
This way, you're not spending a significant amount of cash but still get the experience to see if you like it. We hope our guide has been able to orientate you a bit better with this subject. Thanks for tuning in and we'll see you again soon!
Notice:
OutsidePursuits.com is a participant in the Amazon Services LLC Associates Program, an affiliate advertising program. OutsidePursuits.com earns fees from products sold through qualifying purchases by linking to Amazon.com. Amazon offers a commission on products sold through their affiliate links.