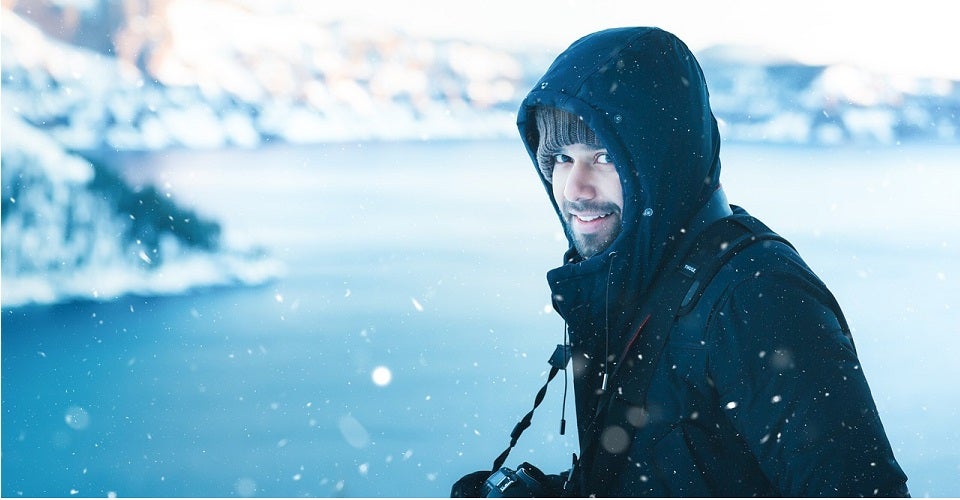 Our Editors independently research, test, and rate what we feel are the best products. We use affiliate links and may receive a small commission on purchases.
When it's freezing outside, no one in their right mind wants to be hanging out outdoors. That is, of course, unless they have the right clothing.
Layering is generally best for keeping in heat, but what if you could find a top that produces its own heat? There exists such an invention, and they're heated hoodies.
However, quality varies widely, so it's important to get something made with precision and quality.
We've spent the last few weeks reviewing countless products to bring you the best heated hoodies available today. Let's get started before the cold sets in!
Best Heated Sweatshirts
| | ORORO Heated Hoodie | OUTCOOL Heated Hoodie Fleece Sweatshirt | VentureHeat Transit 2.0 Heated Hoodie |
| --- | --- | --- | --- |
| | | | |
| | | | |
| Shell: | Polyester, Cotton | Cotton | Mesh Cotton, Polyester |
| Battery: | 7.4V, 5200 mAh | 7.4V, 5200 mAh | 7.4V, 5200 mAh |
| Battery Life: | 10 Hours | 8 Hours | 12.5 Hours |
| Sizes: | Small to XX-Large | Small to XX-Large | X-Small to XX-Large |
| | | | |
For more of my cold weather gear recommendations, have a look through these popular Outside Pursuits guide links: Heated Jackets, Heated Socks, Heated Vests.

Quick Answer: The Best Rated Heated Hoodies
Our reviews to the top rated heated hoodies with our comparison table and buyers guide will help you choose the right heated hoodie for you.
---
Heated Hoodie Reviews
ORORO Heated Hoodie with Battery Pack at a Glance
:
---
Shell: Polyester, Cotton
Battery: 7.4V, 5200 mAh
Battery Life: 10 Hours
Sizes: Small to XX-Large
Colors: Black, Silver Grey
The ORORO Heated Hoodie with Battery Pack is an inconspicuous design that in terms of style is quite plain but offers heat and comfort.
Made with the highest-quality materials, you can rest assured you'll have it for years to come. Coming in either Black or Silver Grey, you can also pair it with any kind of pants.
As the best heated hoodie is unisex, it's perfect if you'd like to have it for more than one person in your home.
All we suggest is that you read the ORORO sizing guide to ensure you're selecting the proper size – anywhere from Small to XX-Large.
This model features many similarities to the previous one, comprised of cotton and polyester. This hoodie is super soft and warm on its own thanks to the materials it's made out of.
However, when you combine the 3 carbon fiber heating elements across the chest and back, you'll feel ready for any outdoor activity!
The UL/CE certification will give you peace of mind knowing that it's not only safe to use, but actually delivers results. A USB port will let you keep your smartphone and other devices charged, too.

---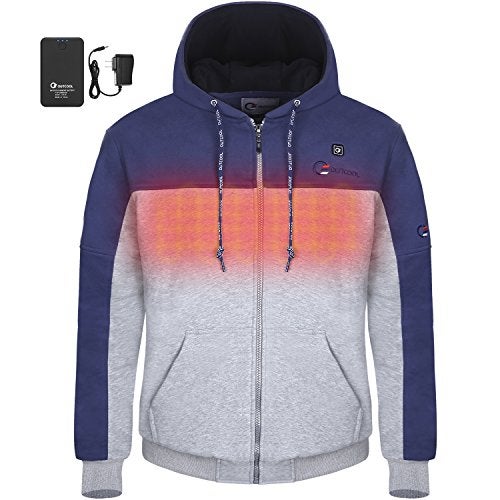 OUTCOOL Men's Heated Hoodie at a Glance
:
---
Shell: Cotton
Battery: 7.4V
Battery Life: 8 Hours
Sizes: Small to XX-Large
Colors: Blue/Grey
Are you on the hunt for one of the best men's heated hoodies but don't have a lot of cash to spend?
There aren't a whole lot of options to choose from in that case, but the OUTCOOL Men's Heated Hoodie is definitely a good selection. Despite being so affordable, it looks expensive and is made from high-quality materials.
Made of 60% cotton and 40% fleece, it's super soft – one of the softest we've had the pleasure of putting on.
Aside from that, you'll find a durable zipper, set-in sleeves, a hood with contrasting color drawstrings, and a front pouch pocket to keep your hands warm or store some valuables.
Just like the others, the OUTCOOL Sweatshirt also comes with a 7.4V portable power bank. The difference is, however, that this one usually runs up to around 8 hours as opposed to the others we've covered, which provide 10-12.
You'll also have the 3 carbon fiber heat zones which can be changed with one button to either Low, Medium, or High.
You can tell which mode is which by the color-coded LED lights. In addition, they've included a warming and safety shut off feature.

---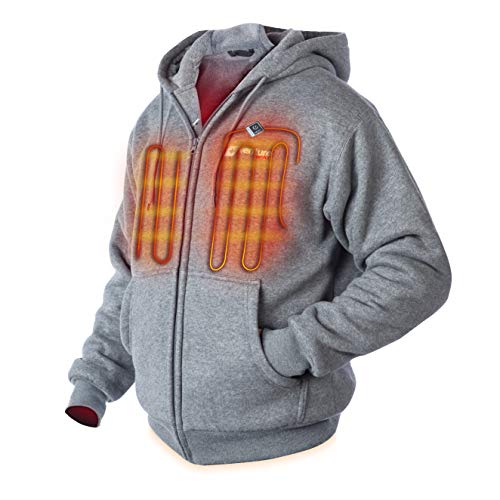 VentureHeat Evolve Unisex Heated Hoodie at a Glance
:
---
Shell: Mesh Cotton, Polyester
Battery: 5V
Battery Life: 8 Hours
Sizes: X-Small to X-Large
Colors: Black, Grey
Next up, we have the VentureHeat Evolve Unisex Heated Hoodie. This model comes in either Black or Grey, and can easily be dressed up or down, depending on where you're going.
We have to admit that the VentureHeat Evolve is quite possibly the most comfortable model we've worn, and that's really saying something.
Powered by 7.4V power bank battery technology, you'll get 3 micro-alloy heating elements laid between a mesh cotton exterior and brushed fleece interior.
Choose from three different heat settings, depending on where you are and how cold it is. As the built-in controller is also waterproof, you can use them on the slopes, in the rain, and more.
The 5200 mAh lithium-ion battery will supply up to 3.5 hours of heat on the highest setting and 12 hours on low. In just seconds, you'll start to feel the warmth build, instantly making your experience better.
There are two carbon fiber heating heating elements on the chest on one across the entire back. Enough warm your entire core.
The fleece interior feels wonderful against the skin and the hoodie is perfect for keeping heat in and keeping your ears sheltered from the cold wind.
The latest 2.0 model hoodie now has a USB output port to charge your phone and the battery pack even has a mini flashlight.

---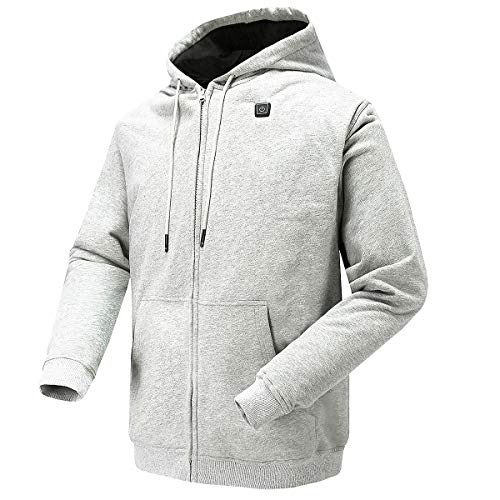 NIFVAN Heated Hoodie at a Glance
:
---
Shell: Mesh Cotton, Polyester
Battery: 7.4V, 5200 mAh
Battery Life: 10 Hours
Sizes: Small to XX-Large
Colors: Black, Grey
If you're not a fan of the idea of a heated hoodie that doesn't come with a battery, then take a look at the NIFVAN Heated Hoodie!
This hoodie is made up of both cotton and polyester to provide you with a great amount of comfort and softness while keeping it tough and durable against the elements.
Speaking of elements, this best men's and best women's hoodie comes with 3-core heating elements.
The elements come powered by a 7.4V CE-certified battery, which can last all the way up to 10 hours depending on which of the three settings you are running it on.
If you choose "low" you can up to the full 10, "medium" gives you around 5-6 hours, and "high" gives you around 3-4 hours. Change quickly between the different modes with the one-touch LED controller.
The elements are super-fast to heat up, specifically designed to target areas of your body in just seconds. In fact, it's been shown to give heat up to 300% faster than traditional hoodies.
There's no reason to worry about it getting too hot, either, as it comes with an auto-off function when it starts going overboard.

---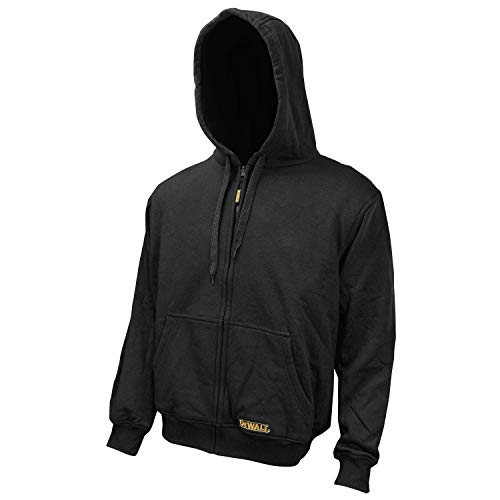 DEWALT DCHJ067B-XL at a Glance
:
---
Shell: Mesh Cotton, Polyester
Battery: Battery not included – 20V or 12V
Battery Life: 10 Hours
Sizes: Small to XX-Large
Colors: Black, Grey
The DEWALT DCHJ067B-XL may not look like much at first glance, but it's a jacket that goes well with just about anything.
The plain black fabric with a silver zipper go well with any other color, and can be worn in a variety of situations. It may be a bit more expensive than most on our guide, but it's well worth it.
If your main priority (aside from heat) is sheer durability, then look no further. This hoodie was made to withstand heavy use and the elements with ease.
The wind-resistant polyester outer shell can take a beating with no problem, and is perfect for use while working on the car, in the yard, and much more.
Coming with 3 core heating zones just like the others, they heat up effectively and quickly. The two zippered pockets are perfect for keeping valuables like keys, cards, IDs, and more.
With a built-in hood and collar complete with adjustable drawstrings, cold wind will stay out, leaving your head, neck, and ears warm, too.
The LED controller comes with 3 different temperature settings, along with a pre-heating function. They can run on both 20V Max and 12V Max batteries, which will vary on how long of a runtime they'll give you.
We averaged around 8 hours, but this will differ depending on the heat setting it's running on. In addition, you'll get 2 USB ports so you can charge your smartphone and someone else's at the same time!
The extension lets you carry it in either the front or rear pockets, too.

---
Mountain Leads Heated Hoodie Sweatshirt Pullover at a Glance
:
---
Shell: Cotton, Polyester
Battery: 7.4V, 5200 mAh
Battery Life: 8 Hours
Sizes: Small to XX-Large
Colors: Blue, Grey
Last but certainly not least, we have the COLCHAM Heated Hoodie Sweatshirt Pullover Fleece Zip-Up. This model comes in either Blue or Grey – both of which are perfect considering the jacket is unisex.
We love using this hoodie for those cold mornings at the sports field, working outside, or for travel, due to how warm it will keep you despite its relatively low profile.
We were pretty surprised at how lightweight the cotton and polyester fabric was, considering how well it will warm you up.
Although you probably won't need to, it's also really great for layering due to how thin it is.
This should come as no surprise, but it also features 3 core areas to distribute heat most efficiently. The heat technology along with a 7.4V portable battery work to provide consistent and reliable heating power for up to 8 hours with one charge.
Featuring a full-front, heavy-duty YKK zipper and kangaroo pockets, this hoodie also looks fashionable and is made for your convenience. Wear it by itself if you'd like or layer underneath.
As it's quite spacious, layering is no problem at all. The moisture-proof material will move sweat away from the skin, so you never feel damp, either!

---
Heated Hoodies Comparison Table
| Heated Hoodies | | Shell | Battery | Battery Life | Sizes | Rating |
| --- | --- | --- | --- | --- | --- | --- |
| ORORO Heated Hoodie | | Polyester, Cotton | 7.4V, 5200 mAh | 10 Hours | Small to XX-Large | 4.1 / 5.0 |
| OUTCOOL Heated Hoodie Full-Zip | | Cotton | 7.4V, 5200 mAh | 8 Hours | Small to XX-Large | 3.8 / 5.0 |
| VentureHeat Transit 2.0 Heated Hoodie | | Mesh Cotton, Polyester | 7.4V, 5200 mAh | 12.5 Hours | X-Small to XX-Large | 4.6 / 5.0 |
| NIFVAN Heated Hoodie | | Mesh Cotton, Polyester | 7.4V, 5200 mAh | 10 Hours | Small to XX-Large | 4.5 / 5.0 |
| DEWALT DCHJ067B-XL Heated Hoodie | | Mesh Cotton, Polyester | Battery not included | 10 Hours | Small to XX-Large | 3.7 / 5.0 |
| COLCHAM Unisex Heated Hoodie | | Cotton, Polyester | 7.4V, 5200 mAh | 8 Hours | Small to XX-Large | 4.3 / 5.0 |
How to Choose the Best Heated Hoodie – Buying Guide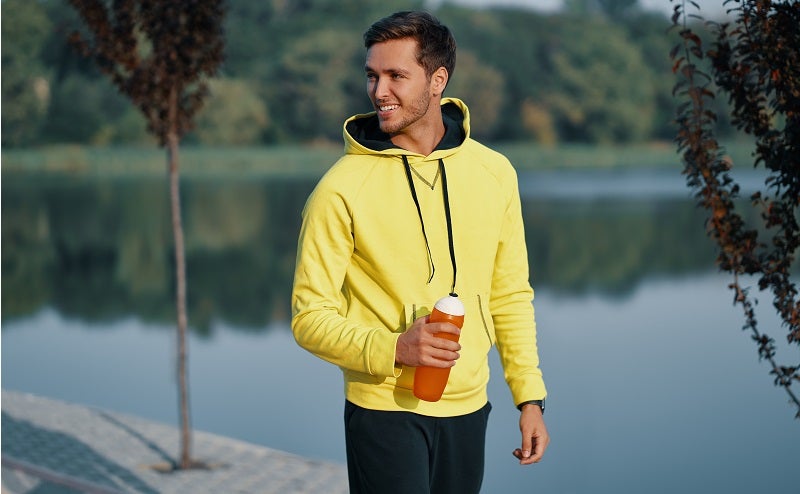 Now that you've had the opportunity to read through all of the heated sweatshirt reviews, which one is your favorite? If you still haven't been able to decide on one, then there's no need to worry.
We know how difficult it can be to just settle on one when there are so many wonderful options to choose from. That's why we've taken it upon ourselves to write up the comprehensive, user-friendly buying guide below.
Material
As you may have noticed, the vast majority of products on our guide are comprised of the same or very similar materials. The reason why, is simple. Let's take a look at each.
Cotton
Cotton is one of the most popular materials to use in clothing. It's relatively inexpensive and feels nice and soft against the skin. It also has a bit of give to it which makes it all that more comfortable. It's also naturally breathable, and will make sure you aren't getting too hot and sweaty.
Polyester
Polyester definitely isn't as soft as cotton, but it is more durable. If you're looking for sheer strength, then polyester can help. Keep in mind that it hardly stretches at all, which is great in terms of durability but not so much if you get a size that's too small.
When these two materials are used together, they give you the best of both worlds, depending on how much of each was used.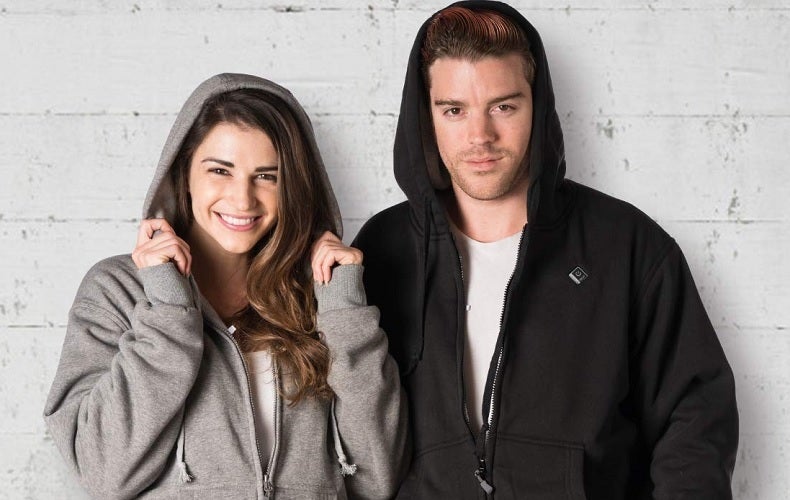 Weather Resistance
A heated sweatshirt shouldn't just rely on the heating elements to do all the work. If you want a high-quality model, then you also need one that is resistant to the elements. When it starts to get cold out, there are increased chances of rain and snow, as well as cold winds.
Working in wet conditions isn't fun anyway, but if you have wet clothes on, it's even more uncomfortable and dangerous to your health (potentially). You want a hoodie made with technology that wicks the wetness away from your skin, so you don't feel all muggy.
You also don't want cold air to get in. Look for higher collars, adjustable hoods, elastic cuffs, and things of this nature.
Heating Element Locations
Where would you like your heating elements to be located? The vast majority of those on our guide feature two elements in the front (chest) and one on the upper back.
These work to effectively and rapidly warm your core up. However, there are also heated collars and heated pockets. These are great if you have to do work outside and require the use of your bare hands.
Also, different qualities of jackets provide varying degrees of temperature. For example, carbon fiber heating element wires typically come embedded in the jacket's lining. They offer radiant heat and are very thin, lightweight, and comfortable.
Pockets
Pockets are often underestimated, but are one of the biggest features in a hoodie. If you don't have pockets, you're going to have to end up taking a little bag or backpack with you, which can become a hassle.
They can store your valuables, such as your keys, cards, IDs, and more while also keeping your power bank safe. Ideally, they'll come with flaps or zippers to further protect them from the weather.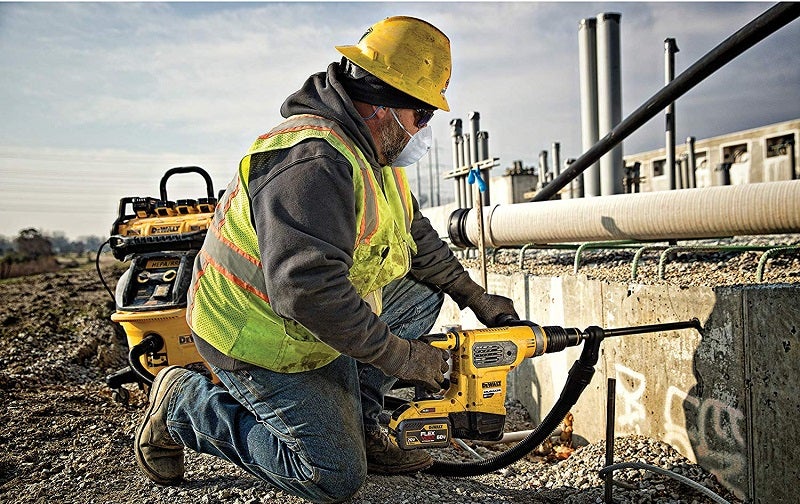 Batteries
The batteries that come with the hoodies also vary in voltage. Almost all of the above come with a 7.4V battery, which is sufficient (typically) for up to 10 hours of use.
However, there are a couple that will only give you 8 hours, while others will give you up to 12. Lower-voltage batteries, like the 5V, are more appropriate for USB connectors. It all depends on what you're going to be using it for, and for how long.
Also, if you can, find a model that comes with a CE and UL certification. These will let you know that they're safe and reliable to use. Remember that there are a couple hoodies that don't actually come with the batteries, themselves, so you'll have to go out and purchase one on your own aside from that shipment.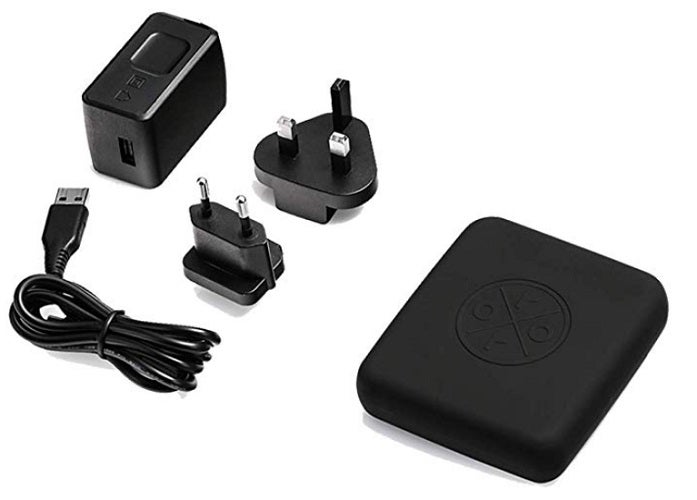 Fit
While it's important that every piece of clothing is properly fitted, it's more crucial when we're talking about heated hoodies. You want them to look good and actually be the right size for you. This means always checking the size charts, as different manufacturers will vary even though the size will say it's the same.
If you like looser-fitting hoodies then sometimes you'll need to go a size up. If you're going to be using your hands for sports, or outdoor work, for example, pay special attention to the length of the sleeves, too.
Price
Before any of this, though, you should think about how much you're comfortable with spending on one of the best heated jackets. Your average price for one of quality is going to be anywhere from about $150 to $200, though there are some on our list that are actually less expensive.
In all honesty, we'd normally recommend avoiding those under $100 because they can be very cheaply made and you don't want to go cheap with things that involve electricity running around your body. However, the less expensive options on our guide are certified to be safe, so this is important to remember.
Versatility
Finally, what do you plan on using your hoodie for? Obviously, the more you use it, the better value it's going to be to you. Are you planning on just wearing it during certain occasions like a sporting event or camping?
Or are you going to wear it while you're out running errands, going out, and otherwise just enjoying life? Depending on the frequency of use and versatility, you may want to adjust your budget, as well.
FAQs About Heated Hoodies
Q: Is there a risk of electrocution?
A: No, there is not – especially when you're using a CE-and-UL-certified product. As the heating elements never touch the skin and there is an auto turn-off function if it starts getting too hot, you don't have to worry about that!
Q: Can I use the battery to charge my smartphone?
A: Yes, absolutely! That is, if you have a USB port in your battery. Just remember that you're not going to get as long of a runtime as you would if you weren't using it to charge one of your devices.
Q: How do I charge my battery?
A: This may vary a bit depending on the model, but typically you're just going to connect the wall adapter, power cord, and power bank and plug it into the wall. You'll usually see LED lights which will indicate the level of charge.
Tips For Choosing Heated Hoodies
#1: If you can, try to spot clean your hoodie if it's dirty.
It's not recommended for most of the aforementioned hoodies to be machine-washed. However, there are some that can be with no problem. If you can't just spot clean, make sure to hand-wash and air-dry the garment.
#2: For best results and performance, try wearing your heated hoodie under a light jacket.
This will protect the heating elements a bit more from the cold, which makes them more efficient.
#3: Try to avoid wearing layers between your skin and your hoodie if you want the maximum amount of heat possible to reach you.
Layers will actually help stop heat from getting to your body, so remember that if you're feeling too hot or not hot enough.
How We Researched
To come up with the top heated jackets we researched a variety of sources for reviews such as REI, Backcountry, Moosejaw, EVO along with our own personal experience.
We also consulted online magazines for product research and reviews to get as much unbiased information as we could. To help weed out fake reviews we used Fakespot.com to make sure we only looked at genuine reviews.
With so much quality gear available, we had to narrow it down based on what we felt were the best options were for the price. The author, Casey Fiedler was a full time ski instructor for Park City and The Canyons in Utah. To help narrow down the selection he used his personal experience along with recommendations from fellow co-workers.
After extensive research, we came up with our list to help you choose the right hoodie for you.
---
Conclusion
Now that you've had the opportunity to read in-depth about each product and through the buying guide, which one will be landing on your doorstep? If you're still unsure, know that you'll be getting one of the best products no matter which one you select.
However, it's most important that you select the one that's perfect for you and your needs. We hope that our guide has helped you to do exactly that. Thanks for joining us, and we'll see you again shortly!
Recent Updates
December 2, 2021: The CLIMIX Heated Hoodie for Men and Women has been removed due to product unavailability, replaced with the popular ORORO Heated Hoodie with Battery Pack as our Editor's Choice.
Notice:
OutsidePursuits.com is a participant in the Amazon Services LLC Associates Program, an affiliate advertising program. OutsidePursuits.com earns fees from products sold through qualifying purchases by linking to Amazon.com. Amazon offers a commission on products sold through their affiliate links.