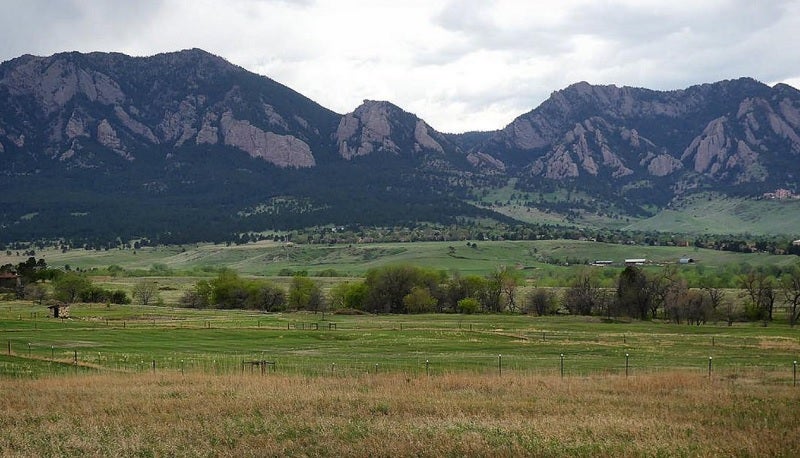 Our Editors independently research, test, and rate what we feel are the best products. We use affiliate links and may receive a small commission on purchases.
What's not to love about Boulder, Colorado? It's one of the healthiest cities in the nation, with fantastic grocery stores and community gardens. It's one of the outdoorsiest cities you could find. Taxes are low, mountains are high, and people are so very friendly.
So, we've established that Boulder's a rocking place to be, but what if you only have around 48 hours to live it up in Boulder? Well look no further; we've got just the guide to help ensure you make the most of your weekend trip.
Pick and choose between all of our favorite activities and build your very own personalized weekend.
Leave the Pool Toys at Home: Traverse the Waterways
I know, right? Boulder probably isn't the most obvious place to do anything related to water sports, but this will surprise you. It has everything from alpine lakes to neighborhood reservoirs. There's plenty of outdoor places for you to enjoy the water in Boulder.
For instance, if you're with a group, it might be fun to spend some time exploring new waterways together. When in Rome, right? In addition to being able to go tubing, you can also rent recreational kayaks, inflatable kayaks, stand-up paddleboards and even iSUPS at the Boulder Reservoir.
The Reservoir's a tremendously scenic location that's often used as a venue for outdoor events, with some of its largest sites being able to host as many as 1,000 people.
If you're lucky, you'll be able to run into one when you're there. And if you're looking to host a picnic of any size, you'll definitely want to check this place out.
But what if you want to go at a slower pace? For those interested in lazy tubing or light kayaking, Boulder Creek comes as a highly recommended lazy river, especially during the warmer summer months.
Nearby stores, including Colorado Water Sport, will allow you to rent or buy tubes, so you don't have to worry about hauling equipment from far off. Being able to rent tubes is especially helpful if you flew in and wanted to be spontaneous with your day trips. Plus, less cleanup!
For the Outdoorsy: Rocking the Mountains
When you think of Boulder, your head immediately jumps to rocks. And what has plenty of rocks? Mountains — you can climb them, camp on them, and ski down them, and Boulder is the perfect place to do all three on one weekend.
Depending on when you travel, you may be able to reveal your inner snow bunny to all your friends. Boulder may not be a well-known as a ski town, but there are numerous world-class resorts just an hour or two west of the city. That makes it a good base for launching your next ski or snowboarding trip.
If you have never snowboarded or skied before, fear not. See this how to guide for how to start skiing, and for how to start snowboarding. One of the closer resorts, Echo Mountain Resort, offers seasonal passes, rentals and lessons, so it's a great resort for first-timers to try their hand at. Just remember, pizza or French fries!
If you head a little further into the mountains, there's the internationally known Breckenridge, a popular site that routinely host events, include live performances and wine tastings. It's worth taking a day trip there to try something new. This city thrives in the snow.
But if you find yourself in Boulder during the warmer months, skip the cabins and pitch a tent. With its close proximity to Rocky Mountain National Park, there's a plethora of excellent all-season camping sites near Boulder.
This includes the almost backcountry Golden Gate Canyon State Park, with its Siberian-inspired yurts, and the tents-only Long Peaks campground, just minutes away from the parks. Plus, there's 300 miles of hiking trails if you are in the mood to explore. Lace up your hiking shoes and get out on the trails!
For some camping spots closer to the city, there are usually open spots available in either Eldorado Canyon State Park or White Ranch Park. Plan accordingly!
If you want to go vertical, this city has that to offer too. A city of rock climbers, there's no shortage of outdoor climbing sites both within Boulder and just outside the city, including Lumpy Ridge, Garden of the Gods, and Shelf Road.
With over 700 routes, Eldorado Springs is one of the more popular climbing sites that you could visit. It's a 20-minute drive outside, but well worth every second for classics like Green Spur and Wind Tower.
The three Flatirons are also great spots for climbers, both popular and local. If you want to beat the Flatiron crowds, get there around sunrise and bring plenty of water and snacks.
Never been rock climbing? See this guide for how to get started rock climbing.
Cycle the Mountainside: Find Your Favorite Bike Path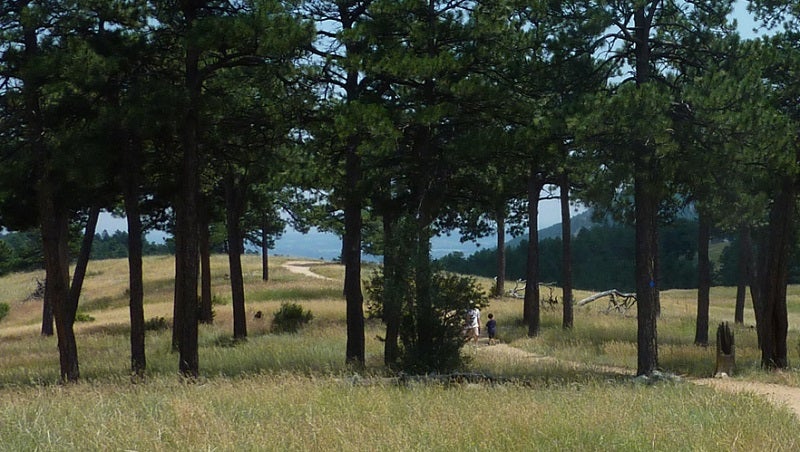 Source: BoulderCounty.org
Talking about doing outdoor activities in the heart of a city might strike you as odd, but Boulder's not like other cities, especially when it comes to activities like cycling. Bring a zoom lens, as you're in for some great views you'll only be able to find in Boulder.
Boulder's a great city for cyclists too. You can rent a bike if you want to, and you'll likely be able to ask any local what their favorite area to cycle is.
What's more, a bike commuter can ride from one side of the city to another without worrying about being doored or otherwise inconvenienced by motor vehicles. That makes this one of the safest cities for cyclists – that's a feat any other city would be hard-pressed to replicate.
What's great about doing this is that you get to explore the gorgeous views, see all the backdrops against the mountains, and still stay within the confines of Boulder. Bike around with your traveling party and find a great place to eat!
Coupled with the city's bike paths, there's plenty of road and mountain paths to ride on, including the Betasso Preserve trail, 10 miles of looping links with varying degrees of height and steepness.
It's a good exercise, especially for beginners, but if you're not comfortable, you can do just moderate sections like the Fourmile Link or Benjamin Loop.
All of the Preserve is open to equestrians too (often at different times than cyclists), so don't be surprised to see horses taking in the sunrise alongside you.
For a slightly more difficult cycling adventure, you can try to do the 28 mile, Left Hand Canyon to Jamestown ride. It's one of the area's most popular and well-travelled rides, and it's no joke.
It takes riders from HWY 36 to the Greenbriar Inn (a beautiful and sophisticated tavern), then down to Jamestown and back up. Sights include the Little James Creek, abandoned caverns, wide-open plains and steep, rocky mountain terrain.
It's totally worth doing if you've got a day to explore. Drink plenty of water! And don't forget to wear a biking helmet  and some cycling sunglasses, Boulder gets over 300 days of sun a year!
But if you prefer to lace up your sneakers and jaunt around the city, Boulder has that in store for you too. Coupled with bike paths, you'll find a number of great running paths in the city's trails and in nearby parks.
There's already a growing community of trail-runners in Boulder who provide great advice and have regular meet-ups you may be able to join while you're in town, but if you're a little shy and just starting out, you can try hitting popular Flatirons Vista Trail or the Chautauqua Trail.
There's also the Highway 93 Underpass trail, which open just three years ago and unites a plains trail to a foothills trail, saving many people from accidents and expanding the scope of trail activities.
Caving In: Explore Boulder's Depths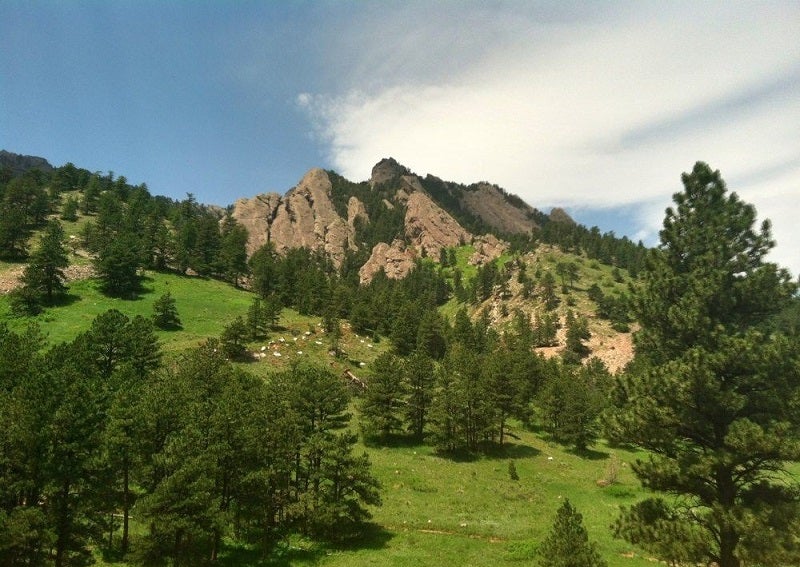 Source: AllTrails.com
For those without fear, Boulder's mountains have one more treat for you: caves. If you're really adventurous and want to spend your time in Boulder doing something most people don't even think about, you should try caving! That means exploring a cave and all that may be in store for it. Look for tours when possible!
Mallory Cave is a good hike and a great introduction to caving. It's a protected habitat for the Big-Eared Bat, so while you can't enter during their roosting season, which runs from April to October, you stand next to the decorated bat-themed gate and use the hike up to learn about the importance of bats to the local ecosystem.
To explore an actual cavern, you can take a 2-hour drive out to Glenwood Caverns Adventure Park to go in Colorado's largest show cave and experience the thrill of America's only mountaintop theme park.
In addition to the 40-minute cave tours, you can enjoy Colorado's longest alpine coaster, a 4D ride theatre, and their haunted mine drop thrill ride. It may surprise you how much you would enjoy this.
Living and Loving Boulder
Even if you're only in Boulder for a few weekends during your summer or winter vacations, you'll fall in love with its rich environment and wonderful people. With the wide variety of outdoor excitement, from aquatics to rock climbing to exploring caverns, all you'll need is a shower and change of clothes.
Though Boulder is best experienced outdoors, don't forget to explore everything that the city has to offer. The city is packed with breweries and local eateries.
Nothing is better than a cold brew after a day spent adventuring the mountain tops. Even an avid adventurist can find bliss in touring things to do in Boulder's city walls.
Notice:
OutsidePursuits.com is a participant in the Amazon Services LLC Associates Program, an affiliate advertising program. OutsidePursuits.com earns fees from products sold through qualifying purchases by linking to Amazon.com. Amazon offers a commission on products sold through their affiliate links.