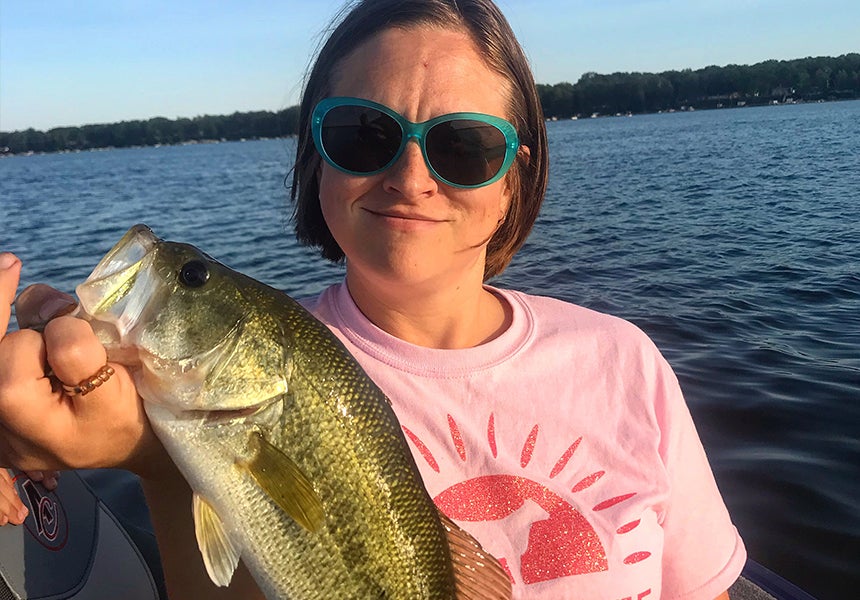 Our Editors independently research, test, and rate what we feel are the best products. We use affiliate links and may receive a small commission on purchases.
Every year, Amazon holds their Prime Day event that can save you big money on the stuff you want. It's the perfect solution for when the Great Outdoors is calling your name, but your bank account says, "not so fast." You can get some smoking hot deals on the outdoor gear you want and need. If you're looking for the best Prime Day deals for the outdoors, you've come to the right place.
Cover image by Derrek Sigler
Prime Day Quicklinks – Additional deals we found too good not to share
Check back often, as we'll be updating this post with new and exciting deals throughout the two-day Amazon Prime Day deals sale!
Maven CS.1 15-45X65 Spotting Scope – Save $200!
A spotting scope is an amazing way to really see things up close, yet from a distance. The Maven CS.1 is a great optic choice for any outdoor enthusiast, from birders and wildlife watchers to long-range shooters and hunters. Haven't heard of Maven before? The company is a premium optic manufacturer, yet they operate on a different plan than many of the big companies. Many serious optics experts put the quality and clarity on par with anything else you'll find, including well-known brands that cost hundreds more. They really are that good. This spotter is built with extra-low dispersion ED Glass to offer a clear image and features a 15-45x magnification range with a 65mm objective lens for long-range performance. Additionally, thanks to its lightweight magnesium and aluminum frame, it measures just 11.4 inches and 40.4 ounces. It is a complete package that's dependable, solid and powerful, and is covered by a lifetime warranty. 
Amazon
Howard Leight Impact Sport Electronic Earmuff – Save 56%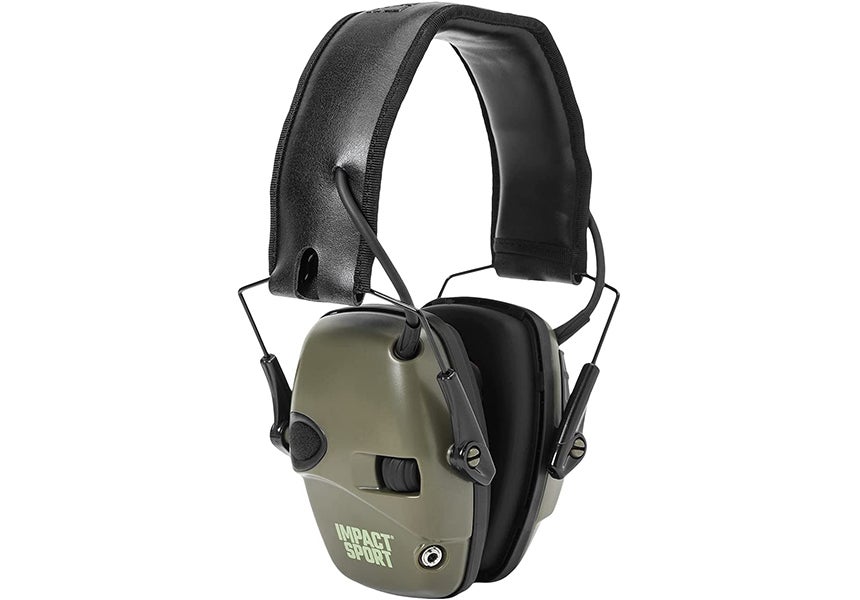 A few years ago, at an outdoor event, I was handed a set of these powered earmuff to use as hearing protection. The Impact Sport muffs amplify sound below a certain decibel rating, and dampen anything that goes above what you can withstand. Battery life is amazing and they are extremely durable. I ended up buying them for my entire family. They are perfect for going to the shooting range, fireworks display, motorsports event or anywhere else where you can run into damaging noise levels. The amplification lets you carry on normal conversations, and they also help to amplify quiet sounds, making them great for birdwatching.
Amazon
Cadence CB5 CB6 CB8 Low Profile Fishing Reel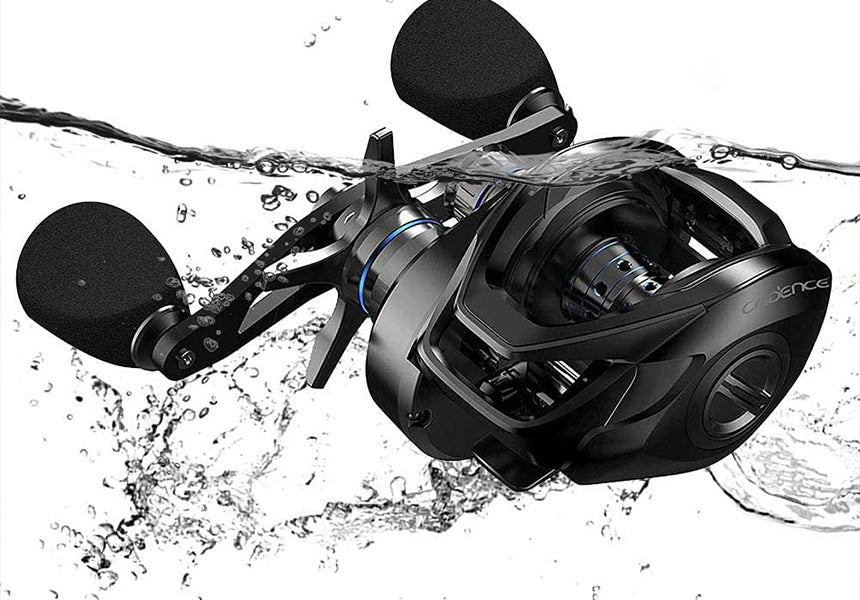 At only 6.7ounce, the Cadence is a lightweight, low-profile baitcast reel with a durable carbon fiber frame and aircraft-grade  aluminum for the main gear and crankshaft. The CB8 is composed of 9 double-shielded stainless-steel ball bearings and 1 instant anti-reverse bearing. This SLT(Super Low Torque) BB system can reduce your casting effort and ensure that each turn of the handle is super smooth and quiet. The CB8 fishing reel contains a smooth and powerful carbon fiber drag system with a max drag of 20 pounds to help stop those big fish from running into cover and getting away. The externally adjustable magnetic brakes are easy to adjust and control. This helps you avoid backlashes when throwing a variety of baits in any fishing conditions. This reel is available in 3 different gear ratios: 5.6:1, 6.6:1 & 7.3:1 to suit any fishing need. From cranking to flipping and pitching, the CB8 has the tools to get the fish in the boat.
Amazon
H2OSUP Inflatable Paddle Board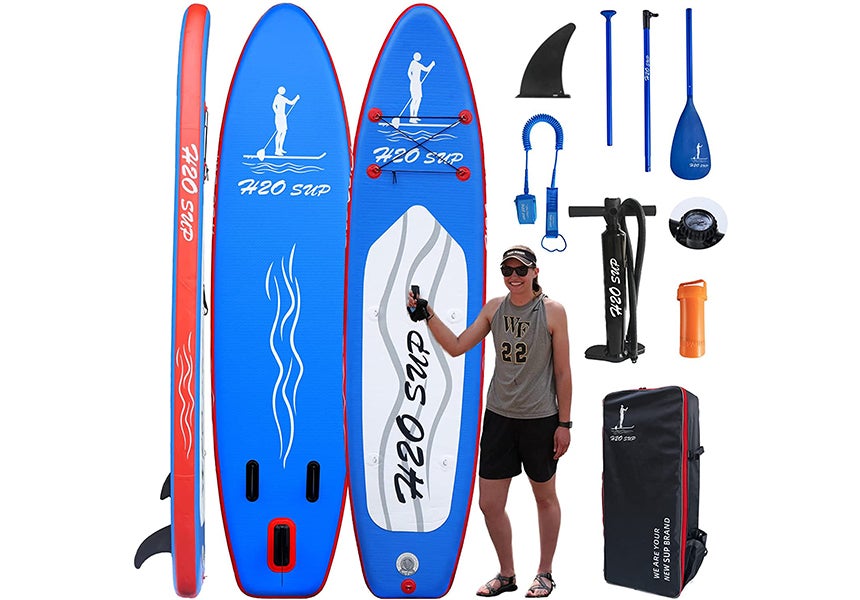 It is hard to argue the popularity of stand-up paddleboards these days. With models being highly portable, lightweight and easy to use, the craze is exploding. Want a great deal on a kit that has everything you need to get started? Here you go. It includes a 10.6 foot board with a non-slip mat for your feet. It comes with the paddle, keel, pump for inflating and a carry backpack, making it easy to get out to the water. It even comes with a repair kit so your day isn't over in case of a small accident. This SUP supports 286 pounds and comes in multiple colors.
Amazon
KastKing Emergence Fly Fishing Combo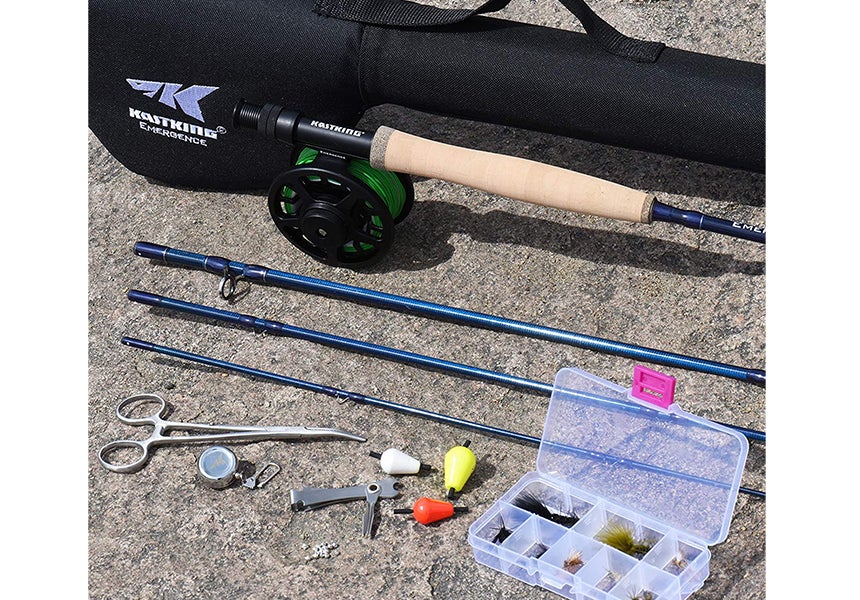 Fly fishing is a fun way to chase after all kinds of fish species, and if you haven't tried it, you need to. It presents a fun challenge and a very relaxing way to spend some time on the water. This Prime Day Deal on a fly kit has everything  you'd need to go, including the rod, reel, line, flies and tools. It even comes with a sweet carry case. Each kit comes with appropriate line and leaders for the weight, and a 9-foot, 4-section rod. Available in 4wt, 5wt, 6wt and 8wt, there is no better time than now to take up the sport. 
Amazon
Plano Guide Series Waterproof Cases – Save 56%!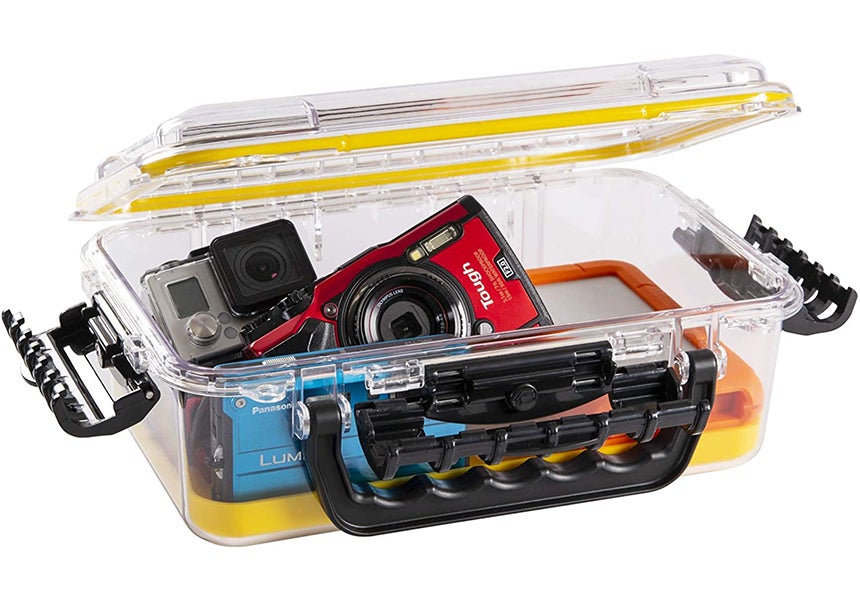 Anybody who spends time outdoors knows about the Plano brand. They produce top of the line fishing tackle boxes and other storage solutions. These watertight cases will keep your stuff dry regardless of the conditions.  I use them for cameras, and to store marine electronics, like my radio.
Amazon
GOSUN Chill Cooler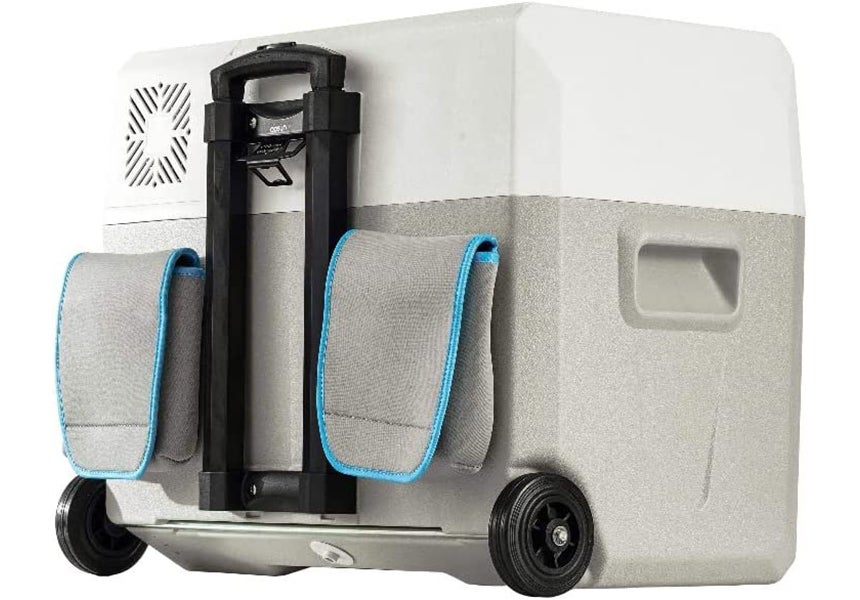 Everyone wants a cooler that will keep stuff colder for a longer period of time. One of the most effective ways to do that is with a powered cooler that acts like a small, portable refrigerator. One of the best that we've used is the GOSUN Chill. These units have an onboard battery that can be plugged into your vehicle's 12-volt, a  wall outlet or into optional solar panels. You can set the temperature from -4 degrees up to 68 degrees, so you can keep things frozen, making it perfect for taking ice cream to the beach. These coolers are on wheels, and have  adaptable handles for carrying and transport. You also get tie-down points for securing it in your truck, car or ATV. GOSUN is a small business, and is perfect for Prime Day, that focuses on producing a high-quality product and we can't recommend them enough. Get one and you won't be disappointed.
Amazon
HawkEye Fishtrax 1C Fish Finder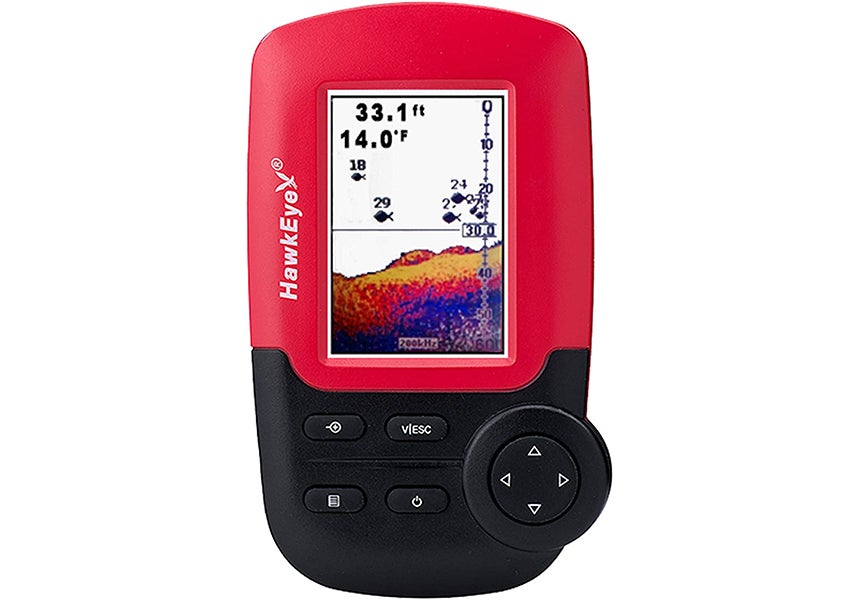 Fishfinders are great ways to make your angling time more productive and fun, and this is a cool Prime Day Deal. While the technology has advanced, sometimes what you need is a simple way to tell depth and what's under your boat, especially for those that fish from tubes, kayaks, SUPs and more. The Hawkeye Fishtrax 1C is a color sonar unit that reads down to 240 feet. It has FishArc and FishID fish finder indicators with fish depth targeting along with HD bottom landscape imaging.  Algorithmic software programming minimizes false readings and sounds an audible fish alarm signaling the presence of fish, letting you know you're in the right spot. It's battery powered so you can use it anywhere you want to fish and not worry about the electronics part of things. 
Amazon
GOOLOO GP4000 Jump Starter 4000A Peak Car Starter – Save 50%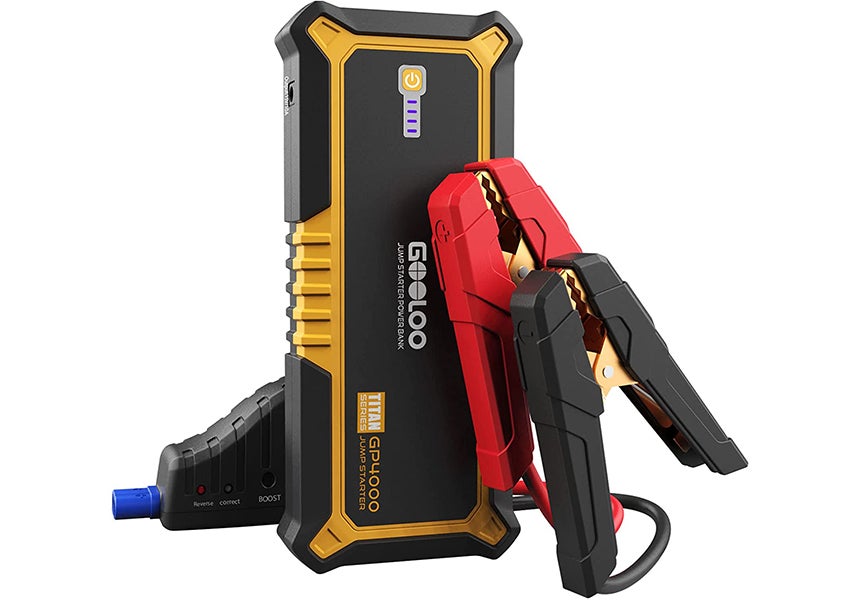 If you venture outdoors, you want to be able to venture back home at the end of the day. A dead battery on your truck can put the brakes on that rather quickly, and make for a miserable ending to an otherwise great day. We're really fond of carrying a compact jump starter in the vehicle and don't ever leave home without one. This is a smoking deal on a 4,000 amp jumper from GOOLOO, and you can save a bundle on it. It's cheap insurance to keep you on the road, and it can also recharge your cell phone, laptop and more. With this being such a powerful unit, you can actually get up to 60 jumps from one charge – that's reassuring for those of us who have been left stranded. Get one today for every vehicle you have.
Amazon
Notice:
OutsidePursuits.com is a participant in the Amazon Services LLC Associates Program, an affiliate advertising program. OutsidePursuits.com earns fees from products sold through qualifying purchases by linking to Amazon.com. Amazon offers a commission on products sold through their affiliate links.