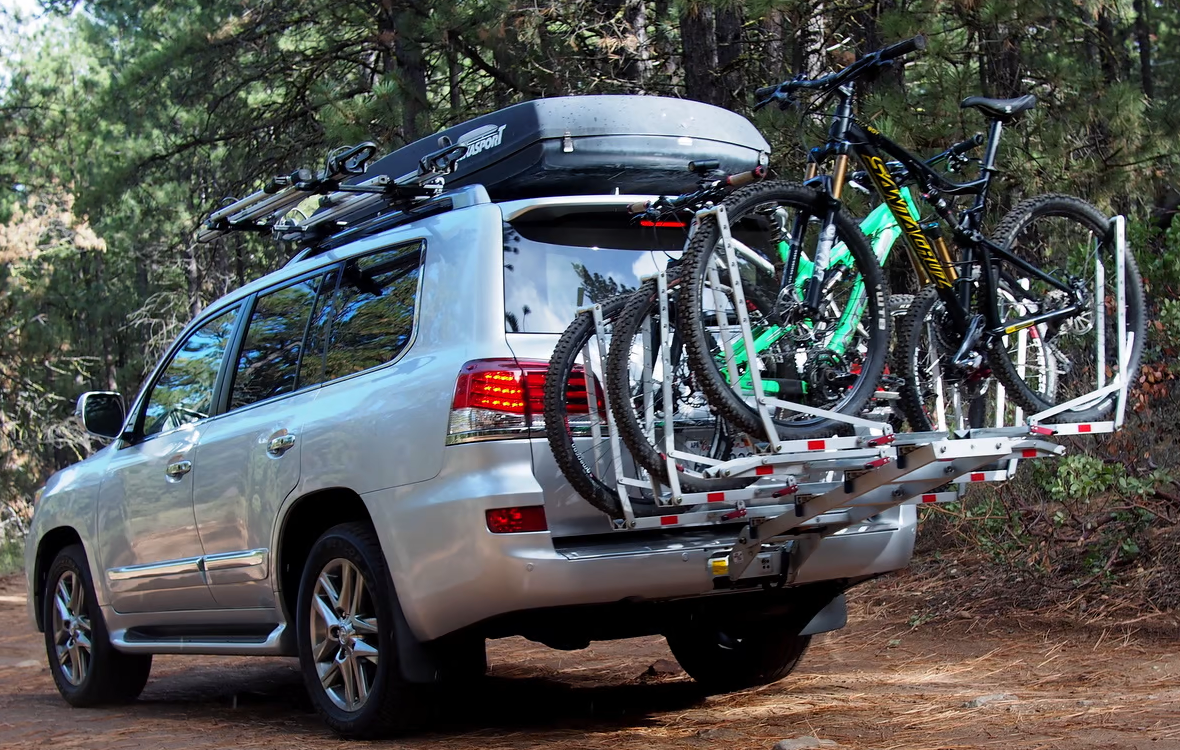 Our Editors independently research, test, and rate what we feel are the best products. We use affiliate links and may receive a small commission on purchases.
This guide will help you through two important areas as your bike collection grows.  The first is how to store your mountain bikes and road bikes to keep them safe and secure. The second is how to transport your mountain bikes to the trailhead or ride destination using your vehicle. We'll cover the various options and factors in this decision-making process. Costs will range from free to a couple of hundred dollars to thousands. We'll explain the trade-offs and what you should look for to get the most for your money.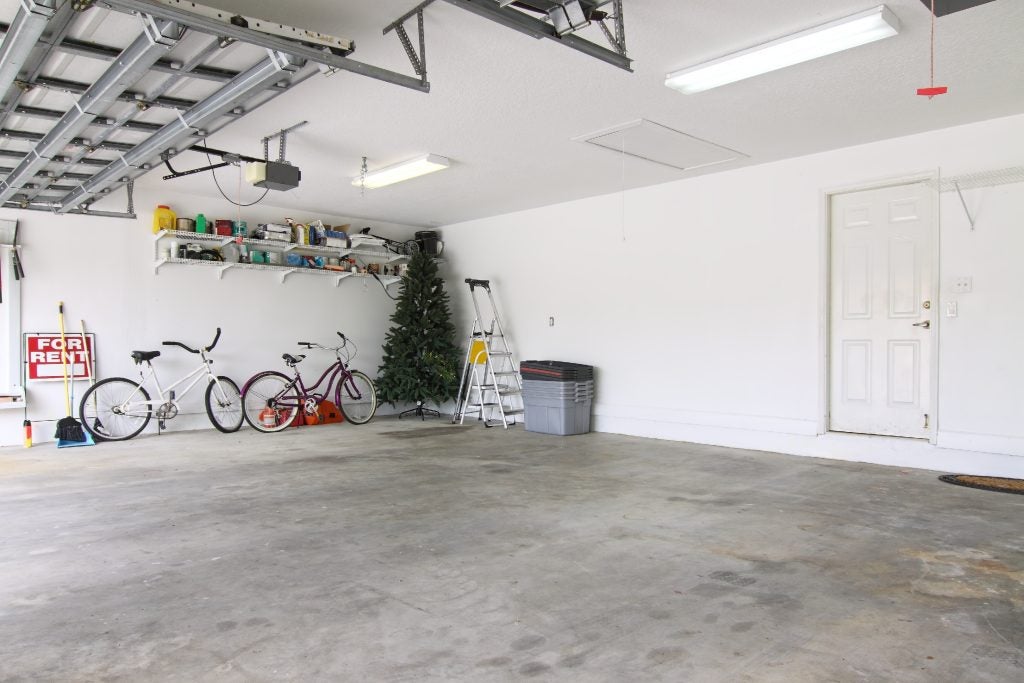 Table of Contents: Types of Bike Storage
Types of Bike Racks
What Type of Home Bike Storage To Get?
Like many things these days, there is an endless list of options and ways to store bikes at home. These can be broken down into a variety of categories from simple bike hook solutions to floor bike stands and wall mount stands. Deciding on a system that will work well for your needs while complementing your space can take some research.
What type of bicycle storage is right for you
When choosing the best bike storage system for your space, take the time to understand how much garage bike storage space you have to work with and what type of space it is. Is it floor space or wall space? Do you have room to hang bikes from a ceiling or rafter? Next, how many bikes do you need to store and how accessible would you like them to be?
Most options for indoor bike storage solutions will fall into one of the below categories:
Bike storage types
Wall bike stands or roof mounts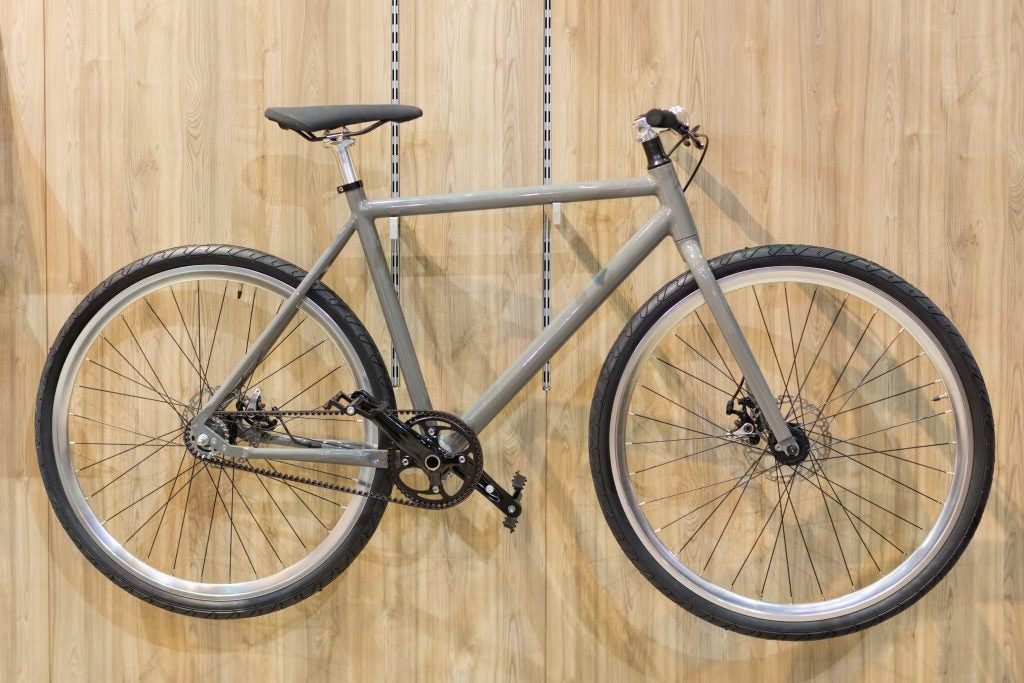 These racks mount to existing wall studs in your space and often will hang bikes parallel to your wall. Bike attachment points for these racks include hanging by the front or rear wheel, hanging by the bike's frame, or even just by the saddle or seatpost of the bike.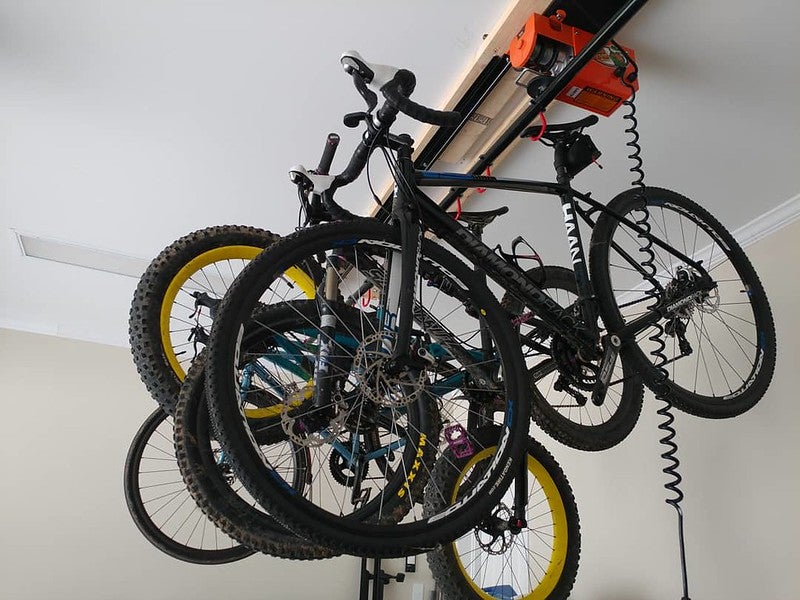 This is usually done with bike hooks. Some bike hooks are simple ones screwed into the wall and some are fancy solutions that tilt, swivel, or slide to optimize space.  Roof-mounted racks usually employ a pulley system to allow you to hoist and lower bikes as they hang from the roof of your garage ceiling. Typically, the roof-mounted racks hang the bikes by their rims upside down for consistent attachment points. They can either be wall hangers, wall hooks.
Vertical Floor Racks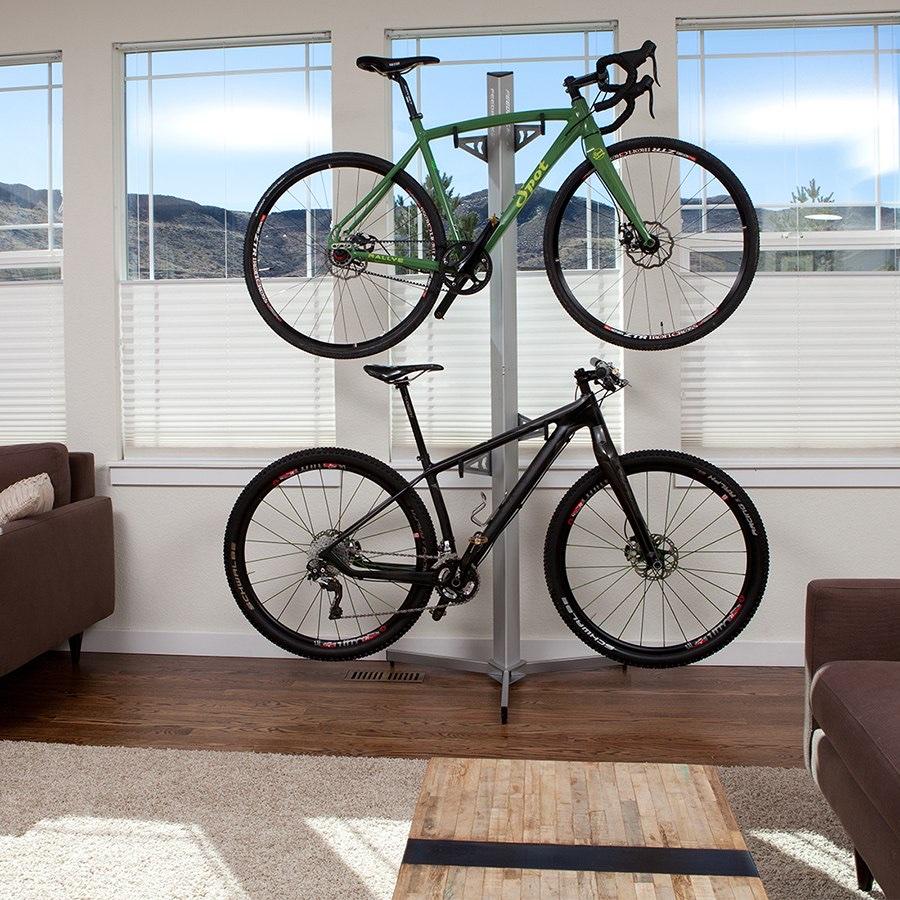 These bike storage racks offer vertical mountain bicycle storage and can usually accommodate more than one bike on a single rack. These are typically freestanding or use an extender-type support system. These racks offer easy bike access, keep the bikes off the floor, and also give a space with a more bike-centric aesthetic.
Floor Bike stands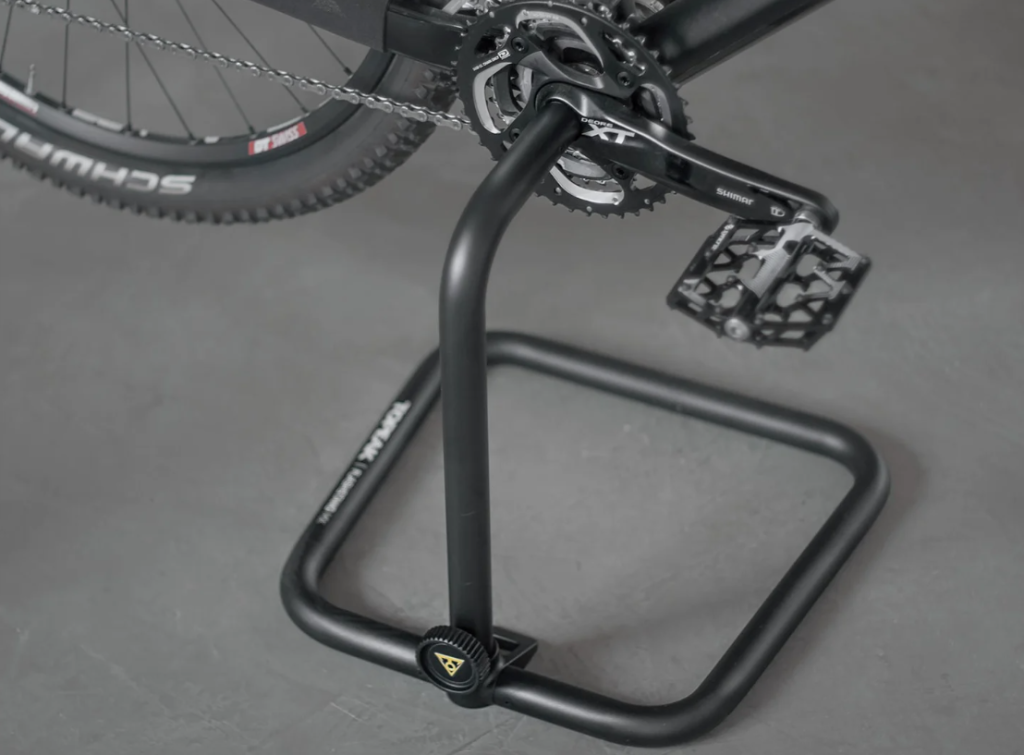 If you have floor space, these bike stands are a simple bike solution for keeping your two-wheeled rigs upright and accessible and are easy solutions for bike parking. These stands can either support the bike by its tires or by the crank spindle. These are the most versatile support system in the bunch as they can easily be moved around your space depending on your needs. Typically, all bike owners start here by putting their bikes on the floor and leaning them against the wall. At some point though, with enough bikes, this approach hits its limit as one runs out of wall space, blocks the wall fixtures, and the bikes lean against each other and damage the bikes. At this point, a bike stand starts to make sense. The key criteria are the bikes are stable and the bike stands occupy the least amount of space when in use or not in use.
Key considerations:
No matter what you choose to help organize your bikes, some key specifics about the bikes you're hoping to store will save you a lot of headaches. How much garage bike storage do you have? What type of bikes will you store? How heavy are they? Can you hang the bike by its frame? How wide are the tires? Do you have hollow spindle cranks? All of the racks and stands below attach to the bike at different points, so take the time and understand your needs before pulling the trigger.
Ready to learn more? Check out our guide to the Best Bike Storage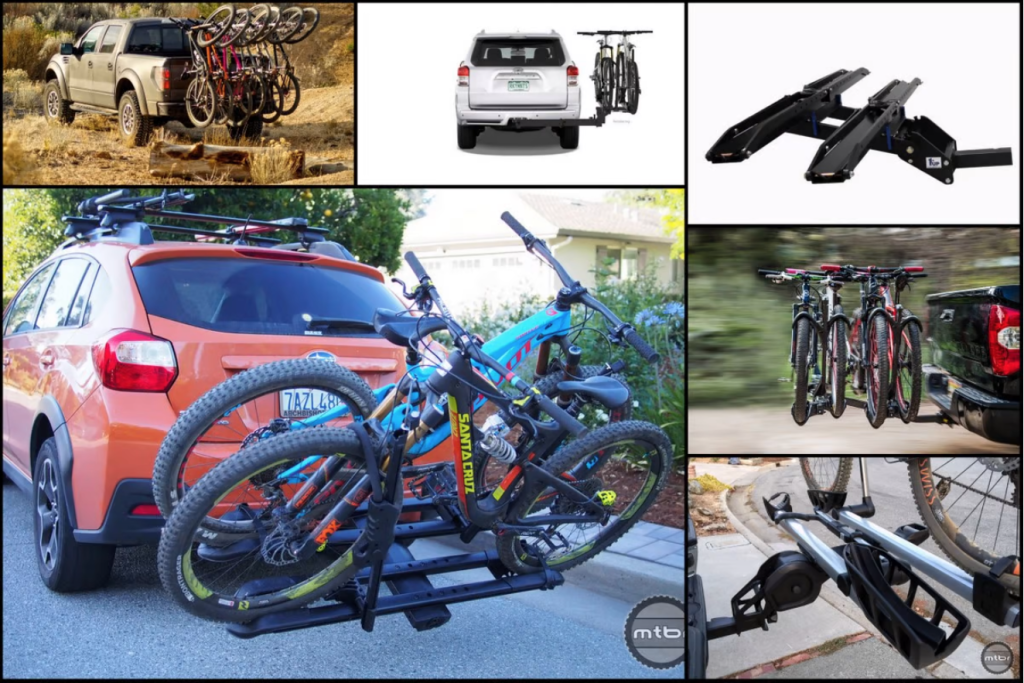 Bike Racks for Bike Transport
When buying a bike rack for your needs, use this guide to decide which type of hitch rack, roof rack or another type of rack is best for you. You need to also optimize it if you're using if for mountain bikes, road bikes, cruiser, and kids bikes, or heavier electric bikes
When purchasing your next bike rack, it is important to know the various ways to transport your bike(s) on your vehicle, the features and benefits of specific rack models, as well as knowing the capacity and limitations of certain styles and vehicle placements. Most cyclists are looking for the rack style that will be the easiest and most convenient to use, while also keeping their bike safe, secure, and ready to ride when unloading at your destination.
The first questions you should ask when selecting a rack for your vehicle are how many bikes you are looking to carry and what type of vehicle you have. Bike racks come in a variety of styles and can be mounted on a vehicle's roof, in the hitch receiver, on the rear hatch/trunk, or in the bed of a pickup truck. These are important questions to ask because transporting one bike can be accomplished with a top-of-car option that attaches to crossbars or a single tray-style rack for a vehicle with an aftermarket hitch installed, while five bikes can be transported easily with the purchase of a single hitch rack. Below are the common types of racks.
Bike rack types:
Hitch bike racks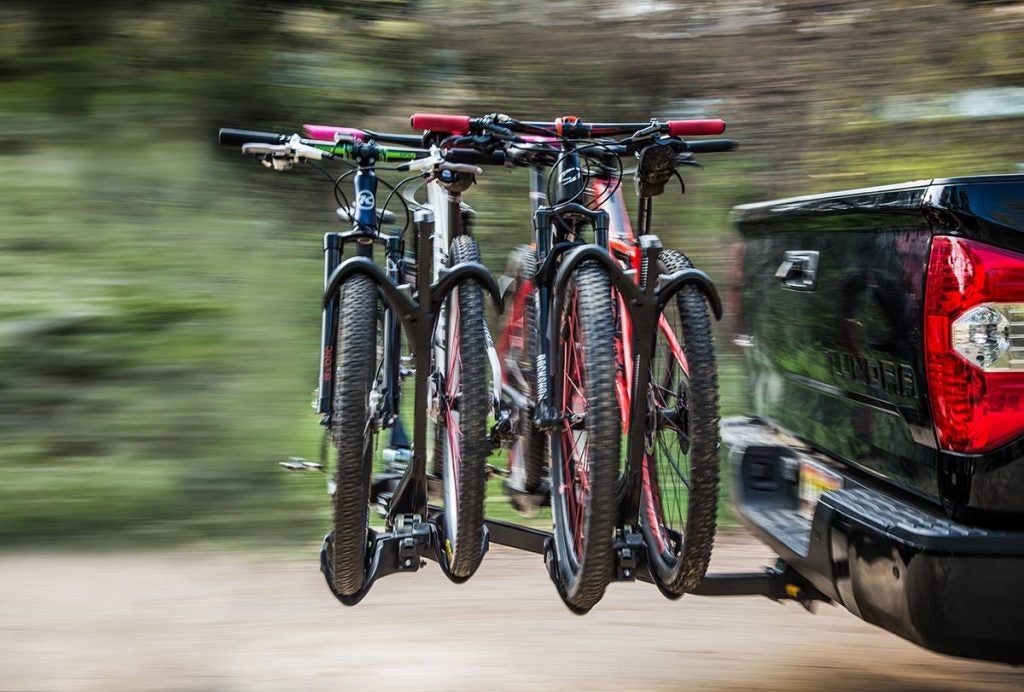 Hitch-mounted bike racks are the most common style of bike carriers and are a great option if you already have a Class 1-5 receiver hitch on your vehicle, or plan on installing one. These bike racks can carry 1 to 5 bikes, are easy to mount, and limit heavy and high lifting. Hitch racks also come in two styles: platform hitch racks can carry up to 4 bikes, are designed to make loading and unloading quick and easy, fold up when not in use, and easily accommodate a variety of frame styles. While hanging hitch racks can carry up to 5 bikes and secure them by their top tube on the bike and comes in two variations, racks that either tilt down or swing away to allow for trunk access. Both styles of racks come in models to accommodate both 1 ¼" and 2″ hitch receivers.
Rooftop bike racks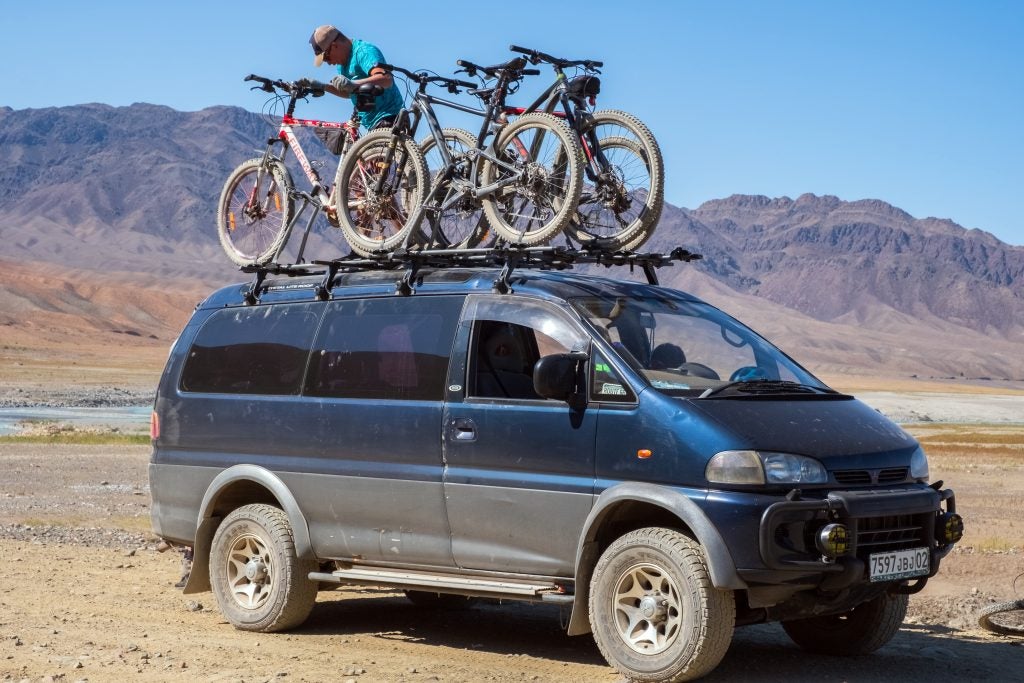 Rooftop-mounted bike racks give you full access to the trunk of your vehicle, allow you to carry one bike each, can accommodate most wheel dimensions.  They also offer fork-mounted bike rack options with either the dropout or thru-axle of your fork or can be mounted without taking the front wheel off with upright roof bike racks. While this style requires either factory-installed or aftermarket crossbars, fork-mounted or upright roof bike racks are great for sedans and smaller SUVs with a lower loading height or models that do not have a hitch receiver installed.
Trunk bike racks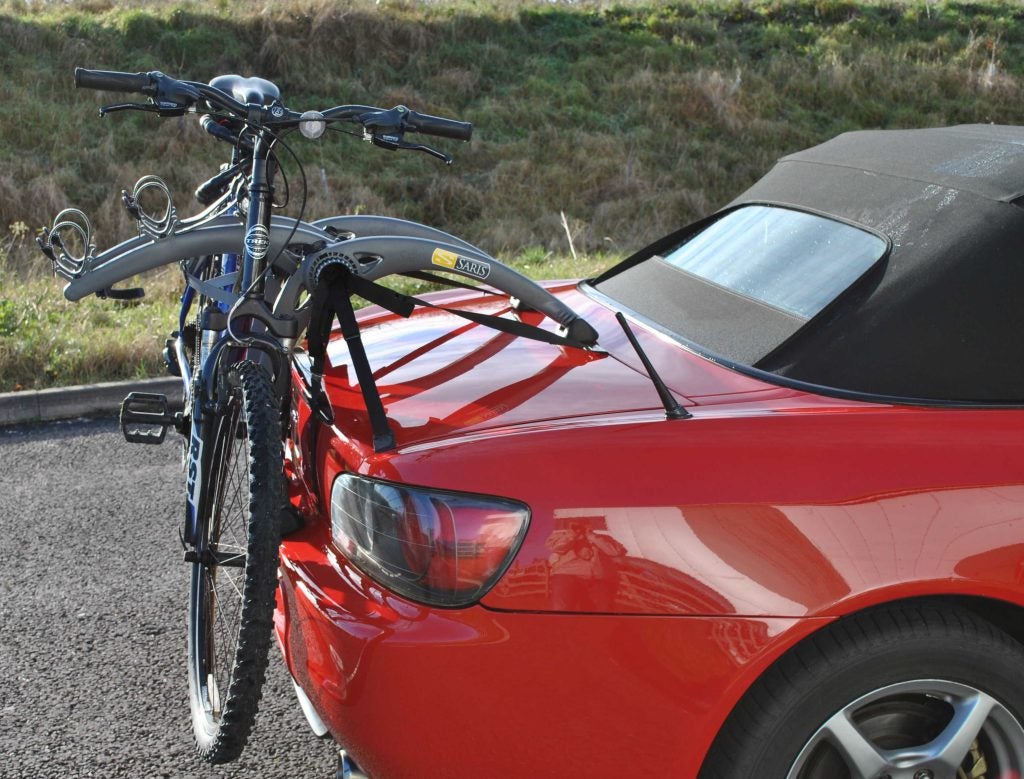 For vehicles without a roof rack or hitch receiver, a trunk bike rack is an ideal option. This style of rack can transport 1 to 3 bikes, are foldable, and store easily when not in use, which makes them a great option for cyclists who ride infrequently.
Truck bike racks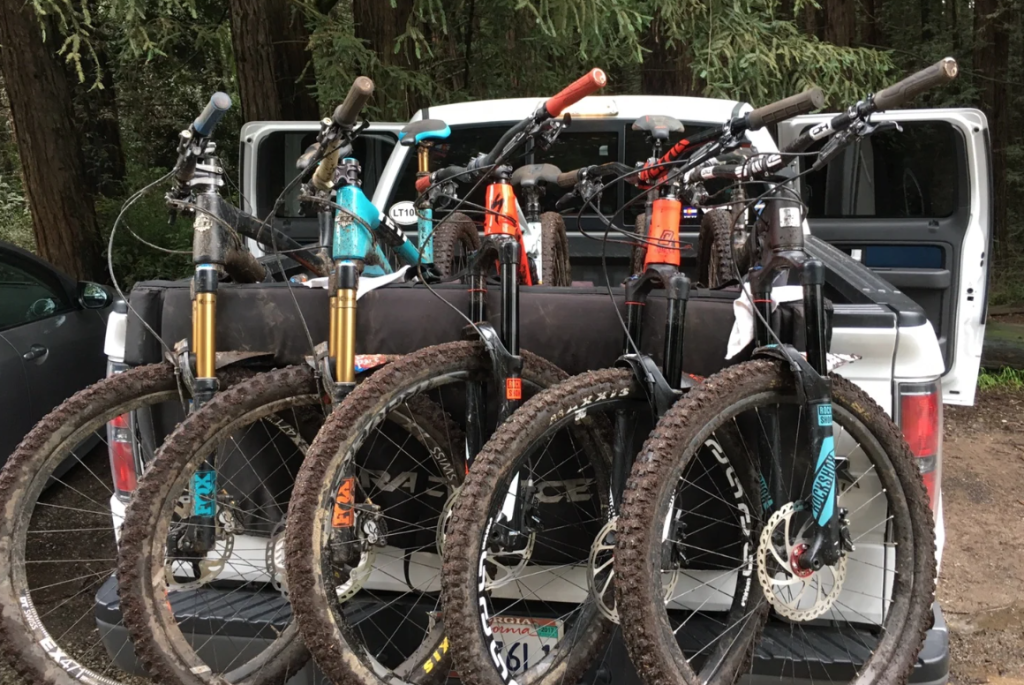 For trucks, one can opt for a tailgate pad or a rack that sits inside the bed of the truck. Truck owners, both light-use and heavy-duty models, have the option to easily load their bikes onto a truck bed bike rack for mounting inside the bed of their truck or by quickly and securely strapping up to 8 bikes onto a tailgate pad.
Key considerations:
After determining the number of bikes you plan on transporting on your vehicle, it then comes down to convenience, in other words, would you prefer to load your bike onto the roof or load it into a rack on the back of the vehicle, and then the style of bikes you plan to carry. Let's take a look at the reasons why you should select one location to mount a rack on your vehicle versus another, including the features and benefits of each rack style by where they attach to the vehicle:
You want to transport bikes in your truck bed
You live close to where you ride and need a simple option for a quick commute.
Ready to learn more? Check out our guide to the Best Bike Racks
Bottom Line:
Whatever your vehicle, or however many bikes you plan on taking with you on your next ride, there are a host of bike rack styles for your next ride. Before you select the bike rack for you, it's important to research the options out there to ensure you have the best model for your vehicle and your needs.
FAQ:
What size receiver should I use for a hitch rack?
The two most widely available hitch sizes on passenger vehicles are 1-1/4″ and 2″. Trailer hitches come in a range of sizes, depending on the application. The two most widely available sizes on passenger vehicles in the United States are 1-1/4″ and 2″. The smaller diameter 1-1/4″ hitch standard is suitable for racks that carry one or two bikes. If you plan to carry more than two bikes, or if you have a heavier e-MTB, the 2″ standard is the better option. We suggest sticking with a 2″ receiver whenever possible, as they allow the widest range of carrying options and are more stable. Note that some makes and models are only rated to 1-1/4″ receivers, so do your research before buying.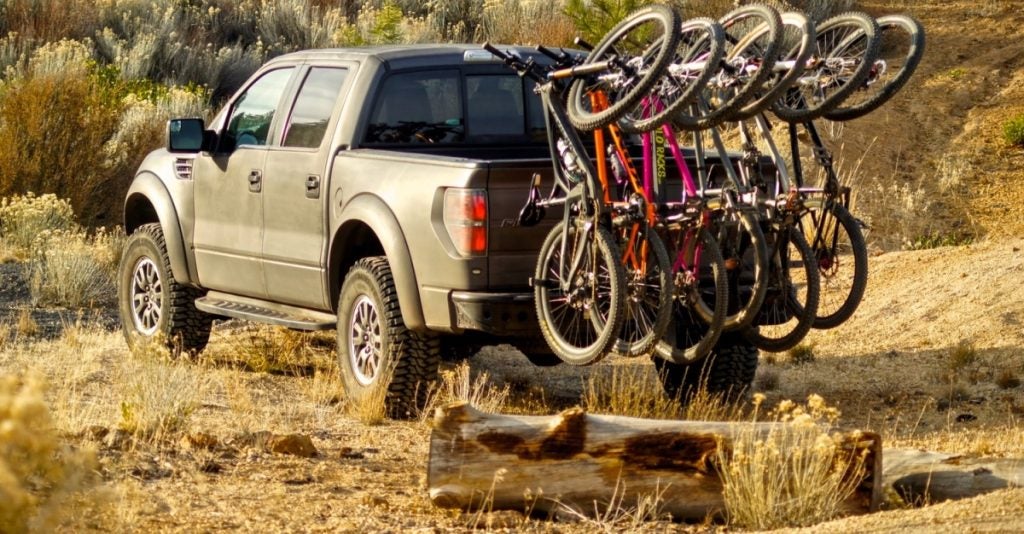 Hitch rack versus roof rack, which is better?
The primary cons of hitch racks are that they require a hitch receiver, which you might not have for your vehicle, and they can reduce your ability to view cars approaching from behind. But if you have the need to regularly haul bikes, those negatives quickly fade away.
When compared to a roof rack, hitch racks don't impact your gas mileage as much, they're easy to load and unload from your vehicle-especially if you own a tall SUV. Last but not least, a hitch rack is much safer than a roof rack when it comes time for a stop at the drive-thru or driving into your garage and ruining your bikes. Check our forums for countless horror stories of mountain bikers forgetting to unload bikes from their roof racks before parking in their garage-it's not a pretty sight.
Will a hitch bike rack or roof rack impact my gas mileage?
Unless you're carrying bikes inside your vehicle, they will result in excess drag and lower miles per gallon, but one is a better option than the other. The key consideration is aerodynamics which is your vehicle's resistance to air. The faster the speed, the more significant the adverse effect of the bike rack. Also, an empty rack creates wind resistance but a full bike rack creates more drag.  Roof racks create more drag and noise than hitch racks. The exact reduction in MPG will vary based on vehicle type and speed (city versus highway). Most Mtbr users report a drop of 1-5 MPG when using a bike rack and/or hauling bikes. 
Hitch racks position the bikes in the vehicle's slipstream, so they have a significantly lower impact on gas mileage than bikes mounted to the top of a vehicle. And finally, the more aerodynamic the vehicle, the more impact a bike rack has. Thus a Toyota Prius carrying bikes on a hitch rack loses more MPG than a Toyota Tacoma with the exact same bike and rack load.
Tray or hanging hitch rack?
Two of the high-end hitch rack configurations are seen here.​
Horizontal tray racks are far more common and are the optimal style for most riders. They support the bike on its own tires, generally, do not touch the frame, and can transport a wide variety of bike types because they are more adjustable. They also require a lower-capacity receiver, so many options exist for cars and small SUVs. However, horizontal tray racks typically have less capacity than vertical hang hitch racks. The best tray racks offer tons of wheel-size adjustability and placement options for each bike.
With vertical hang racks, the type of bikes to be transported is an important consideration. Some styles are incompatible with road bikes and others don't work with kid bikes. On the upside, this style of hitch rack has a high capacity, usually up to six bikes.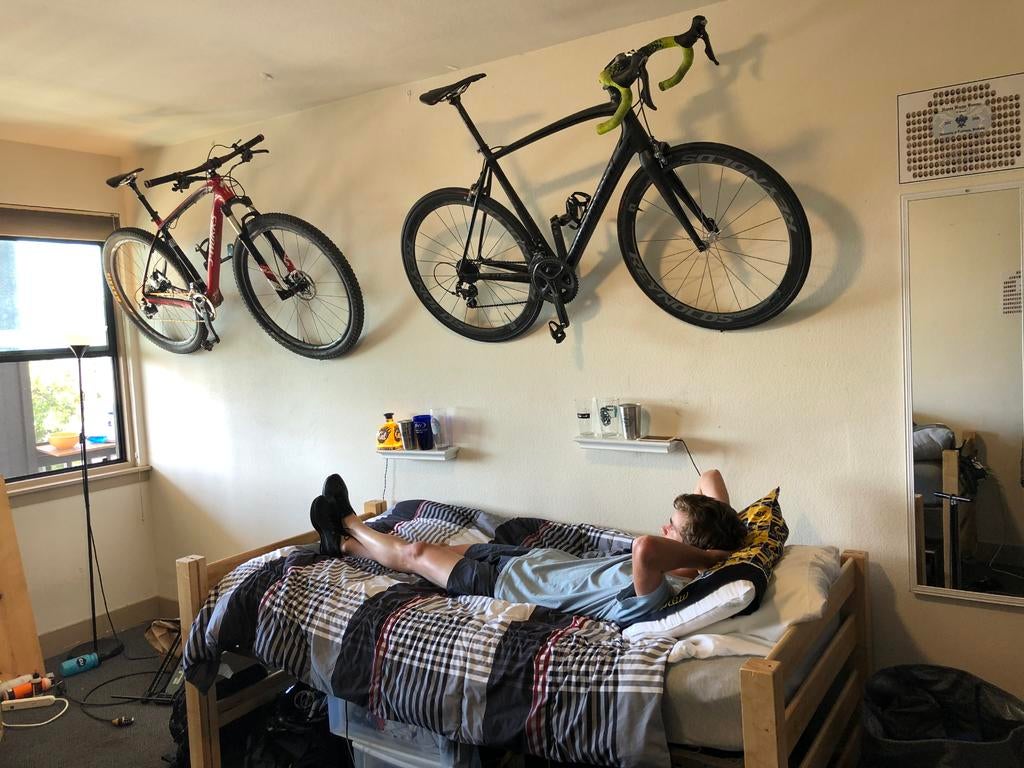 Do bike racks fit all bikes?
No, most standard adult bikes will fit most racks but small kid's bikes,  fat bikes, and other odd-shaped bikes may not fit. In addition, most racks have a weight limit and heavy cruiser bikes, ebikes, and other heavy bikes may be beyond the rack's capacity.
Are bikes safe on a bike rack?
Bike racks in general are safe but they have to be absolutely monitored initially. Ensure that weight and size limits are not exceeded and check that bike is absolutely secure in the rack before adding bikes. Then each bike has to be mounted and attached per directions.  It pays to have fail-safe devices too so that something will catch the bike or rack should any attachment fail or come loose.  Check the bikes on initial runs before going on the freeway or very rough roads.
Can you put a bike rack on any car?
No. One has to ensure that a vehicle has secure attachment points for a rack on the roof, trunk, or hitch mount.  Of the three options, the hitch mount is always the most adjustable and reliable option.
Do all bike racks need a hitch?
No. A hitch mount is preferred as the most reliable option, but a roof rack or a trunk rack will work as well.
Notice:
OutsidePursuits.com is a participant in the Amazon Services LLC Associates Program, an affiliate advertising program. OutsidePursuits.com earns fees from products sold through qualifying purchases by linking to Amazon.com. Amazon offers a commission on products sold through their affiliate links.