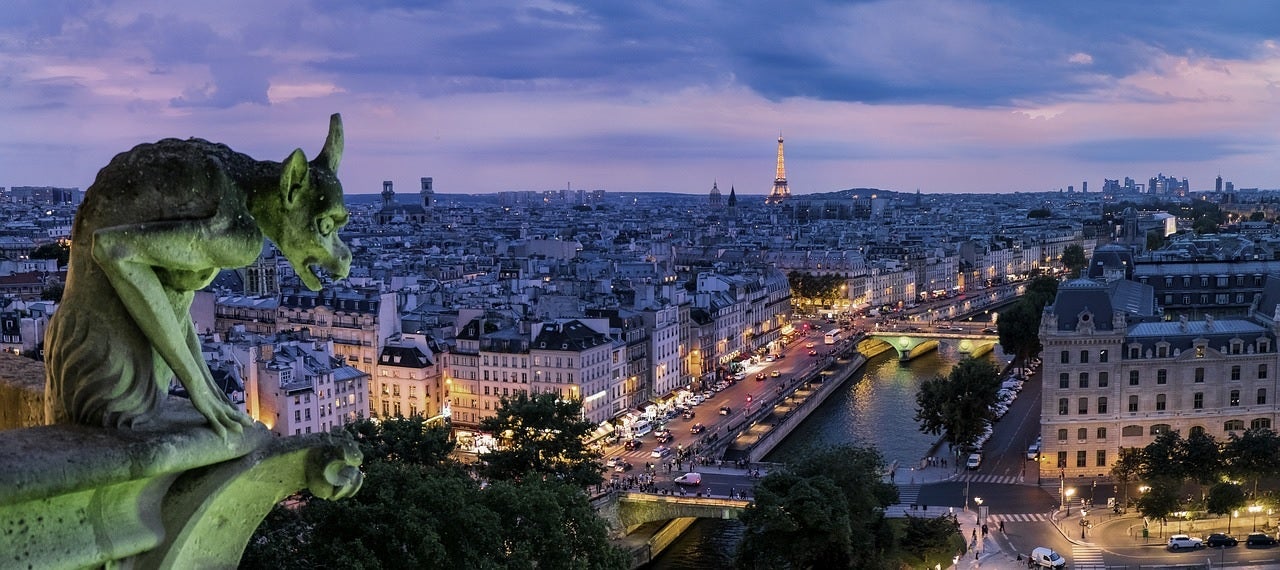 Our Editors independently research, test, and rate what we feel are the best products. We use affiliate links and may receive a small commission on purchases.
Planning an overseas holiday, whether a long trip or a quick vacation, can be tricky.
Travel can be one of the best experiences in your life: opening you up to new places, cultures and experiences, giving you a different perspective on life, or simply letting you take time out and relax.
On the other hand, travel can be stressful, exhausting and even traumatic when things go wrong. Here are some of the common mistakes people make while traveling which can detract from the wonderful experiences, and at worst ruin their holiday.
Under-Planning
Under-planning can mean your travels are doomed before they even start. A certain degree of organization and planning can troubleshoot potential issues and make everything go smoothly, so you can focus on exploring and having a great time, rather than fixing problems.
Before you travel overseas, make sure you check visa requirements. Even if you are traveling on a well-regarded passport such as the UK, EU countries or the USA, certain countries (India and Vietnam for example) require you to arrange your visa before you arrive.
In most cases these can easily be arranged online, however failure to do so can mean an expensive penalty on arrival, if they admit you at all, or even let you board your plane at origin.
Also be sure to check your mobile phone plan, whether this will work while you are overseas, and if so how much it will cost you. Make sure you check data charges particularly: in most cases it is a good idea to turn off data on your phone while traveling and use free wifi as you move around.
Finally, inform your bank and credit card companies about your plans: specifically, when you are leaving, when you are returning and which countries you are visiting. You do not want to have them block your card in order to protect you from suspected fraud, leaving you high and dry in another country.
Over-Planning
On the other side of the coin, over-planning is also a fatal mistake to make while traveling. Although be well organized has definite advantages as mentioned, if you are too firm and restricted in your plans you may end up on missing out on some fantastic opportunities.
You may think you are doing the right thing by arranging accommodation, tours and activities in advance. However, when you do this you risk booking up your schedule completely and leaving no time for other things which may emerge as you travel.
Often, when you arrive at a destination you will hear about a great local spot which is not well publicized online, so having some flexibility in your schedule allows you to take advantage of these gems as they emerge.
Depending on how flexible you can be you could keep your itinerary fairly open and decide where you are going and how long you will stay there based on advice you get from other travelers and your own impressions.
Over-Packing
If you are wondering how much to bring with you on your holiday, more likely than not, cut back your packing by at least one quarter. The majority of people bring far too much with them when they travel and end up carrying unnecessary kilos to and from airports, hotels and trains.
Bring the essentials but remember that you can wash your clothes as you go, and buy most things in an emergency, in most destinations at least. You absolutely do not need that third pair of flip flops or a large amount of make up or jewellery – save your luggage allowance for bringing back presents and souvenirs!
Even when packing moderately, there will be times when you are stuck with luggage that you don't want to have to lug around, for example if you need to check out from your accommodation in the morning but your flight doesn't leave until later in the day.
Finding secure luggage storage can make all the difference to making the most of your holiday and using this time to check out another local sight without having to carry your bags around with you.
Not Buying Travel Insurance
The old adage goes "if you can't afford travel insurance, you can't afford to travel", and never a truer word was spoken. Of course we all hope that nothing will go wrong on our trip, and in the majority of cases it won't.
However things do go wrong sometimes: your flight could be delayed, causing you to miss a connection, the airline could lose your luggage, your valuables could be stolen, or you may come down with a minor illness (or worse). In such cases, travel insurance will cover you.
There are many different companies offering a variety of levels of travel insurance, all of which cover different scenarios to a lesser or greater extent.
The prices also vary significantly, so the cover you choose will depend on your budget and your needs. At a minimum, however, you will want to be covered for emergency medical and medical evacuation, theft, flight delays and loss of luggage.
As with many things, when it comes to travel expect the best but plan for the worst.
Trying To Do Too Much
When planning an overseas trip it can be tempting to try to fit in as much as possible. You may only be able to take one holiday a year (or every five years) so it is natural to want to see everything you can.
This can be a mistake, however, and trying to pack too many destinations or too many activities into your trip can detract from or even ruin the entire experience. You will feel like you have skimmed the surface of many places but not really seen any of them.
You want to avoid spending too much of your trip in transit and strike a balance between time spent on planes, trains and buses (which is a necessary evil of travel) and time actually experiencing your destinations, which should be the majority of your trip.
Notice:
OutsidePursuits.com is a participant in the Amazon Services LLC Associates Program, an affiliate advertising program. OutsidePursuits.com earns fees from products sold through qualifying purchases by linking to Amazon.com. Amazon offers a commission on products sold through their affiliate links.