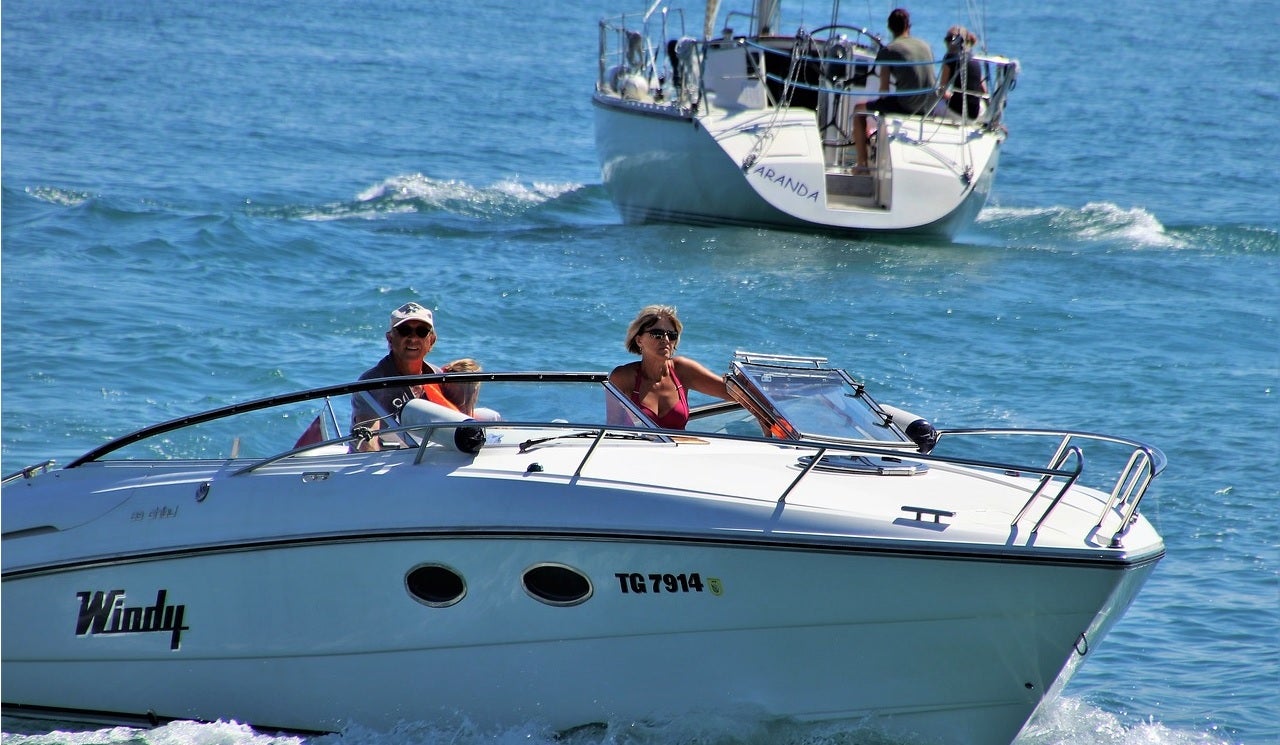 Our Editors independently research, test, and rate what we feel are the best products. We use affiliate links and may receive a small commission on purchases.
Being on the open ocean, fishing rod in one hand and a cool beer in the other, is what some people's dreams are made of. Well, maybe not those who get seasick. But for some, a day spent out on the water, fishing or just relaxing, is just what the doctor ordered.
So, are you looking to buy a boat? If you're in them market for a new or used sea-faring vessel, then you need to read this article. It can be quite a hassle finding your dream boat, but we'll attempt to take away some of the stress.
Read on to find out more.
Search Far and Wide
There are many places where you'll find charter boats for sale. However, if you intend on buying brand new, then your best best is a brick and mortar shop. Just jump on your preferred search engine and have a look for a boat store near you.
You'll be able to go in, inspect the boats in person and even jump on board to get a feel of what the experience of standing on deck is like. Also, you may even be able to talk the salesperson down a bit and save some money. Plus, buying new entitles you to a warranty and sometimes discount servicing and maintenance of your engine.
If you're buying second hand, the old saying of caveat emptor, or buyer beware, comes into play. You'll want to inspect second hand vessels thoroughly to avoid nasty surprises down the line. That being said you can find some decent boats on sites like Gumtree and eBay.
Yet another thing to consider about this is you may spend a few solid hours driving around and looking at prospective boats til you find the one that's right for you. Factor in this time and money spent on petrol when you're buying second hand.
A Word About Budget 
Here's the thing that trips a few people up when they're considering a substantial purchase like a car or a boat. You need to have a good idea of exactly how much you can afford to spend. There's no point setting your sites on the latest model with all the bells and whistles if you flat out can't afford it.
Sit down and figure out exactly how much you've got in the bank and then match your search to your budget. If you're uncertain of how much you can afford or haven't budgeted before then use a helpful online tool to assist you.
To Finance or Not to Finance 
Let's say you've worked out your budget and you just can't afford to purchase your dream boat outright. No sweat, you may be able to apply for a loan.
First of all, consider asking some friends or family to loan you some money, as long as you're able to make regular repayments. This way, you can afford extra expense in interest that a professional lender will charge.
If this avenue doesn't work then it's time to approach a lender. Again, be sure that you can service the loan so you don't get caught in a debt trap. Fill out an application and you may find yourself with the capital needed to get you out onto the seven seas in no time!
Smooth Sailing 
To conclude, first of all you need to find your dream boat. Visit some boat stores or look online for second-hand options. Inspect a few options and make an informed choice. Make sure that you can afford your purchase by working out a budget, and if you come up short, consider looking around for a loan from either friends or family or from a financial institution. Before long, you'll be cruising, fishing, or both.
Notice:
OutsidePursuits.com is a participant in the Amazon Services LLC Associates Program, an affiliate advertising program. OutsidePursuits.com earns fees from products sold through qualifying purchases by linking to Amazon.com. Amazon offers a commission on products sold through their affiliate links.