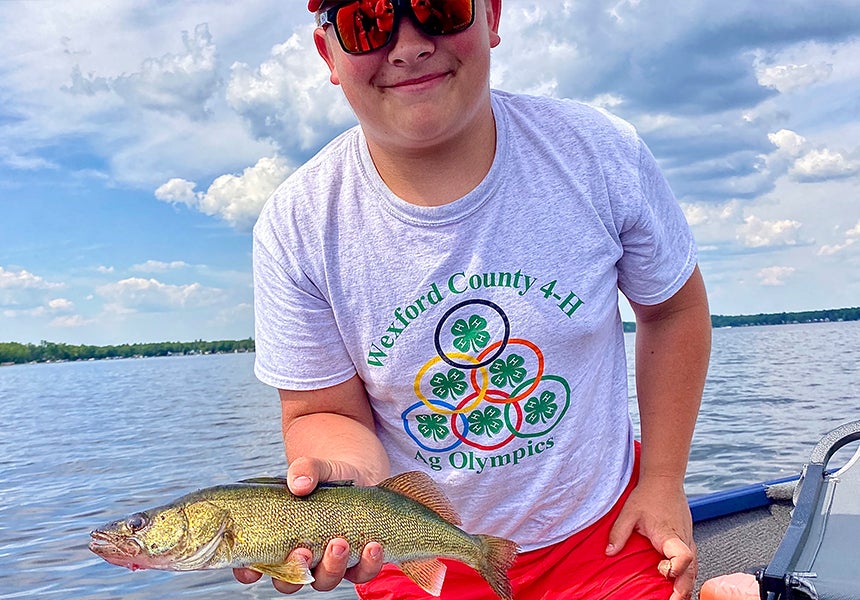 Our Editors independently research, test, and rate what we feel are the best products. We use affiliate links and may receive a small commission on purchases.
Walleye are some of the best-eating freshwater fish in North America, and catching them cna be a bit tricky if you don't know what lure to use. Fear not, my friends, as we have assembled some of the best walleye lure options that you should have to help you limit out. On top of that, we're throwing in our best tips on how to use these lures, all in an effort to help you catch some 'eyes. While you may want to swap in color variations to better match your local water conditions, these are some of the best walleye lures on the market to help you catch your limit. Good fishin'!
Cover image by Derrek Sigler
Best Walleye Lures
| | Salmo Freediver SD | Rapala Shad Rap | Clam Tikka |
| --- | --- | --- | --- |
| | | | |
| | | | |
| Style: | Stickbait | Crankbait | Jig |
| Depth: | 9-40 feet | 8-15 feet | Varies |
| Colors: | Multiple | Multiple | Multiple |
| Trolling: | Yes | Yes | No |
| Casting: | Yes | Yes | No |
| | | | |
Best Walleye Lures at a Glance
Salmo Freediver SD – Editor's Pick Stickbait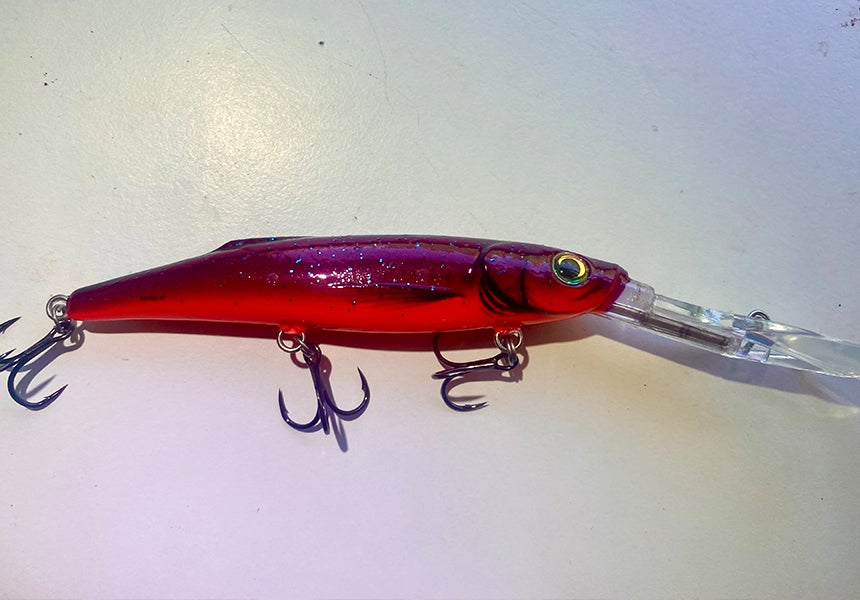 Style: Stickbait
Depth: 9-40 feet
Colors: Multiple
Trolling: Yes
Casting: Yes
Jigging: No
Salmo makes some of the best walleye baits you will find, and the Freediver SD is the best of the best when it comes to super deep-diving baits. You can troll these babies down to 40 feet! Then you add in the amazing action and the perfect amounts of flash and rattle, and you have an amazing walleye lure.
Pro Tip: For walleyes holding in deep water, like during really hot weather, or during the day, these are hard to beat. I troll these lures on big water and like the brighter colors with metallic flecks for some added flash. As a side note, they work great for salmon and trout, too.
Rapala Shad Rap – Best Crankbait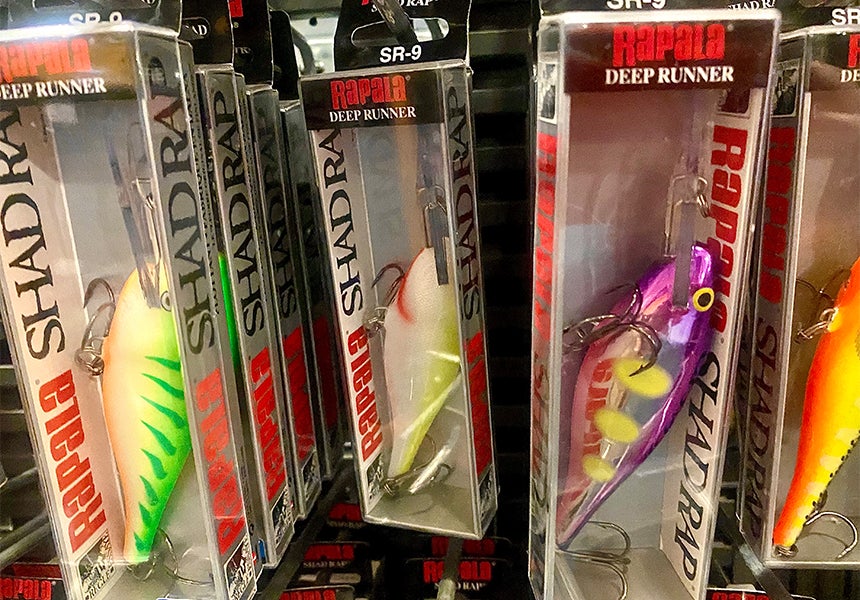 Style: Crankbait
Depth: 8-15 feet
Colors: Multiple
Trolling: Yes
Casting: Yes
Jigging: No
The Shad Rap from Rapala is widely considered one of the best walleye baits going thanks to the shape and action of the lure that does a really great job of imitating a baitfish. These are balsa-wood baits that float, and come in several diving depth configurations to cover just about every walleye fishing situation. The shape of the bait gives the Shad Rap a distinct wobble that is hard to beat. It can be cast or trolled, and the wide, and I do mean WIDE, range of colors and patterns available makes this a lure that every walleye angler should have at least a few of.
Pro Tip: My favorite for 'eyes is the Shad Rap SR-9, a 3-½ inch bait that runs 8-15 feet deep. I like the brightest neon colors for dark, overcast days and nights on turbid water, and natural patterns for overcast days on clear water. I troll these baits more than cast them, and on big water, like Michigan's Saginaw Bay, I have run them on leadcore to get a little more depth when the fish are holding tight.
Clam Tikka – Best Active Jig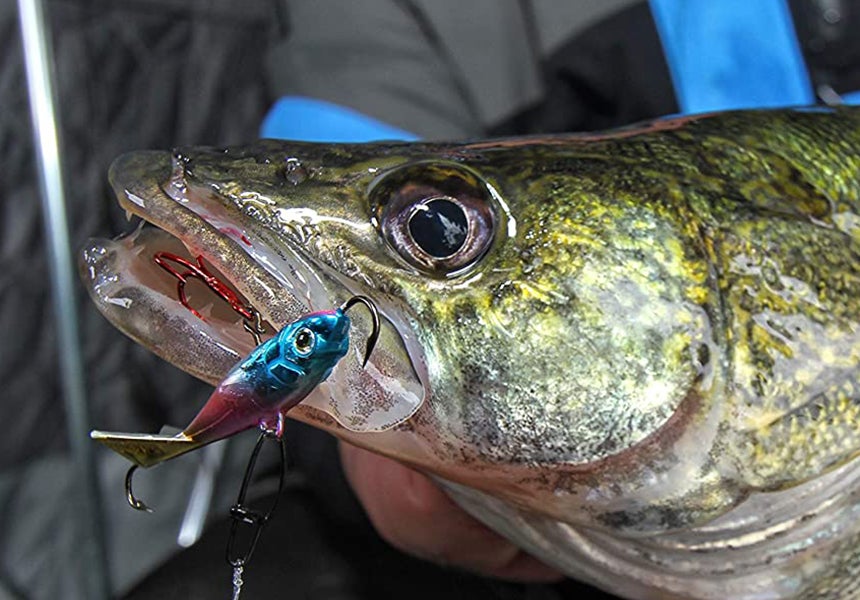 Style: Jig
Depth: Varies
Colors: Multiple
Trolling: No
Casting: No
Jigging: Yes
Jigging live bait or artificial soft plastics over suspending fish is a classic way to catch walleyes and the Clam Tikka is a cool and productive lure to get it done. It is a vertical jig with a treble hook on the belly and a single hook on the tail. The tail has a v-notch fin that has the jig glide to the side on the descent.
Pro Tip: Find a school of walleye and tip this jig with a minnow or leach. Drop it down and give it a couple of 6-inch flicks, letting the jig dance around. The hits will be soft, but let the fish run with the jig a little before setting the hook. I would use a 7-½ foot medium-light spinning rod and keep the bail of the reel open to let the fish run some.
Yo Zuri Crystal Minnow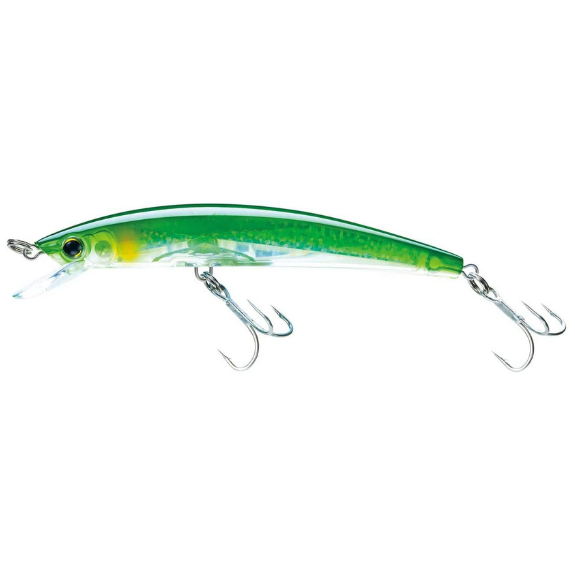 Style: Stickbait
Depth: 3-5 feet
Colors: Multiple
Trolling: Yes
Casting: Yes
Jigging: No
The Yo Zuri Crystal Minnow is one of the better all-purpose stickbaits on the market. You can buy these in a deep-diver version, but I am really fond of the regular shallower running model that averages 3-5 feet. These baits have a rattle and a super distinct wobble, mixed with some truly flashy color options that make them really attract fish like crazy.
Pro Tip: While these can be trolled, and I've had luck doing so, I really like casting these baits so I can jerk and rip them to give some added wounded-baitfish action. I like the 3-½ inch floater that I can work and then let rise some, just like a dying fish. I have had some great luck twitching it, letting it rise a little and then reeling in a little. I get hits as I reel, as the walleye thinks it is getting away.
Northland Pro Walleye Crawler Harness – Best Live Bait Troller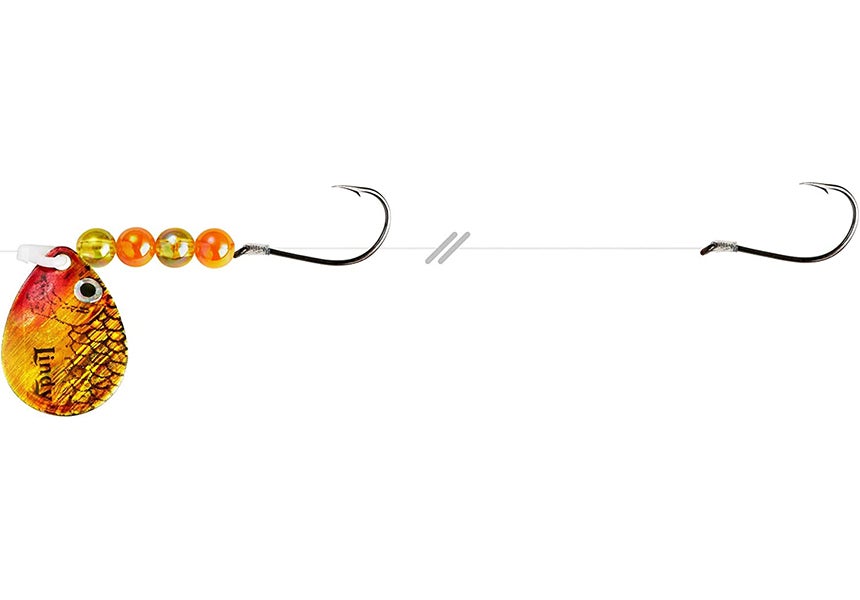 Style: Crawler Harness/Live Bait
Depth: Varies
Colors: Multiple
Trolling: Yes
Casting: No
Jigging: Possible
Live bait is hard to beat sometimes and a crawler harness trolled behind a boat is one of the most effective ways to catch walleyes some days. The Northland Pro is a personal favorite just because it uses great components. It comes with a #3 Colorado blade for added thump and a speed clevis so I can swap out the blade if need be.
Pro Tip: I like slow trolling a live crawler using these rigs, and I started using washed crawlers after seeing a buddy try it. You basically wash the crawlers in cool clean water and then store them in damp newspaper. It gets the dirt out a little more and increases the scent trail.
Rapala Husky Jerk – Best Suspending Bait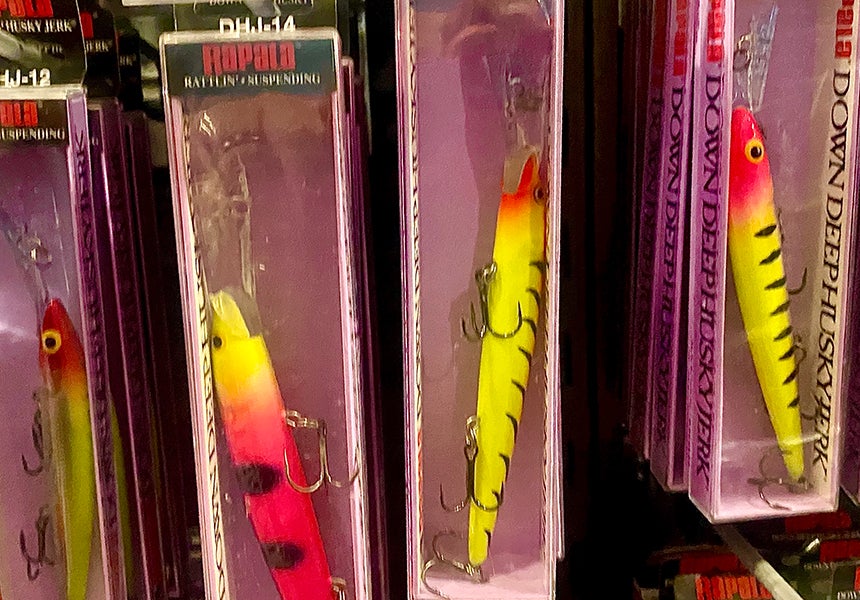 Style: Stickbait
Depth: Varies, Suspending
Colors: Multiple
Trolling: Yes
Casting: Yes
Jigging: No
The Husky Jerk from Rapala is very similar to Rapala's original balsa wood stickbaits, except that it is made from plastic and suspends rather than float or sink. It also has rattles in it that add a layer of vibration and noise to the allure of the lure. The suspending part of the action is what makes it a great addition to this list. These baits are available in a wide range of colors and in different models that dive to different depths.
Pro Tip: Being a suspending bait, I like to run these and then stop them, letting them sit for a moment or two before restarting the presentation. This can mean I either stop the reel or the boat. This is a trigger for a strike by walleyes and is very effective.
Berkley Fusion 19 Tungsten Fishing Jigs – Best Vertical Jig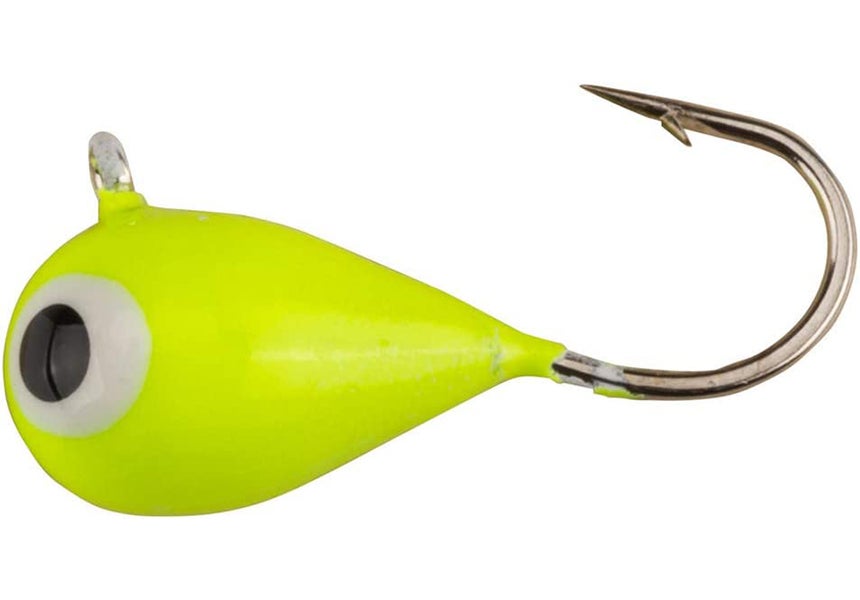 Style: Jig
Depth: Varies
Colors: Multiple
Trolling: No
Casting: No
Jigging: Yes
When it comes to a "standard" vertical jig, you may think that one is as good as another, but there is a secret you need to know. Most pro walleye anglers will use a tungsten jig over a lead-based jig. Why is that? Tungsten is denser than lead, and is non-toxic. Being denser, the jig can weigh the same but actually be smaller in diameter, which is better for weary fish. Being non-toxic means you'll never have to worry about any issues with local regulations on some waterways.
Pro Tip: Use a bigger minnow than you may think you need and slow work your way toward where fish are schooled. Bigger, more aggressive fish will come to your bait in an effort to keep it away from the competition.
Best Walleye Lures Comparison Table
How to catch walleyes
I have been fishing for walleye for decades and have had the pleasure of fishing with many seasoned professionals, too. The best way to catch a walleye is to go fishing and try different things. The first walleye I ever caught was by accident. I was fishing for bluegills and something kept stealing the leach I was using for bait. So I rigged it up a little differently and when I felt the soft hit the walleye is known for, I set the hook and reeled in a nice fish.
Walleye tend to be most active in the early morning and right at dusk, as well as at night. When the sun is high, they head deep and are less likely to feed. My teenage son caught his first walleye in mid-day while we were pike fishing, but the cloud cover was so dense that the 'eyes were still active.
Prepping live bait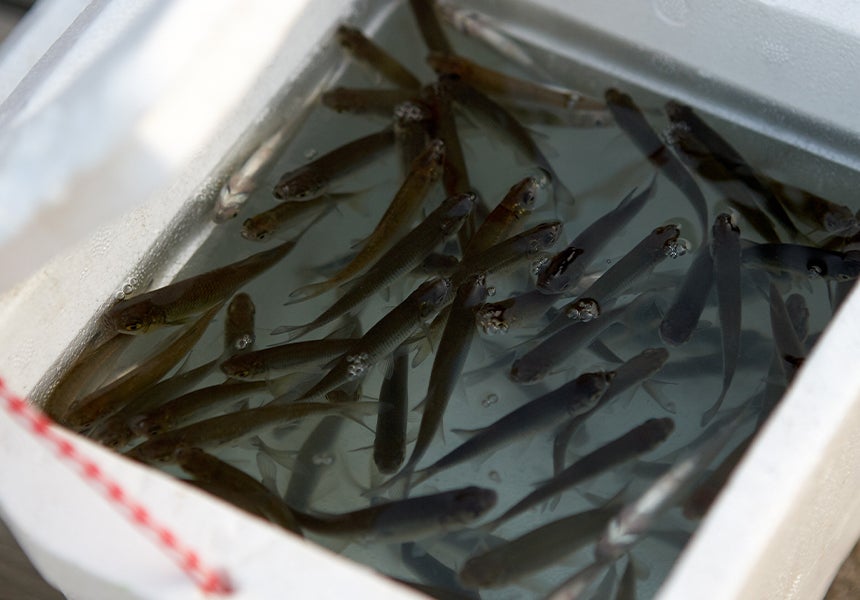 I first learned to use big minnows for walleye when fishing with Dennis Foster, a walleye tournament pro based out of South Dakota. He used minnows I would normally use for pike and showed me that walleyes are not afraid to go for bigger bait. He said that the bigger, more aggressive fish in the schools got that way because they sought out the larger food sources. It made sense, especially when we started catching big fish and lots of them.
Another pro, Jay Frolenko from Michigan, showed me how he preps nightcrawlers. "Most nightcrawlers are sold in a container of dirt," Frolenko said. "You wind up getting it all over your hands when the crawler excretes it as you're rigging them. If you rinse the nightcrawlers fully in cool, clean water, to the point they dump out the dirt, then you can store them in damp newspaper before you fish with them. This helps leave a better scent trail in the water and from my experience, the fish grab them and are less likely to let go."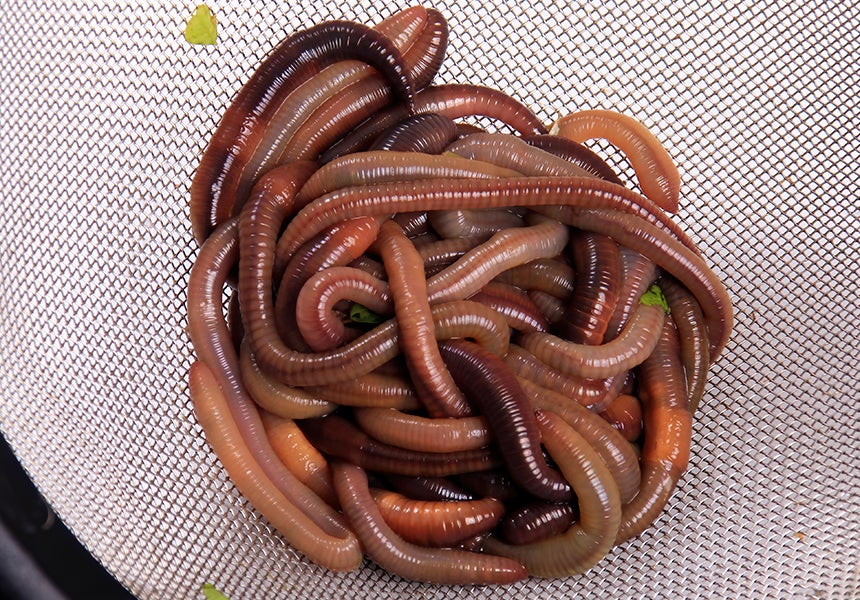 Walleye Lure FAQs
Where do I find walleyes?
Walleyes tend to school over rocks and other cover and near deeper water drop offs. The fish will move to that deeper water during the height of the day. Look for points and other outcroppings, too. Good marine electronics and/or a lake chart will help.
How deep do you fish for walleyes?
It depends upon where the fish are, the time of day and the lake itself. Just keep in mind that deep fish will need to be brought up slowly, so as to avoid the fish getting the bends, or the loss of their eyes.
What colors do walleye see best?
A walleye's vision peaks in the orange-red-green parts of the spectrum. Biologists believe they see wavelengths shorter than green and longer than orange-red, but not well. The fish also have better eyesight in low-light conditions, so keep that in mind, along with water color, when picking lures.
How I researched
How I researched this article is – I went fishing. I know, it's a tough job and someone has to do it, right? It's the sacrifices I'm willing to make for you, my readers. In all seriousness though, it's actually correct. I went fishing a lot over the course of my life, and I've caught a lot of walleye. I also know a lot of guys who spend even more time fishing for walleyes and some even do so for money. I asked them what works. I asked local bait shop owners what works. A lot of it is trial and error, and believe me, there have been some errors. I have fished for walleyes just about everywhere they exist, too, which was hard, but a lot of fun. I suggest you do the same. It's worth it.
Notice:
OutsidePursuits.com is a participant in the Amazon Services LLC Associates Program, an affiliate advertising program. OutsidePursuits.com earns fees from products sold through qualifying purchases by linking to Amazon.com. Amazon offers a commission on products sold through their affiliate links.