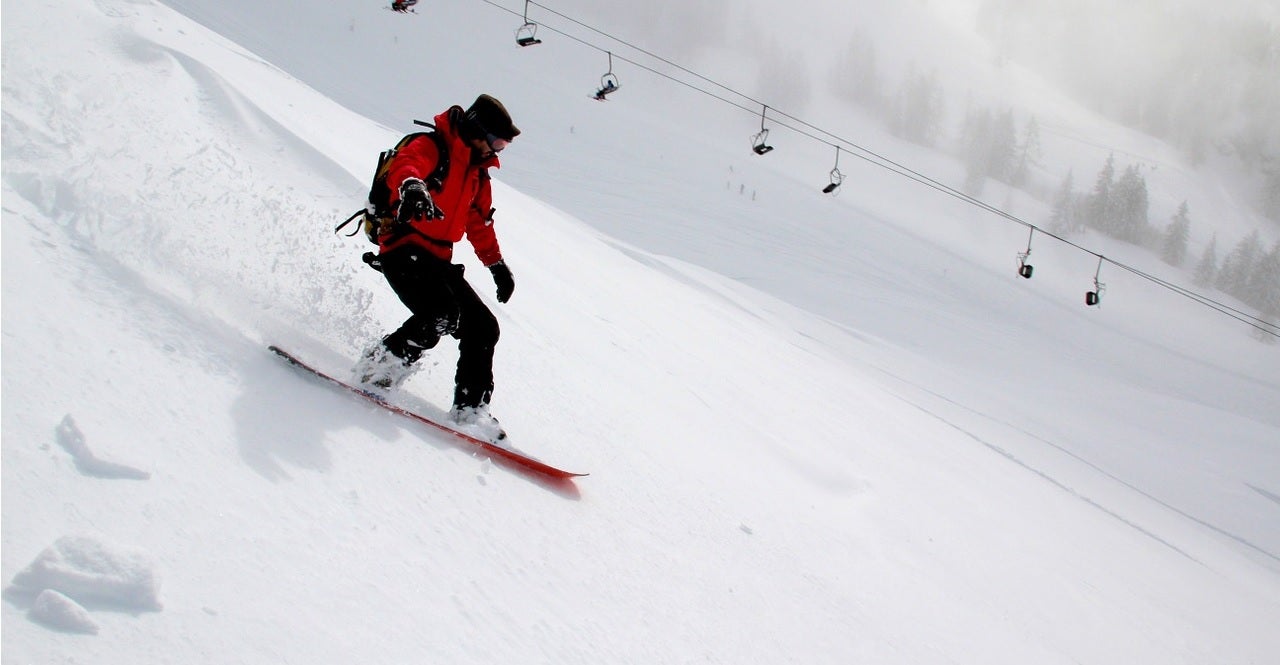 Our Editors independently research, test, and rate what we feel are the best products. We use affiliate links and may receive a small commission on purchases.
So, you've decided you want to take up snowboarding. Congratulations! It's one of the most exhilarating, fun, and satisfying winter sports out there. Not to mention, it's an excellent form of exercise while getting in some fresh air.
However, it's not the easiest to learn, so you should try to make it as easy on yourself as possible. Finding the right resort for your beginning snowboarding days is crucial, as not every resort is designed to help newbies hone their skills.
We have the best 5 beginner resorts for snowboarding right here, so you just have to decide which one you want to check out first!
1. Whistler-Blackcomb, Canada
Whistler is often touted as being the best ski resort in the world, and for good reason! Not only do they have an incredible atmosphere, but they offer a large variety of terrain, including perfect runs and areas for beginners.
Gentle slopes, along with generous discounts on their Learn to Board lessons make it incredibly appealing to newbies. In fact, they even have designated beginner areas where you can go to feel confident while you're still getting your footing. You don't have to worry about obnoxious skiers or more experienced boarders zooming down the runs.
If that weren't appealing enough for you, the resort also boasts a great nightlife and just about every amenity you could ever want while snowboarding.
2. Alpe d'Huez, France
Alpe d'Huez is one of the most beautiful ski resorts in the world, but also features a humongous beginner learning area utilized be the biggest snow sport school located in the Alps: ESF. From someone who's literally never strapped boots onto their feet before to absolute beginners, they have the widest range of both private and group lessons, too.
Everyone seems to love their blue and red system to help new riders build confidence and security. Having updated various lifts over this area into Telemix lifts (both gondolas and chairs on the same lift), it's ideal if you don't feel safe getting off the chairlift but still want or need a ride up the mountain.
3. Söll, Austria
Noobs have been traveling to the resort for decades – so many that they decided to incorporate board schools that are aware of the best methods to get you on your feet and learning as efficiently as possible. They even offer one-hour private lessons so you can get the most attention and don't have to feel insecure learning around other students.
On top of that, the resort boasts a whopping 40% of the SkiWelt Ski zone as blue runs. You'll find each one of them is meticulously maintained and nice and wide for added confidence and room to make mistakes. You'll find many blue runs around Scheffau, too. On these runs, it's very uncommon to see skiers and boarders who aren't newcomers, as well, so you're unlikely to feel intimidated or nervous.
Only adding to the convenience, we found the resort one of the most convenient to get to. Sure, you can get there by plane which is simply a few minutes long that route. However, many people feel uncomfortable with the idea of flying in little planes in cold weather. Not to worry, though, as it's just a 15-minute car ride!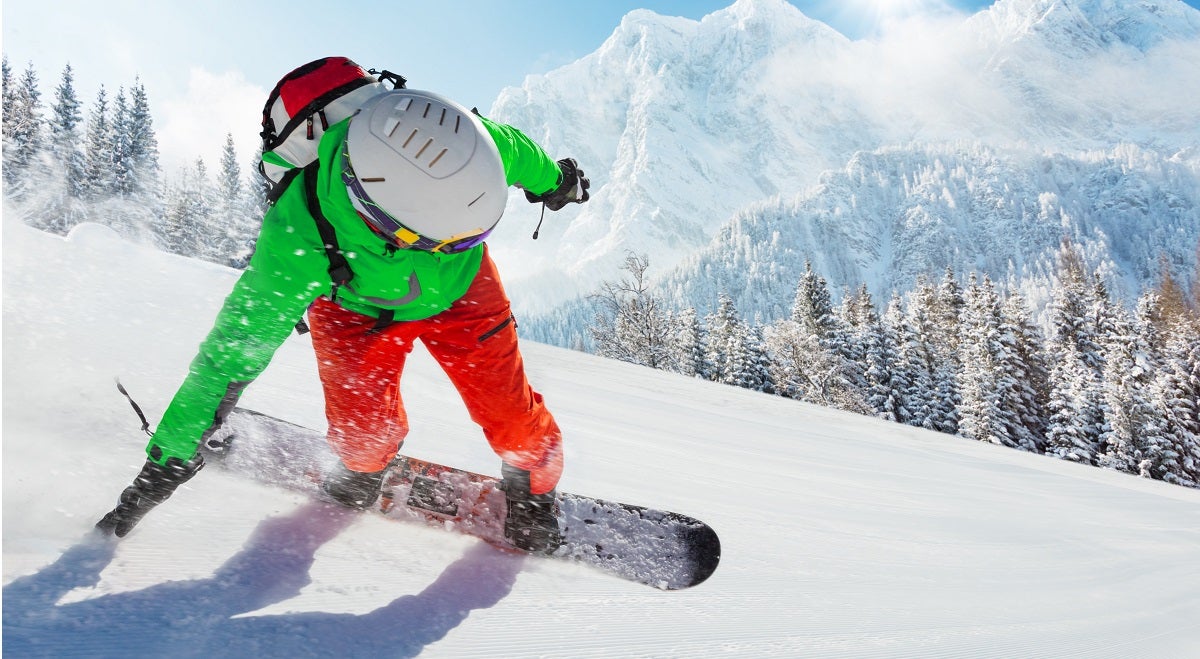 4. Trysil, Norway
As many of us already know, Norway boasts some of the best resorts and snowfall in the world. In fact, many types of legendary skiing were born here. We're not talking about skiing today, but that definitely attests to the kind of quality you can expect at Trysil.
The country's largest resort is going to be your best bet for learning how to snowboard. The great news is that their season lasts between November and May so you get half the year to check it out. To get there is very simple, with the trip from the airport with the transfer bus to Trysil taking a mere 40 minutes.
The easy and wide slope offerings here will ensure you don't feel limited in your movements but will also provide you with enough space to crash and have others crash on the slopes without getting in your way. Usually, the higher you go up the mountain, the harder the runs get. That's not the case on Trysil, where the higher you go, the easier they get! In fact, there are some incredible views at the very top with wide and gently sloped sections.
If you're looking to get into park riding, there's no need to feel intimidated by others flying through the air. Their Fun Park has a completely special area for newbies, including a small pipe and jumps that you can learn on at your own pace without feeling pressured!
Moreover, easy slopes are well-linked together and serviced conveniently by the lift systems right near the base. The practice lifts are directly at the feeder lift at the resort, as well. Should you like to take a lesson, English speaking instructors are available at an affordable price.
5. Sun Valley, Idaho, US
While there are tons of excellent ski resorts in the US, none can hold a flame to Sun Valley's impressive winter sports history. After all, it was literally the country's first destination ski resort, complete with the first chairlifts in the world! It quickly became the go-to spot for celebrities and other "elite" members of society.
While the resort has an array of different mountains to choose from, Dollar Mountain is where you'll be headed when first learning the ropes. With significantly smaller slopes and 3 lifts to help take you anywhere you need to go, you'll easily be able to spend all day up there, soaking in the experience.
We particularly love Sun Valley also, for the charming town of Ketchum it's set in, with incredible dining and luxurious lodging just steps away.
Summary
Now that you're tuned in to the top 5 beginner resorts for snowboarding in the world, which one do you have at the top of your list? No matter which one you choose, know that you'll be able to feel fully comfortable as a beginner and that there's no need to be afraid of falling or messing up! Now all you need is a snowboard package and you will be ready to hit the slopes! We hope you enjoyed our guide. Thanks for tuning in and we'll see you again shortly. Have fun!
Notice:
OutsidePursuits.com is a participant in the Amazon Services LLC Associates Program, an affiliate advertising program. OutsidePursuits.com earns fees from products sold through qualifying purchases by linking to Amazon.com. Amazon offers a commission on products sold through their affiliate links.