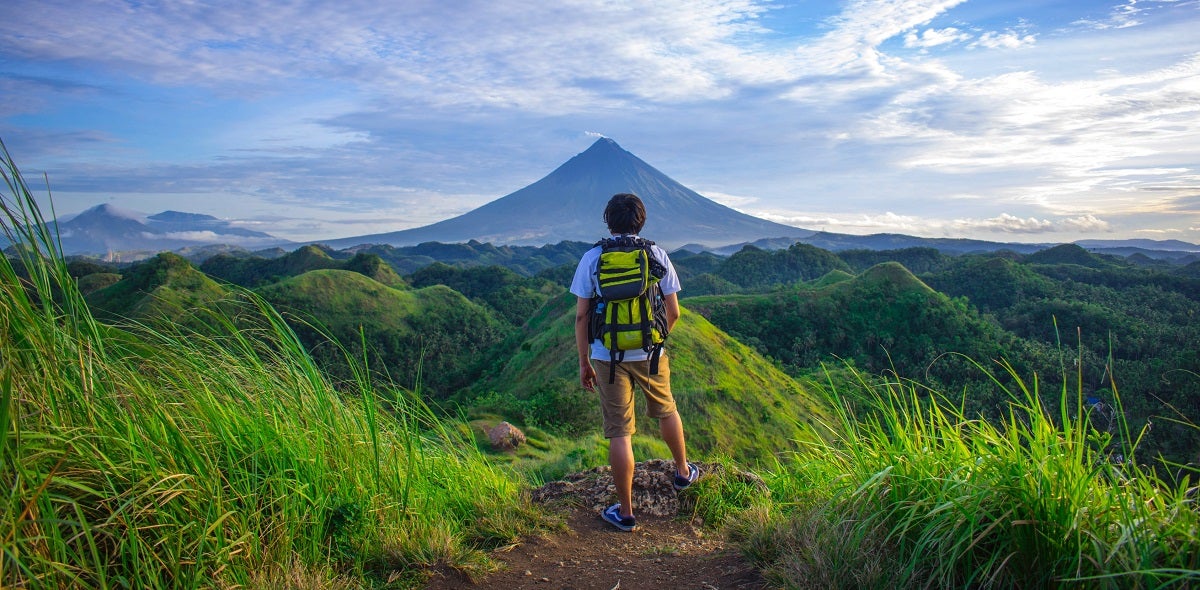 Our Editors independently research, test, and rate what we feel are the best products. We use affiliate links and may receive a small commission on purchases.
Summer is here, and it seems like all our friends are off lounging on beaches or snoozing on deckchairs at all-inclusive resorts. You want some excitement, some thrills, something beyond the usual tried-and-tested destinations.
Search no longer — read on for five unexpected destinations that active adventure seekers will love.
Patagonia, Argentina
Hiking is the ultimate endurance challenge and requires no small amount of preparation. Hauling yourself over towering mountains, through dense forests, and across surging rivers is no small feat. But for the best and most challenging hikes, it has to be Patagonia.
Patagonia is one of the most beautiful and diverse regions around. Between vast lakes and spiky peaks to thick woodland and awesome glaciers, Patagonia has plenty to offer the intrepid hiker.
Want to take your hiking game up a notch? Grab your ice hacks, wrap up warm, and head to the Gray Glacier for some ice-hiking.
Bled, Slovenia
Slovenia has seen many incarnations in the past few decades. Once part of the former Yugoslavia, the country suffered heavily post-World War II and after the breakup of Yugoslavia.
But today, Slovenia is a tiny country with bottomless potential. Despite its relatively small size, its countryside offers a variety of mountain cycle trails and hikes, plus some white-knuckle watersports that aren't for the faint-hearted.
Bled is something of a secret amongst adventurers, offering caving, canyoning, ice climbing, and even underground kayaking. This is adventure travel at its peak — not for the timid.
Playa Naranjo, Costa Rica
Playa Naranjo, otherwise known rather dauntingly as Witch's Rock, is a tiny city on the northwestern coast of Costa Rica. But don't let its size fool you — this little city offers the best surfing you'll find anywhere else.
There are plenty of surf camps available for surfers of any skill level, so you'll surely find the one to suit you. Fun fact for film buffs: Witch's Rock appeared in the Endless Summer II film!
But what really sets Costa Rica apart as an adventure destination is its unrivaled commitment to the planet. As reported by Anywhere, Costa Rica is due to become the world's first-ever carbon-neutral country, with a staggering 99% of its energy produced through renewable means.
An adventure travel experience that's active and eco-friendly? That's alright in my book.
Cape Town, South Africa
Think of Cape Town, and you might think of wine-tasting, sampling biltong, and seeing the views from the top of Table Mountain. You might not think of coming face-to-face with a great white shark.
But nestling on the southwest coast of South Africa, the port city of Cape Town is the perfect place to go cage-diving into the depths. Come within kissing distance of some of the sea's most fearsome creatures (although I wouldn't recommend going in for smooch).
If kissing a shark doesn't appeal to you, you can always head to the other end of the scale and head to the skies for a tandem paragliding experience like no other. Scared of heights? No problem! The fantastic views should distract you from the ground racing ever closer towards you…
Queenstown, New Zealand
New Zealand has seen a massive influx of tourists in the past few years. Since the release of The Lord Of The Rings series, visitors from around the world have flocked to the green vistas of New Zealand, hoping for a glimpse of Rivendell, the Shire, and other locations from J.R.R. Tolkien's novels.
And while I can't promise you'll get a chance to hike to Mordor (one does not simply walk there), there are plenty of other activities for adventurers to enjoy.
Queenstown, in particular, is renowned for its extreme watersports, with adventure activities including heli-rafting to whitewater rafting. And that's not even mentioning the skydiving and luge racing on offer.
New Zealand is so much more than just a haven for LOTR fans. Experience the wilder side of Hobbiton this summer — it's an experience you won't forget.
Feeling the adrenaline already? The destinations above have everything the intrepid adventure traveler needs for an active vacation they'll never forget. Pack your bags and buy your tickets — you're going on an adventure of a lifetime.
Notice:
OutsidePursuits.com is a participant in the Amazon Services LLC Associates Program, an affiliate advertising program. OutsidePursuits.com earns fees from products sold through qualifying purchases by linking to Amazon.com. Amazon offers a commission on products sold through their affiliate links.