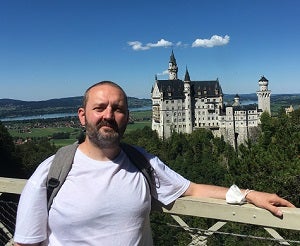 Robert is a content writer and editor at Outside Pursuits where he shares his love for and experience of the great outdoors. He has extensive experience in travel writing, creating "how-to" guides for outdoor activities, and reviewing products relevant to outside adventures.
In the 1980s, he studied Archaeology & Anthropology at the University of Cambridge and after graduation taught English at Guizhou University in China. In the '90s, he first trained and then worked as an accountant with Ernst & Young in England.
Robert moved into retail management and worked for Shell (UK) in the late '90s before becoming self-employed and transitioning into the hospitality industry at the turn of the century. Finally, he decided to transition into SEO content writing.
He has traveled extensively around Asia, North America, and Europe. Born on a sheep farm in northern England, he has been involved with outdoor activities since infancy and is as familiar with the interior of a tent as the inside of his bedroom at home.
Over the years, Robert has survived a typhoon in the South China Sea, a hurricane in the Atlantic Ocean, and a road trip across the US. At home in England, he enjoys camping, hiking, and horseback riding. He hopes his adventures will continue for many more years to come.
Robert is passionate about the environment and aims to educate as many people as possible about the advantages and importance of sustainable living. He believes that unless we live well today, we will not live for long tomorrow.
He loves creative writing and has published poetry and fiction. You can sample his poetry and short stories at Writing.Com. His children's book Sally Hemings & the Good Associates won the Children's Fiction section of the You Write On Book of the Year Award in 2009. Robert also founded a website about romance fiction that provides information for aspiring romance writers alongside romance novel reviews.
When Robert is not writing or exploring the wilderness, he enjoys traveling with his family to famous cities around the world where he loves to visit historic buildings, museums, and art galleries.