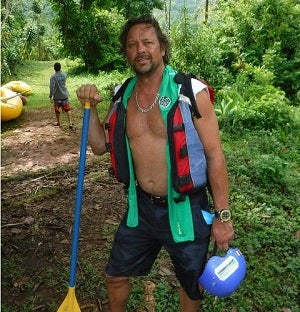 Richard is a co-founder and co-owner of Outside Pursuits. He is an intrepid adventurer based in San Jose, Costa Rica. Richard has trekking and survival experience throughout Mexico, Central America, and the Caribbean.
In 1998, he survived in the wilderness for over a week without food or specialist equipment. He was stranded on the northern coast of Honduras following Category 5 Hurricane Mitch. In the summer of 2004, he lived among the Kuna Indians on the San Blas Islands of Panama.
Richard is also an experienced writer and researcher having created several web publications and web sites during his career. He attended the University of South Florida to earn his Master of Business Administration degree. Today, Richard organizes adventure travel excursions in Costa Rica.
As an avid outdoorsman and automotive enthusiast his interests are far-reaching, and he possesses hands-on knowledge in his topics of expertise. He contributes his extensive travel and outdoor experience to much of the editorial topics and content on Outside Pursuits including outdoor gear, motorcycle accessories, auto/4×4 accessories, and tools.
Richard's personal interests are 4×4 off-roading, dual-sport motorcycle riding, and touring Central America on his beloved Harley.