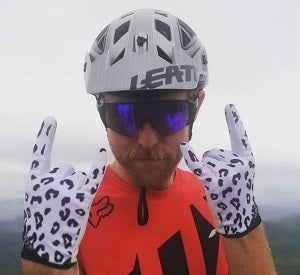 Richard is a freelance content writer specializing in cycling and mountain biking who originates from the UK. He works as a professional mountain bike guide and writes for outside adventure and cycling-focused websites such as The Adventure Junkies, RAD Season, Bike Exchange, and Outside Pursuits.
Over the years, his beard has become his trademark. You'll see Richard's hairy chin featured in cycling industry websites and magazines around the world.
He always seeks out the latest cycling experience, from helibiking in Nelson, New Zealand to navigating the adrenaline-pumping volcanic trails of La Palma in the Canary Islands. A keen amateur photographer, Richard records his biking adventures on Instagram.
When Richard is not guiding adventurers around mountains, he is traveling the world with his bike. It is his mission to ride in as many places and in as many ways as possible. Richard is happiest when he is on a mountain bike and loves to share his experiences with others. You can read Richard's MTB reviews here.