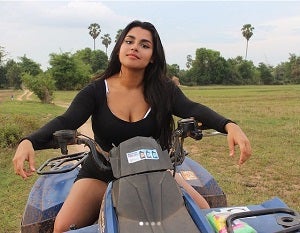 Monisha is a freelance writer based in New York. As a nature lover, she loves to explore the great outdoors, especially around Asia.
She has spent a large amount of time in China, hiking to the top of famous accessible mountains like Huashan and admiring the stunning scenery of Shaanxi Province. She participated in the prestigious Fulbright-Hays Advanced Mandarin Immersion Program in Xi'an, China, and completed an internship at the Silk Road International Chamber of Commerce in Hong Kong.
After studying Media Theory and Mandarin at New York University, Monisha became a public relations executive for a cutting-edge NY PR firm. There she is responsible for guiding her clients through press briefings, exploiting media opportunities, and writing press releases.
Other than exploring national parks around China, Monisha loves blogging about Chinese and Korean celebrities and watching Mandarin-language films.