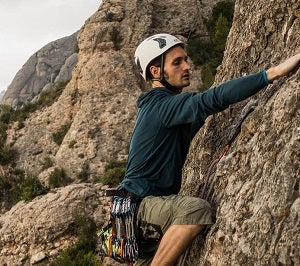 Jakob is a freelance writer and author. He has extensive experience in digital print, including design, publishing, and document processing. He now produces engaging web content covering a wide range of topics.
Jakob studied Publishing at the Free University Berlin and British-American Studies at the University of Konstanz. He began his career in publishing before moving on to copy-editing, ghost writing, content writing, travel writing, and online marketing.
He enjoys creative writing and is the author of Booktrip Travel Guide Barcelona, an insider's guide to Catalonia's capital city, and the children's book Where the Butterflies Go, introducing the beauty of nature to a younger generation.
Jakob grew up around Lake Constance in Germany and lived for many years in Berlin. However, he has recently relocated to Barcelona, Spain.
His true passion is rock climbing. When he is not clinging to Catalonia's cliffs, you will find Jakob bouldering at the gym. He also enjoys invigorating mountain hikes and surfing on the Mediterranean shoreline.