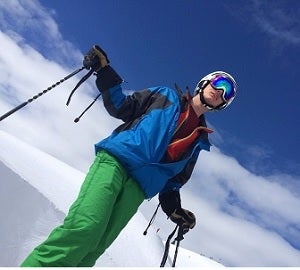 Casey is a qualified ski instructor, naturalist educator, hunter, and avid outdoorsman based in Mason, Michigan. He spends much of his time in the wilderness where he tests outdoor gear supplied to him by companies such as Road ID, Hydrapak, Patagonia, Smith Optics, and Wolverine.
In 2012, he earned a degree in Outdoor Education and Leadership from Central Wyoming College. Following that, he participated in a month-long expedition with the National Outdoor Leadership School's Outdoor Educator Course.
In May 2014, Casey attempted to complete the Appalachian Trail. Sadly, a knee injury prevented him from fulfilling his dream. This experience inspires his writing and helps him advise others how to avoid coming to the same fate.
Casey has guided backpackers, kayakers, and skiers on backcountry trips all around the US. He taught Alpine skiing at Deer Valley Resort in Park City, Utah for several seasons before transitioning into freelance writing. As well as writing and field-testing outdoor gear, Casey teaches hiking skills online for the Hike With Less website.
When he's not working, Casey enjoys fishing for bass and participating in adventure and orienteering races. Check out Casey's Skiing, Snowboarding, Snowmobiling, Hiking, Fishing and Hunting review articles.