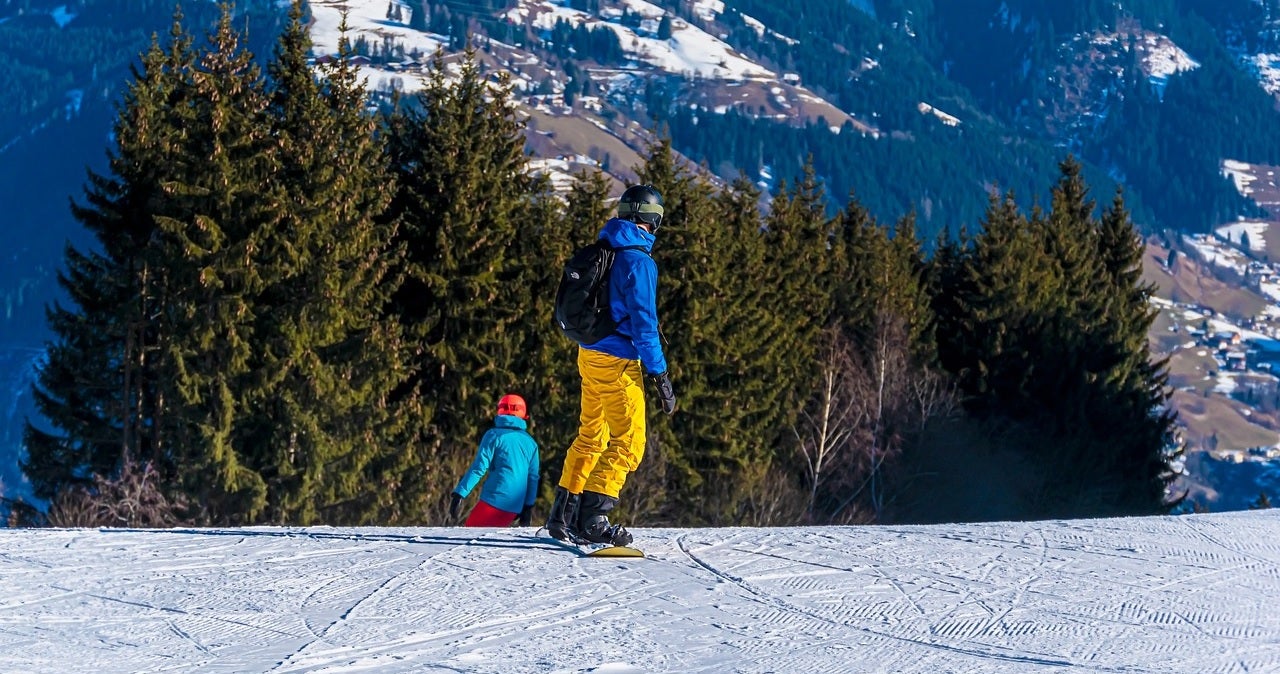 Our Editors independently research, test, and rate what we feel are the best products. We use affiliate links and may receive a small commission on purchases.
When temperatures begin to drop and snow begins to fall, a kind of excitement begins to bubble inside of us, almost like we were kids again. Sure, there are things like shoveling the sidewalk that no one really enjoys doing, but overall, winter is the perfect time to partake in fun activities!
If you're out of ideas or aren't sure what would be feasible for you, your friends, or family, then you're in the right place. Our winter activity guide will make sure you make the most of the season!
1. Skiing
While there's the common misconception that the vast majority of skiers learn when they're children, over 30% of new skiers are actually over the age of 40! While the level of difficulty will vary from person to person, skiing overall has a pretty low bar of entry.
While mastering it is a different story, you can realistically start skiing along with your more experienced friends or family members after just a couple of trips up to the resort.
If you have the ability to take even a 30-minute or 1-hour lesson from a ski instructor, do it! This will really help speed up your process.
Skiing is a great workout yet offers a wide array of different types to suit your physical fitness level and preferences. Alpine or downhill skiing is the most popular and is more fast-paced and exhilarating while cross-country skiing is meant to be taken at a slower pace and can be enjoyed by all age levels. There are even more types, though – just take a look! Want to try? Have a look at our beginner's guide to skiing.
2. Cross-Country Skiing
Because this is such a popular type of skiing, we figured we'd go ahead an split it up into its own separate section. It's an excellent way to get or stay in shape and will really burn your thighs after just a few minutes into it! Not only that, but it's one of the best winter sports for exploring beautiful landscapes that you may not otherwise get to experience. If you love cardio workouts then this is a great alternative to jogging or hiking. See our beginner's guide to cross country skiing.
3. Snowboarding
If you're not into skiing, there's a large chance you'll be into snowboarding! It's a significantly "younger" sport but is done by boarders of all ages. When we compare it to skiing, however, it's different in many ways. Most notably, it's more challenging to actually learn the basics, but easier to master. If you already partake in a board sport, you may find snowboarding more "natural-feeling" anyway, and take to it quickly.
Snowboarding is more convenient than skiing in that you don't have to worry about carrying around 2 skis and a pair of poles. Instead, you simply have to worry about carrying a single board! It's also known to be a bit more budget-friendly but that will depend on the type of board you get.
Snowboarding is generally going to be intense all the way through. Whereas skiing gives you the option of taking things slow if you get overwhelmed, boarding can really only be done downhill. However, with practice, you'll learn how to slow down your speed at will. See our beginner's guide to snowboarding.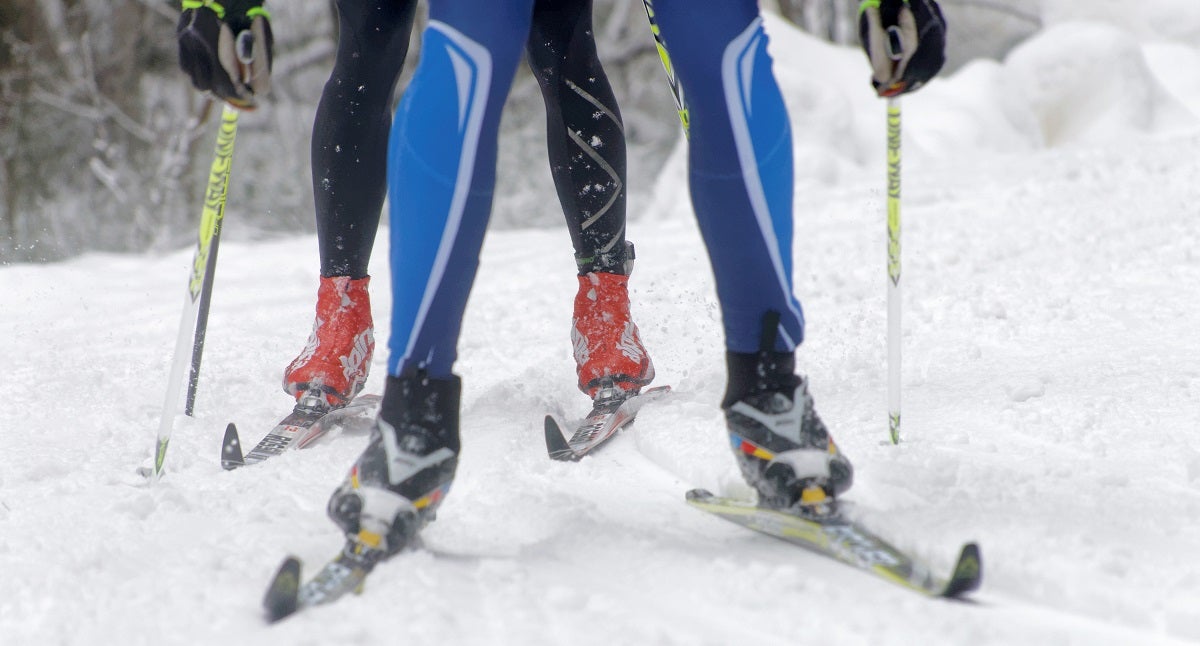 4. Snowshoeing
If cross-country skiing caught your eye but you either don't want to spend money on all new gear necessary or you don't find carrying skis around convenient, there is always snowshoeing. Snowshoeing is similar in many ways to cross-country skiing, with the biggest commonality being how great they are as modes of transportation.
Moreover, it's a fabulous form of winter aerobic exercise. Once again, if you're typically a runner or hiker in the warmer seasons, snowshoeing is a great alternative while letting you enjoy solitude and environments that may be packed with people in the summertime.
Snowshoeing takes very little time to become confident while using them. Simply put, if you can walk you can use snowshoes. Of course, if you plan on going off the beginner trails, you will need to learn how to travel up and down slopes, use poles, etc. A quick and thorough way of learning these skills is by taking even just one lesson.
Finally, if you don't want to spend a lot of cash on your winter activity, you're in luck. As you don't have to purchase a lift ticket or season ticket, all you'll need to spend on is your snowshoes and the right outerwear, if you don't already have some. You'll eventually want to get some poles, but they're not really necessary. See our beginner's guide to snowshoeing.
5. Snowmobiling
This isn't exactly an inexpensive activity if you're planning on purchasing a new snowmobile. However, there are plenty of places which allow you to rent them for a certain amount of time. Snowmobiles are motorized vehicles made specifically for having fun and traveling in the snow. They're not recommended to be used if you're under 16 years of age, but aside from that, they're a blast!
If you're not on a trail, snowmobiling is quite possibly the most practical form of transportation on the snow and ice! The exciting experience allows you to view scenery, ride casually, or even race if you have more than one!
As there is no enclosure around you, you will be exposed to the elements so it's important to dress appropriately and definitely wear goggles to keep your vision clear. While it may seem like the vehicle is doing all the work, snowmobiling is still physically demanding and will really strengthen your core and entire body. Before you go, see our beginner's guide to snowmobiling.
Summary
Now that you have a good idea on some of the best winter activities, which one will you be taking up? The great thing is that you're not limited to just one, and there's something for every age and physical fitness level! One thing is for sure: wintertime is not to be wasted! It offers some of the most fun you can have throughout the year, so long as you're wearing the right attire! We hope our guide helped you out! Thanks for tuning in and we'll see you again shortly!
Notice:
OutsidePursuits.com is a participant in the Amazon Services LLC Associates Program, an affiliate advertising program. OutsidePursuits.com earns fees from products sold through qualifying purchases by linking to Amazon.com. Amazon offers a commission on products sold through their affiliate links.