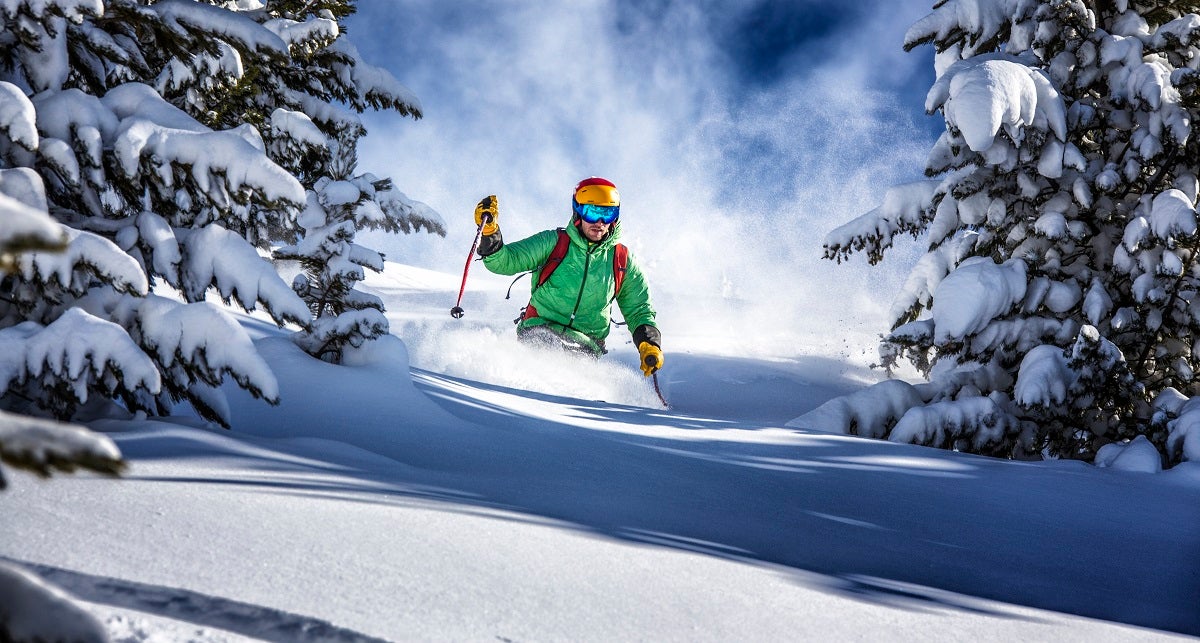 Our Editors independently research, test, and rate what we feel are the best products. We use affiliate links and may receive a small commission on purchases.
If you're interested in skiing or just starting out then you may notice that it does require you to invest a good amount of cash in it to get started. You may be wondering why the sport is so expensive, especially considering it's so popular around the world. Well, we're going to go into why it costs a pretty penny but also why it will be one of the best investments you can make! Let's get started!
1. Equipment
First things first, you're going to need some equipment! This could be that you either rent equipment or purchase it. You're going to need to rent boots and skis (with bindings) or go out and purchase the whole set. Altogether, if you decide to purchase your own kit of skis, boots, and bindings, you can expect to spend up to $800 on the whole getup. If it's a US-made or specialty product, you can expect to come over $1000.
Renting gear can cost about 1/10th of that, coming in at around $50 to $80 a day. If you're planning on skiing two or three times per season, then you'll probably be better off renting. Otherwise, it may be more cost-effective to buy your own. Not only that, but you'll be able to break in your boots and get accustomed to your specific gear.
It's always a good idea to wear a helmet, no matter what experience level you are. However, during your first few trips up to the mountain, I recommend also renting back protection, wrist guards, and even butt protection. Some people really like wearing cycling shorts underneath as they already come with padding!
2. Clothing
You'll absolutely need some new clothing if you don't already have appropriate gear for skiing. A ski jacket, ski pants, and perhaps some layers underneath will be required to stay warm, dry, and comfortable. When it comes to skiing, you usually want more form-fitting clothing as opposed to what you'll often see on snowboarders. This is because skiing is very technical and you don't want baggy clothing to get in the way.
Ski socks should be warm, but not thick. Ski boots are already pretty well-insulated but also don't come with a lot of ample room to fit thick socks in comfortably. Make sure yours come up above the calves, as to avoid the chafing of the top of your boots against your skin.
If you live in a snowy or cold area then you probably already have a pair of gloves or mittens. So long as they're waterproof, windproof, and breathable, you'll be good to go.
Avoid sunglasses and opt for ski goggles as they won't shatter if and when you crash, they are much more durable, and won't fog up. Not to mention they are padded around the edges to create a tight yet comfy seal around your eyes.
3. Lift Tickets and Season Passes
I'm going to hazard a guess and say that you're not just planning on skiing down your driveway or at the local park. You are going to head up to a ski resort, as one should! Ski resorts are groomed to maintain the runs' quality and safety. Not only that, but you have ski patrol to help you out if you have a bad fall and need some assistance.
However, you do have to pay to ski at a resort. Over the last 20 years in the US, that price has risen at a pretty drastic pace. Just the cost of a single-day lift ticket at many resorts is well over 100 bucks, with some doubling that!
However, there are ways to minimize these high costs. Let's talk about them:
Buy in Advance – We really don't recommend buying a lift pass the day of, if you can avoid it. Most times, we know in advance when we're going to go skiing so this shouldn't be an issue. The earlier you purchase it, the better.
Buy Longer Passes – If you are going to be up there the entire week, then some resorts let you purchase passes which offer access to the mountain over various days.
Buy a Season Pass – Season passes are probably the most cost-effective option if you're going to go 10+ times per season. In fact, sometimes you can save around 70% or more by opting for a season pass instead of individual day passes. Of course, this depends on the ski resort and how the season is going, but it's definitely worth looking into.
Summary
Now that you know why skiing is expensive, you'll be able to better determine if it's a sport you want to continue to pursue. However, know that there are also many ways to cut this cost down. There are so many variables with equipment as well as ski resorts.
You don't have to get the most expensive clothing, either. Just because something isn't from one of the top ski brands out there, doesn't mean it's not quality! We hope our guide has been able to help you out, and to see you on the mountain soon!
Notice:
OutsidePursuits.com is a participant in the Amazon Services LLC Associates Program, an affiliate advertising program. OutsidePursuits.com earns fees from products sold through qualifying purchases by linking to Amazon.com. Amazon offers a commission on products sold through their affiliate links.