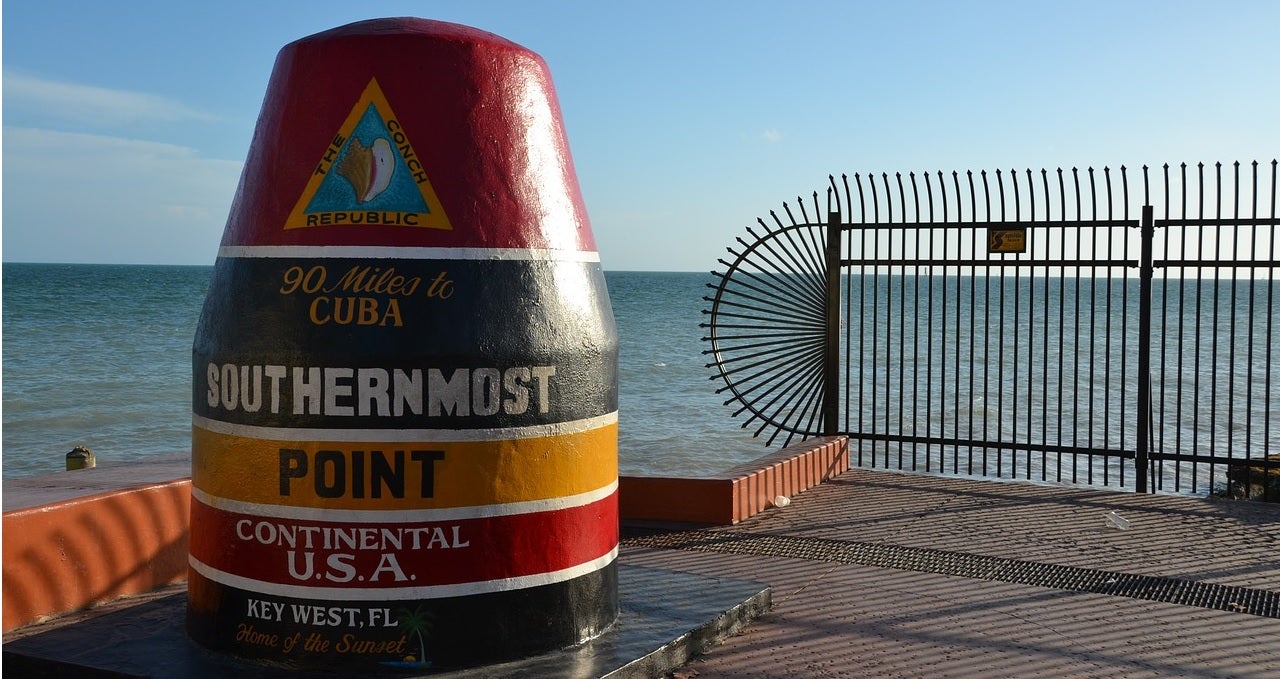 Our Editors independently research, test, and rate what we feel are the best products. We use affiliate links and may receive a small commission on purchases.
Key West, Florida, is located at the very tip of the United States, and visiting the Southernmost Point Buoy marking this location is just the tip of the iceberg when it comes to having fun in the Florida Keys!
While checking out historic landmarks and visiting area monuments and attractions should definitely be on your vacation checklist, a trip to Key West is simply incomplete without diving into one of the area's many fun and fabulous watersports adventures!
From diving deep down below and exploring the only living coral barrier reef in the country, to zipping and zooming across the beautiful blue-green water in search of dolphins and other wonderful wildlife, the amount of fun in the sun to be had in Key West is simply unmatched.
Not only are the amount of watersports options available vast and varietal, but the ecosystems you'll be exploring via watercraft and the area's natural beauty you'll encounter along the way, is truly a magnificent sight to behold.
Keep reading and discover the best watersports adventure in Key West, FL, and experience this island oasis, today!
Table of Contents
Watersports Adventure in Key West, FL
Parasailing
What to Expect
Is Parasailing Kid-Friendly?
How Much Does it Cost?
Snorkeling Adventures in Key West, FL
What to Know Before You Go
Island Hopping
Combination Tours
Sunset Cruises
Best Watersports Adventure in Key West, FL
While making the decision to hit the high seas in the Keys is easy, sometimes choosing how to do so can be difficult. After taking into consideration your schedule and itinerary, the different interests of your group, budget, accessibility, etc., selecting the perfect Key West activity for your party among the hundreds of options out there can sometimes feel overwhelming.
To help reduce the side effects of trip-planning stress, we've created a list of the top watersports adventures in Key West to appease even the pickiest of travelers.
Parasailing
Up, up, and away! You'll feel like Superman himself as you start from a seated position on the back of a parasail boat, and then lift off high into the sky with the wind on your face, the sun on your back, and your very own Superman cape attached in the form of a parasail chute. This high-flying watersports adventure in Key West, FL, boasts some of the best views in the city!
What to Expect
Up to three people can fly at once, so grab your favorite people and prepare for the adventure of a lifetime! A treat for both the cautious and the courageous, parasailing gets your adrenaline pumping as you soar into the sky 300 feet up, then offers tranquility as you float through the clouds above the beautiful ocean blue.
This is one thrilling adventure where you will want to be sure to look down and keep an eye out for the area's incredible wildlife including:
– Dolphins
– Sea Turtles
– Sharks
– Stingrays
– And MORE!
And if that wasn't enough, parasailing also offers a bird's eye view of the area's beautiful tropical birds like pelicans, cormorants, and herons, to name a few. Don't forget to take in the beautiful ocean waters that extend out to the horizon, and the island itself. Be sure to look out for the Historic Harbor and the Southernmost Point!
Is Parasailing Kid-Friendly?
The great thing about parasailing is that it's an activity the whole family can enjoy. Bring the kids and watch the smiles and laughter commence, or invite grandma and grandpa for the experience of a lifetime! Most places will allow children 5 years of age or older to parasail, but it's best to check with your tour company at the time of booking, just to be sure.
Other restrictions to be aware of when parasailing include:
– Service dogs are not allowed
– Minimum of 2 required to fly, maximum of 3
– Children must be accompanied by a parent
– Weight cannot exceed 450 pounds per flight
– Most flights are not handicap accessible
How Much Does it Cost to Parasail in Key West?
Fun and affordable? Sounds too good to be true! Luckily, when booking parasailing in Key West, FL, you can find rates starting around just $45.00 a person. At those prices, soaring through the clouds on a parasailing adventure is sure to keep a smile on your face, and extra spending money in your pocket!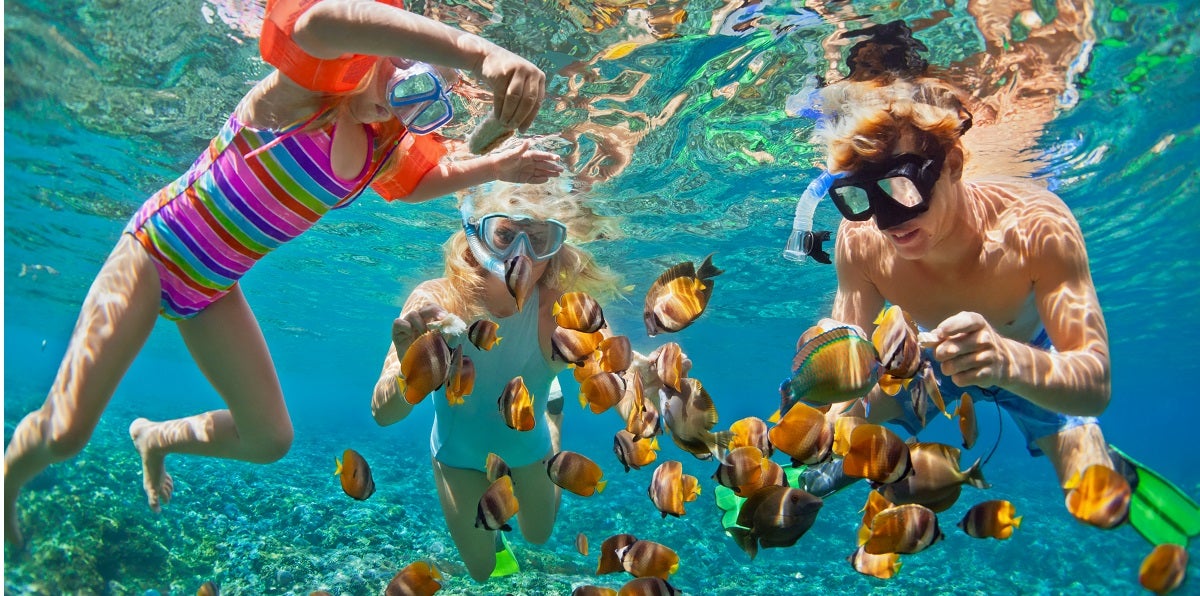 Snorkeling
Snorkeling is easy to do and just requires a mask and a set of fins and you are ready to go!
Tropical fish and magnificent marine life galore? Check. Rare and colorful coral reef formations that can't be seen anywhere else in the country? Check. An underwater wonderland just waiting to be explored? Check. Key West, FL, has absolutely everything you need for the top snorkeling adventure the Florida Keys has to offer!
Key West is home to some of the best snorkeling in the entire country, attracting millions of visitors to the Keys each and every year. Home to the United State's only living coral reef system, the Florida Keys have over 100 species of coral and over 500 species of tropical fish! With such a diverse ecosystem, you never know what you'll see when snorkeling in Key West.
Other unique creatures you may encounter include:
– Sponges
– Snails
– Lobsters
– Sharks
– Sea Turtles
– Dolphins
– Barracuda
– And MORE!
Not only that, exploring below the surface in Key West reveals that coral reefs aren't the only thing fish call home in the Keys. Many snorkeling tours will take you to the site of shipwrecks. What were once giant steel ships sailing the high seas are now algae-covered stationary homes for aquatic marine life.
Snorkeling tours are one of the best watersports adventures in Key West, FL, and for good reason. With a local and knowledgeable guide leading the way, you can rest assured you're seeing the best of underwater Key West. If you decide to venture out on your own, check out one of these top snorkeling destinations in the Florida Keys, and get ready to put those goggles and fins to work:
– Fort Zachary Taylor State Park Beach
– John Pennekamp Coral Reef State Park
What to Know Before You Go
As with anything, the best thing you can do to assure a super and seamless snorkel trip is to be prepared. Luckily, most snorkel tours will include the necessities like a mask, snorkel, snorkeling vest, instruction, water bottles, and more. It's always best to confirm this with your tour provider, however, as each company is different. Some items you may want to consider bringing along with you include:
– A swimsuit
– Towel
– Sunscreen
– Cash for gratuity
Please be aware that there may be some restrictions regarding age, accessibility, and what to bring when it comes to snorkeling tours, so be sure to check this with your tour provider, as well. Last but not least, let's not forget to be considerate to Mother Nature.
Here are a few important things to keep in mind:
– For your safety and theirs, do not touch or feed the wildlife. Fight the urge to grab a fin and swim off into the sunset with Flipper, and enjoy their beauty from a safe and comfortable distance.
– Coral reefs are very rare and very fragile. Even just barely touching coral could result in its death. The harvesting of most corals is prohibited, as well. For more information, please visit MyFWC.com.
Day Trips and Excursions 
One of the great things about the Florida Keys is that just a short trip from Key West can lead to some amazing adventures! From visiting the Key Deer on Big Pine Key, to taking the ferry to Dry Tortugas and visiting the National Park, there is an excursion to appease every age and interest. If there's a day on your itinerary with nothing to do, consider booking a day trip or excursion from Key West, and discover even more fun just beyond this tropical paradise!
Island Hopping
Whether you book a day trip or excursion from Key West, or just want to start your journey to the southernmost point at Key Largo, checking out what each island on the way down to Key West has to offer, island hopping is a MUST when visiting Florida's famous cluster of islands. The Florida Keys beaches and islands are each beautiful and intriguing in their own way, offering unique experiences you can't find anywhere else. Below are some of the popular islands to visit, along with some of their main attractions:
Key Largo: John Pennekamp Coral Reef State Park, USS Spiegel Grove, and Florida Keys National Marine Sanctuary
Islamorada: History of Diving Museum, Fishing, and Robbie's Marina
Marathon: Dolphin Research Center and Turtle Hospital
Big Pine Key: National Key Deer Refuge and Bahia Honda State Park
Key West: Fort Zachary Taylor State Park, The Southernmost Point Buoy, and Smathers Beach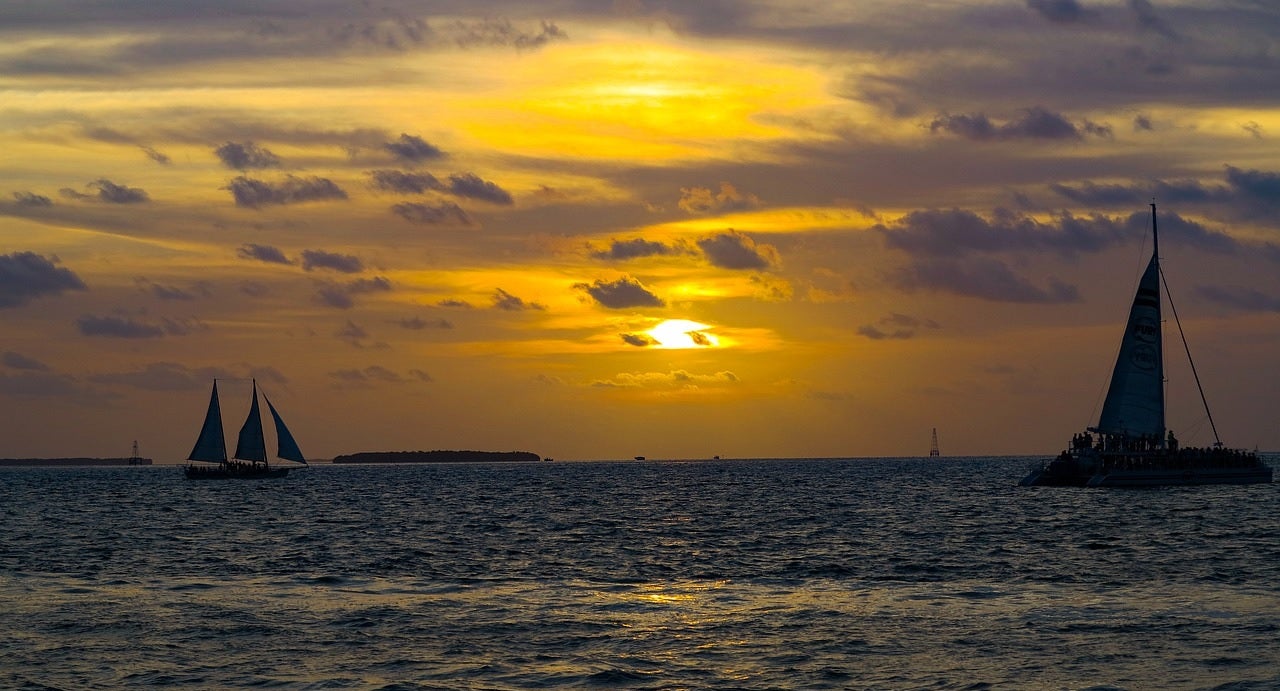 Combination Tours
If you're wanting to spend the day on the water, but are wanting to stay in Key West, combination tours are available for your booking pleasure! Combination tours are basically tours that utilize more than one activity during the same excursion. This is a great option for those who have a limited time on the island, but are wanting to experience more than just one activity.
Combination tours will include some, or all, of the following:
– Parasailing
– Kayaking
– Waverunners
– Banana boat rides
– and MORE!
Booking a combination tour also eliminates the hassle of scheduling and planning multiple tours. With one fell swoop, you can experience some of the best watersports adventures in Key West, FL, getting the most bang for your buck!
Sunset Cruises
If you're wondering how to end the most perfect day in Key West after spending a day out on the water, a good place to start is by catching the sunset. Sunsets are very important in Key West, and rightfully so. Since the 1960's, locals and visitors alike head to Mallory Square for the nightly Key West Sunset Celebration, where they watch the sun sink down over the horizon and enjoy live music, food, drinks, and more!
While this nightly party is a tradition you don't want to miss, catching the sunset from a your very own sunset cruise is the perfect way to take in the Key West sunset and the beautiful local nature that surrounds you. Just imagine the sky filled with reds, purples, pinks, and oranges, the salt breeze gently blowing in your hair, and a frozen cocktail in hand. It doesn't get much closer to paradise than that!
Sunset cruises come in all shapes and sizes, and below are a few popular options:
– Sunset Dolphin Cruise
– Sunset Dolphin Sail
– Private Sunset Charter
– Combination Tour
Whichever sunset cruise you decide to embark on, you'll be happy you did. It doesn't get more magical than hopping aboard a sunset cruise with your favorite people, watching dolphins swim off into the sunset, and getting a true understanding of what "island time" really means.
No matter which watersports adventure you take, you'll be happy you decided to explore the natural beauty of Key West, FL. From parasailing over the island and its clear, beautiful water, to watching dolphins frolic and play on an unforgettable sunset cruise, you're sure to head back home with not only an amazing tan, but also with marvelous memories that are sure to last a lifetime!
Notice:
OutsidePursuits.com is a participant in the Amazon Services LLC Associates Program, an affiliate advertising program. OutsidePursuits.com earns fees from products sold through qualifying purchases by linking to Amazon.com. Amazon offers a commission on products sold through their affiliate links.