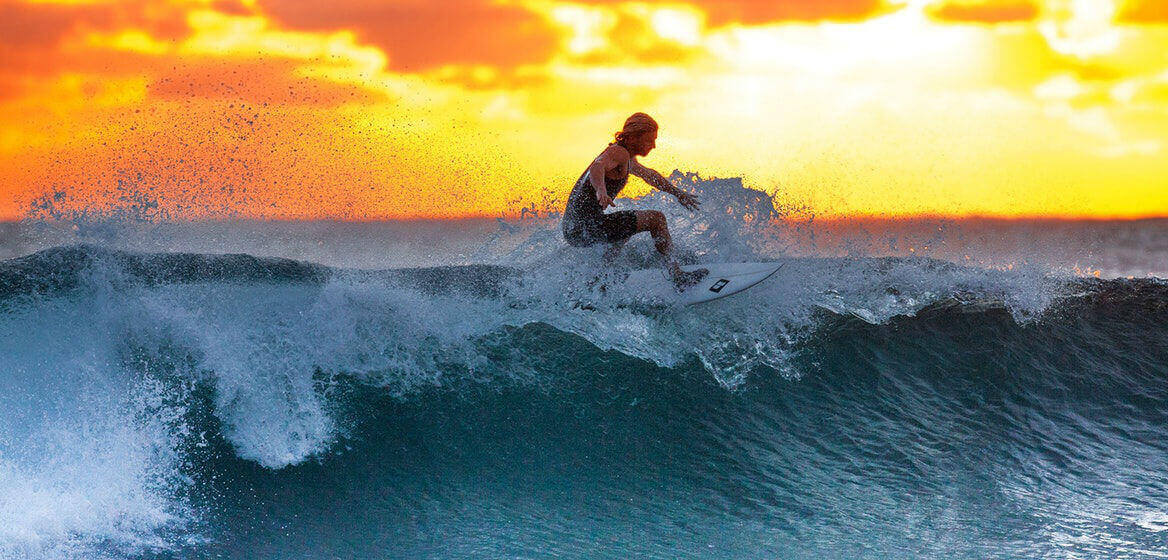 Our Editors independently research, test, and rate what we feel are the best products. We use affiliate links and may receive a small commission on purchases.
You've just gone for a swim. Now what? Whether you're by a lake or in front of the ocean, there's a boatload of ways to enjoy the water – no pun intended.
Maybe it's time to hop on a jet ski or do some water aerobics. Either way, you can rest assured that there's an activity for the whole crowd.
Take a look at these unique ideas so you can spend some quality time outdoors in a new, refreshing way.
1. Play a Game of Water Polo
If you want an afternoon of excitement, look no further. Get a group together and head to the water for a game of water polo. Typically, players gather in a pool for this sport, but if you can create two sturdy makeshift nets, don't hesitate to play elsewhere.
A team usually consists of six outfielders and one goalie. Whoever scores the most points by the end of four quarters is the winner. Feel free to modify the standard rules so that everyone gets a chance to play.
2. Drive a Pedal Boat
Explore your local pond in a pedal kayak or boat. These vehicles are an easy alternative to kayaks or canoes, so feel free to take any little ones along for a ride.
As a bonus, some pedal boats have canopies, which makes them terrific for sunny days. Pedal along as you take in the sights and enjoy the weather.
Don't forget – life jackets are still necessary for everyone involved, and adult-sized versions may not work for children.
3. Rent a Kayak or Canoe
Head out on a recreational kayak or canoe for a low-stress adventure. While people usually do these activities on a river, more skilled kayakers can navigate the ocean waves. Large families should stick with canoes, as they provide extra seats and storage.
However, if you're up for a solo or tandem trip, a kayak is probably your best option. No matter what, make sure that everyone wears a life jacket at all times.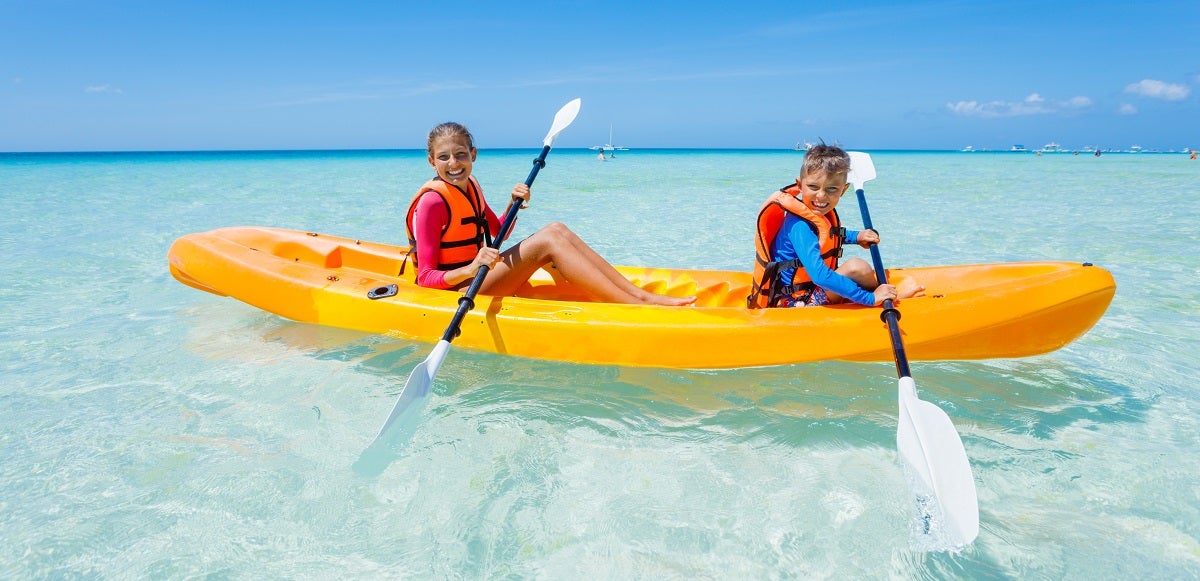 4. Try Aquatic Therapy
Water has a lot of physical and mental advantages. Sometimes people use it as a physical therapy technique, so if you feel particularly stressed or worn out, take some time to calm down in a warm body of water.
You'll quickly see and feel the benefits as your muscles relax and your mind wanders. Start or end your day with an aquatic therapy session to heal mentally and physically.
5. Look for Shells
If you're at the beach, here's an activity that can entertain kids and adults alike. Pick up a pair of goggles and wade into the water. Don't go farther than where your feet can touch – that's where the shells and rocks lie.
Look for different objects and collect them in a bucket. For a bit of a challenge, try to find as many as you can within a specified period. Once finished, clean them and make a decorative craft.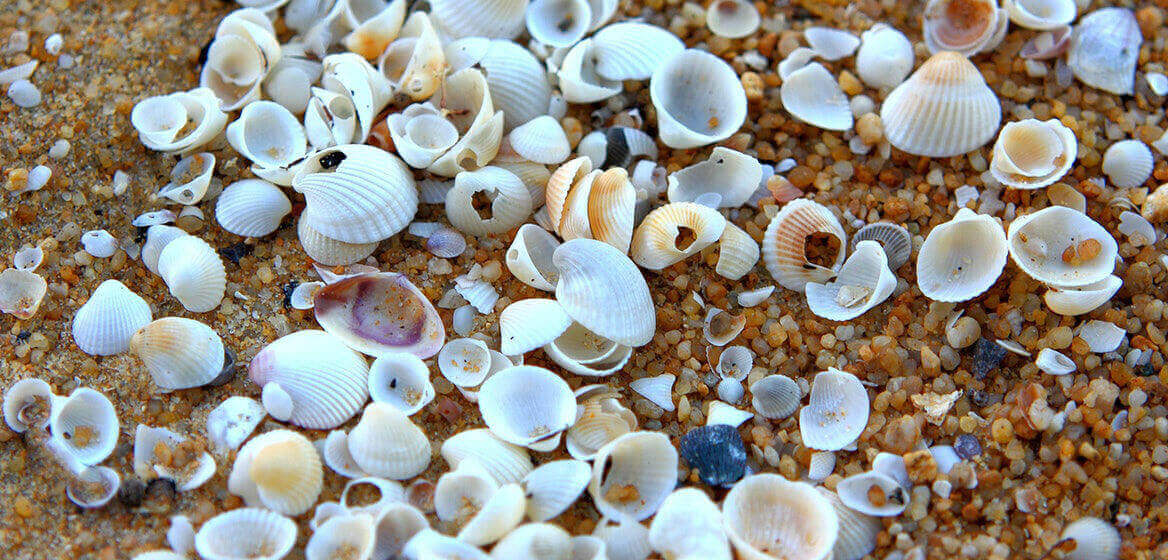 6. Take Lots of Pictures
Here's a suggestion that everyone will enjoy. Head to the store and pick up a waterproof camera. You'll find a lot of kid-friendly and cost-effective options, so you won't have to spend too much. Take a dip and start to take pictures.
Dive under and shoot the plants and fish – or focus on the boats. The world is your oyster, and you'll be able to look back on these memories for years to come.
7. Find a Natural Water Slide
Sometimes, rivers and lakes have natural water slides nearby. If you've never slid down the side of a rock, you're in for a treat. Look up locations in your area and put on your swimsuit – a pair of beach shoes come in handy as well.
It's not unusual to have to hike to get to the slide, so keep that in mind. Beforehand, you'll also want to check out the reviews. If people say that the slide's too dangerous for children, proceed with caution.
8. Head Out on a Raft
Here's a tip for adrenaline junkies. If you're out in the woods, there's likely a section of rapids nearby where you can hop onto a raft and navigate through the whitewater. Schedule a tour and strap up to enjoy hours of fun.
You'll join a guide, along with a small group of people. Each trip starts with an informational session, where you can learn about the proper safety procedures.
9. Learn How to Surf
If you're bored with the usual beachside activities, why not learn how to surf? Research local companies, such as surf schools and camps, and see who offers a class for beginners. These excursions typically provide a surfboard along with whatever gear you need.
However, if you plan ahead of time, you can find deals to knock down the overall price. This activity is a ton of fun and puts your body through a workout.
10. Grab a Bodyboard
For all of you non-surfers, here's a more low-key alternative. Visit your local beachfront shop and pick out a bodyboard or skimboard.These gadgets are smaller than surfboards, so they're a little more manageable.
The best part is that you don't need an instructor. Simply head out into the water and turn to face the shore. Then, when a wave comes up behind you, ride it as far as you can.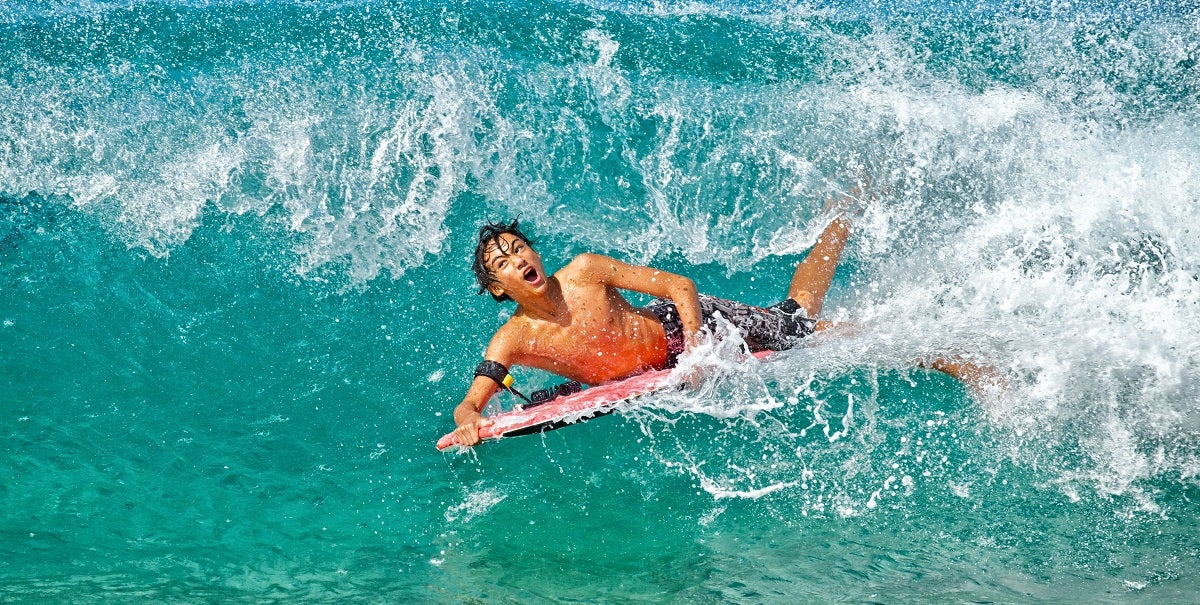 11. Invent a Few Games
When in doubt, another fantastic way to enjoy the water is to play a game. Marco Polo and a handstand contest can provide a ton of fun in a pinch. Look up a few different pool games and get everyone to participate.
To play Whack-a-Wet-Mole, for instance, all you need is a pool noodle and five to 10 minutes. You can also try Catch and Splash, a game you play with two inflatable beach balls.
12. Pan for Gold
In some locations, riverbeds have more to them than meets the eye. Sometimes, you can find gold amongst the sand and dirt. Purchase a gold pan online or take part in a unique experience from a local gold mine.
You'll be able to head down to a creek and discover different rocks – and hopefully a few riches! You can then take your ores to an expert and see if you've found anything of worth.
Use These Unique Suggestions to Have Fun in the Water
The next time you're near some water, be sure to take note of these fun activities. You can also choose to relax and take a slower approach. Either way, you'll be able to enjoy the ocean, lake or river for days on end.
Make your next vacation or weekend trip a memorable one!
Notice:
OutsidePursuits.com is a participant in the Amazon Services LLC Associates Program, an affiliate advertising program. OutsidePursuits.com earns fees from products sold through qualifying purchases by linking to Amazon.com. Amazon offers a commission on products sold through their affiliate links.