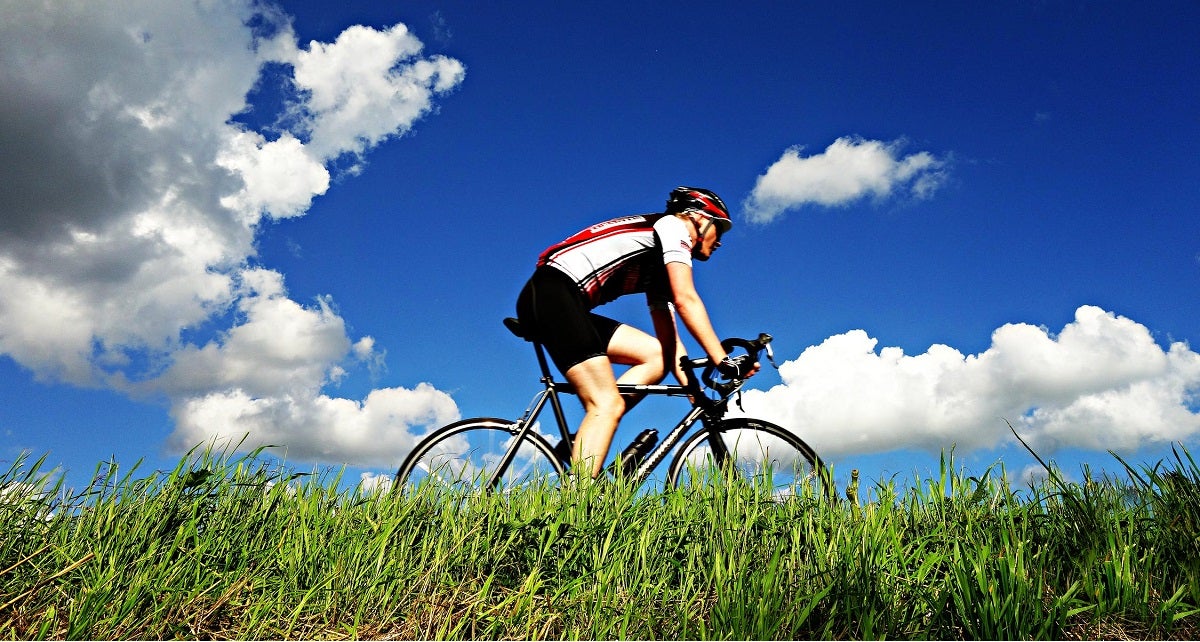 Our Editors independently research, test, and rate what we feel are the best products. We use affiliate links and may receive a small commission on purchases.
Learning how to ride a bike is one of those experiences that you might never forget. Riding a bike is probably the first feeling of freedom that a kid can experience.
You are able to get places faster, exploring the nooks and corners of your town is no less than an adventure quest at that age. Memories of your experiences with your first bike must be coming back to you by now.
Well, if you learned to ride once, be rest assured that you would not have forgotten it and if you never got a chance to learn, there is no age bar for learning it.
Here are a few reasons why you should learn to ride a bike or go back to riding it if you know how:
Become Fit: Bicycling can help you with a huge range of fitness goals and is not limited to losing weight. A mountain bike or a road bike would allow you to burn a lot of calories without trying too hard. You can lose weight fast and start building muscle around the calves, quads, hamstrings, and glutes.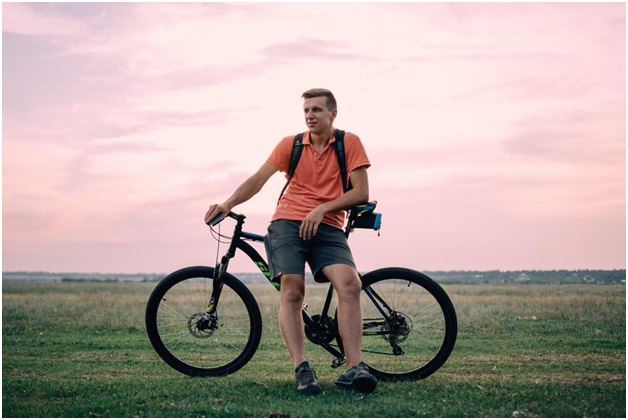 Boost your Immunity: Sedentary lifestyle can lower the immunity and one becomes vulnerable to contracting a wide array of infectious diseases such as common cold. Cycling helps in flushing bacteria out of the lungs and airways lowering the probability of getting the flu or catching a common cold.
Maximize your Longevity: Did you know that the immune system of a cyclist is that of a 20-year-old in contrast to a 70 year of person? Anti-aging effects of cycling can be found in a recent study in which older cyclists were found to generate as many T-cells (commonly known as immune cells) as 20-year-olds in their thymuses. Also, the body fat, strength, muscle mass, and cholesterol are maintained at stable levels by cycling regularly.
Have Better Sex: Yes, I think we have all your attention now! The feel-good hormones like melatonin, serotonin, and testosterone are released in a more powerfully when you orgasm if you are fitter. Cycling improves your endurance in general and it also pays off it helps in boosting your sex drive and lowers your risks of impotence.
Beat the City Traffic: If you are living in a big city, traffic is probably one of the most annoying parts of your morning. You can opt to commute on a bike instead of taking your car, a cab, or public transport to avoid getting stuck in a traffic jam every morning.
You would reach your workplace faster, with an elevated mood instead of the grumpy mood because of the heavy traffic, bad drivers, or that idiot who jumped the cue to catch the public transport ahead of you.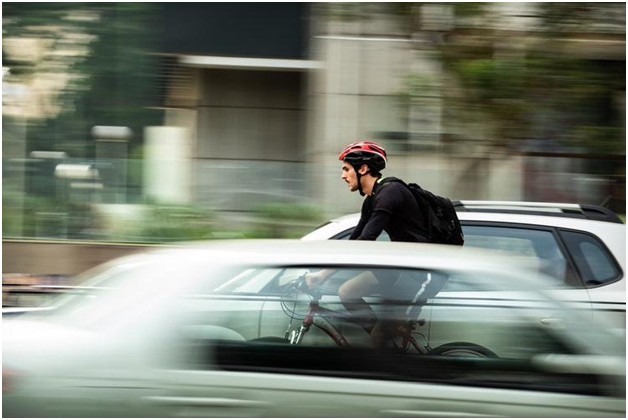 Save Money: If you use your bicycle for the daily commute, you can save the cash you spend on public transport or the dollars you shell out on gas. Additionally, since you would use your car less, you would end up saving a lot on its wear, tear and maintenance costs. You would also save a lot on what you pay for a gym membership as cycling costs associated with cycling are almost negligible.
Contribute in Saving Mother Earth: Whether governments admit it or not, climate change is a reality and it is taking place because of pollution. Your one simple decision can help significantly in lowering pollution levels. Without any planned efforts, you might inspire more people to switch to commuting by riding a bicycle.
Experience Nature Firsthand: Outdoor cycling entails covering a variety of terrains, climbing elevated roads, traversing bike trails, and paved roads. Every cycle tour you plan during your vacation or over a weekend can turn into an adventure. You can now even pack your bicycle in a specially designed bicycle travel box and fly with your bicycle now and enjoy riding it at the destination of your choice. No technology can beat the feeling of being amidst nature and enjoying the outdoors first hand yet.
Redefine Family Time: Technology, gadgets, and gizmos have taken over much of the time that families used to spend together a couple of decades ago. Lead by example and make biking trips a regular family event to inculcate regular exercise in your kids. This would also work wonders for you and your partner as you would bond a lot on these trips.
Be a Child Again: Yes! Finally the fun part. With a bicycle, you can live those carefree and fun days of childhood again. You might feel a rush of emotions when you help your kids in learning how to ride a bicycle. The childhood memories associated with bicycling not for the commute, planned trips, or for working out but just for the pure pleasure of it would come back to you.
As you get used to with the idea of using a bike, you would want to do it more and in addition to aforementioned reasons, you might do it sometimes to simply test your endurance, try riding in the rain, or actually explore your neighborhood. Getting better sleep and looking young and sexy are just the added bonuses.
Notice:
OutsidePursuits.com is a participant in the Amazon Services LLC Associates Program, an affiliate advertising program. OutsidePursuits.com earns fees from products sold through qualifying purchases by linking to Amazon.com. Amazon offers a commission on products sold through their affiliate links.