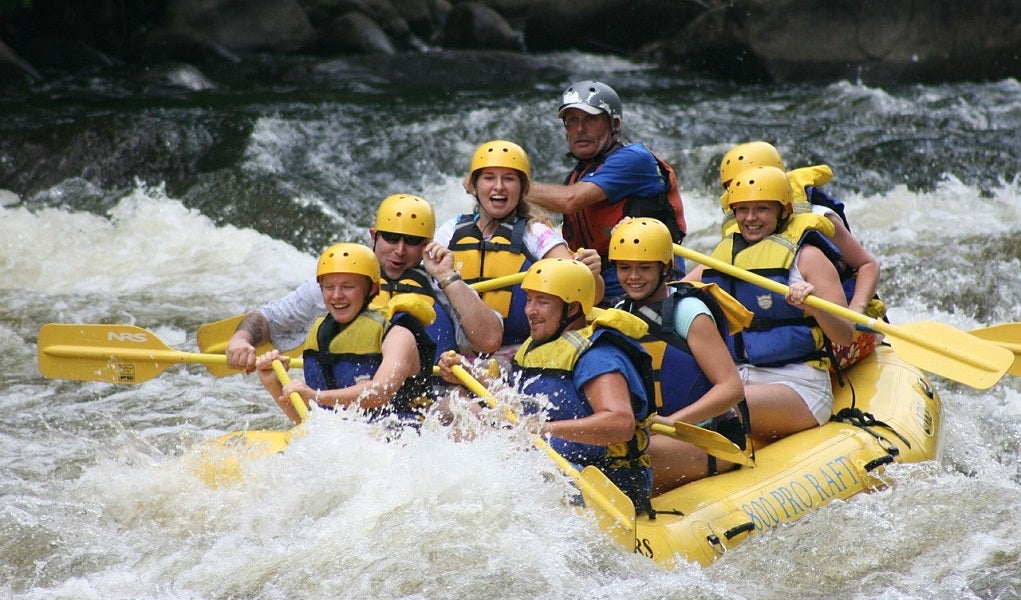 Our Editors independently research, test, and rate what we feel are the best products. We use affiliate links and may receive a small commission on purchases.
For those who are looking for some adventure during their holidays, this is the article for you. After working/studying the entire year you might want to take some time off work/studies and try out something active and new.
So why not have an active holiday? For those who love water and adventure" River Water Rafting" should definitely be there on your bucket list.
RIVER WATER RAFTING:
Let me give you an idea about it first. River Water Rafting is an active recreational outdoor activity where you use an inflatable raft and move according to the toughness of the river. Balance and team work plays an important role in this sport.
There are different classes of white water. They range from the basic- class 1(for beginners) to the highly dangerous and vigorous- rapid class 6 (for people who have full mastery of rafting).
Rafting has different techniques for paddling to overcome the whitewater obstacles and is very different from other adventurous water sports.
WHY RIVER WATER RAFTING?
Here are few reasons:
It has got the thrill and uniqueness. When life gives you such an opportunity, grab it! Trust me you are not going to regret it. It will be memorable and you will cherish every moment of it.
It is not very expensive compared to other water sports and at the same time gives you an adrenaline rush. The very thrill of crashing through the waves, water hitting your face etc. will make you feel more lively and alive.
We often find our family and friends complaining about not giving them enough time. This is a different way to spend time with your close ones as river water rafting requires teamwork, as mentioned before.
First timers don't worry; the experts are right behind your back. River rafting has become safe over the years. They give special training showing you how to paddle and balance yourself on the raft. They have answers to all your questions and they also have a deep knowledge about the river and its surroundings. So there is nothing at all to be worried about since you won't be tackling rigorous waves.
You can spot lot of plants by the river. Not just plants you can also see a wide variety of wildlife like deer, wild boars and bears coming by to drink water. It is also beautiful to see the birds flying above in the sky soaring overhead. This also gives us an opportunity to watch and observe the animals in their natural habitat. All this can be done simply by sitting on the raft when the river is calm.
It gives you a chance to go outside your comfort zone and explore new things. It is way better than spending you vacations indoors watching television or surfing the net making you unproductive and lazy at the same time. So get out, get out of your comfort zone and experience life at its best.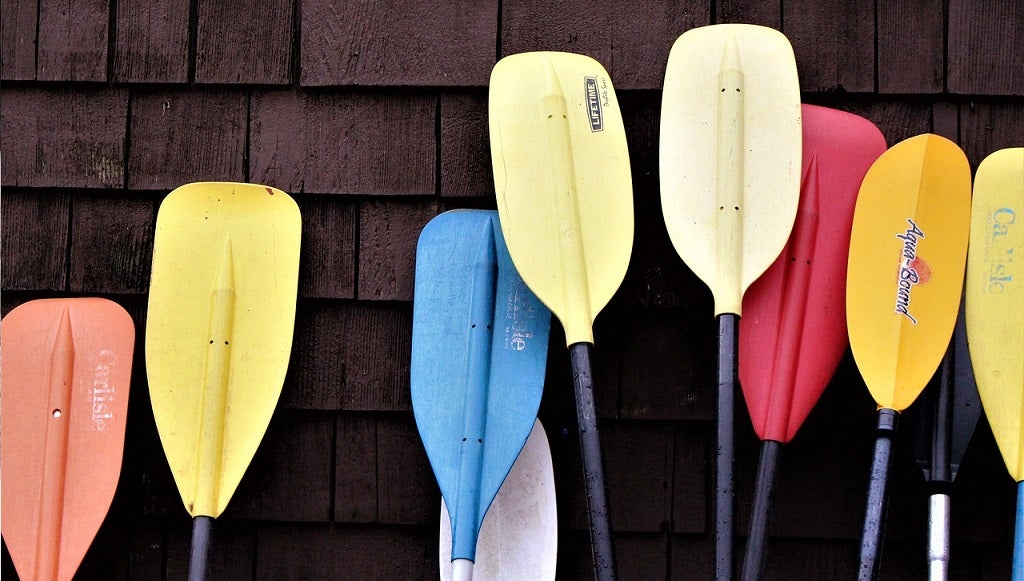 TIPS
It is necessary to know a few details before you hitting the river for the first time. So here are a few:
Before fixing the trip, make sure you inquire the basic details about the rafting tour operator company.
Talk to people who have recently done river water rafting with the same company recently. They will be able to share the real experience.
Make sure that the guides are well trained and are professionals. You can get an idea by directly talking to them. They must have the license, experience and should be able to communicate well specially to the beginners.
Safety: The life jackets should be of proper type and should be worn properly. Check the belts of the jacket and helmet before wearing them.
Ask if the rafts have rescue throw bags and a rescue team.
Do not go river rafting after sunset.
Make sure the guides give brief safety instructions before the rafting trip. The guides should also be qualified in giving first aid and CPR (cardio-pulmonary resuscitation)
If you have any medical conditions inform the instructor beforehand.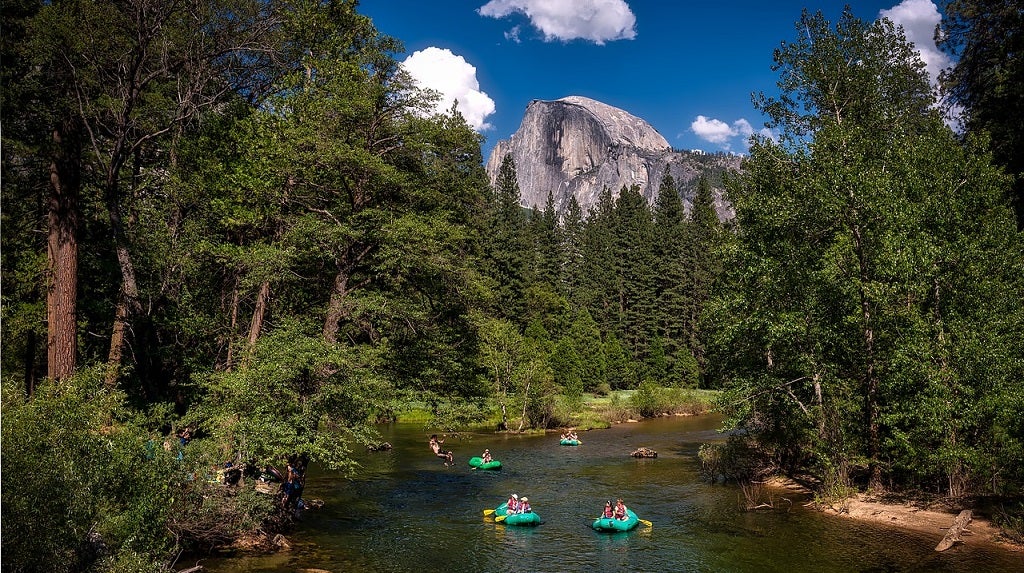 BEST RIVER WATER RAFTING IN THE WORLD:
The most famous one is the Colorado River through the Grand Canyon in Arizona. It is highly recommended for adrenaline junkies as it has big expedition, waves and fun.
Chilko River in British Columbia. This river is a highly active river as it is all about white water from the beginning till the end.
Zambezi River in Zambia. This river in Africa is recommended for people who are trained in rafting and is one of the most famous big water in the world.
If you are travelling to South America then Futaleufu River in Chile (also known as "Fu" river) is the one to go for.
California has its Tuolumne River. It's best to go here in May or June.
So what are you waiting for? Go and plan your river rafting adventure with your close ones. I am sure it is going to be one memorable adventurous vacation of your life.
Author's Bio:
Claire worked in property finance for a number of years and now enjoys helping people to find holiday homes that they can relax in or that make a good investment for the future. She understands that buying a property abroad can be nerve-wracking and wants to share tips and best practice to make that process run smoothly. The multi-lingual team at Morzine Prestige are on-hand to support you further. Meet Claire at Morzine Prestige to get more ideas about French Ski Properties for Sale.
Notice:
OutsidePursuits.com is a participant in the Amazon Services LLC Associates Program, an affiliate advertising program. OutsidePursuits.com earns fees from products sold through qualifying purchases by linking to Amazon.com. Amazon offers a commission on products sold through their affiliate links.