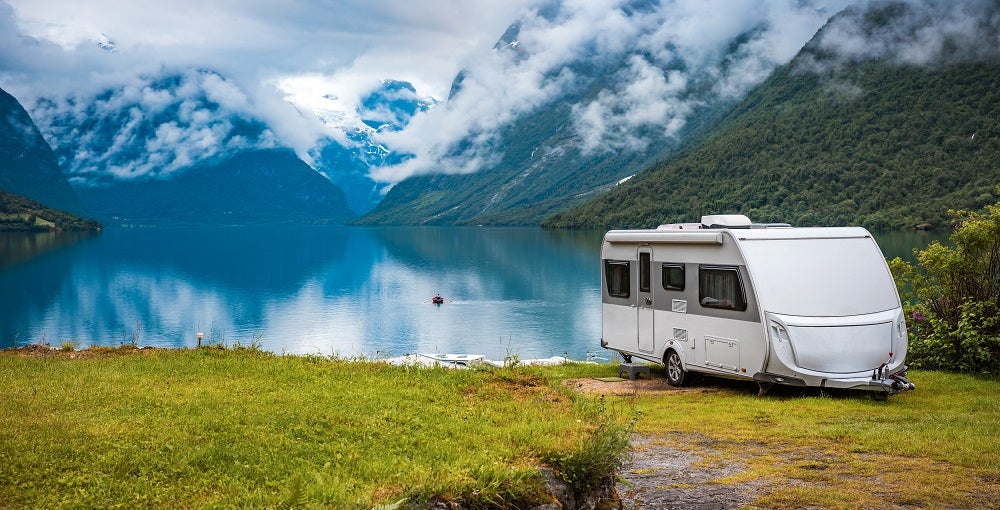 Our Editors independently research, test, and rate what we feel are the best products. We use affiliate links and may receive a small commission on purchases.
Travel won't be the same this year as it was in 2019 before the pandemic hit, but it won't be the same as it was last year, either. When it comes to vacationing, business travel, and road-tripping, everything's a state of flux right now, continually changing as safety concerns and market forces collide.
What lies ahead as you consider your options? It's hard to say for certain, but if you know how to read the signs, you can at least get a tentative feel for what travel might look like going forward, and what changes you can expect.
People will be itching to travel  
After a year or more cooped up at home, it's natural to want to get away, and travel agents say many of us are yearning to do just that. All that pent-up wanderlust and stir-craziness is likely to unleash itself in a big demand for travel — perhaps even more so than in a "normal" year, pre-pandemic.
All the tension of staying at home might create a rubber-band effect for many of us who are leaning back into that slingshot, just waiting to catapult ourselves back out into the world.
Prices will be on the rise  
Greater demand means supplies may become limited, and prices are bound to go up. Gas prices are already increasing, as are costs for airline tickets. Last year, when lockdowns and quarantines were the rules of the day, some hotels seemed like ghost towns — and they were pricing their rooms accordingly.
Don't expect a repeat of that this summer: Deals will be harder to find. (That's one reason to love the RV life: Your accommodations are always with you.)
The roads will be busier  
It's not just hotels and motels that will be more crowded; the roads will be, too. Unlike last year, you won't be able to count on long stretches of deserted highway, which means safe driving should be a heightened concern.
There's always a chance you'll have an accident or be pulled over by the highway patrol, whether it's for exceeding the speed limit or just a busted headlight. Either way, it pays to know how to handle the situation, both in the moment and later, should you decide to fight the ticket.
The outdoors will be in
A lot of folks will want to get out in the fresh air. It's natural after being cooped up, and it's safer, too, when it comes to the virus. Health-conscious vacationers will likely seek out opportunities to get or stay in shape, too, by gearing up for hikes, bike rides, and other outdoor sports.
According to one survey, 43% of U.S. travelers consider walking tours "safe" or "very safe," just ahead of visiting outdoor attractions. Compare that with theme parks (22%) and public transportation (20%), and you'll have a good sense of where people will be headed.
Sports and fitness venues will be popular 
If you've been lamenting that you can't use your gym membership, a road trip can offer the perfect opportunity to get or stay in shape on the road.
My boyfriend and I keep our tennis rackets on board our RV because it's always pretty easy to find a court to play on. Whether you're into cycling, snorkeling, or kayaking, there are opportunities galore out there to get fit and stay safe as you enjoy the road.
Scenery and greenery will be attractions
With theme parks less attractive, natural wonders and national monuments will get more attention from travelers. Chances are, most vacationers will look for scenic highways and head for the usual places: Yellowstone, the Grand Canyon, Niagara Falls, etc.
That's all the more reason to consider venturing off the beaten path. Be on the lookout for landmarks that might not be as well-known, but are just as intriguing: historic bridges, secluded parklands, and buildings on the National Register of Historic Places.
Camping will be a big draw  
Between lingering apprehension over staying indoors and the pocketbook benefits of skipping the hotel rental (and the room tax!), expect camping and RV travel to be popular options in the months ahead. I couldn't believe how much I saved when I started living on the road.
If you're planning to sleep outdoors, it pays to do a little research on the best outdoor tents available. Pop-up tents are easy to set up and pack away, which is ideal if you're traveling with kids or pets, or if you're just tired after a long drive and want to hit the hay as quickly as you can. Believe me, I know how that feels!
With all the changes we continue to experience, it might be easy to feel overwhelmed as we think about getting back on the road. But if you look at it as an adventure, all that stress starts to melt away. The great thing is, road trips are naturally a lot safer than most other activities outside the home, and they'll help you get fit, too.
All it takes is a little planning, some flexibility, and a positive attitude, and you'll be in the perfect place to enjoy a safe and memorable road trip, regardless of where you end up.
By Molly Barnes, Digital Nomad Life
Notice:
OutsidePursuits.com is a participant in the Amazon Services LLC Associates Program, an affiliate advertising program. OutsidePursuits.com earns fees from products sold through qualifying purchases by linking to Amazon.com. Amazon offers a commission on products sold through their affiliate links.