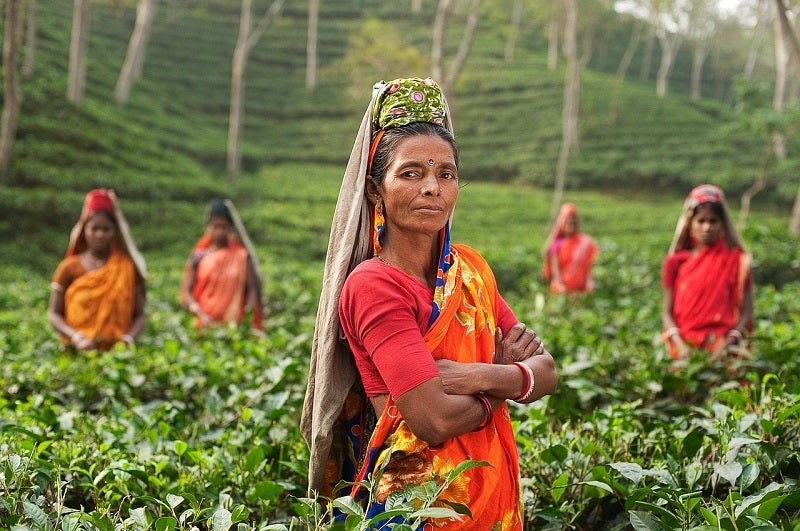 Our Editors independently research, test, and rate what we feel are the best products. We use affiliate links and may receive a small commission on purchases.
India is one the oldest civilizations known to mankind. It is highly admired for its spiritual essence making it one of the most visited countries in the world.
American entrepreneur and the co-founder of Apple.inc, Steve Jobs treaded the paths of Indian roads to realize the spiritual journey of his life.
Other famous actors like Leonardo Di Caprio, Katy Perry, Angelina Jolie, Julia Roberts and many more visited India to learn about our rich culture and seek internal satisfaction.
That's what India is all about.
Area wise, it is the 7th largest country holding the largest democracy in the world. It has over 43 UN world heritage sites as recognized by UNESCO.
So, before you start saving money to travel across the world, think twice as India has an overwhelming beauty like no other, be it the Khardung La Pass (The highest motorable road) in the North or the Coorg Waterfall in the South or the Loktaklake in the East or the magnificent Rann of kutch in the West.
India glows with a unique identity and reflects a stark contrast of multi cultural perspectives. It is sure to bound you in a spell with its picturesque illusion of never ending beauty.
Before going be sure to pack some travel essentials, like a backpack for hiking, a smaller travel backpack, comfortable hiking shoes for men and women. If you plan on doing some backpacking, don't forget a tent, sleeping bag and a GPS so you don't get lost.
Also a solar charger is handy to keep you electronics charged and most importantly a travel camera to take lots of pictures!
Malana Village, Himachal Pradesh
Malana village is laden with vast stretches of lush green grasslands and shimmering snow covered peaks nested in the beautiful Parvati Valley of Himachal Pradesh. It is one of the most offbeat places in and requires a trek time of about 3-4 hours from a village named 'Jari'.
People of Malana consider themselves as highly superior and descendents of 'The Great Alexander' and thus known to have their own constitution. It's a Greek thing! They don't like any sort of physical contact by tourists as they believe their purity might get diluted. They have their own language 'Kanashi' and outsiders are not allowed to use the same.
They are environment friendly, God fearing, away from the mainstream community. They produce the world's best hashish, famously known as the 'Malana Cream'.
Fun fact- Malana cream is the most expensive hashish in the Amsterdam menu!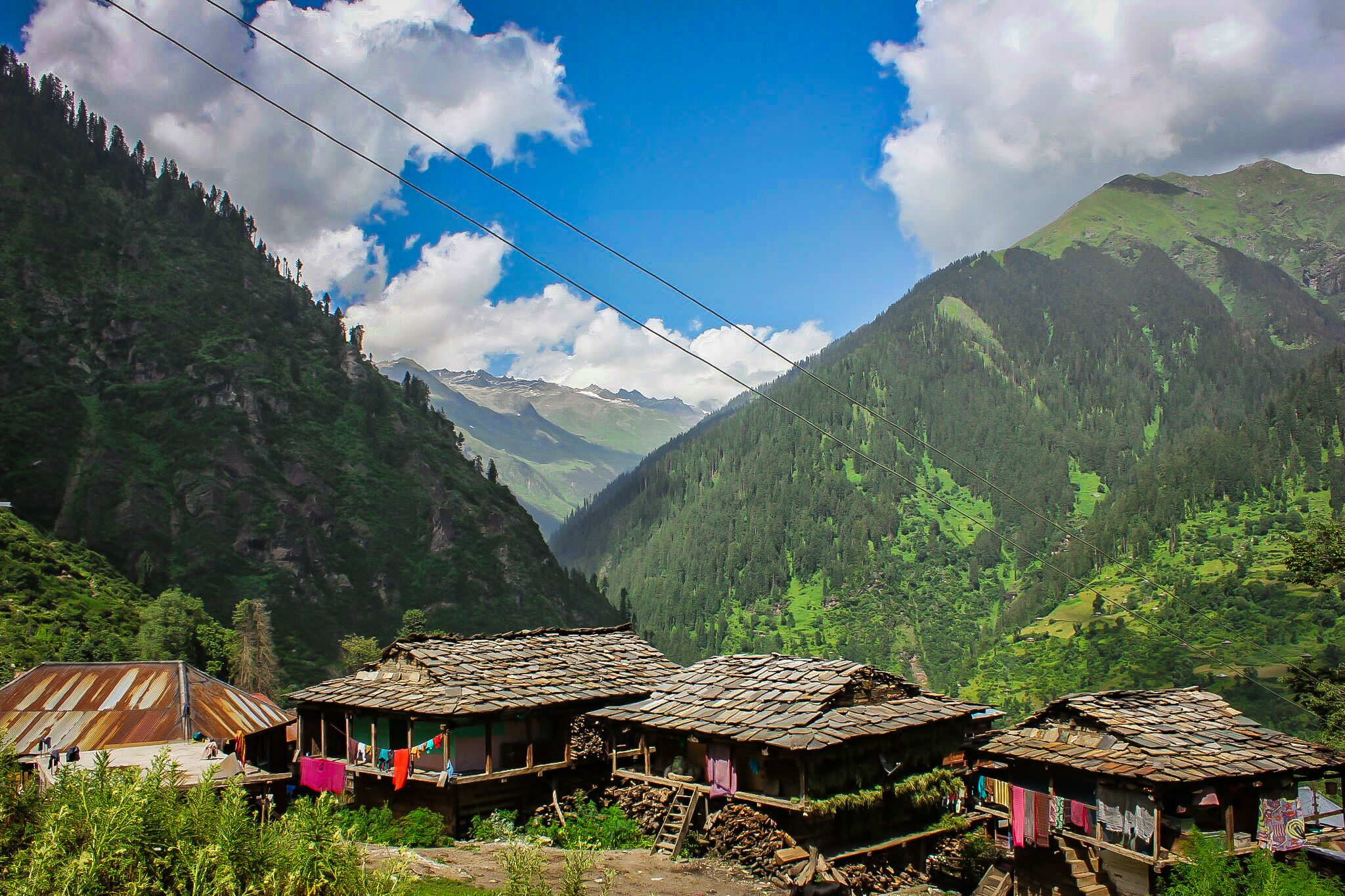 Source: https://www.tripoto.com/trip/the-oldest-coolest-free-est-republic-of-india-malana-768964
Mukteshwar, Uttarakhand
Imagine a scenario, residing in the midst of apple and peach orchards, living in tents with snow capped peaks in the background and thriving on fresh hot meals.
Does it sound like a dream?
Well, not anymore! Pack your bags and leave your sorrows behind for Mukteshwar. It is a complete package! It is a small town in the Nanital district of  Uttarakhand, nested in the Kumaon hills at an altitude of 2287 meters.
It attracts tourists from all over the world. History holds that Lord Shiva killed a demon at this spot which helped him attain salvation. It is bounded by apple orchards and thus referred to as the 'Apple country'.
It is famous for adventure activities like zip lining, trekking, jungle safaris and endless stretches of coniferous trees. One can trek from Peora to Almora as well as Binsar to Altora.
Mukteshwar is a perfect spot to camp amidst the deodar trees and spend time with your loved ones in the lap of pristine nature.The overhanging cliffs, popularly known as 'Chauli-ki-Jali', is a perfect spot for sports activities like rock climbing and rappelling.
The humungous mountain peaks that one can relish from Mukteshwar are the Trishul, Panchauli Nanda Devi, Kasar Devi and Nandaghunti. It is a fantastic blend of dense forest area and deep enchanting valleys.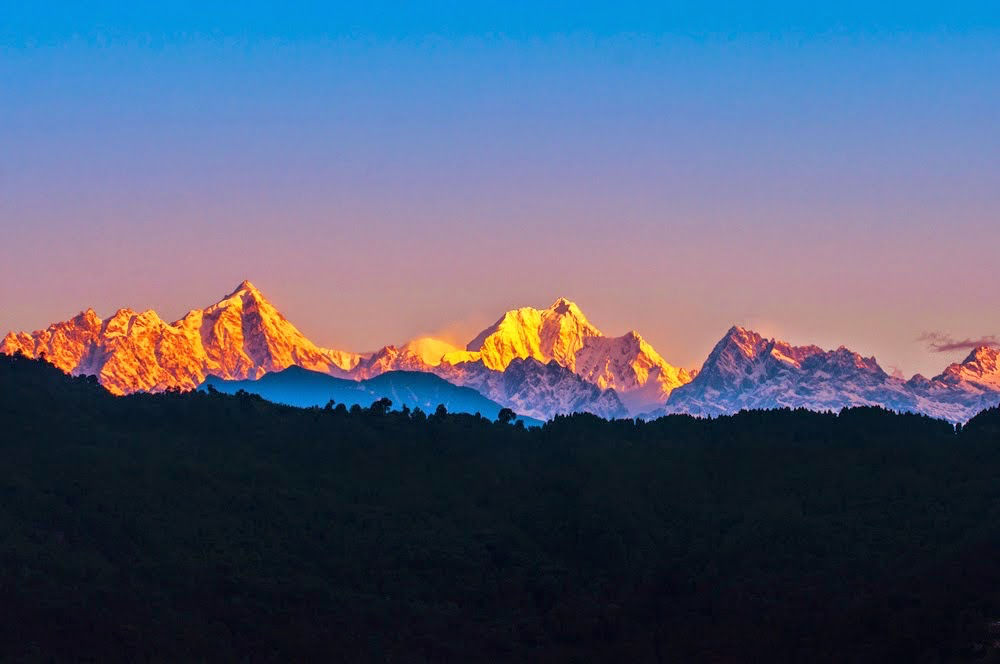 Source: https://www.tripoto.com/trip/mukteshwar-a-vignette-of-kumaon-hills-5a0eb0126d763
Hampi, Karnataka
If you have a love for the ruins, then this is where you belong. Hampi is an ancient village with a number of silhouetted monuments and temples from the Vijayanagara Empire, known for its fascinating, century old intricate carvings depicting fables and mystic stories from the Hindu mythology.
One can spend weeks just wandering around the many sites of the ruins like the Bal Krishna temple, Vijaya Vittala temple, the breathtaking elephant stables with Buddhist architecture, sunset point near Hampi Bazar, the famous Virupaksha temple etc.
The grandeur of Mantanga hills with shimmering river against the hazy backdrop of Anjaneya, a hill known to be the birthplace of Hanuman will run down a shiver down your spine.
Hampi is a UN world heritage site is bound by a strong mythological strain. It is said that Kishkinda Vanara kingdom is where Ram and Laxman had stayed when they had set out in search of Sita, who was abducted by Ravana.
The Vijaya Vittala temple has several hallways, gateways, towers and pavilions that make this temple very beautiful.
The Vittala temple was built in the 15th century and many kings who ruled have tried their best to further enhance the beauty of this temple, and thus, it's because of their efforts that Hampi was gifted with such a beautiful structure.
The highlight about the Vittala temple is the stone chariot. It is considered as an iconic structure of Hampi.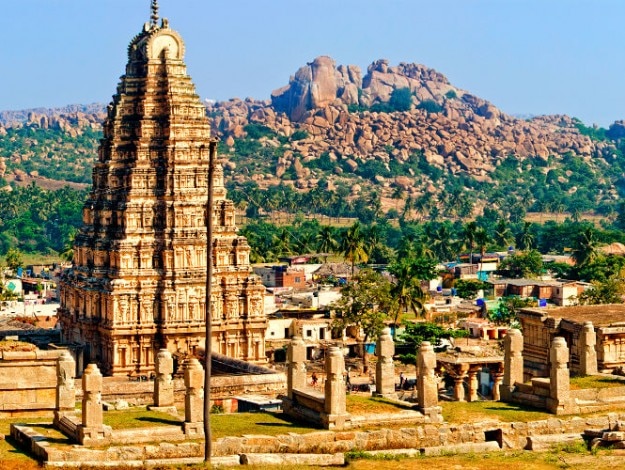 Source-http://www.india.com/travel/hampi/photos/shutterstock-hampi/
Conclusion
India has a little bit of everything and that's what it makes it even more desirable. It is a perfect blend of the desert, the hills, the valleys, the highs and the lows. People are humble and loving and strongly believe in the concept of 'AtitiDevoBhava' meaning 'Guest is God'.
Notice:
OutsidePursuits.com is a participant in the Amazon Services LLC Associates Program, an affiliate advertising program. OutsidePursuits.com earns fees from products sold through qualifying purchases by linking to Amazon.com. Amazon offers a commission on products sold through their affiliate links.