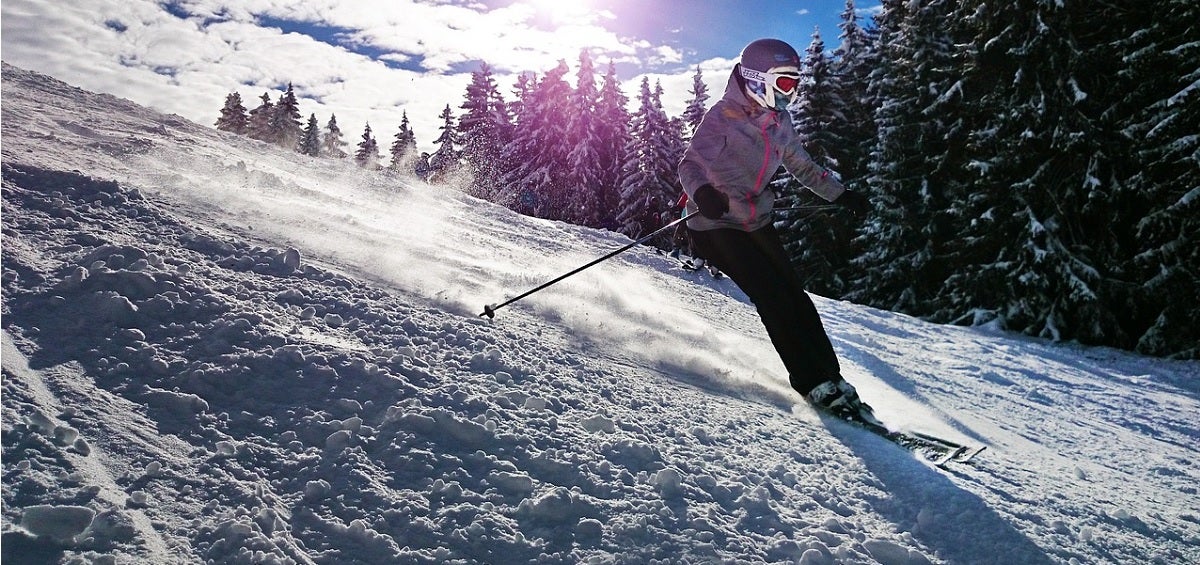 Our Editors independently research, test, and rate what we feel are the best products. We use affiliate links and may receive a small commission on purchases.
Mention Winter Park, Colorado and it's likely that images of Rocky Mountain peaks and adrenaline-pumping ski slopes come to mind.
It's not surprising that this is the imagery associated with this dynamic destination as Winter Park has long held the title as Colorado's longest-running ski resort, calling to outdoor adventurers from near and far whenever the fresh powder falls.
Boasting over 3,000 acres of land, Winter Park is an oasis of fun no matter when you travel this direction.
While winter is undeniably exceptional for visitors, Winter Park has a way with all seasons and when you're crafting that ideal itinerary for a visit, here are 10 of the top things to be sure to add to the list.
Ski Winter Park Resort
The heartbeat of Winter Park is its namesake ski resort that's dotted with runs built to accommodate skiers, snowboarders, and adventurers of all ages and skill levels. When you come to Winter Park during the cold months, a trip down the slopes is inevitably a must-do activity. If you don't own your own gear, there's no need to stress.
Shops like Alpine Sun Ski Shop located at 1008 Winter Park Drive are situated close to the base of the slopes and provide guests with all of the ski gear you could possibly need in the winter while also keeping a collection of fishing and hiking gear for summer arrivals.
When you're looking for amazing accommodations that keep you close to the slopes as well, Winter Park has a variety of vacation rental options that can be customized to fit your traveling group.
Enjoy a Dog Sled Experience
Take time to admire the wintery terrain of Winter Park by booking a 45-minute dog sled ride with the team of experts at Dog Sled Rides of Winter Park. Located at 1410 County Road 5, this unique experience lets guests tour a maze of privately-owned trails that boast incredible mountain views while being pulled by a team of eight Alaskan Huskies.
Get a thrill while learning what it takes to manage a team of sled dogs. If your trip to Winter Park falls between April and November, a sled ride is swapped out for a wheeled cart ride and can be followed up with a kennel tour upon request.
Savor a Mountain Spa Day
Winter Park is a wonderful place to come and push athletic ability on the slopes to the limit. However, just as important is a relaxing follow-up to strenuous activities.
Make sure to book a session at Blue Sky Massage when you're here whether you've put your muscles to the test on two skis or are simply looking for a way to rest and relax in Alpine style.
Situated at 21 Kings Crossing Road, Blue Sky Massage has been serving Winter Park residents and visitors since 1999 and offers a wide range of services including deep tissue massage, skincare treatments, integrative massage and couples' massage when you're looking to incorporate a bit of romance into the experience.
 Make the Most of Mountain Moon Yoga
The many peaks of Winter Park often inspire a desire for thrills and adventures, but the scenic beauty also makes it an ideal location for finding a connection between the mind, body, and spirit.
Keep up with your yoga regiment and learn to center yourself, even on vacation, by booking time at Mountain Moon Yoga while you're in town.
This high-altitude experience is sure to bring a bit of Zen to your travels with options to join in with a class or book a private lesson in the studio located at Vasquez Road and Highway 40 near downtown.
Head Out and See the Sights on Horseback
The mountaintops may be ideal for downhill enthusiasts but the valleys that surround Winter Park means a summer trip this direction is practically designed for sightseeing on horseback.
Take a trail ride and enjoy thrilling landscapes with the help of the team at Sombrero Stables. Located at 1101 County Road 53, this company is proud to offer guests rides that last anywhere from one hour to four hours in length and come with comprehensive instruction beforehand.
All the gear needed is included in the cost of the ride and tours are conveniently available on specialized trails year-round.
Take to the Skies in a Hot Air Balloon
Winter Park and its surrounding Fraser Valley provide spectacular fun at ground-level year-round, but there's something special about taking it all in from a bird's eye view. For a one of a kind vantage point on this amazing vacation destination, consider booking a hot air balloon ride with Grand Adventure Balloon Tours.
With offices at 220 County Road 522, Grand Adventure Balloon Tours offers experiences that are truly one of a kind. Guests are lifted high above the earth alongside a professional guide to take in views of Rocky Mountain National Park that are quite unlike anything else. When you touch down once again, a delicious breakfast complete with champagne will be waiting in celebration of this momentous occasion.
Revel in High-Altitude Rock Climbing
You don't have to be an experienced climber to make the most of a fun challenge while visiting Winter Park. Make your way to Winter Park Adventure Quest at 220 Country Road 522 and enjoy time with the entire family taking on 24 different challenges over the course of 90 minutes.
This stop provides the necessary instruction and gear for a safe indoor climbing experience that caters to newcomers as well as a collection of ziplines just waiting to be enjoyed. Those with more expertise that want a bit of a challenge will love the option to sign up for a guided climb off-sight led by an experienced leader who knows where to find the best upward routes and some spectacular views earned along the way.
Spend Quality Time at an Art Gallery
Once you've indulged your need for speed on the slopes, take it down to a more leisurely pace and give in to your creative inspirations by visiting one of the many art galleries that Winter Park hosts. The Elizabeth Kurtak Art Gallery at 201 Eisenhower Drive in Fraser is a particularly popular stop amongst art enthusiasts looking to browse a collection of mountain-inspired watercolor paintings and original prints. Private viewings at the gallery are available upon request which is open to the public Tuesday through Saturday from 1:00 pm until 6:00 pm.
Drive a Scenic Byway
Winter Park's prime location in the mountains means guests have access to some of the most stunning scenic byways in the area. Of all of the options, Trail Ridge Road is bound to be unforgettable. This particular highway has the distinct title of being North America's highest and delights drivers as it makes its way through Rocky Mountain National Park at thrilling heights.
As an added bonus, a trip along Trail Ridge Road also takes visitors into Estes Park and across the Continental Divide. It's an amazing route for those in the mood for some serious wildlife viewing as well. You'll want to keep your eyes open for bear, moose, and elk along the way.
Tempt Your Taste Buds
Making memories in Winter Park is about moments spent outdoors, but it also comes down to the amazing flavors. Savor your stay by making a reservation at Sunspot Mountaintop Lodge for dinner at least once while you're here.
This delicious and undeniably romantic destination comes with a side of spectacular scenery that's hard to beat. Located at 677 Winter Park Drive at the top of the gondola, Sunspot Mountaintop Lodge serves up mouthwatering dishes that range from buffalo burgers and prime rib to catch of the day and Colorado lamb. Pair your plate with the perfect white, red or sparkling selection and enjoy a mountain view that's sure to please.
Author Bio
Caitlyn Knuth is a travel writer whose own adventures have inspired her to write about everything from the most delicious cafés in Paris, France to the breathtaking salmon runs in Juneau, Alaska. Working in association with Winter Park Escapes, she enjoys writing and sharing about Colorado in the hope others will pack up and head out on Rocky Mountain adventures of their very own.
Notice:
OutsidePursuits.com is a participant in the Amazon Services LLC Associates Program, an affiliate advertising program. OutsidePursuits.com earns fees from products sold through qualifying purchases by linking to Amazon.com. Amazon offers a commission on products sold through their affiliate links.